In the world of high-end watches, there are many designers who claim that their design is "inspired by" something or other. Whether it's something as concrete as an existing, famous watch or as ephemeral as a warm breeze blowing through a daffodil patch in the first week of May, it seems like every designer is searching for inspiration.
AVI-8 has raised the stakes in this game, by producing a series of aviation-themed watches that look and feel like the planes they're based on. Rest assured, these watches aren't mere novelties. They use a serviceable Seiko NH35 movement, and the company puts a lot of work into getting fine details just right.
Today, I've had the honor of reviewing their P-51 Mustang Bottisham Limited Edition. So what, exactly, makes this timepiece worth your while?
The P-51 Inspiration
This watch was designed for people who appreciate not just a beautiful watch, but a beautiful plane. For those of you who aren't aviation or history buffs, the P-51 Mustang was America's premier World War II fighter plane, which formed the vanguard of the Allied air assault both in Western Europe and the Pacific.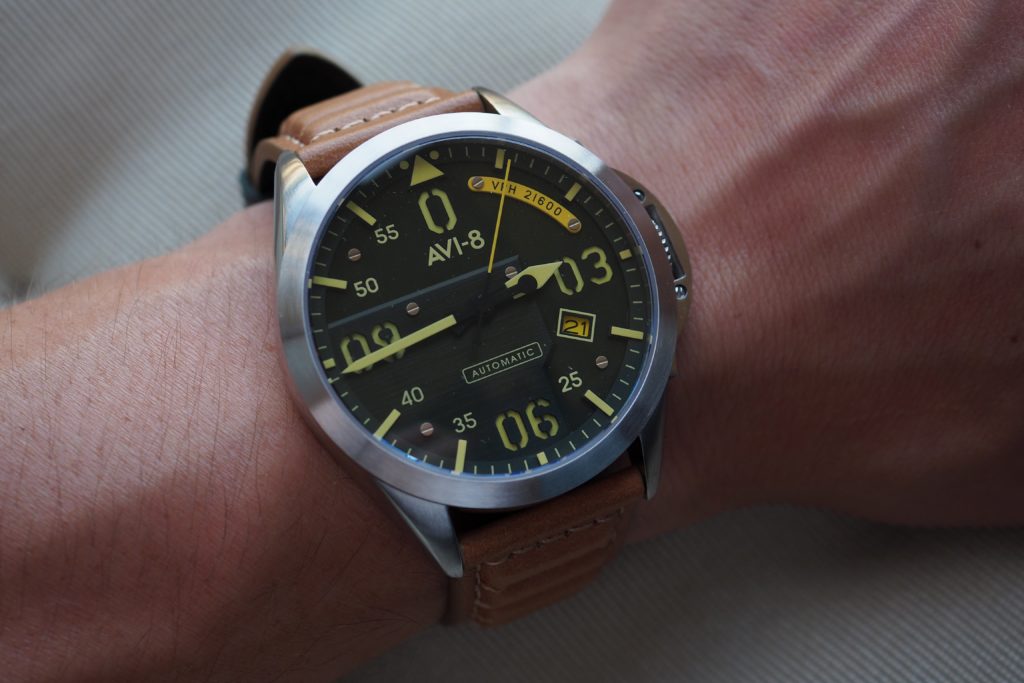 By the end of the war, the Mustang's design was already iconic, but it's become even more of a legend thanks to decades of war movies and documentaries.
AVI-8 is a British company, and their previous watch designs have centered around famous British warplanes like the Hawker Hurricane, the Hawker Hunter, the Harrier, and the beautiful, submarine-shaped Lancaster bomber.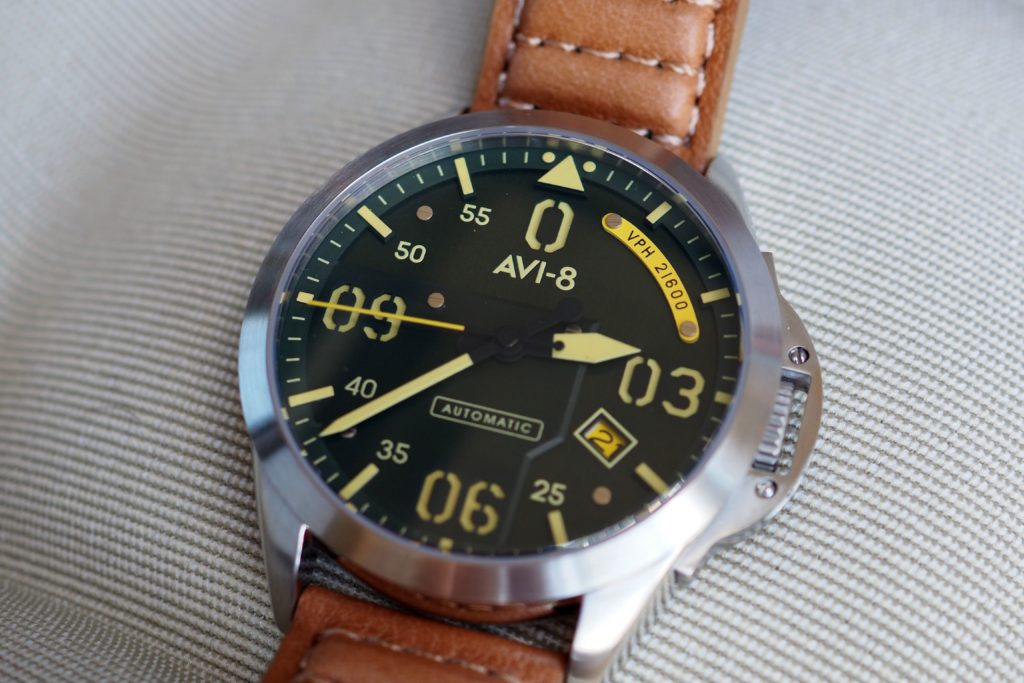 So they've put their own, uniquely British spin on the P-51 Mustang by naming their watch in honor of the "Bottisham Four", which refers to a famous photograph of four Mustangs that were based out of RAF Bottisham Airfield in the UK. These planes represented the 361st Fighter Group, which comprised the first three American fighter squadrons to arrive in the European theater.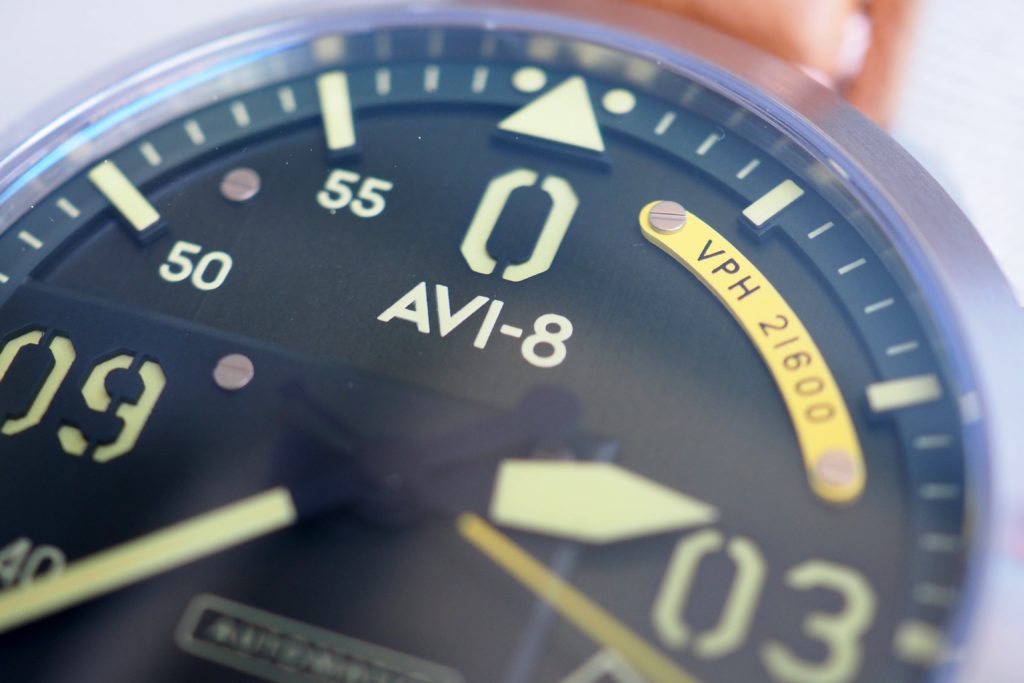 For those familiar with the aircraft, even a passing glance at the watch tells you everything you need to know about AVI-8's dedication to accuracy. To begin with, the font used for the numbering is identical to the font on the Mustang's exterior – a classic, stenciled look that's reminiscent of every teenage boy's dreams of steampunk combat.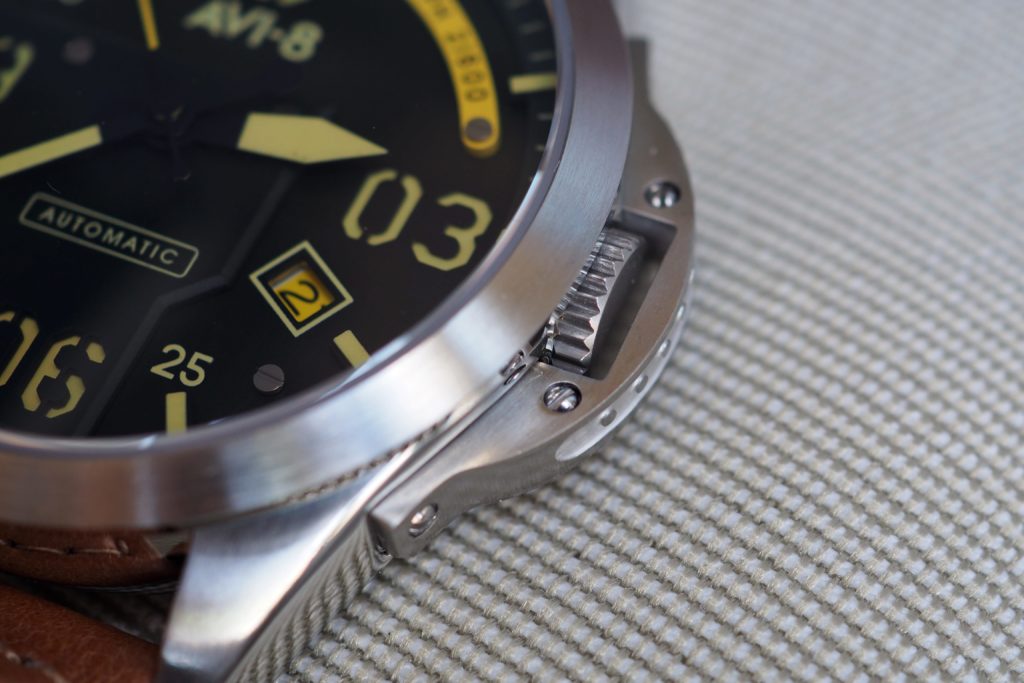 A curved guard wraps around the dial to prevent accidental adjustments, and the guard just happens to look like the exhaust on the sides of the plane's Rolls-Royce engines.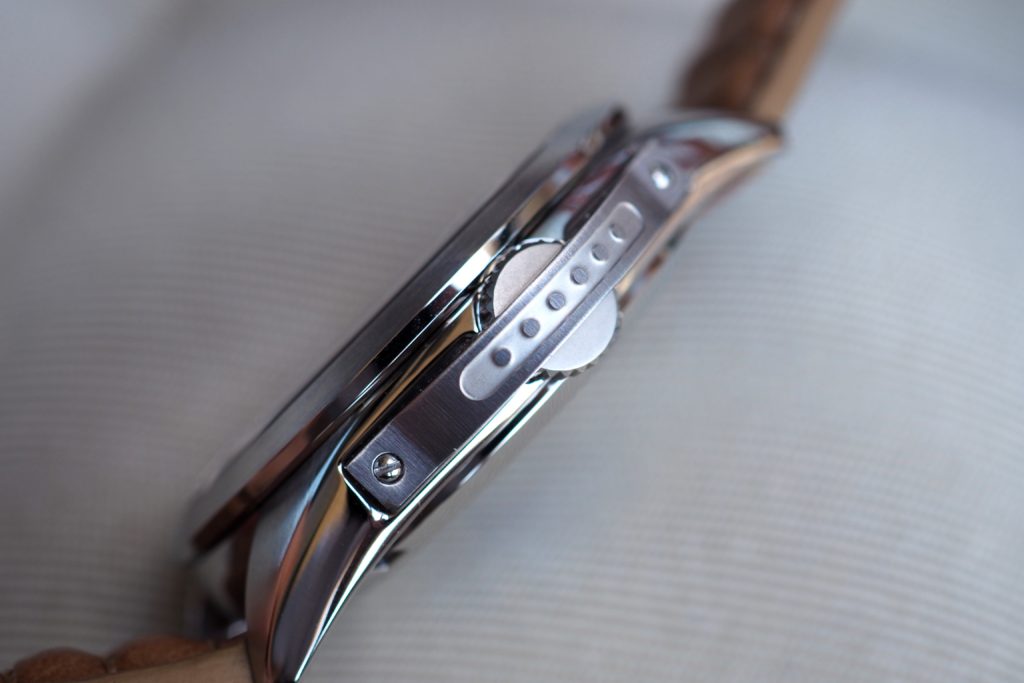 There's also an irregular cutout around the lower left quadrant of the watch, which matches a similar cutout on the Mustang's instrument panel.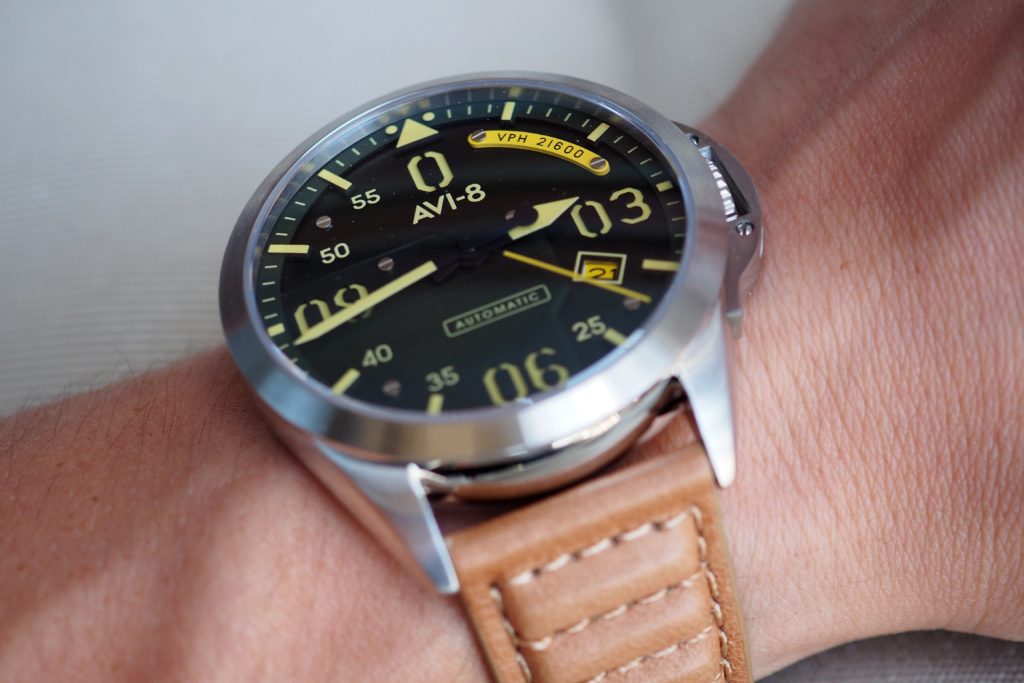 Like anything related to a timepiece's cosmetic appearance, all of this is ultimately a matter of personal taste. If you're a fan of aviation or history, your mouth is probably watering right now. If you couldn't care less about classic aircraft, this probably looks like just another vaguely industrial-themed watch.
The Details
No matter how sexy a watch looks on the outside, it's only as good as its movement, and the P-51 Mustang Bottisham Limited Edition delivers in spades.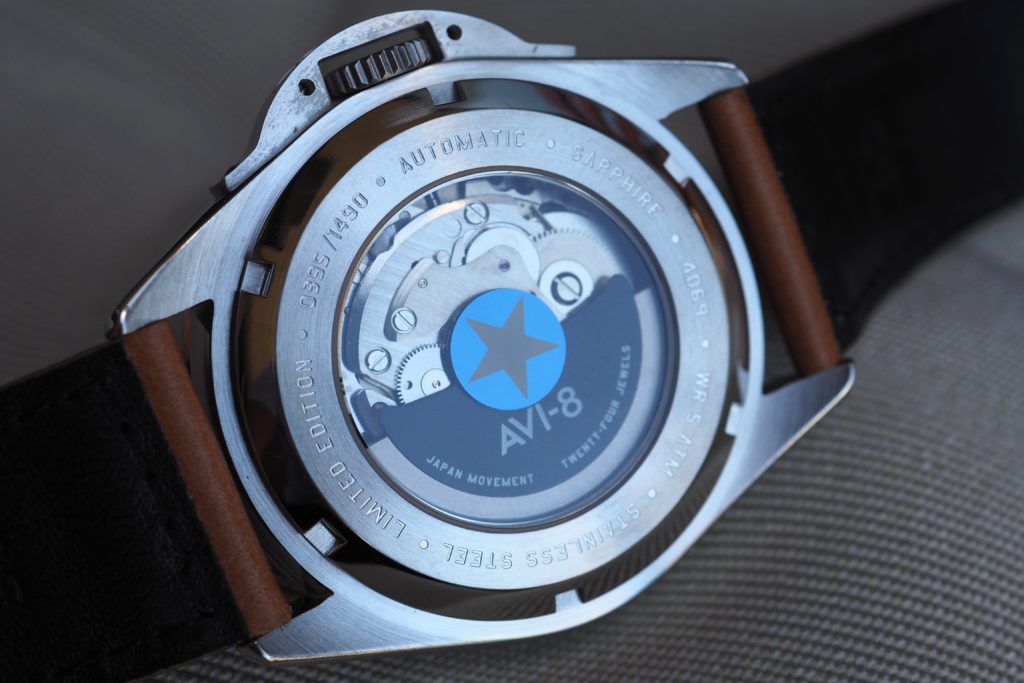 It utilizes a Seiko NH35 movement, which isn't quite as precise as an ETA, but easily outperforms anything Swatch manufactures. While its official factory specification is -35/+40, it generally performs in the -15/+15 range. Even better, it's a self-winding action, so you don't need to wind it or change any batteries.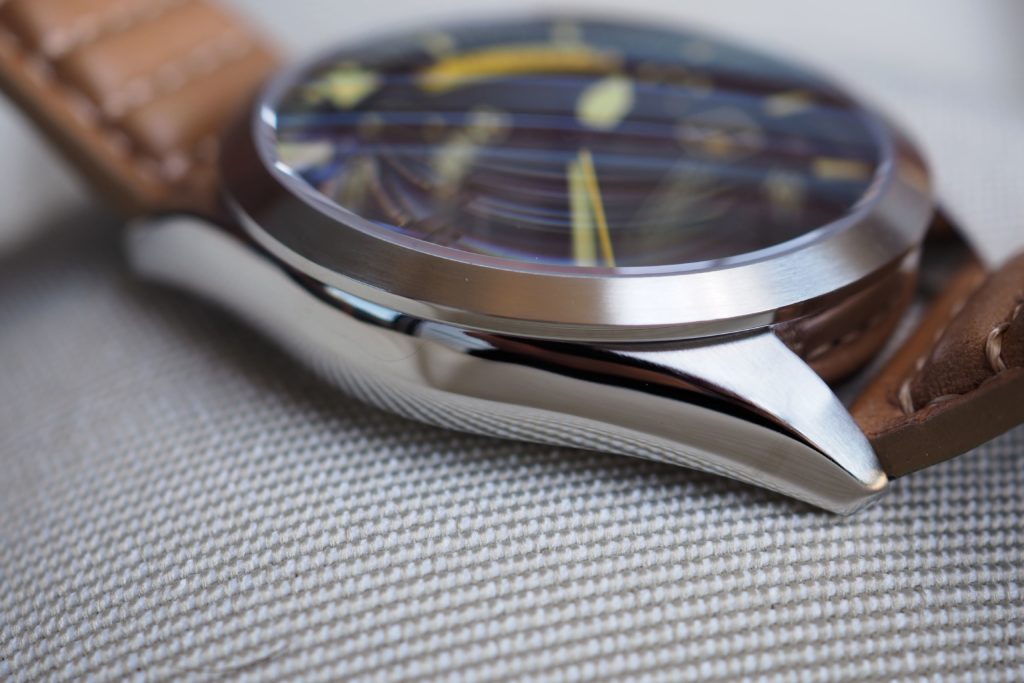 This watch features a tough, 316L stainless steel case, with a pristine sapphire crystal lens with an anti-reflective coating. The indexes are deep embossed, and glow in low light for better visibility, and the display itself features a second hand as well as a date display.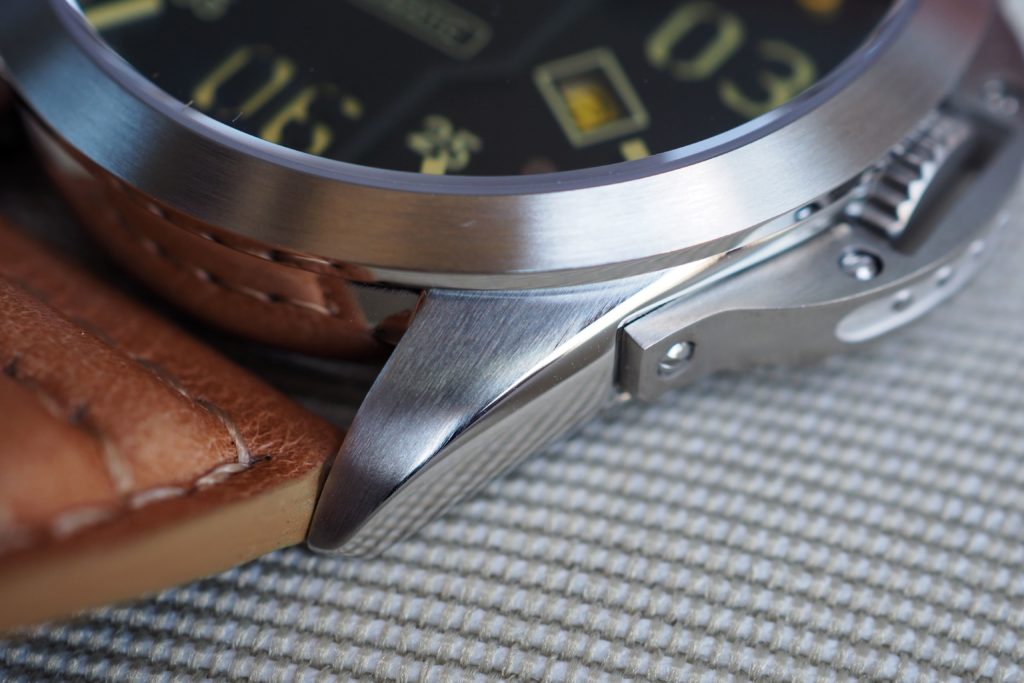 The Mustang weighs 90 grams, so you can feel how tough it is just by picking it up. It's also waterproof in up to 50 meters of water.
The Extras
This watch is available in three variants: natural steel with white indexing, natural steel with yellow indexing, and grey powder coated steel with black indexing. Each version features a matching genuine leather watch band with a tang buckle, and ships with an additional canvas and leather velcro band.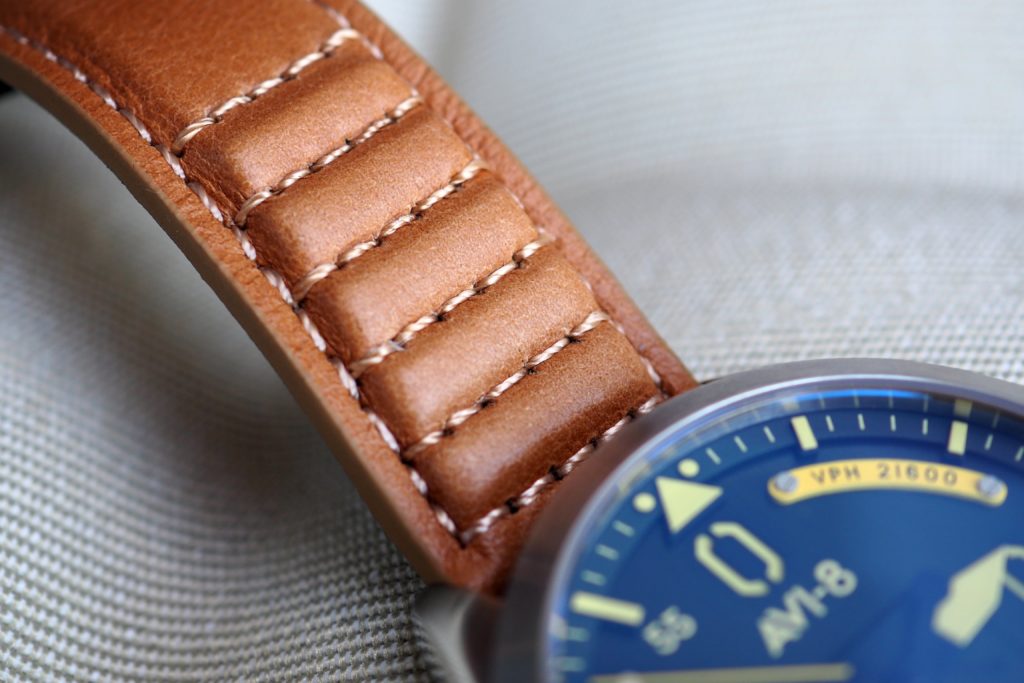 This is a limited edition watch, with only 1,490 in production. Each watch is engraved with a unique serial number, ensuring that yours will be truly one of a kind.
How to Get One
At the time of this writing, there's only one way to get your hands on a P-51 Mustang Bottisham Limited Edition. You have to go to AVI-8's website and reserve one.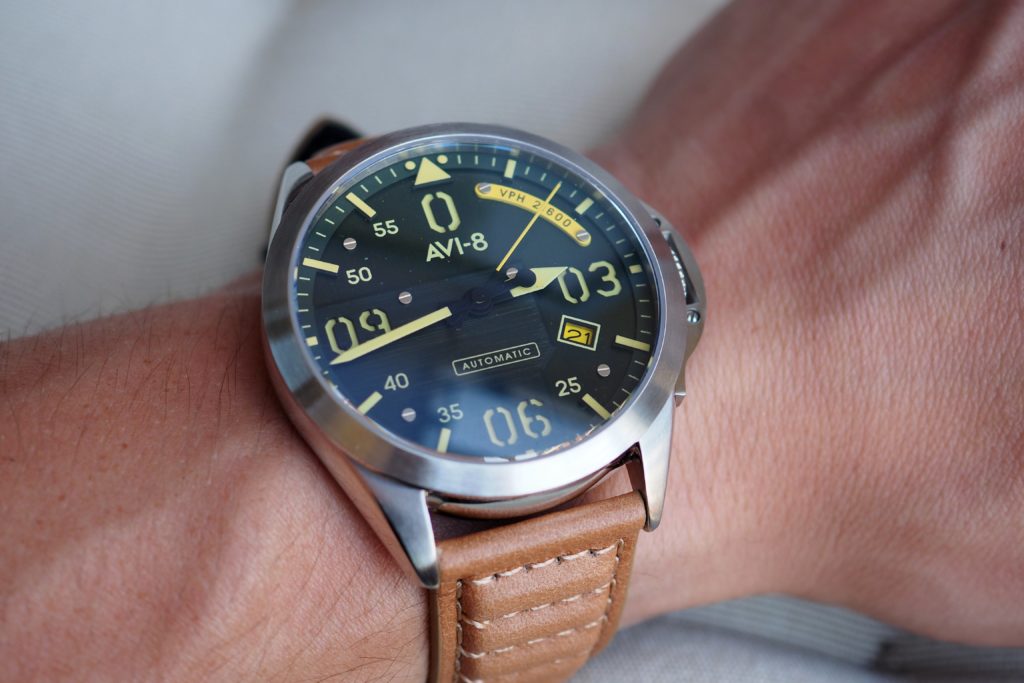 If you'd rather buy from a brick-and-mortar merchant, you'll need to cross your fingers and hope that AVI-8 ships a few to a premium retailer in your area.
Conclusion
There aren't many watchmakers out there with the same dedication to authenticity as AVI-8. If you like classic planes as much as you like a museum-quality watch, this will make an excellent addition to your collection.