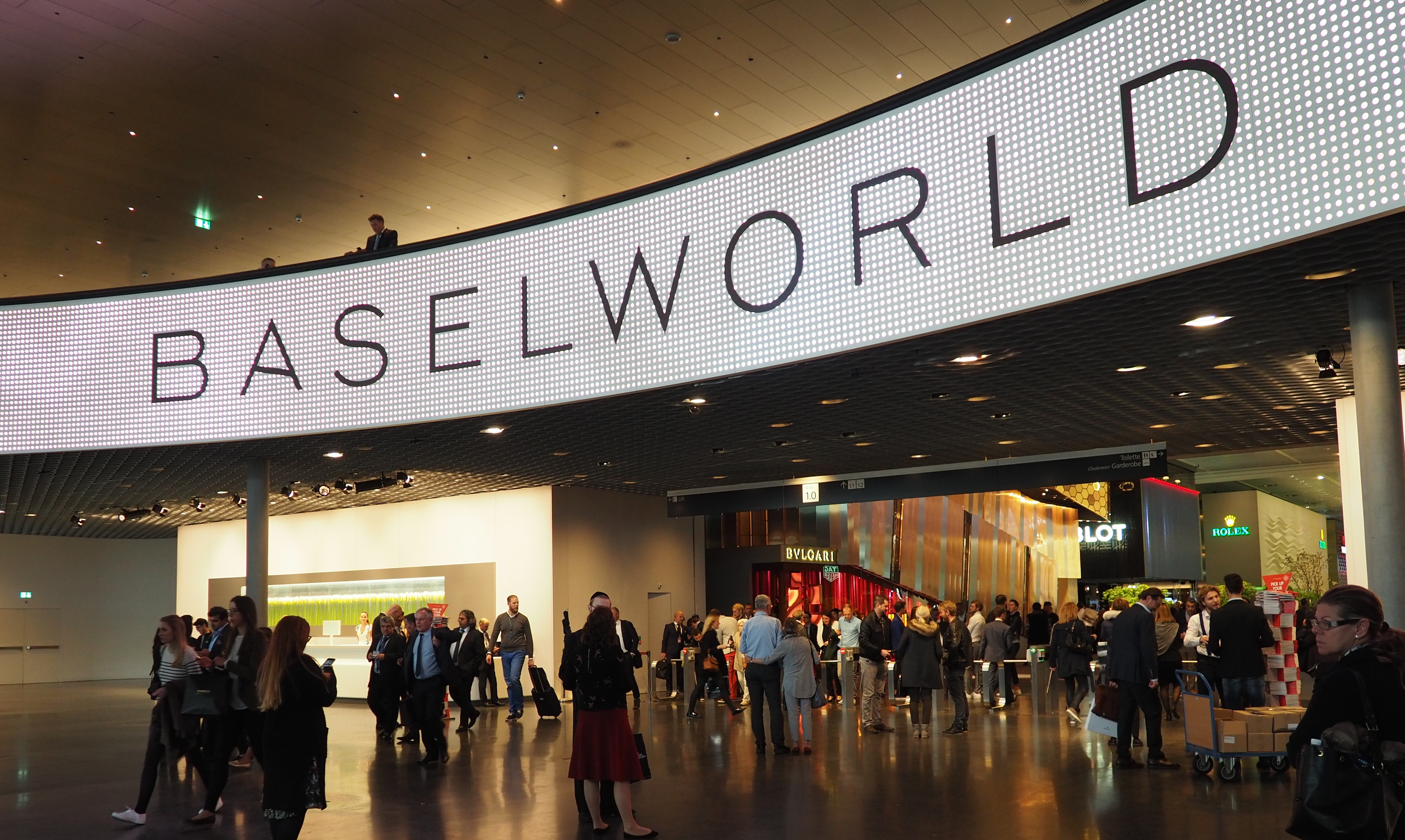 This was the first Baselworld I've ever attended, I had no idea what to expect besides from peaking at some photos online from previous years. I knew it would be crowded and a really interesting experience, but I didn't quite grasp how many watch companies and booths there would be in attendance, let alone the sheer size of the venue itself. I was at Baselworld 2017 for only 2 days and let me tell you it would take a least a few more days in order to actually properly sort through every watch on display. What I can say is there were definitely some very unique and eye-catching watches that really stole the show for me, and judging by some of the queues to have a look at these watches they really made an impression on many other on-lookers as well!
Lets take a look at some of the extra unique timepieces that caught my attention forcing me to return for a 2nd viewing:
Patek Philippe Nautilus 5980/1R-001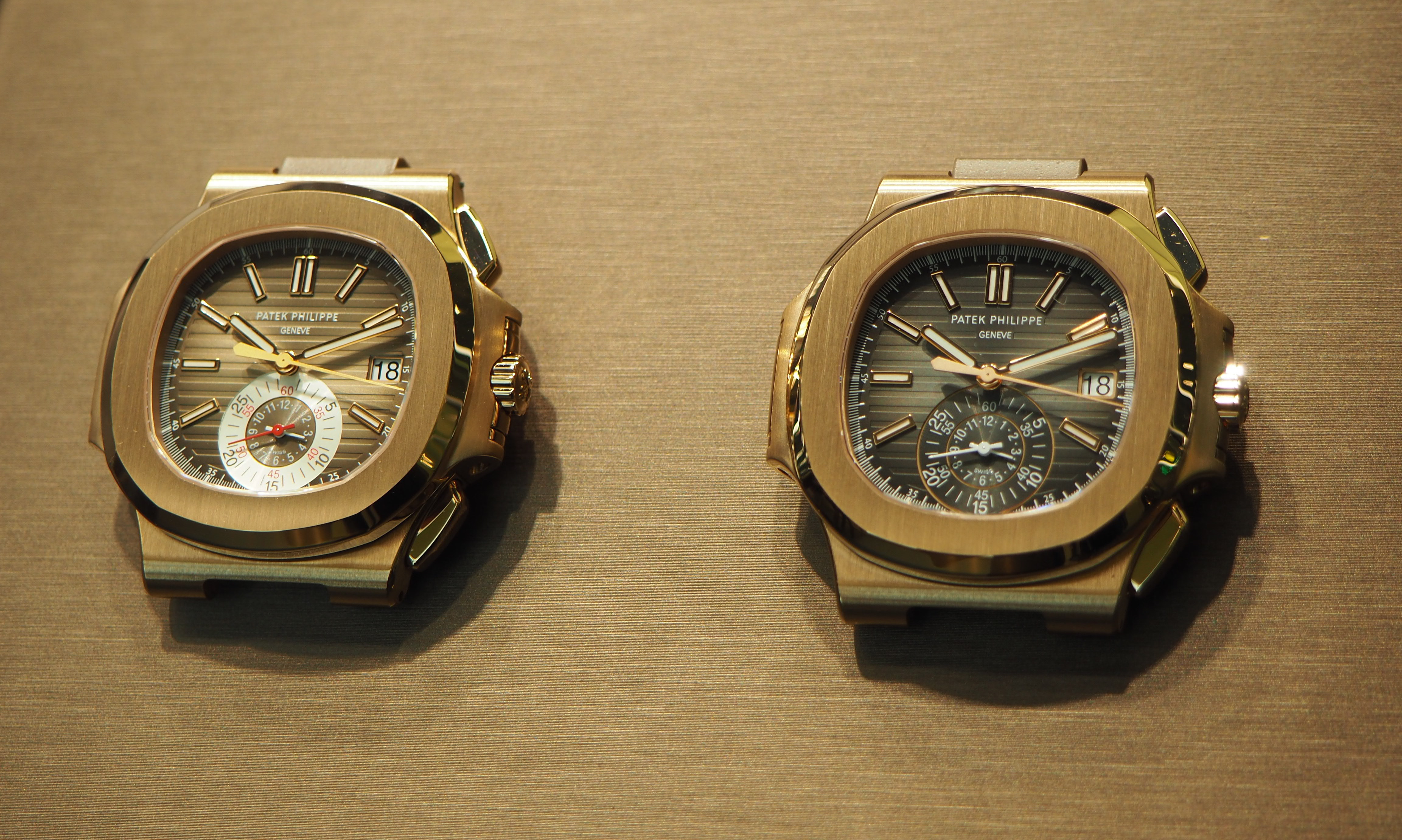 Not a new release for 2017, but an older model that has stuck around for a reason. This is a rose gold nautilus with a beautifully contrasting black dial marked with stick indices. This is a 40mm Patek but wears more like a 38mm (unfortunately didn't get the chance to try it on). Patek Philippe had one of the very first gigantic booths on the first floor, right after Hamilton watches and directly across from Rolex! The gold luster on this piece really drew some strong attention from the crowd.
Omega Speedmaster Moonwatch Alaska Project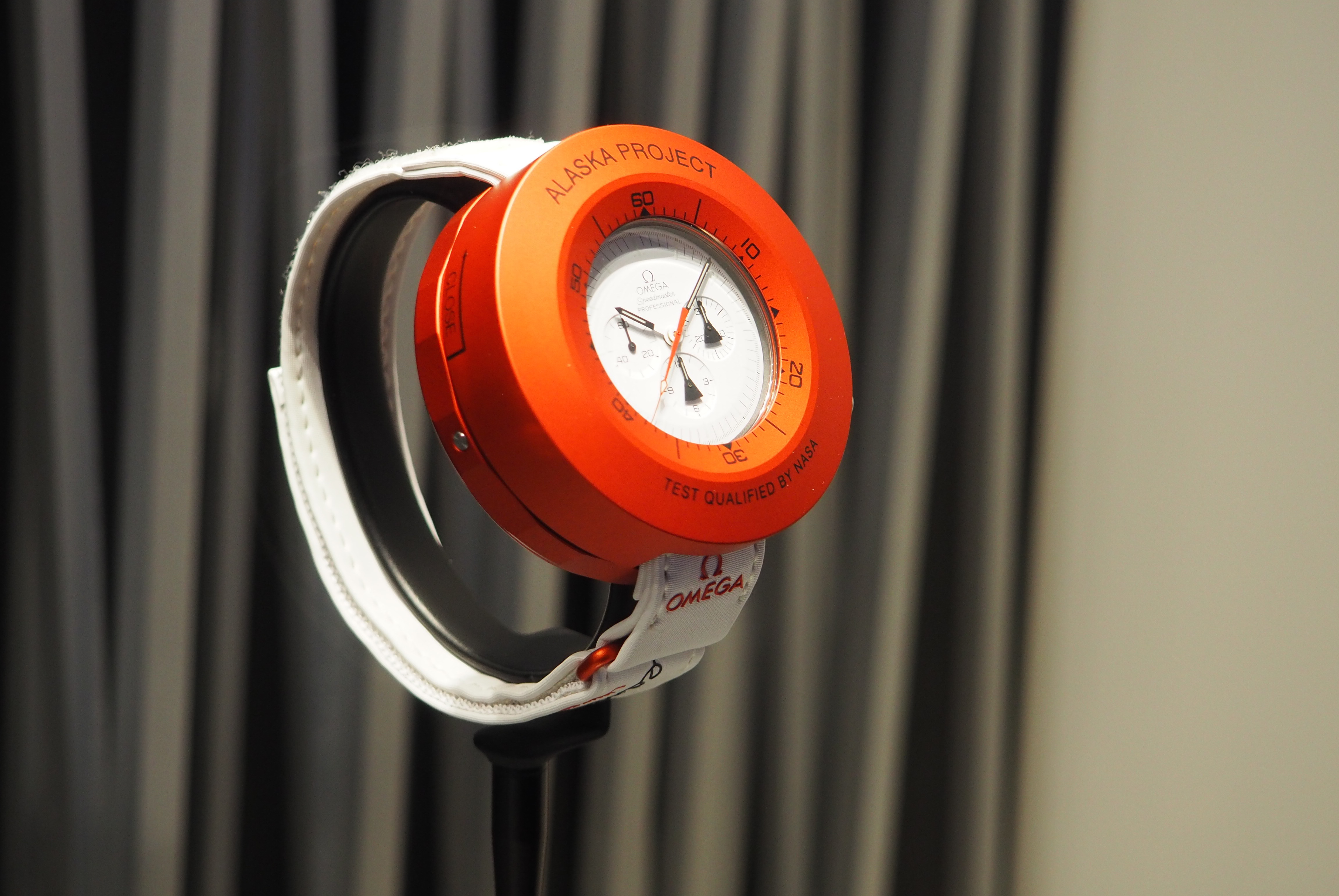 Clearly more of a workhorse than an everyday wear, this gigantic wrist clock from Omega was also a huge attention grabber for many that were walking by. But don't be fooled, the large orange case is merely a protective environmental housing to regulate sharp changes in temperature, under the case is a nice slim omega timepiece. Even though this Omega Moonwatch may not be practical to wear with the large case, it has garnered huge attention from watch collectors, incrementally pushing the price up over the years at auction.
Omega Co-Axial Chronometer
This one was a big time show stopper, maybe because the Omega was sitting in a beautiful mesmerising winder, or maybe because the Omega Co-Axial timepiece was literally perfect looking. Either way, this one warranted a little 30 second video clip to showcase the movement of both the winder and finely-crafted tourbillon.
Rolex Submariner Deep Sea Blue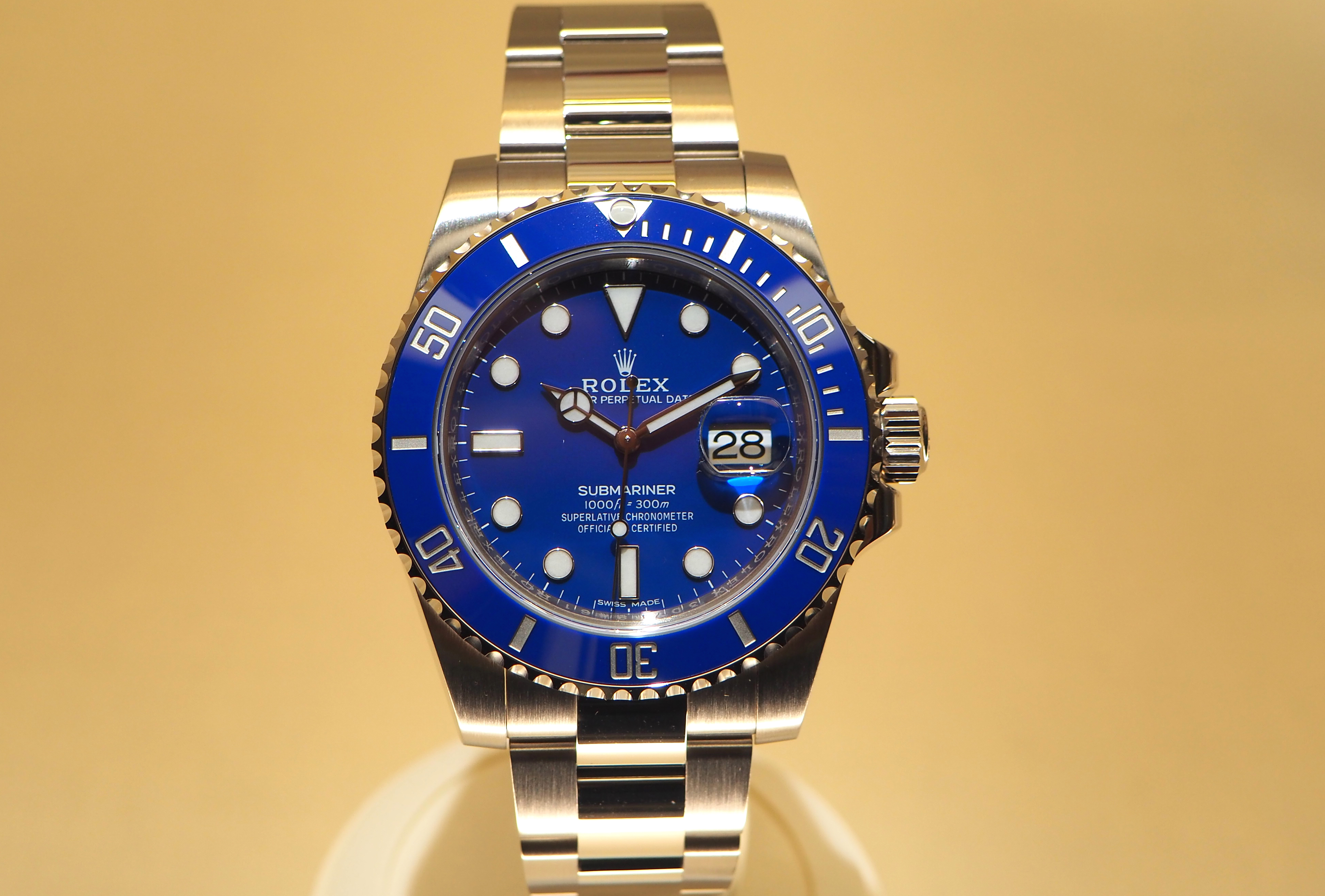 Out of the entire Rolex collection on display it was this one that really struck a cord in my memory. I think mostly because of its super simple iconic design with no distractions, combined with the vibrant blue of the bezel and dial. Of course Rolex had it's entire collection on display, the new 2017 Air-King, full gold Yachtmasters and other flashy models, but it was this one here that really resonates in my memory. Judging by the flock of on-lookers who were attracted to this piece specifically I think this Submariner really won the most attention, even over it's Hulk green brother which was sitting right next to it.
Kerbedanz Vibrant Green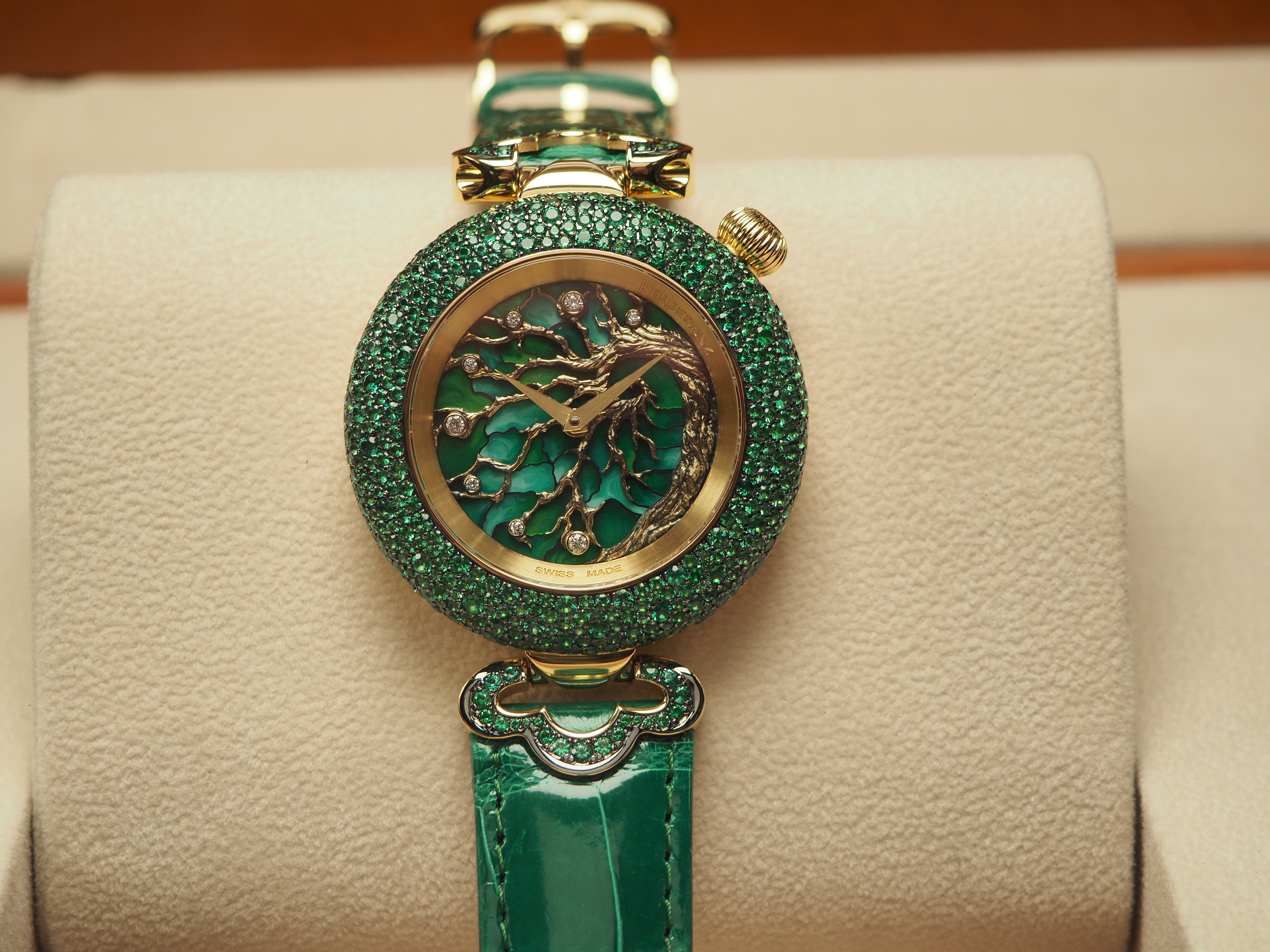 Just have a look at this green, and then admire the gorgeous craftsmanship and detail implemented into this new Kerbedanz 2017 timepiece. After venturing up to the 2nd floor I found this gem sitting pretty at the Kerbedanz Baselword 2017 booth. I must say it's not really my taste as it's obviously quite flashy, but you can't help but admire it's power. This watch was drawing in a strong crowd as well, and was also this brands clear flagship attention grabber.