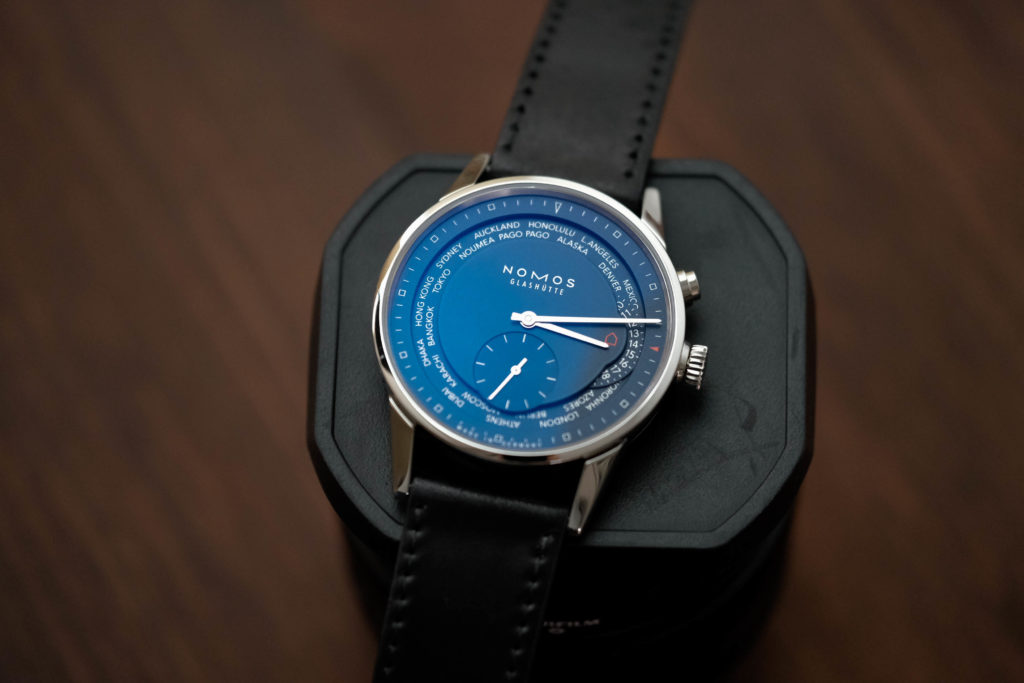 When you think of watchmaking, Switzerland is probably the first country that comes to mind. The Swiss reputation for watchmaking is well-earned. Many of the world's top brands, including Rolex and Omega, are produced there. But this doesn't mean that other countries are incapable of making their own good watches. In recent years, American and even Chinese manufacturers have started producing good automatic watches. Needless to say, countries like France and Germany, with their own histories of watchmaking, have their own share of the world's most prestigious timepiece manufacturers.
Today, I'm going to provide a brief overview of the top five best German watch brands. As I hope you'll agree, any one of these watchmakers can keep up with any of the top Swiss brands. Let's take a closer look at each of them.

A. Lange & Söhne is a brand with old roots and a newer beginning. The original company was founded way back in 1845, making it one of the oldest brands on the planet. The company is based in the town of Glashütte, Saxony, and was one of a few companies that made the town world-famous for advanced timepieces. They nearly went out of business during the Great Depression, when widespread poverty and unemployment caused the demand for watches to plummet. A. Lange & Söhne was "saved" by the German military buildup for World War II, which increased demand for watches again.
The war would ultimately be the watchmaker's undoing. On the last day of the war, a Soviet air raid almost entirely destroyed the main production building. Three years later, in 1948, A. Lange & Söhne would be nationalized by the Communist government, along with the region's other watchmakers.
When the Berlin Wall fell in 1990, Walter Lange, a descendant of the original founder, obtained investment money to reestablish A. Lange & Söhne. Since then, they've been praised for the high quality of their production. They've remained a smaller-scale watchmaker, with an annual production run of about 5,000 timepieces. Since 2000, A. Lange & Söhne has been owned by Swiss-based holding company Richemont, but their production continues to take place in Glashütte.

Nomos was born in the town of Glashütte, Saxony, around the same time A. Lange & Söhne was rebuilding their operations. In 1990, a photographer and amateur horologist named named Roland Schwertner decided to revive the town's tradition of watchmaking. While other Glashütte-based brands like A. Lange & Söhne and Glashütte Original worked on more contemporary designs, Nomos went back to the origins of Glashütte's reputation. In 1991, Nomos released the Tangente, inspired by the classic look of a 1930s Bauhaus-style watch. The market responded, and Nomos became a household name seemingly overnight. In fact, Nomos can be thanked for the recent revival of the Bauhaus style in general. Everyone from top manufacturers to bargain basement brands seems to be making a Bauhaus watch these days.
The young company quickly faced another challenge. To put the coveted Glashütte stamp on their watches, at least 50 percent of the watch needed to be produced in Glashütte. This was next to impossible when using Swiss movements. For a while, Nomos managed to comply with the law by heavily modifying their Swiss movements, including adding Rhodium plating. But ultimately, the goal was for Nomos to make their own in-house movement.
Nomos released their Tangomat movement in 2005. In 2013, they upped the ante by debuting their DUW line of movements. The DUW swing system took six years to develop at a cost of €12 million, but it's truly unique. With the development of newer DUW movements as slim as 3.2mm, Nomos is quickly becoming a leader in slim watches. If you'd like to learn more about Nomos, check out my full history of the brand.

Sinn was founded in 1961 by Helmut Sinn, who had originally made his name as a test pilot and flight instructor. Zinn's focus was specifically on producing pilot chronometers and cockpit clocks, since he had been disappointed with the performance of chronometers that were currently on the market. Because of this specialized focus, Sinn was able to reduce their costs. Instead of selling through retailers, who would take a cut of the profit, Sinn sold directly to consumers through a catalogue. This allowed them to produce top quality chronometers for less than other manufacturers.
Over the next 30 years, Sinn developed a reputation in the German and Swiss watchmaking industries. But outside of serious buffs, most consumers remained unaware of their existence. At this point, Helmut Sinn was over 70 years old, and decided to retire and sell his company. The buyer was Lothar Schmidt, a watchmaker who had just finished overseeing the rebuilding of A. Lange & Söhne's operations. Schmidt expanded Sinn's offerings to appeal to the broader consumer market. He also opened up sales to distributors, in order to make Sinn watches easier to get a hold of. They currently sell over 12,000 individual timepieces a year, which is quite the accomplishment for a company that was virtually unknown 30 years ago.

Glashütte Original has an intriguing history. In some ways, it can be traced back to the founding of A. Lange & Söhne in 1845. In other ways, it's only been around in 1994. The problem is that the Communist government abolished the original Glashütte watchmakers in 1948. In 1951, the remnants of these companies were all merged to create VEB Glashütter Uhrenbetriebe, an East German state-owned conglomerate. When Germany reunified in the early 90s, these state-owned companies were privatized. In 1994, VEB Glashütter Uhrenbetriebe officially became a private company called Glashütte Original. At the time of this writing, Glashütte Original is owned by the Swiss-based Swatch groups, but continues to perform most of their manufacturing in Glashütte.
Glashütte Original takes pride in their history, billing themselves as the "legitimate successor of these founding fathers" of the Glashütte watch industry. In additions to being known as watchmakers, they're also known as watchmaking teachers. The Alfred Helwig School of Watchmaking is technically new, and is run under the aegis of the Swatch group. That said, like Glashütte Original itself, it also has older roots. The school is housed in the same building that used to house the German Watchmaking School Glashütte, which was founded back in 1878. No matter how you cut it, that's an impressive pedigree.

Unlike watchmakers in eastern Germany, Junghans has been able to operate continuously since its founding in 1861. Based in the town of Schramberg, Baden-Württemberg, in western Germany, the company originally produced both watches and clocks. In fact, you can still buy Junghans clocks today, in addition to their wristwatches. Junghans has also branched out into the defense industry. They produce a wide variety of precision timed fuses for mortars, artillery, tanks, and even cruise missiles. The fact that militaries the world over are using their fuses should tell you a thing or two about Junghans' reputation for precision.
Junghans is famous not just for their automatic watches, but also for their digital watches. They even produced a solar watch in the mid-90s, although Citizen has since come to dominate that market. Junghans has also partnered with Seiko to create the first wristwatch that automatically adjusts to your time zone.