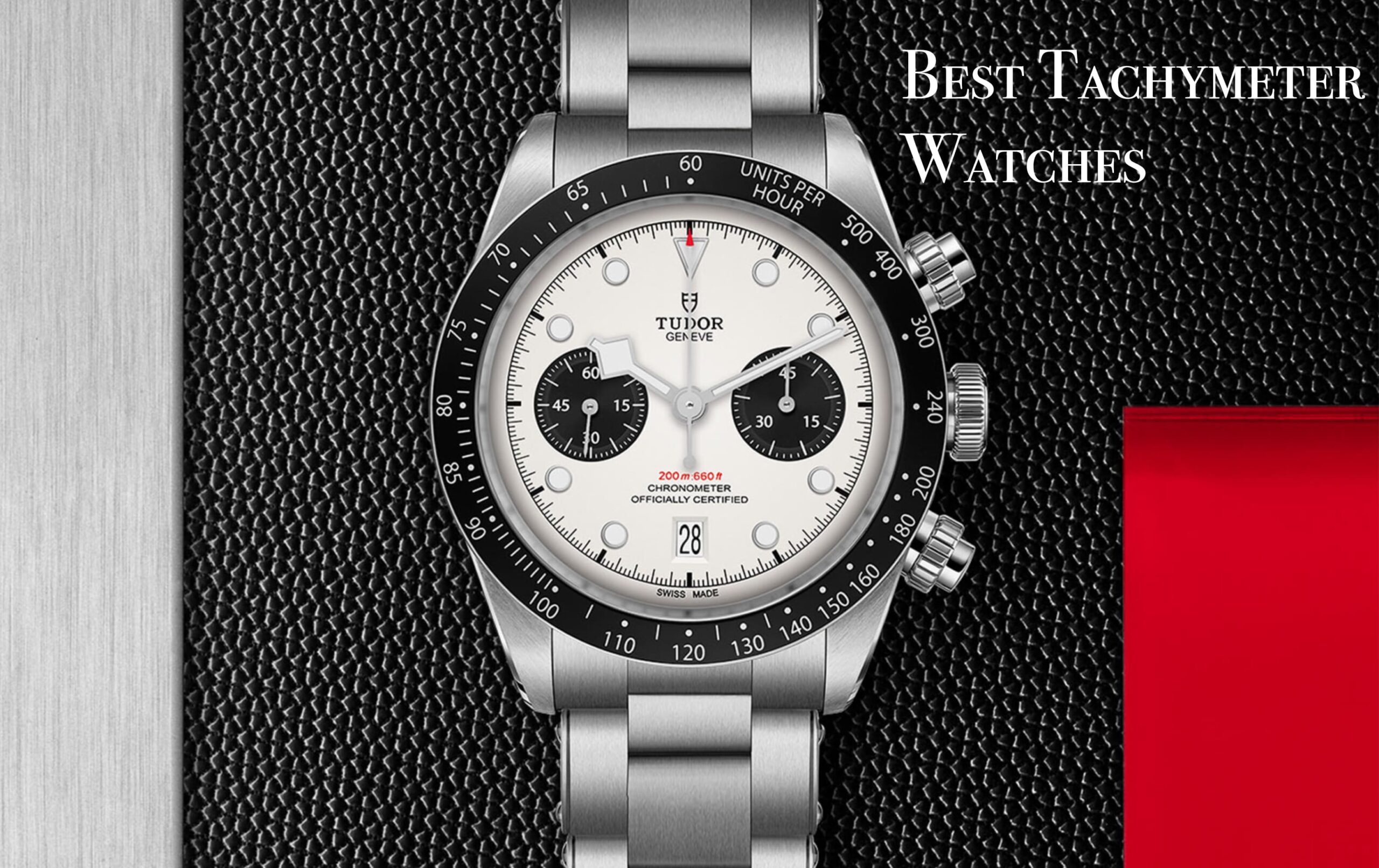 In the world of tool watches, tachymeter watches are among the most popular varieties. It's tough to say why that is. Maybe it's the aesthetic appeal of a slick tachymeter bezel. Maybe it's the fact that a tachymeter is useful for everyone from racecar drivers to pilots to sailors. Whatever it is, there are a ton of options out there.
If you're looking for a tachymeter watch, this glut of options can get overwhelming. That's why I put together this list of the five best tachymeter watches of 2023 from all prices ranges. Some of these watches have been around for a little bit, but that's okay. Just because a watch isn't brand new doesn't mean it can't be a top-quality timepiece, and usually it means it's a classic or iconic watch.
Rolex Daytona 116500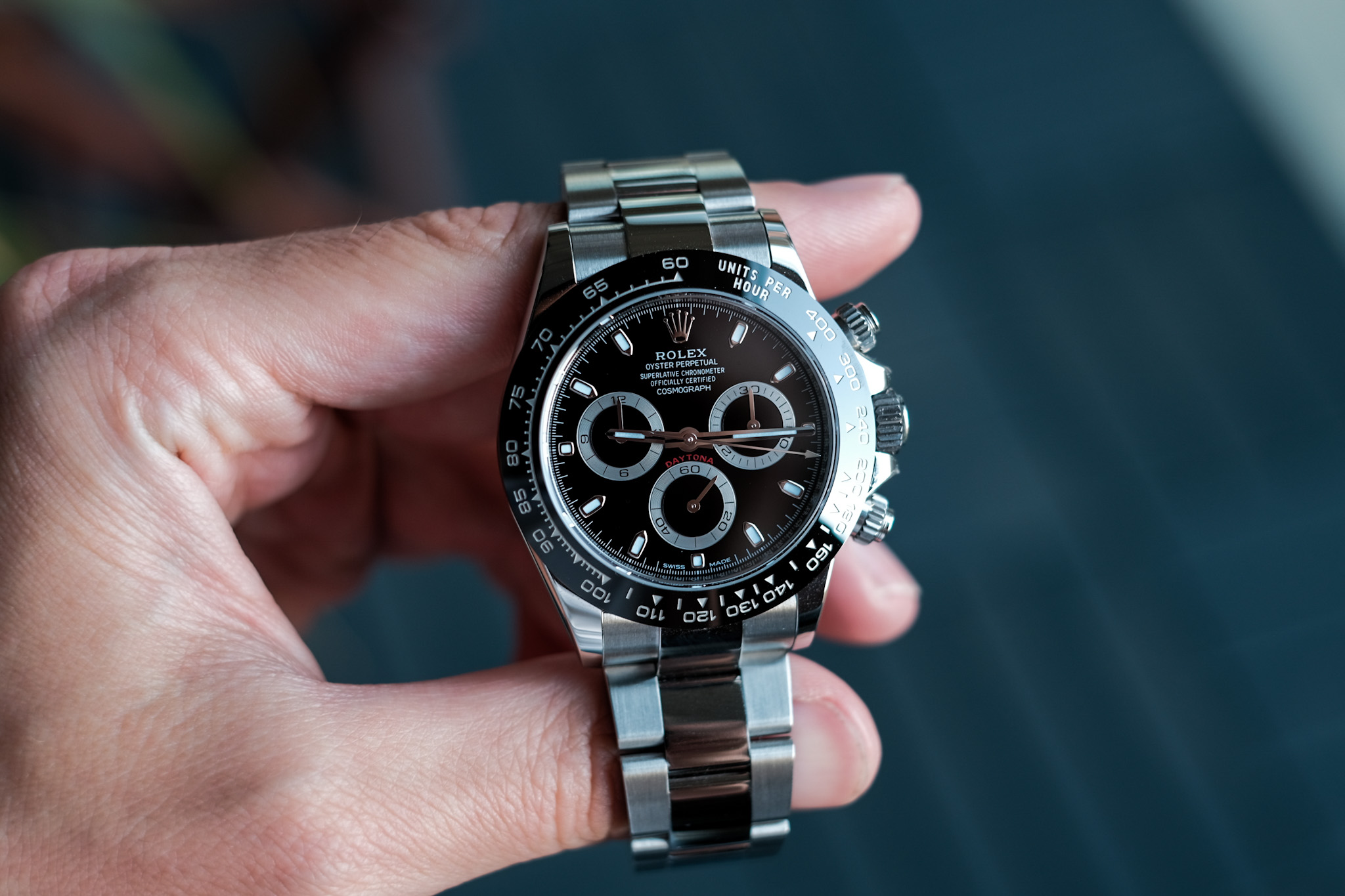 The Rolex Daytona 116500 is a watch I'd been trying to get my hands on for years – until I finally got my hands on one last year. Let me tell you, I was not disappointed!
This watch has a 40mm stainless steel case that's waterproof to a depth of 100 meters. It's circular, with a beautiful black ceramic tachymeter bezel. The twin pushers and crown are big and chunky, with full protection for the crown on both sides. Meanwhile, you get a slick "oyster" three-link strap, with brushed outer links and polished inner links.
The dial is a smooth black or white, with three black or silver chronograph subdials at 3, 6, and 9 o'clock. The index consists of fine hashes at the minute marks, with ultra-fine hashes between them every 12 seconds and applied arrow-shaped indexes at the 5-minute positions. At 12 o'clock, you'll see a Rolex crown emblem. Both it and the 5-minute markers are white gold-outlined with a lume fill.
The hands are straight and white gold, with center stripes and a lume overlap in the center. This gives them a skeletonized appearance – at least if you don't look too closely. The chronograph second hand is very slender, with a small arrow tip at the end.
The Daytona 116500 is powered by a Rolex Calibre 4130 movement, with a 72-hour power reserve.
Omega Speedmaster Moonwatch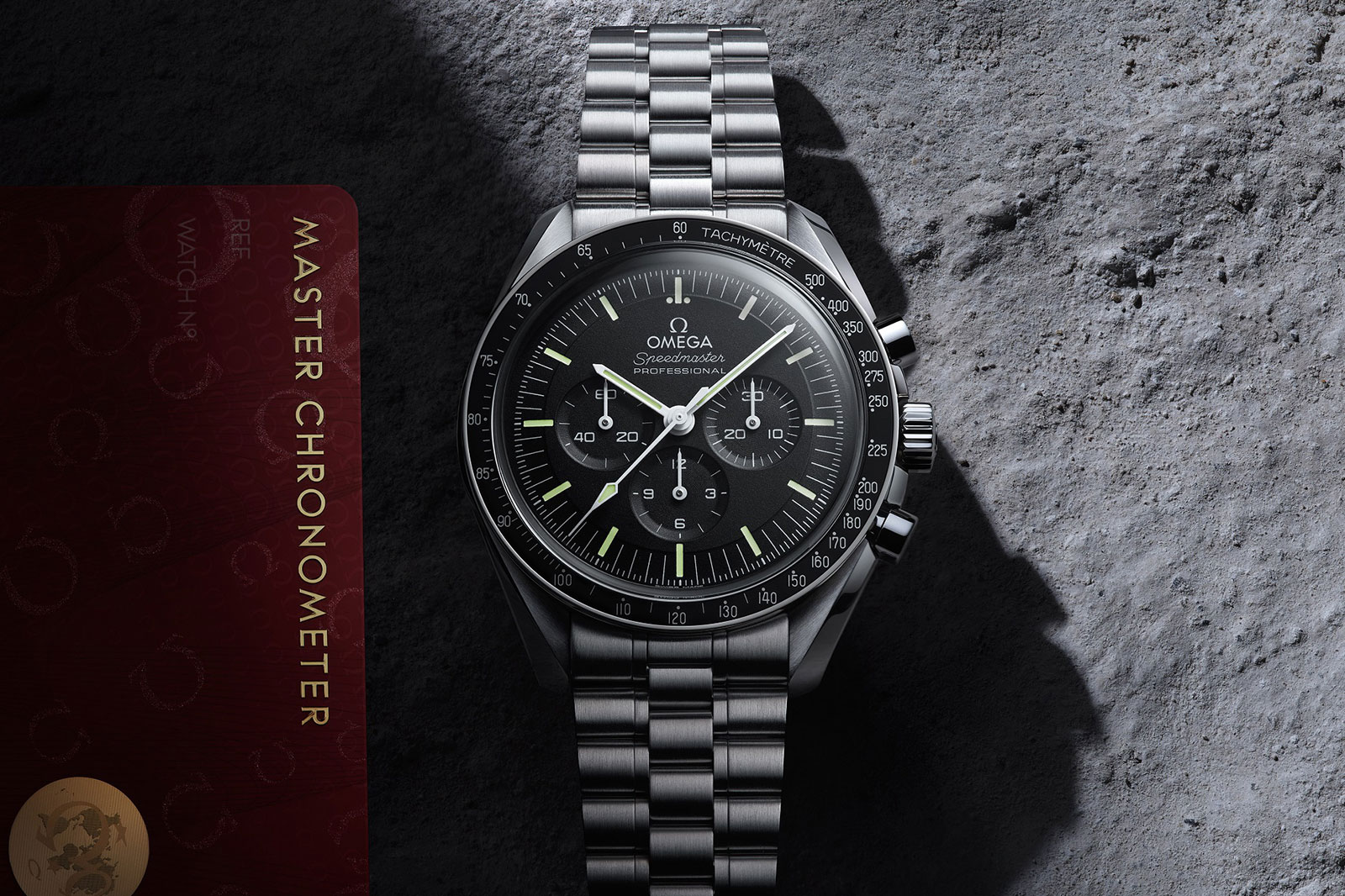 The Omega Speedmaster Moonwatch has a 42mm case that's available either in rose gold or in brushed stainless steel. A black tachymeter dial is embedded in a low-lying bezel. Meanwhile, a tall domed sapphire or hesalite glass crystal provides a distinctive touch. It distorts the dial when viewed from an angle, but the effect is beautiful to behold. The watch secures with a tri-link stainless steel bracelet, or your choice of leather strap.
The version I prefer is the standard all-black version with three sub-dials at 3, 6, and 9 o'clock. Other color options include all-white, or all-green with a black tachymeter dial, which is available with the rose gold case only. The last variant has a rose gold dial with black sub-dials, and is also only available with the rose gold case.
There are fine contrasting hashes at the minute marks. Between them are miniscule hashes that mark off 20-second intervals. A set of large painted lume stripes indicate the 5-minute positions, with a pair of additional decorative dots at 12 o'clock. The hands are silver and broadsword-shaped, with lume stripes down the center. The second hand is narrower and tapered, with a lume-filled arrow-shaped tip.
This is a manual winding watch, as most of you already know. That said, it has a 50-hour power reserve, so you only have to wind it every two days.
Tudor Black Bay Chrono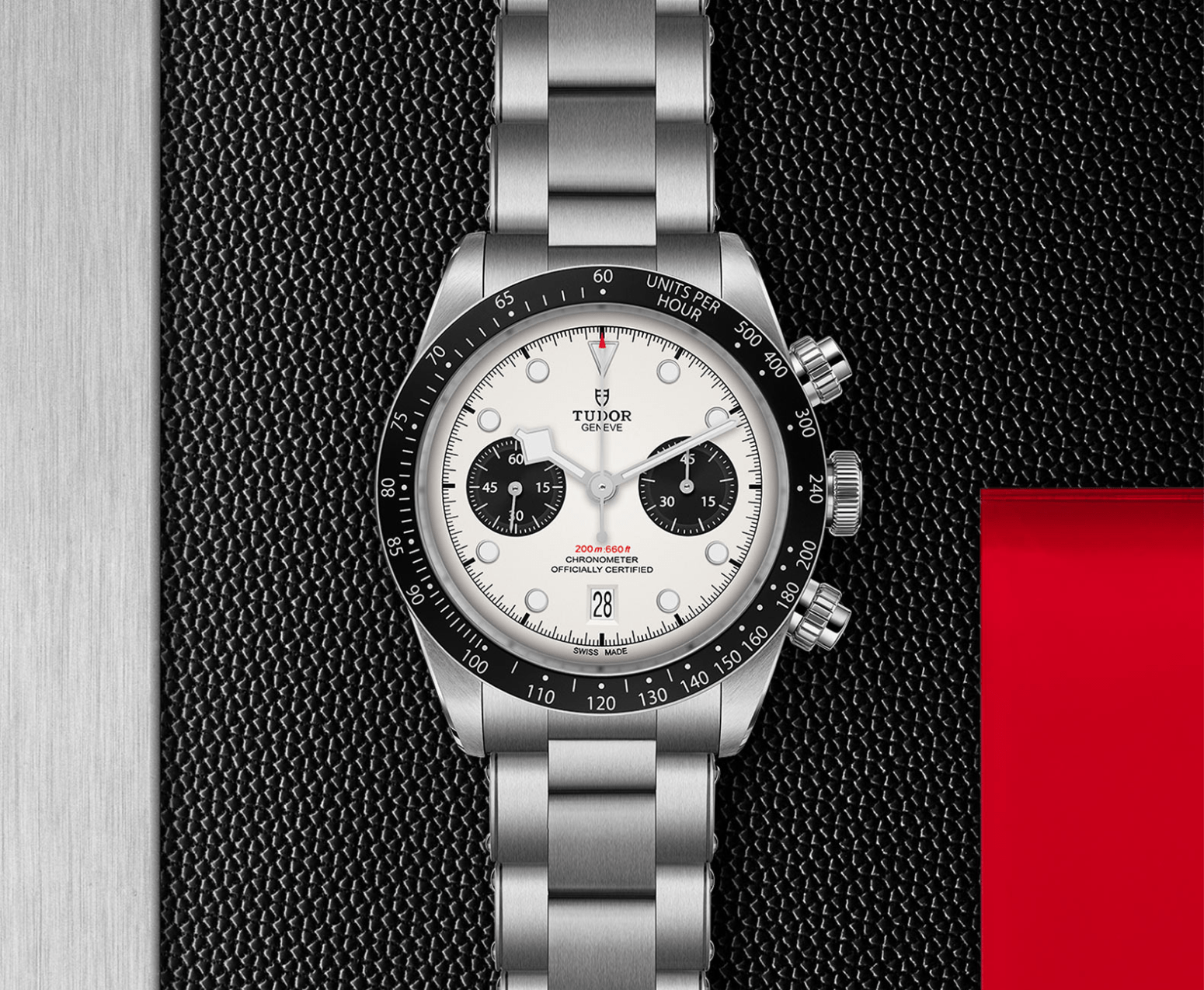 The Tudor Black Bay Chrono is a 41mm stainless steel watch with a wide bezel that's equipped with a black tachymeter ring. The domed sapphire crystal creates an attractive warping effect when viewed at an angle, but won't distort the dial when viewed at a 90-degree angle. While this isn't a dive watch, it's waterproof to 200 meters. It secures with a tri-link steel bracelet with an easy-to-open clasp.
The dial is ivory in color (it's also available in black), with a pair of black chronometer subdials at 3 and 9 o'clock. At 6 o'clock, you'll find a borderless date window, with black Arabic numerals on a white background. There are fine black hashes at the individual minute marks, with fatter hashes at the five-minute marks. Inside of these, you'll see white applied lume circles, with a downward-pointing triangle at 12 o'clock. Ultra-fine hashes between the minute hashes mark off every 12 seconds.
The hour hand is fat, with a diamond-shaped lobe towards the end. The minute hand is long and straight. Both are silver, with a lume fill, while the second hand is longer and extremely fine.
The movement is a Calibre MT5813, which is COSC-certified as chronometer-grade. It's self-winding, with a 70-hour power reserve. Tudor also backs the watch with a 5-year transferrable warranty.
Seiko Prospex Speedtimer SSC813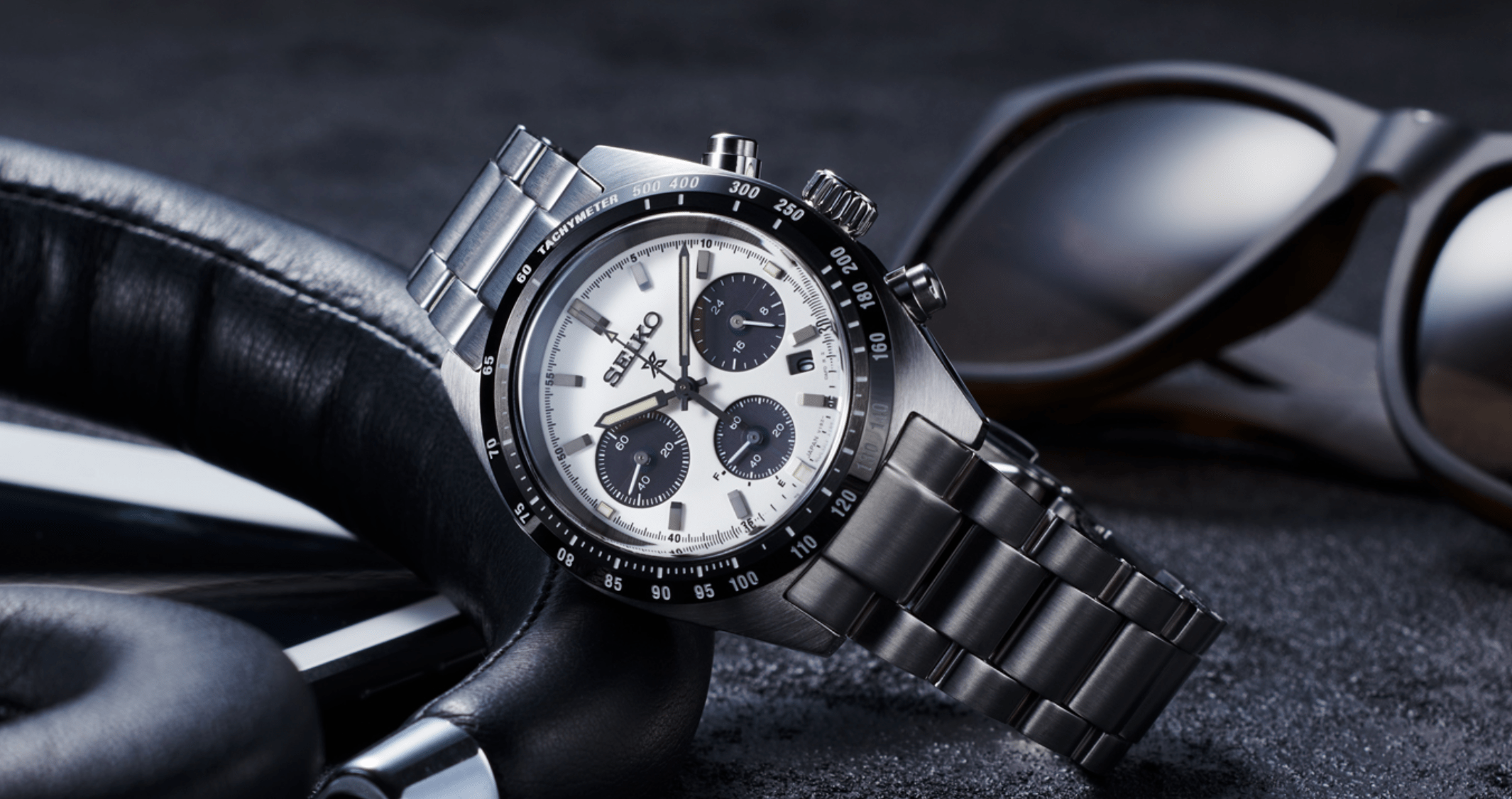 The Seiko Prospex Speedtimer SSC813 has a sturdy brushed stainless steel case, with a diameter of 39mm and a thickness of 13.3mm. The black tachymeter bezel has a beveled profile, which gives the whole watch a more three-dimensional appearance. A screw-down caseback makes it very easy to service, and it's still waterproof to 100 meters. Meanwhile, the tri-link stainless steel bracelet sports an ultra-wide opening, with a three-fold clasp and an easy button release.
The domed sapphire crystal has an anti-reflective coating to cut down on glare. Underneath, you'll see a matte white dial, with black subdials at 3, 6, and 9 o'clock. A black outer index shows the 60-second time in tiny hashes set at 1/5-second increments. The inner index consists of a set of black applied markers at the 5-minute positions, with lume blocks at the 15-minute positions. A small borderless date window is located between 4 and 5 o'clock.
A set of black broadsword-shaped hands sweep around the dial, with lume stripes for easy visibility. The second hand is very narrow, with a lume-filled arrow inset that ends at the inner index. A narrow needle extends from the tip of the arrow to the outer index.
This watch is powered by a V192 solar movement, which is accurate to +/- 15 seconds per month. It also boasts an impressive six-month power reserve.
Hamilton Intra-Matic 68 Autochrono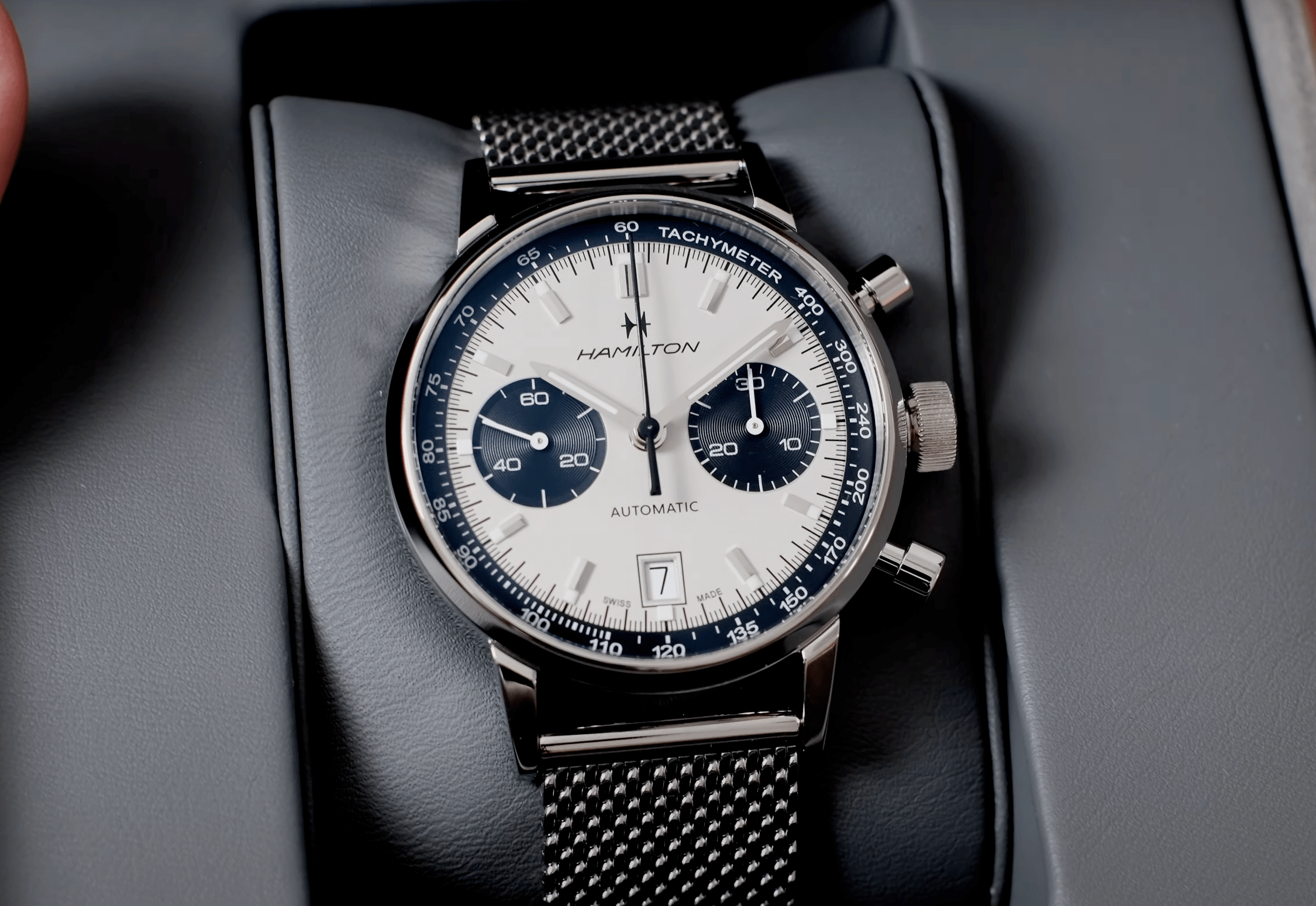 The Hamilton Intra-Matic 68 Autochrono has a round 40mm stainless steel case with slender lugs and a narrow bezel. This minimalist form factor makes the pushers appear more prominent, lending the watch a classic appearance. The sapphire crystal is flat, with an anti-reflective coating, and the case is water-resistant to 100 meters. A 20mm calf leather strap secures the watch securely with a traditional pin buckle.
There are multiple dial colors, including ivory, blue, and green. All have a matte finish, with contrasting colors on the subdials, which are located at 3 and 9 o'clock. The only other complication is a date window at 6 o'clock.
We really liked the tachymeter ring, which is located on the outside the index instead of on a bezel. The index itself is straightforward, with fine hashes and combination silver-and-lume applied indexes to indicate the five-minute marks and a double hash at 12. The broadsword-shaped hands have lume stripes down the center, while the second hand is narrow, black, and unobtrusive.
The Intra-Matic 68 is powered by an H-31 chronograph-grade movement. It has a 60-hour power reserve, which should be more than enough for most purposes.