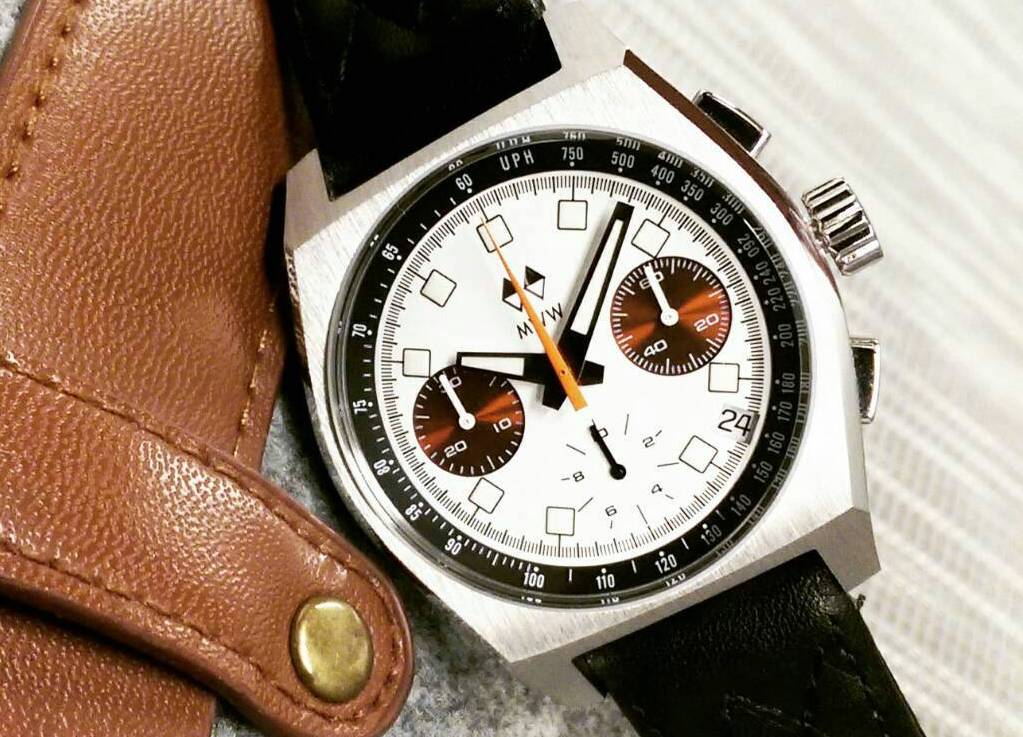 We all know the market is loaded with the behemoths of watchmaking but we should not neglect the quality that is coming from the newer, smaller brands out there. Due to their small size they are able to be a lot more rigid and provide some really interesting timepieces. The list below briefly discusses some of the stand out microbrands I have come across over the last while.
The LIV watches design and purpose are driven by adventure and living life to its extreme. They have a direct to customer approach which allows them the flexibility and affordability to keep their watch prices realistic. LIV jumped straight into it by launching
their GX1
and getting it funded in 11 hours. Don't underestimate the relatively small size of their operation, LIV still has all the makings of a top notch Swiss watchmaker. Their timepieces have such distinct characteristics and will definitely stand out in your collection. The Rebel watch is still the most crowdfunded Swiss watch brand to date and is one of their signature pieces. They make good use of bright, eye-catching colours in all of their pieces and they definitely have the appearance of being able to withstand a bit of tough love. The fact that LIV is a microbrand allows them to truly connect with their customers and continue to offer them what they are looking for in watches instead of telling them. The LIV team have come back with some even more adventurous designs that include some divers which you can have a look at on their Kickstarter page. Their movement is Swiss made all the way and they import only the best quality straps from Italy and France. Their bracelets and casings are all stainless steel and they are on their way to establishing themselves as one of the go to microbrands. If you are an adventurous person by nature and you are looking for a piece that will look classy and still be able to keep up with your outdoor exploits this is a brand you should follow. They have a discount offering on Kickstarter and also have a 90 day return policy.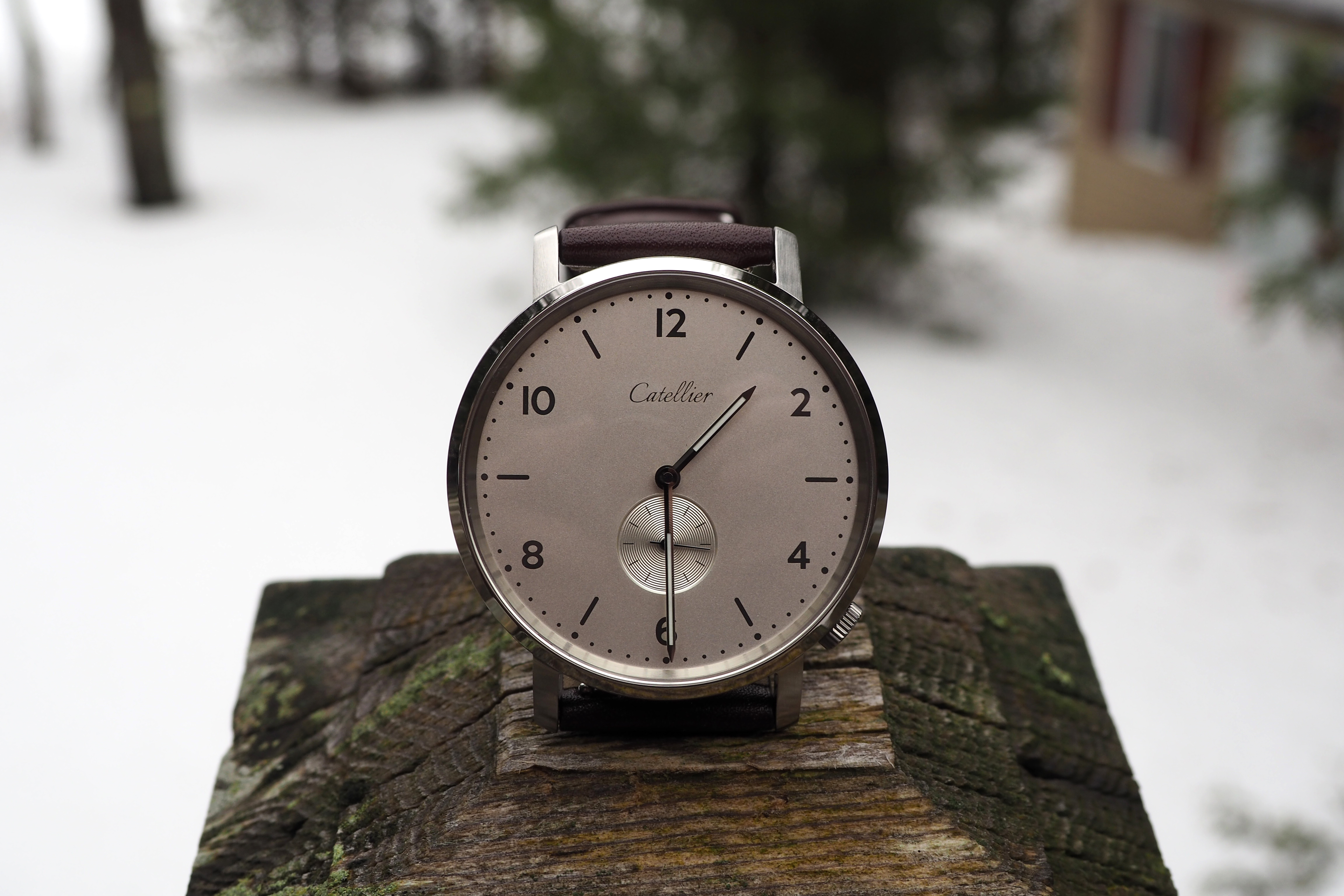 Eoniq watches are based around a dress watch or fashionably casual style timepiece. They were a hit on the Indiegogo funding page far surpassing their target and clearly showing that people are excited about the structure of their design process. Their unique offering is that their customers are able to be involved in the design process of the watch, you can have a look here at our custom designed Eoniq Alster. I am not necessarily captured by the appearance of their pieces but it is definitely worth it, at least once, to get a piece that reflects your taste and to be involved in the design selection process. Their watches are all hand-assembled and you can even finish the piece off with your name signed in a manner of your own choosing. The customisations are almost endless and go as far as engraving some of the parts that you can see through the exhibition caseback. You would expect with a custom process that some quality would be sacrificed because of the difficulty in managing such wide variety. I must say that Eoniq manage to keep their quality in line with your better known watchmakers while still facilitating such an exciting process. Eoniq features a range of reliable Miyota movements that you can choose from depending on your design choice and base watch model. The Eoniq microbrand is most likely here to stay and I can see them making some shifts to different watch styles in the future which is very exciting for me. They are a friendly and dynamic group of people who leave an open invite on the table to visit them and it is worth noting that they also offer you a free drink when visiting.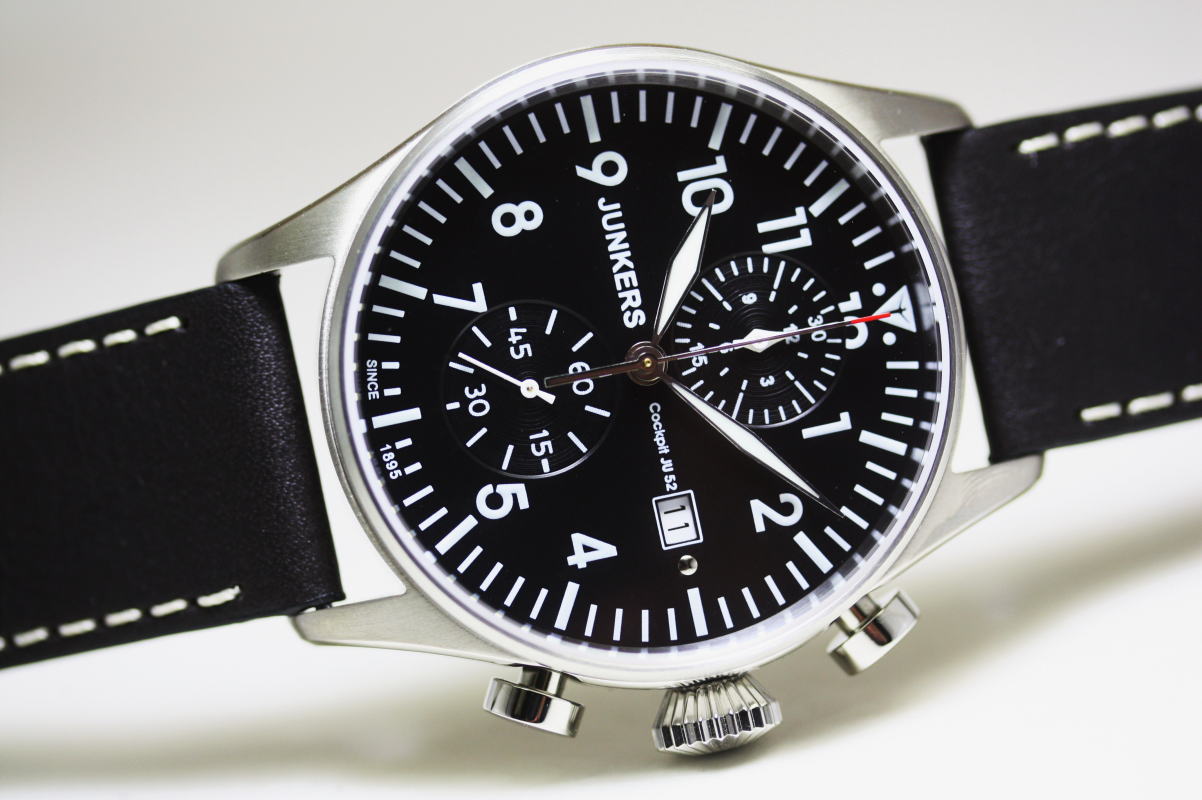 Junkers watches have been around for a few decades and were inspired by its namesake, German aircraft design engineer, Hugo Junkers. Aviation plays a big role in the influence of many watchmakers design choice and Junkers have very clearly followed a similar style. It is an odd choice for me because of the market being fairly stacked but they hold their own as a microbrand very impressively. For a small company the Junkers watchmakers have an incredibly wide offering and you will almost certainly find something that appeals to you. German craftsmanship is on full display with the range of styles they offer, of which range from the German Bauhaus minimalist style to your pure pilot chronograph watches of old. In terms of price they cater from mid-tier all the way to touching on luxury pricing. You will find reliable movement in each of these pieces including both automatic, hand-wind and quartz movements. You can expect to find a sapphire crystal and stainless steel components with any of the timepieces which is the mark of high quality pieces that will keep their quality through the years. Junkers is so confident in the quality of their pieces that they offer a 30 day money back guarantee if you are not please with your timepiece. There are also a variety of watches on offer for both ladies and gents which is again another impressive mark for a microbrand, even such a well-established one.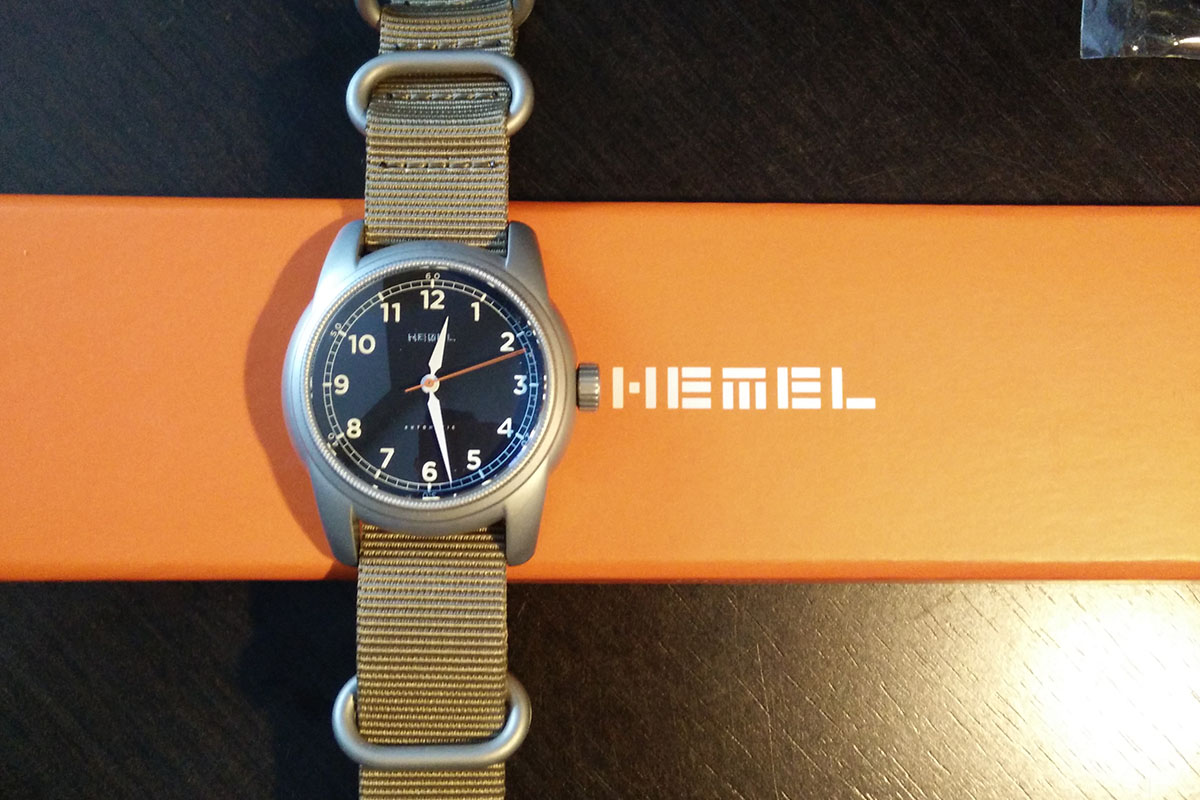 Hemel are clearly a microbrand that want to take the market by storm. Their military inspired watches have a clear customer base that is most likely to find value in their craftsmanship which makes it possible for Hemel to be dynamic in a difficult market. Their timepieces are based on actual pieces from the years gone by which is a dream for collectors that enjoy the style but would like something with a modern edge. The watchmakers and designers at Hemel draw on themes from all walks of armed forces with the divers being their latest addition. These pieces all feature high end sapphire crystal and they all have the signature Hemel splash of orange somewhere on the timepiece. One thing you will immediately experience with the Hemel watches is the feeling of timeless quality. Every aspect of these pieces feel like they are made to last for generations due to their sturdy design. If you are not too big on the rugged look and feel don't be discouraged to soon as there are some pieces, like the Track watch range, that are classically refined and may bring you joy with a simple strap change. Their timepieces are stated as being designed for the modern gentleman, which I think comes down to the general size of the cases, but I wouldn't rule out the ladies out there looking for something different finding joy in the smaller models. I don't necessarily think that Hemel will be the first choice of microbrand on this list for many readers but those that are attracted by their design style will probably become lifelong customers.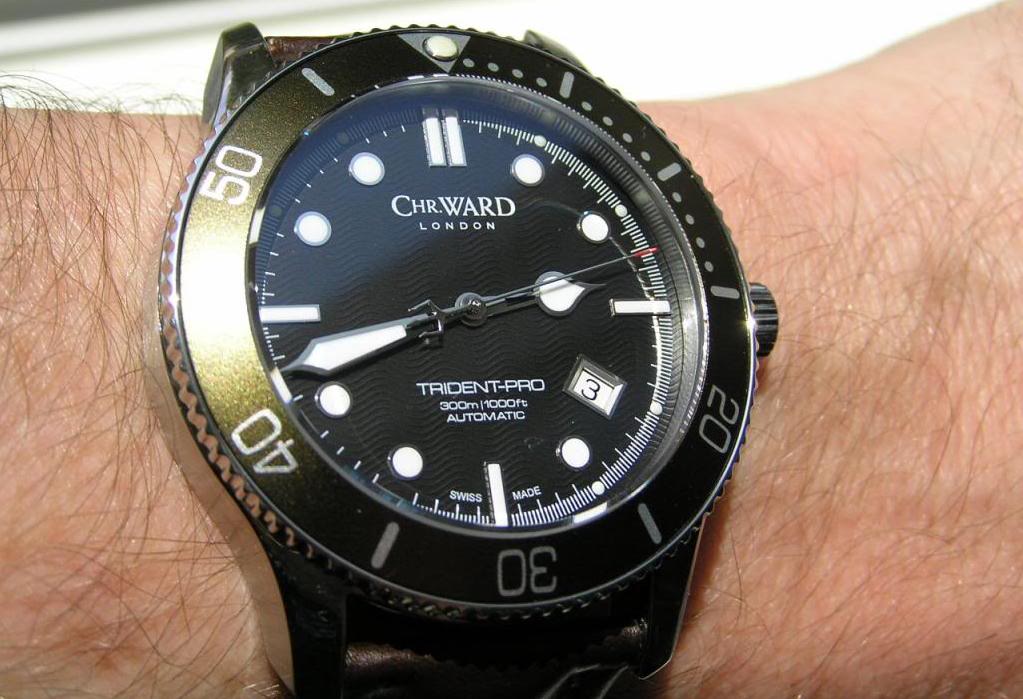 It seems almost unfair to mention Christopher Ward on this list with the other microbrands after their fabled journey into becoming one of the most well-known watchmakers amongst watch collectors in the world but they certainly need to be here. The brand was started by some friends that were looking to make an exciting shift but were going to be sure that they didn't enter the industry blind. They learnt that it is not impossible to put the highest quality timepiece in the hands of the public at truly reasonable price, so much so that when they first launched nobody believed them about the quality they claimed. The Christopher Ward timepieces feature the best of Swiss movement kicking off with the ETA 2824-2 in their original piece. After this humble start there seems to be no stopping these watchmakers who have now started partnering with industry leaders to make sure their quality stays constant and the fact that they have no large expenses means they can offer you their timepieces at a fraction of what the other luxury brands can. It is important to make mention of the superb design. There is nothing about the timepieces that you will find in this collection that hints at a lack of attention to detail or a trading of luxury for affordability. The Christopher Ward designs never fail to demand your attention and the closer you examine them the greater your appreciation becomes for the graceful finishes. Their 60/60 guarantee is one of the best you will find and is a clear statement about the quality they offer.
Final Thoughts
Microbrands are a must for the watch industry as a whole. Due to their flexibility and low running costs they are able to keep the titans of industry honest and still provide us with fair prices. There is also no monopoly on design and allowing smaller players to feature harnesses the creativity that is out there in the world. If you can find a microband to support I would highly recommend it at least for one of your pieces.