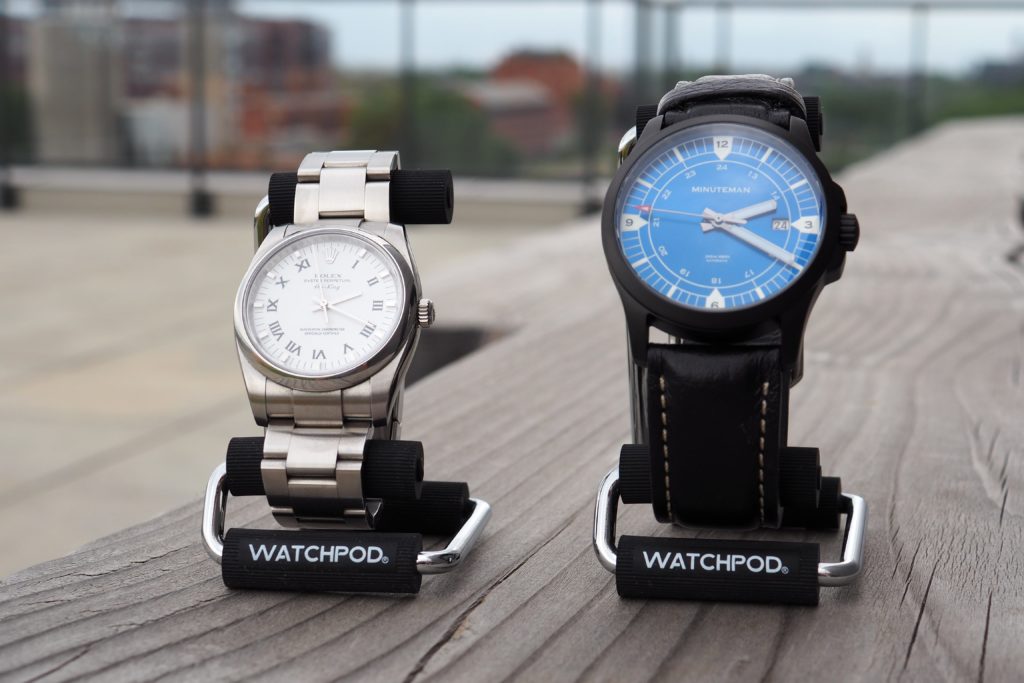 Most of the time we wear our watches on our wrist, sometimes we need to remove them for travel purposes or for sleeping. Then, there are those times when we want to display our watches for various purposes, whether it's for display at home, in a shop, or for photography purposes.
WATCHPOD® comes to you with a solution, they have announced the launch of their single watch display stand which will be available for purchase on their official website as well as Amazon USA, UK, and CA starting Sept 1, 2019.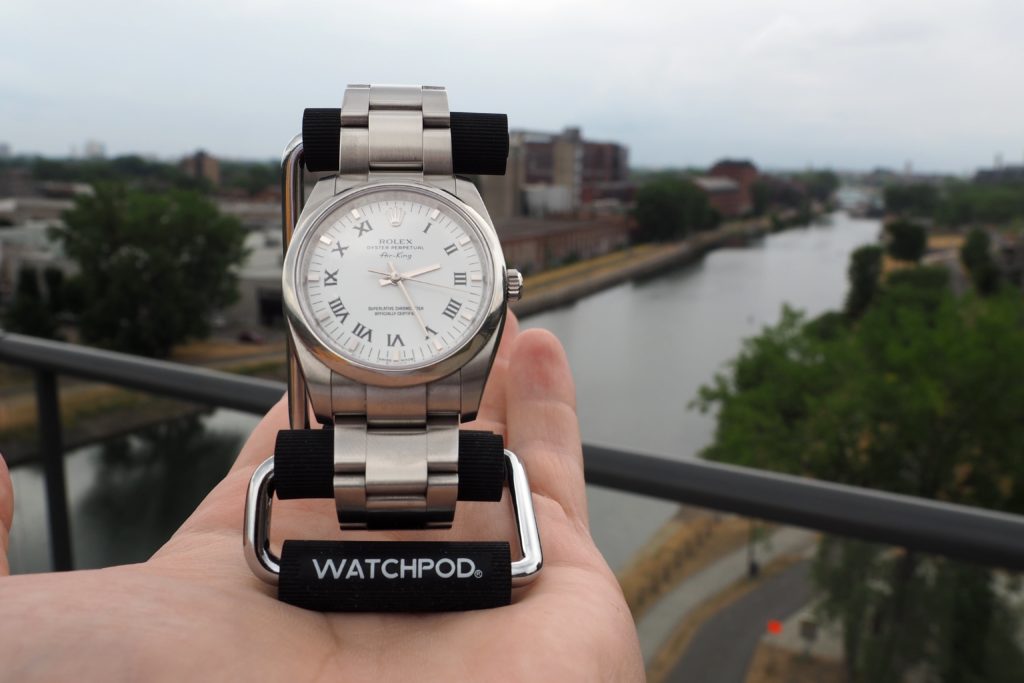 Recently, WATCHPOD stumbled across an inspiration – the recent discontinuation of the coveted CP watch holder. Their demise was untimely, but luckily, WATCHPOD took the reins to continue the legacy and even add in some improvements.
What is the purpose of a watch display stand when you can easily put your timepiece in a drawer?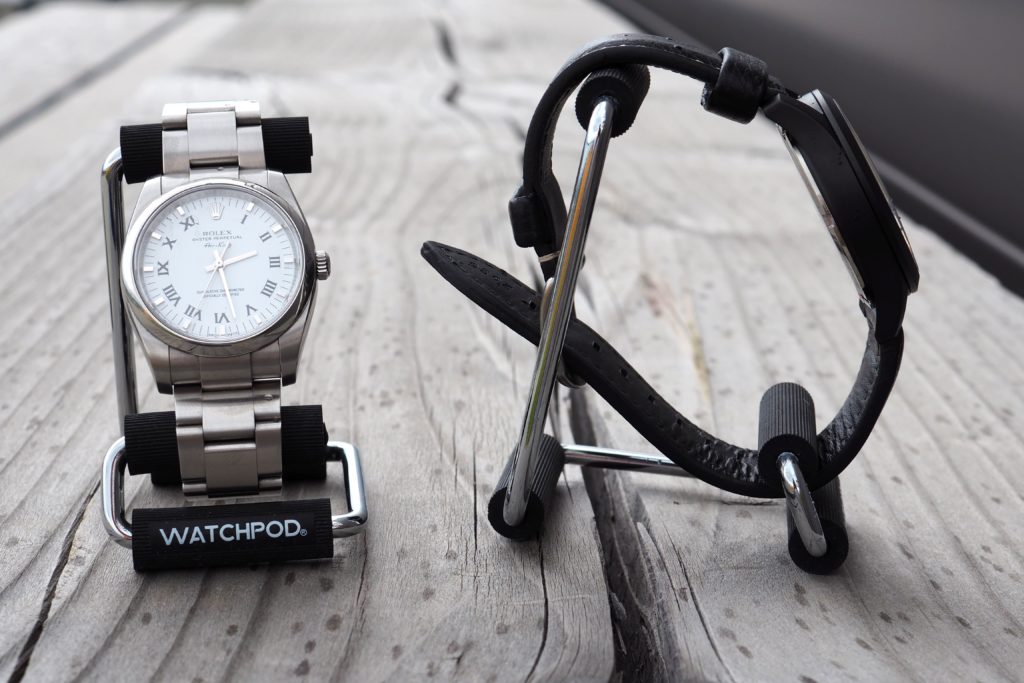 Simply put, a display stand holder provides a safe place for your watch while it is not being used or when you just want to display it as part of a home collection. It could also be both. That is why you will see many collectors using these stands. Besides, a drawer can only hold so much. It is a comforting feeling knowing that you have other stylish options for displaying your watch.
Why WATCHPOD?
WATCHPOD has a good reputation and a high standing in the watch community with their products that have been tested to be of high quality. They showed the public this fact when they first released the donut shaped single watch travel case. It was successful enough that they even added more to this line with the double and triple case. That is why you are assured that the WATCHPOD brand will come through with a good looking quality product.
WATCHPOD Display Stand Features
High-Quality Polished Stainless Steel
One look at their single watch holder display stand and you can tell this is a product that will last. The material used in the construction is solid stainless steel. This is a metal known to prevent rust from forming and also gives off a beautiful sheen like most SS watch cases.
WATCHPOD is dedicated to a minimalist design which is what most contemporary designers lean towards, regardless if it's interior design or manufacturing. The minimalist design will make your timepieces stand out even more if you are a collector, which is basically what you would like to happen.
Moreover, this also helps in making WATCHPOD focus on the functionality of the design, rather than just appeal to those who are looking into aesthetics. Followers of the watch niche are highly technical, and they know that it will only benefit them if they acquire technically sound products.
There was a company before that produced nearly an identical product, but they shut down because the manufacturer of the cushioning material used for their design no longer existed. It was good, but WATCHPOD has integrated some improvements with a softer silicone, which is safe for the watch, and has an even tighter grip on the watch as well as the placement surface minimizing any chances of slippage.
We say a selection, but there is really just two. Although, a small one and a large option are all the sizes you need. Both sizes are able to accommodate watches with metal bracelets as well as leather and material bands.
The WATCHPOD display stand's minimalist design is not only limited to the night table or at home display mantle. Vendors also use them, and they get their money's worth simply with its durability, because they do not have to buy another one over and over again.
Of course, having said what it does for collectors and vendors, the same can be true for those who are social media influencers or watch blog owners. We tested these products and they are extremely practical for watch photography. Because the WATCHPOD display stand is so minimalist in design whatever watch you put on it stands out effortlessly in photos.
High-grade material is one thing, but quality control is also important. That is why WATCHPOD made sure that every single watch holder that comes out of their warehouses have gone through their rigid hands-on quality checks in the USA, UK, and Canada.
We forgot to mention that being minimalist in their design is not the only focus of WATCHPOD. They also want to re-enforce the concept of portability, which is also at the heart of their designs. That means this watch holder display stand, just like their single watch travel case, can be brought anywhere, at any time. In fact, it sits perfectly at the center of your palm and can be packed away easily in luggage.
If that is not portability at its finest, then, we do not know what is. WATCHPOD's only focus is to gain mere notoriety in the watch community for their high-quality products. They did it with the single watch travel case, and they did it again with the single watch display holder. If that does not get you excited with what else is to come from WATCHPOD, we do not know what will.