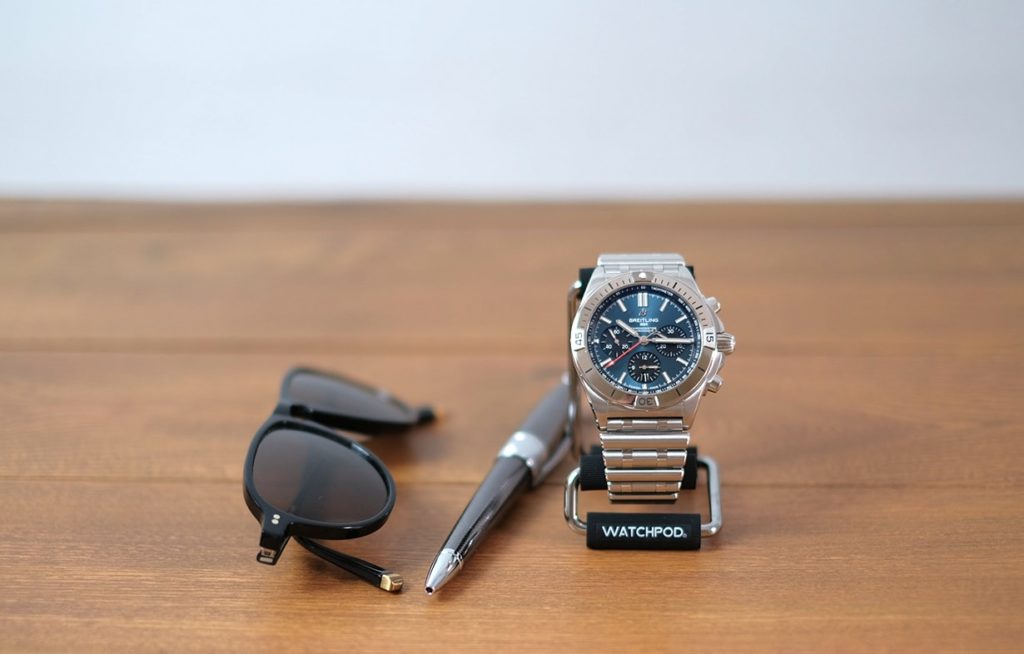 Breitling just released a brand new Chronomat B01 42 model, available in a variety of dial colors and precious metal mixes. The one I have here today is the stainless steel option with blue dial.
I've been meaning to get my hands on this model since the first day it launched. There's been lots of commotion on social media about this new release, with some people saying "it's a breath of fresh air from Breitling", and "It's the best looking Breitling in their entire collection", and I agree with this.
Breitling seems to have left out some of their usual DNA from this model, almost as though they've taken a step back to examine competition to create something classic but contemporary, with a lighter touch of Breitling DNA intertwined. The watch has been completely toned down aesthetically, giving off a modern well rounded appearance.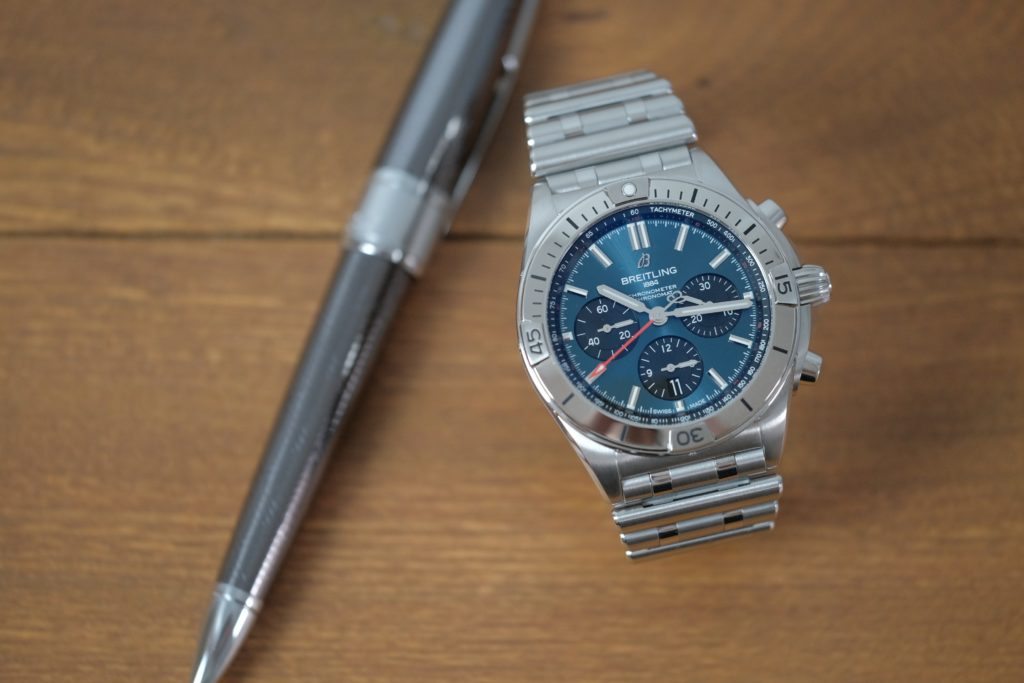 This new release is a re-issue of the Chronomat from 40 years ago to celebrate Breitlings' centenary, and when comparing both the new and old watches you can see how they've adjusted the styling, in a good way.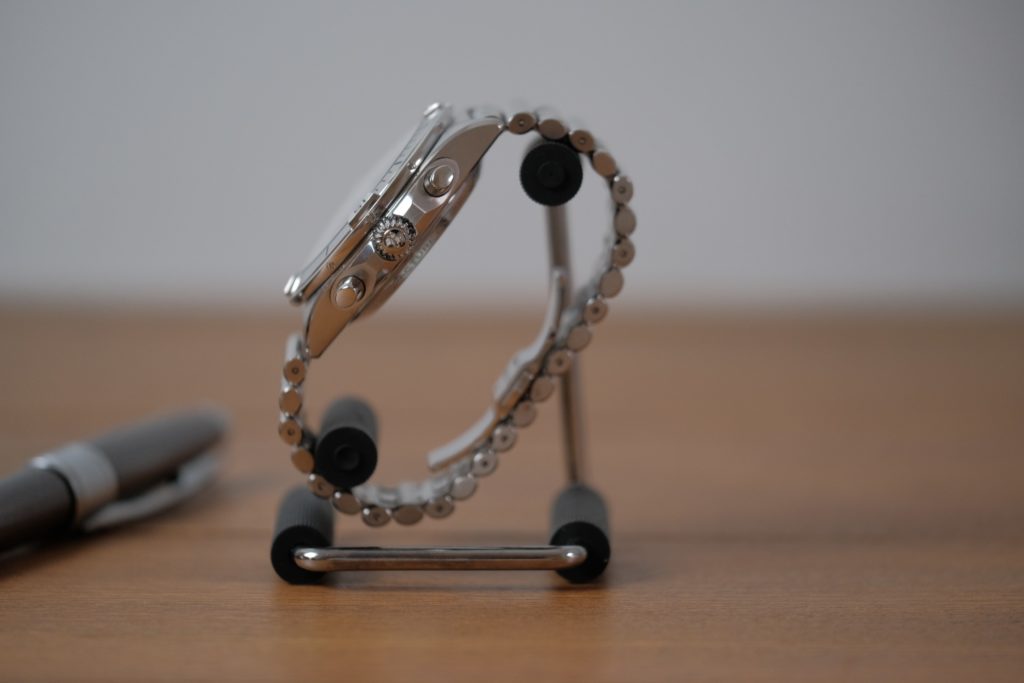 The lack of signature beading on the bezel, the simplification of the dial, and the shortening of the lugs are just a few of the standout changes that are allowing the new Chronomat to become a different watch, and a potential future classic.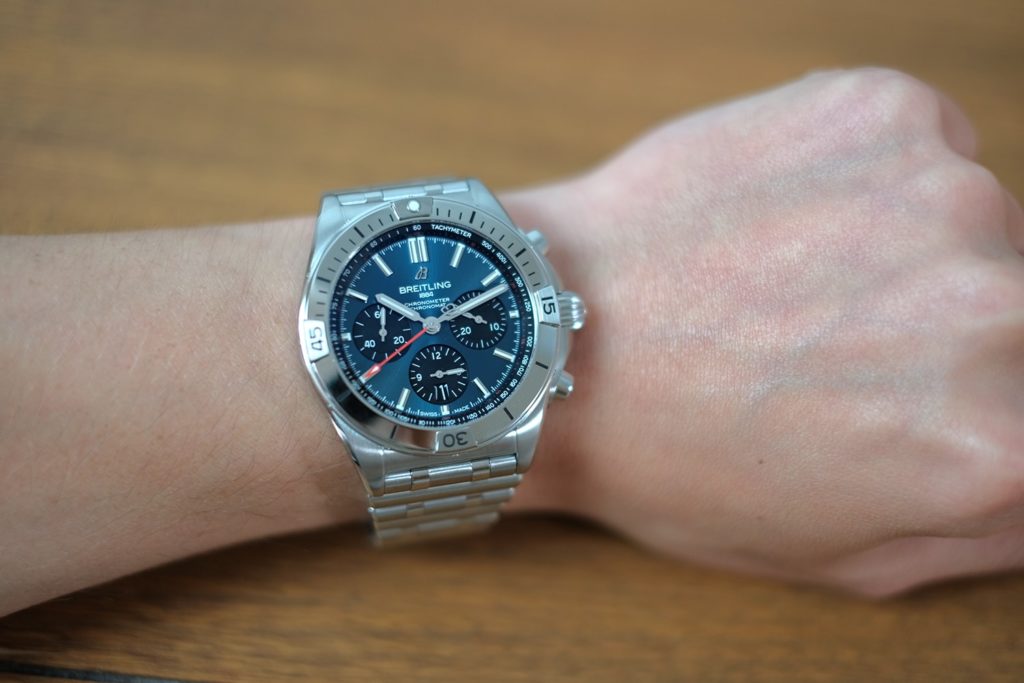 The new chronomat definitely wears large on my 6.5 inch wrist, it comes in at 42mm, but wears more like a 44 on me. It's a fairly chunky and heavy watch that took some time to get used to, although one cannot deny the insane amount of engineering that's gone into this piece.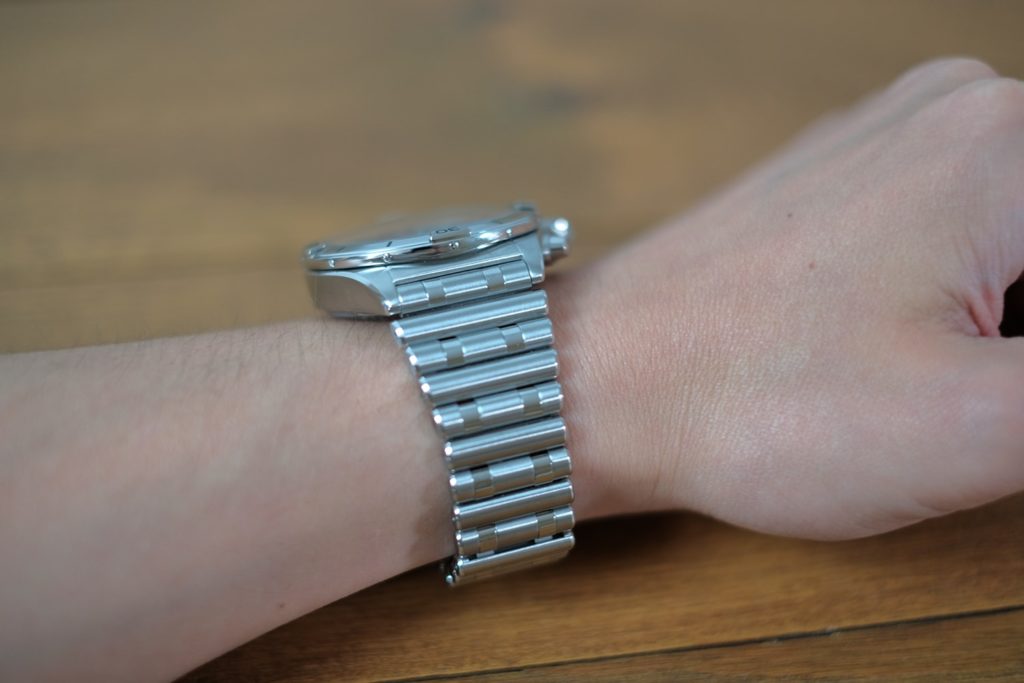 Its also fairly thick at 15.10mm, not the most ideal choice if you're exepcting your watch to slip easily under the cuff. On the other hand, the presence is excellent, and it makes for a great conversation starter with any watch enthusiast that notices it.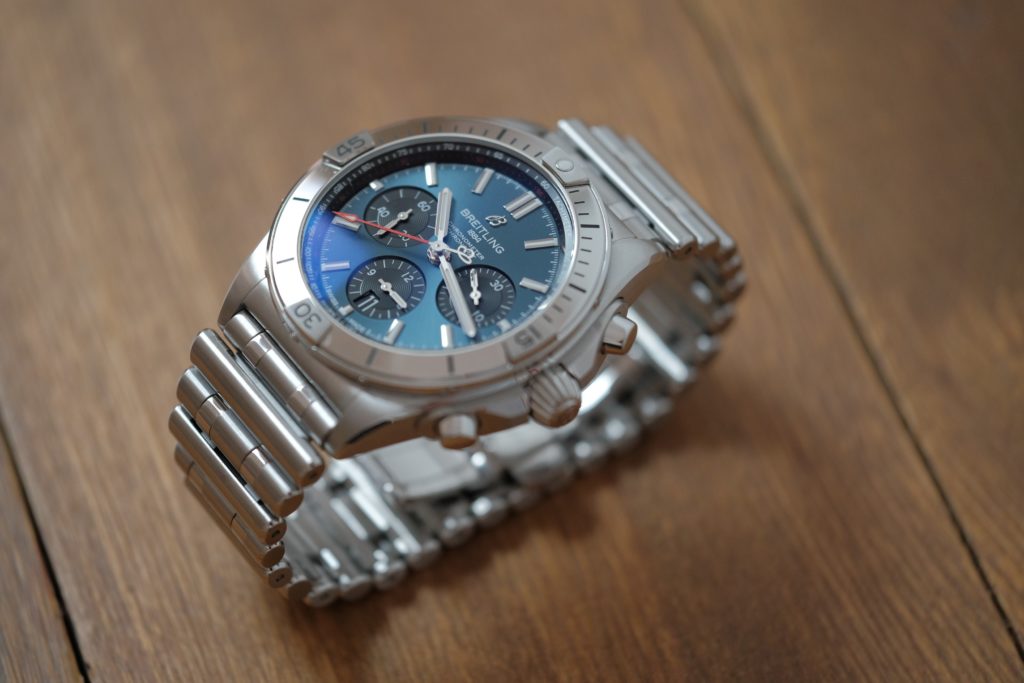 The sunburst blue dial is absolutely stunning, it seems to shift from a deep navy blue all the way through the spectrum to a light turquoise Adriatic sea blue depending on angle and light conditions. Breitling absolutely nailed the dial on this Chronograph, it might just be the best feature of the watch. It's extremely legible and uncluttered without feeling too roomy, while at the same time emitting a luxurious warmth.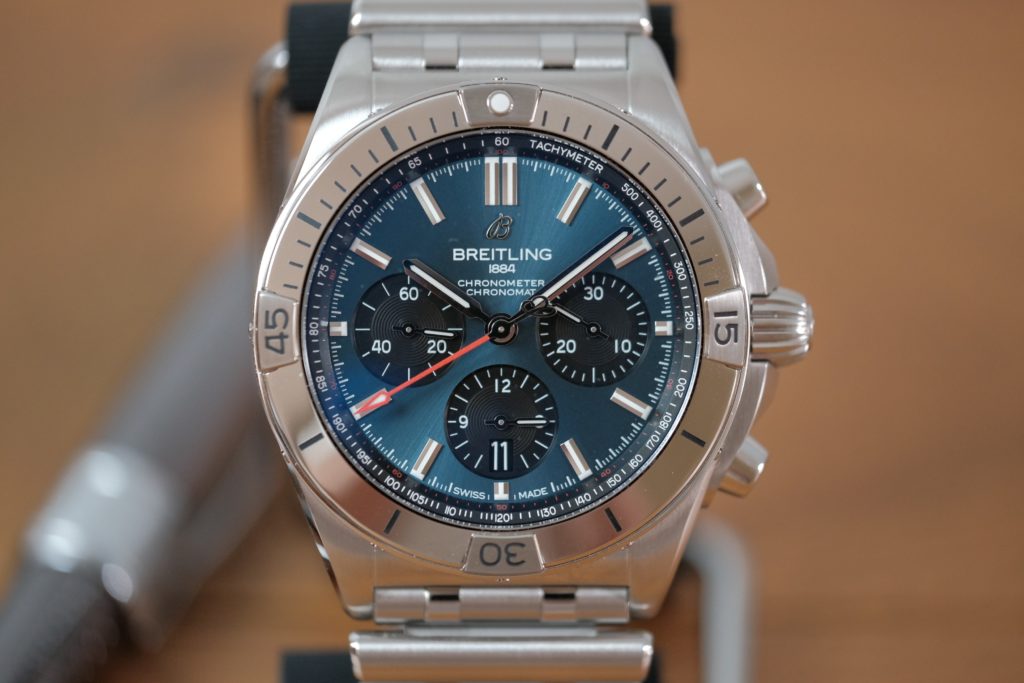 The bracelet is another big highlight, it's a rather uncommon "Rouleaux bracelet", AKA a "Bullet Bracelet", it's extremely comfortable because of the large number of moving links that contour and mold around the wrist, and it also looks pretty unique. It has a double clasp closure that feels quite secure, with a compression quick release for simple removal.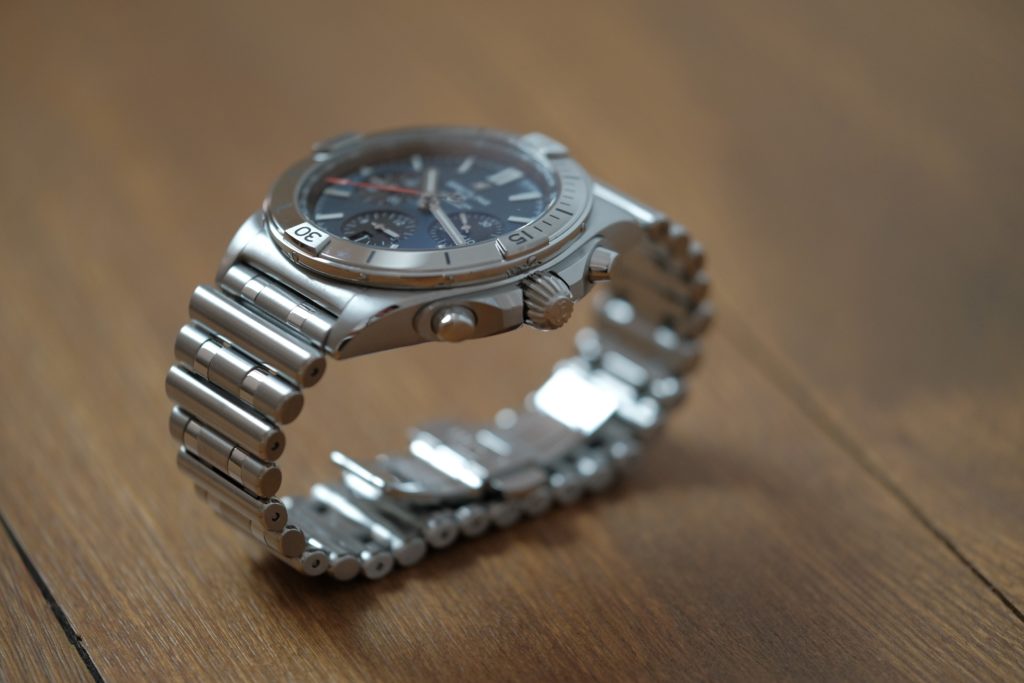 The chronomat is powered by an in-house caliber Breitling 01 movement, it's self winding with 47 jewels, this beast of a movement can be viewed from the back via the exhibition window.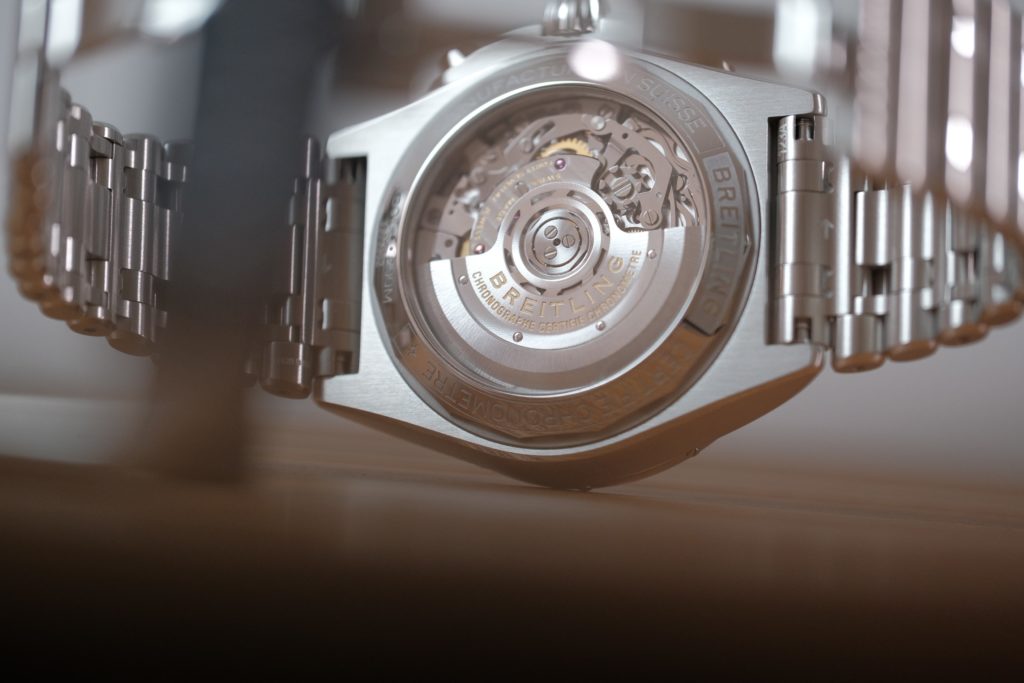 The functionality of this watch is very smooth, with audible clicks when starting, stopping, and resetting the chronograph function. The chronograph hand glides effortlessly while the sub-dials keep track of the count. The hand, being in bright red is also easily distinguishable and allows for easy tracking.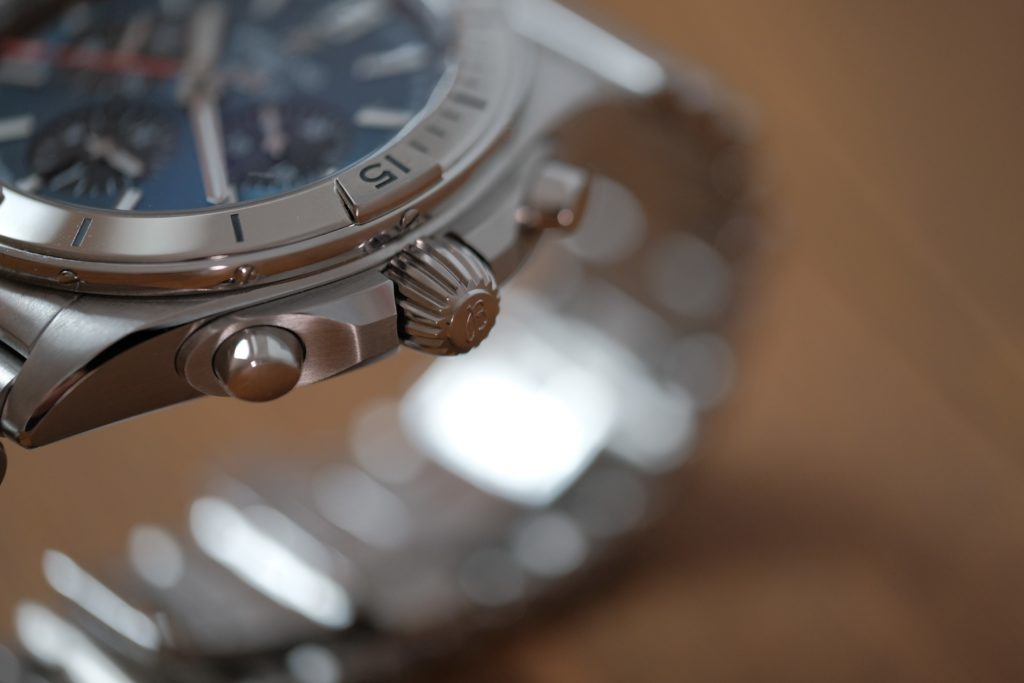 This is a grail watch for most, and must have for Breitling collectors, and even pilots looking for a reliable and functional watch. To learn more about the Chronomat B01 42 and to view the entire Breitling collection visit their official website here.