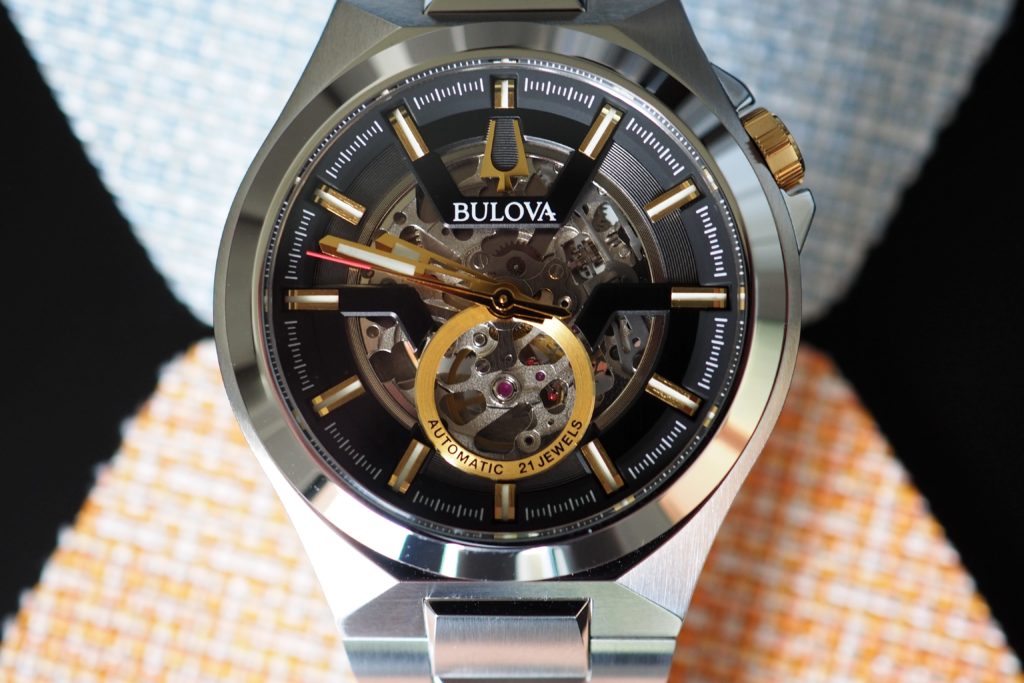 Being a firm fan favourite, Bulova has ventured into more adventurous watch styles in more recent times, keeping up-to-date with the latest trends. However, as the saying goes, "If it's not broke, don't try to fix it", and that's why we will be taking a look into a classic Bulova piece today, showing just why their simplistic, yet captivating designs keep people coming back.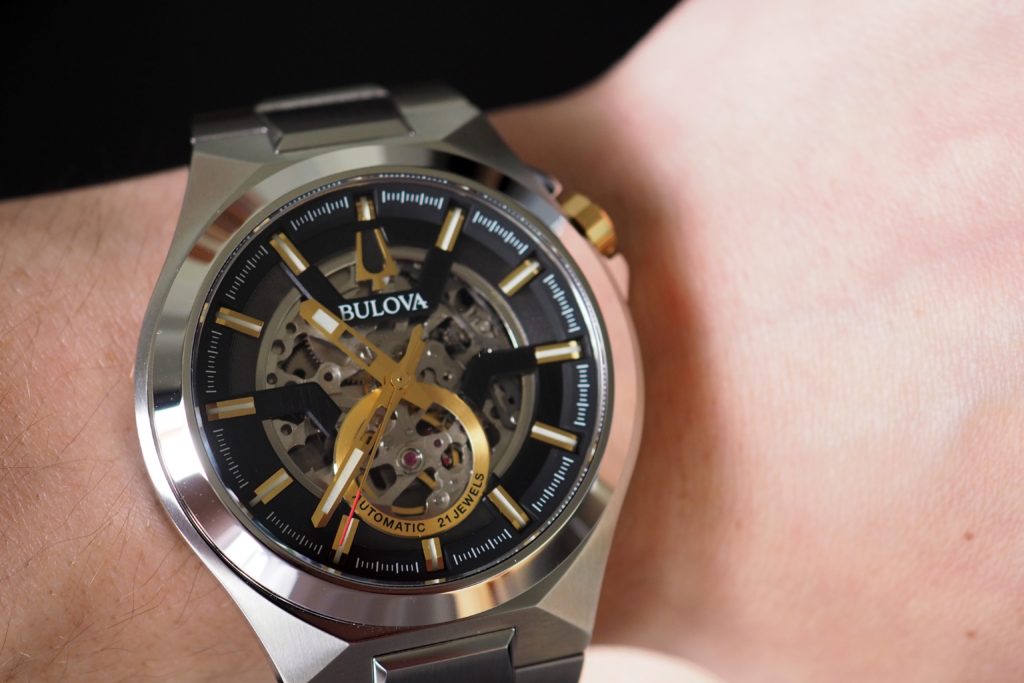 Starting in 1875 Bulova have maintained their approach to creating dynamic designs that pursue innovation and perfection. This is something that I have always enjoyed about Bulova watches, you just never know what you're going to get, or what surprises they have up their sleeves.
Design
One of the most important factors when buying a classic watch is the look and feel of it.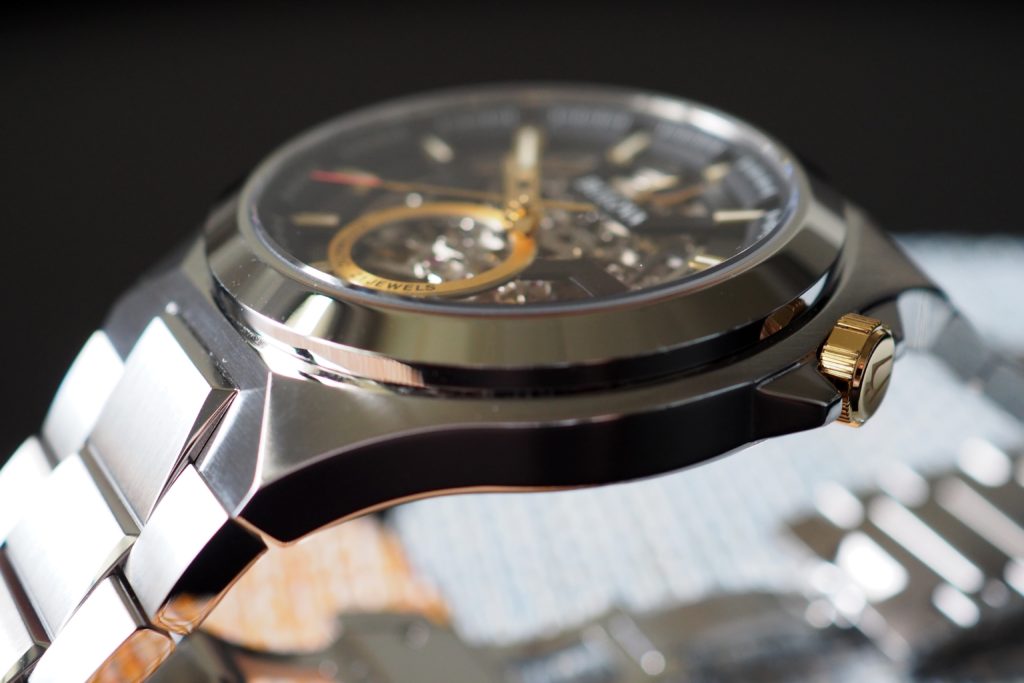 The Maquina 98A224 has more of a sporty look about it, unlike some of Bulova's other classical watches, which opt for a more minimalist approach. Not to say that's a problem.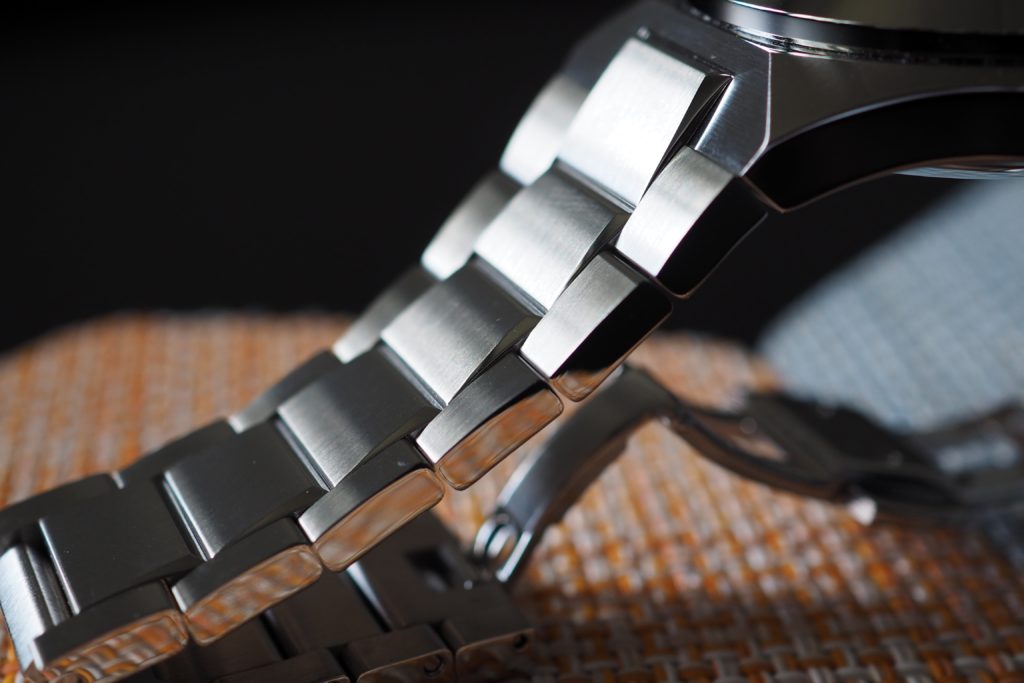 The stainless-steel case and links are traditional to this watch type and you may be thinking that you've seen similar designs before and you would be correct as Bulova have taken a rinse and repeat method, with the 96C127 and the 96C125 looking rather familiar. I don't see the issue with this however, although some may disagree, I feel inspiration is the key here.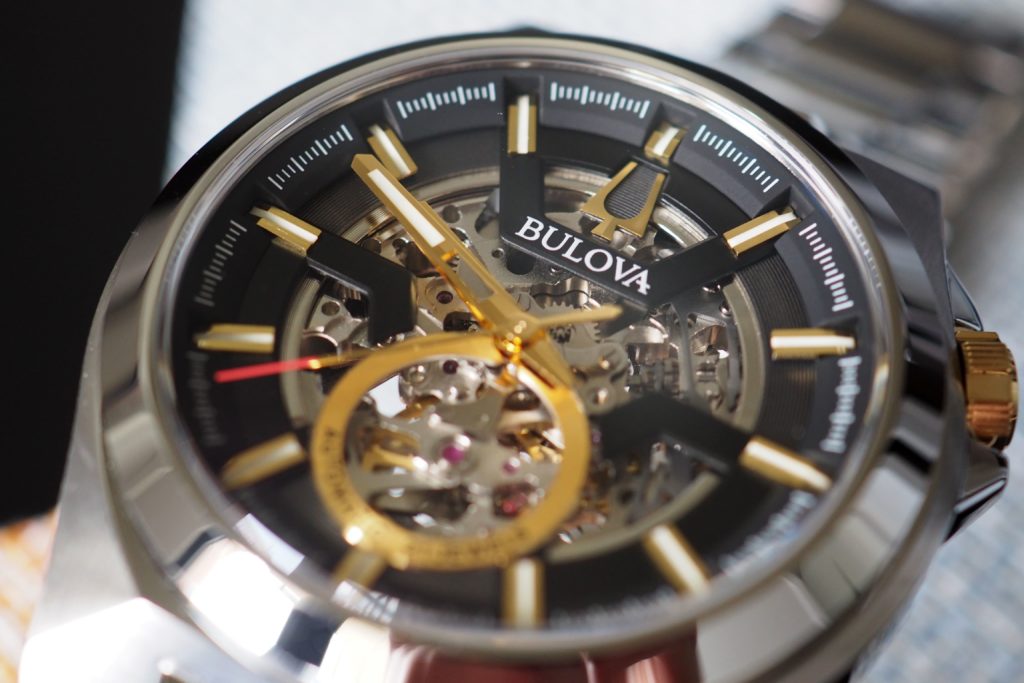 The 98A224 is built for reliability and functionality, two things that are vitally important in the watch business and something that Bulova is quite proud of, creating many a piece that breaks boundaries and exceeds the expectations of their customer base.
What's Inside
With a 46mm case, the 98A224 certainly packs a punch, bringing it into the range of being a chunkier sized watch. Ideal if you're looking for something to stand out and show off.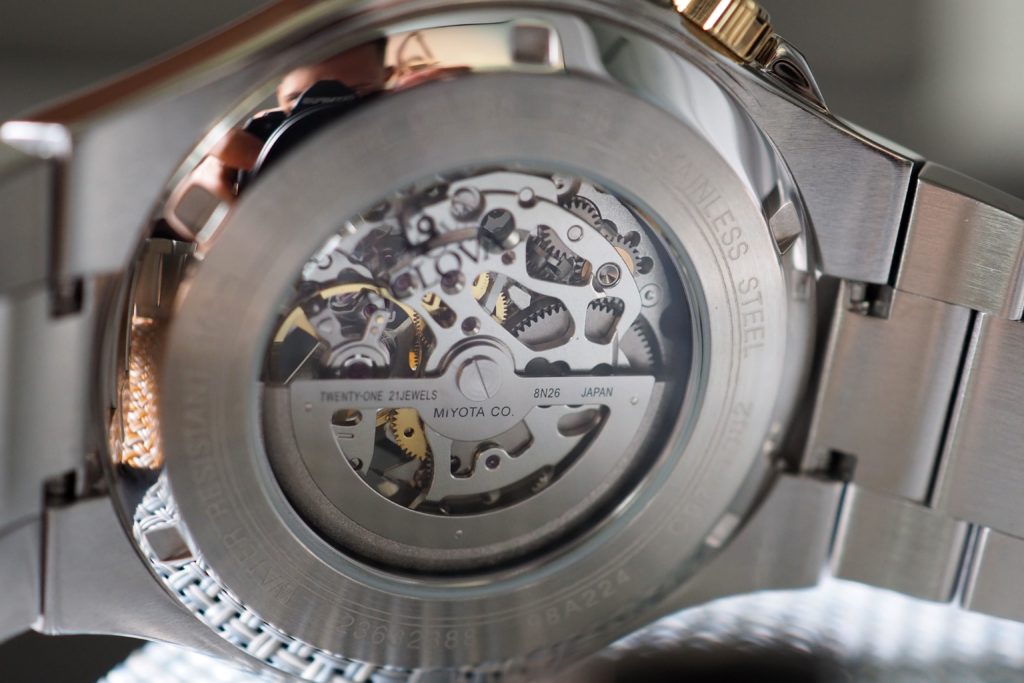 Eloquently hidden behind a superb sapphire glass framework is the rather complex looking 21 jewel Japanese Miyota movement. Although it does look rather fancy and technological, you'll be glad to know that it does the most essential job, and that's to tell the time reliably.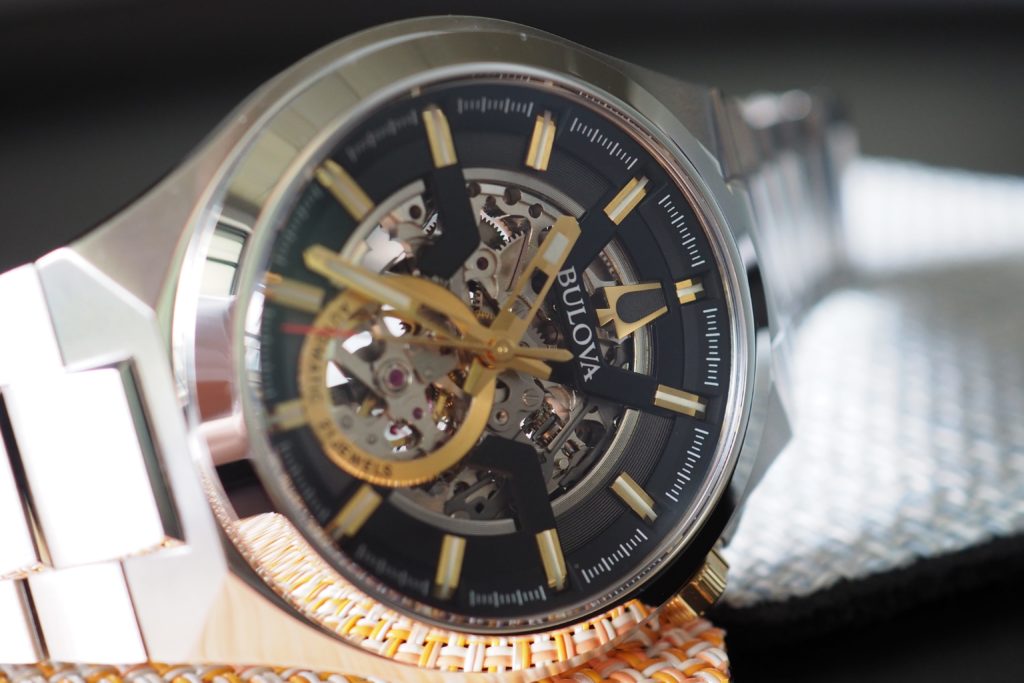 The solid black dial works well in contrast to the gold hands and hour markers. Adding in the circular design of the intricacies you get a well-developed sense of depth and a rather nice piece of work to look at in the same breath.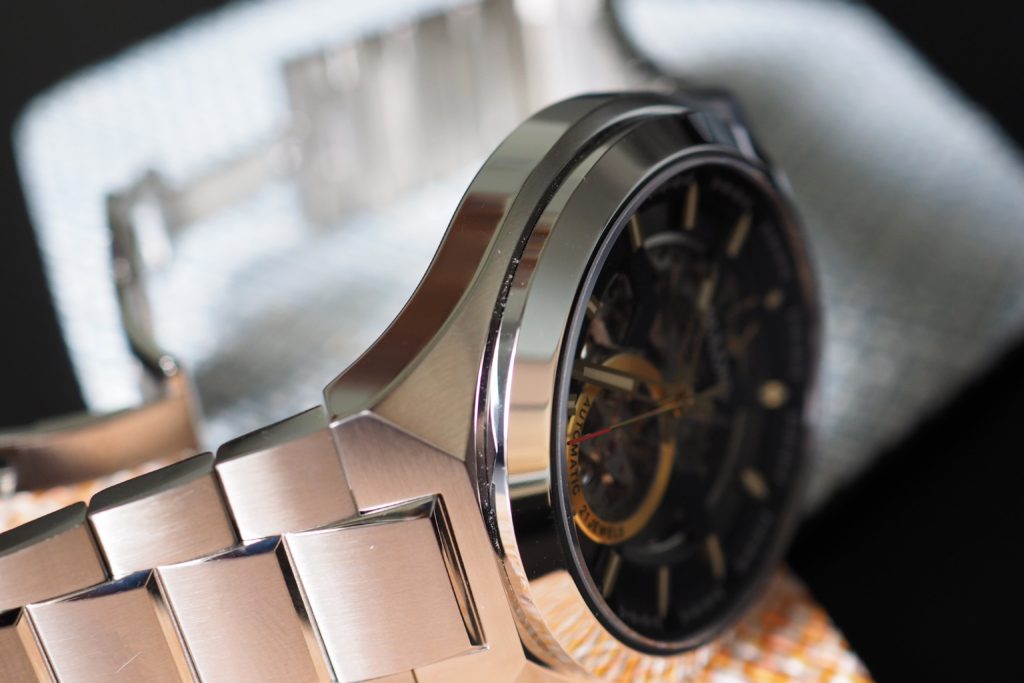 My only concern with this type of intricate design is the lack of clarity when distinguishing the time, with so much going on behind the scenes it's difficult to centre your focus and instead get a clash of different colours with the cogs and dials beneath. Some watches are easier to read than others, and this usually comes as a trade-off for intricate or fancy dials.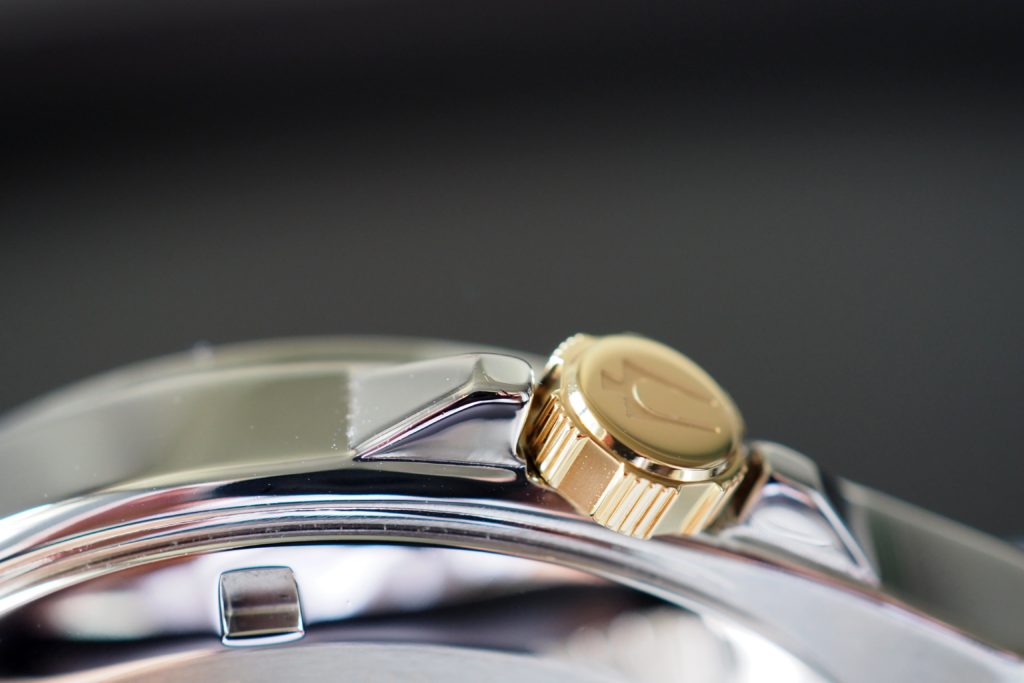 Apart from my own personal distastes, Bulova have made this classical watch an attractive, sporty piece, a unique selling point when it comes to their classically designed range.
Additional Features
As I've already mentioned, the Bulova 98A224 is quite a thick and heavy watch, but that doesn't take away from the look and feel of it. The chunky design will really make it stand out, a showpiece if you like.
The automatic inner workings can be seen through the watch, a neat little feature if you ask me. It's here that you can really start to appreciate the craftmanship that goes into watches like these, the cogs, wheels and screws draws you closer, and for me there's nothing better than being able to see that, it becomes more than just a watch at that point.
Alongside this, this watch features water resistance of up to 100 metres, a double fold-over clasp and a stylish matt finish.
Final Thoughts
The Bulova Maquina 98A224 brings alive the classical feel that Bulova are going for, whilst marketing itself towards the sportier of us. It boasts a thick, stylish look and ticks all the boxes when it comes to things that we all expect from a watch.
I've already mentioned it, but I'll mention it again, the open view of the inner workings of the watch is a game-changer for me, adding that little bit of excitement into what would be a rather normal looking watch. Turning the watch onto it's back reveals a similar looking glass panel where you can once again see the inner workings of the piece.
However, that's not to say that I don't like the look of the watch, in fact I do. Bulova always seem to pull off simplistic yet effective designs when it comes to their watches, and it's not the first watch where I have simply enjoyed just looking at it, which speaks volumes for itself.
Overall, it's a very wall made watch, with attention to detail being paid to the right areas.
The Bulova 98A224 is on par, if not cheaper than some of its rivals coming in at around $500, a fair price for a well-designed watch.