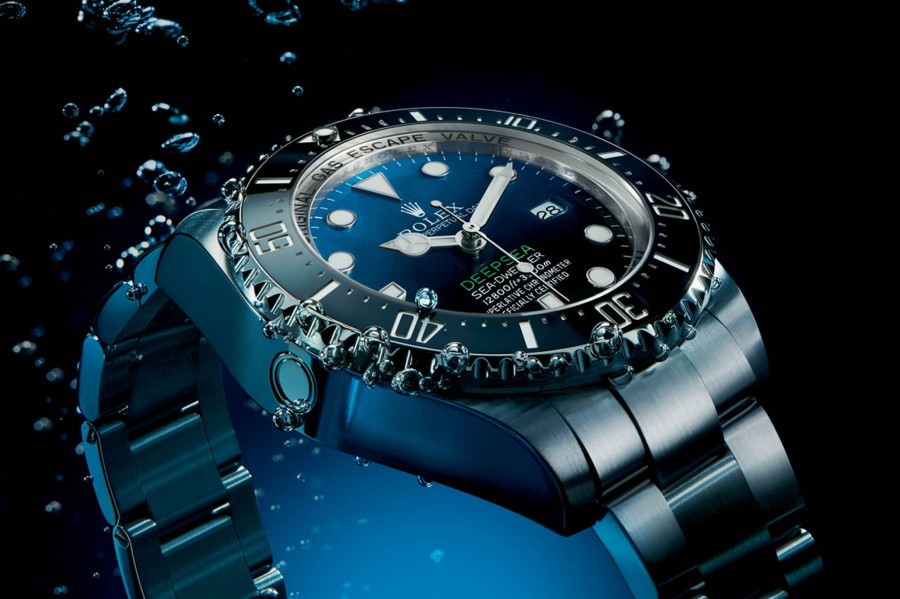 Water resistance is a welcome quirk to the modern wristwatch. Even the cheaper timepieces have them. The demand for those kinds of watches have been high, and for practical reasons, it is no wonder.
However, some people take the term too general, and disregard the fact that these are still mechanical devices which will decline overtime; abusing these kinds of watches until they break, which begs the question: Can water resistant watches be used for swimming?
Yes, you can use your dive watches to swim or shower. Of course, you must consider its water resistance rating. Although, it is more likely suitable. Diving watches normally have at least a water resistance rating of 20 ATM, which is equivalent to a depth of 200 m or 656 ft. Swimming watches on the other hand have a water resistance rating of at least 5 ATM, which withstands pressure at 50 m or 164 ft deep of water.
This is taking into consideration perfect conditions, in which these watches are made and rated. There are things need to be factored in, especially in the long-term.
Imperfect Conditions
Unlike the manufacture of these watches, once bought, they are exposed to imperfect conditions, which should always be at the back of your mind when using these watches, especially when water is involved.
Elements such as dust, salt water, and various oils, just to name a few, may affect a watch's performance overtime. In fact, time itself is a deterrent to the function of the watch from the moment it is used.
As time moves on, so will the deterioration of the watch continue, and the water resistance rating might not be as accurate as it once was.
Screw Down Crowns and Seals
These two are the main reason behind a timepiece's water resistance. Unfortunately, both are not resistant to time and external factors, especially the latter.
Seals play an important part in a watch's water resistance. Normally made from rubber or silicon, you can clearly see why it would not last a long time. This will disintegrate overtime, otherwise become hard and brittle. Aside from external factors mentioned above, your movement such as diving and swimming, as well as the water's pressure where you use your watch affects longevity of this piece, and thus should always be considered when taking the water resistance into account.
It is advised to have at least an annual check of these parts' effectiveness at least once a year if the level of abuse that your timepiece received within the time has been harsh. Otherwise, a biannual check up will suffice.
There are a lot of factors that a user should consider when using a diver's watch when swimming, none more important than the timepiece's wear and tear. Other than that, as mentioned above, yes, it is possible to use a diver's watch for swimming, as long as it is still fully able. If it can resist the pressure of a dive, it certainly will be able to resist the pressure from a swim.