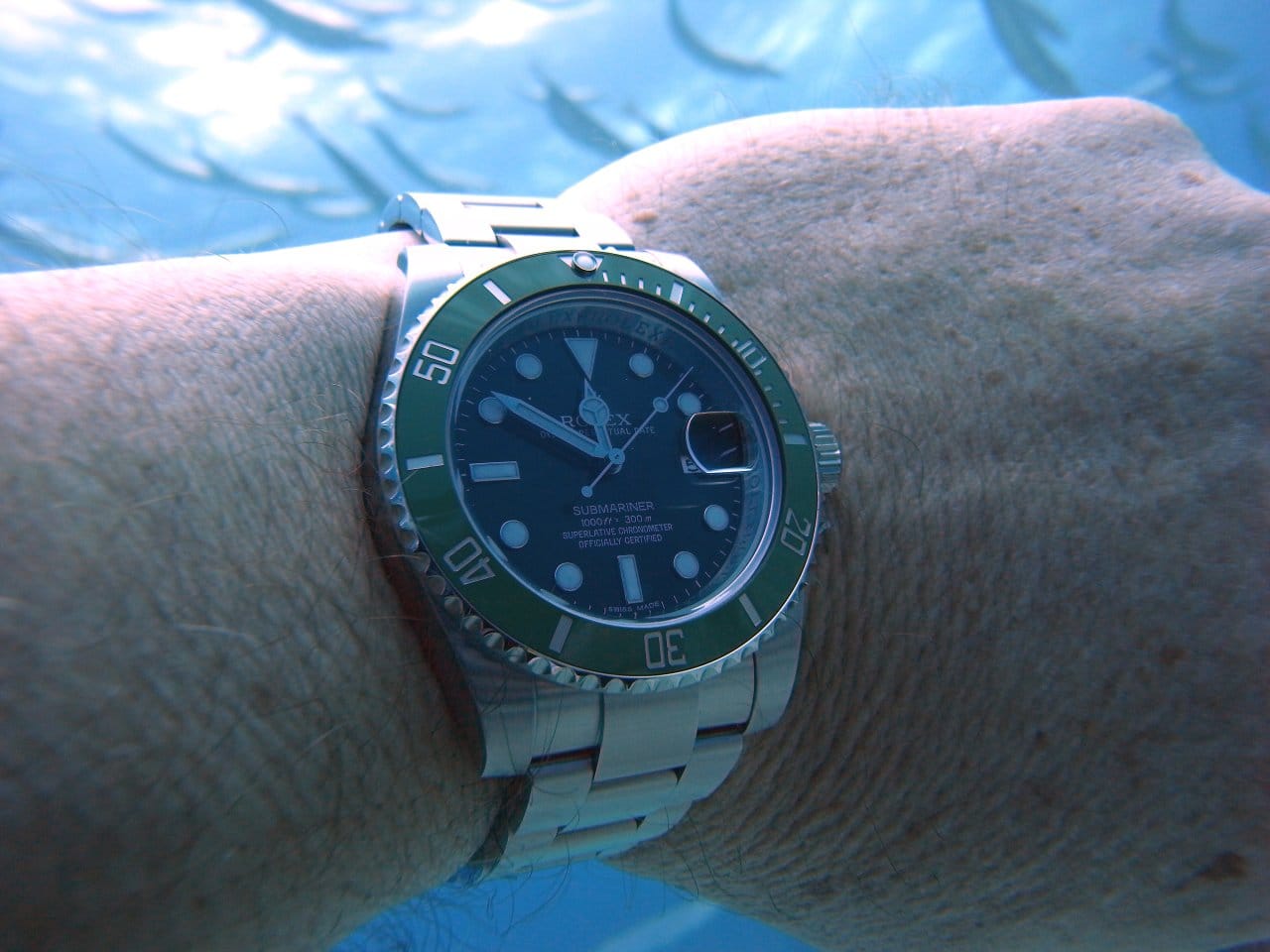 Maybe you are a lifetime supporter of Rolex and haven't worn any other brand, or you might have finally saved up and gotten yourself one of these luxury timepieces after years of saving and searching for the perfect one. Either way, you may be wondering if you can wear your watch in either the Jacuzzi, pool, sea or sauna. We understand that you love the way it looks on you and you've gotten comfortable wearing it everywhere, but is it safe to tale take your Rolex into these environments without damaging it?
Precautions & Risks
One thing that you need to consider before going underwater or into extreme heat with your Rolex, is do you have insurance?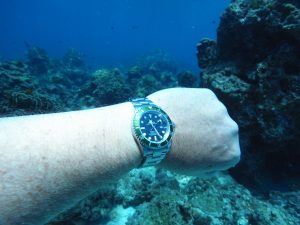 It's important to remember that accidents happen no matter what you're told and it's best to check that you're going to be covered no matter what happens. You can purchase insurance the moment you buy your watch, or add it in the same way you would with furniture or other expensive items in your home.
That being said, it is all right to wear your Rolex into the water with you, weather it's a chlorinated pool, hot tub or salty ocean. Your Swiss masterpiece is built like a tank, and the general rule of thumb is; whatever you can handle your Rolex can handle as well.
Even though they are built to withstand almost anything, there are some things that may take its toll over a long period of time.
One aspect you may want to consider if you spend a lot of time in the water is how much sand or grit your watch will be exposed to. On some models, the bracelet links or rotating bezel may be negatively affected by grit, so if you are constantly exposing your watch to these, it's important to thoroughly wash the watch afterwards.
Keeping your winding crown fully closed is one of the most important factors for not harming your timepiece. If you've checked this, then you can go ahead and wear it in the shower or pool without worrying. Shampoo or body wash will not harm your watch in any way, so go ahead and lather up!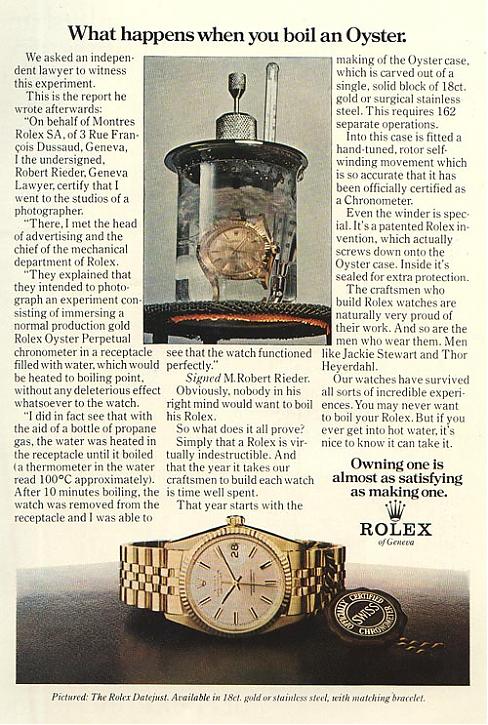 Testing The Limits
Okay, so a quick shower is okay, but what about diving in the ocean? If you are an avid diver it's important to do a bit more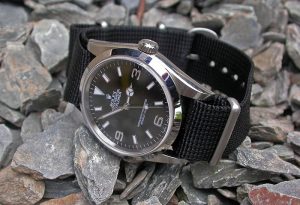 research on the specific Rolex model you own and what it is capable of withstanding. A general rule to follow for those considering a one-time dive or adventure is that anything up to 100m of static water pressure is all right. For anything deeper than 100m, make sure you check the specifications for your specific model of Rolex.
You'll be happy to learn that the Rolex dive watches undergo immense testing before being shipped out to your local authorized dealer. They are tested in diving tanks and they ensure that after a deep dive or extended period of time spent in the water, no condensation forms under the face. They test their watches in water up to 12,000m deep.
So that answers our question about depth, but what about that brand new hot tub or sauna you finally purchased? Unfortunately, the guidelines here are not as clear-cut. However, it is not recommended to wear your Rolex in the Jacuzzi frequently or for extended periods of time. Even though the water is not deep, the threat comes from the possibility that a gasket may lose its shape from the heat. Although for this to happen the heat would have to be quite extreme. You should avoid going into highly chlorinated water with a solid gold Rolex, as chlorine is known to eat away at the alloy mixed in with the gold.
Cleaning your Rolex
If you are exposing your Rolex to shampoo, salt water, chlorine or any other chemicals, it is important to clean it properly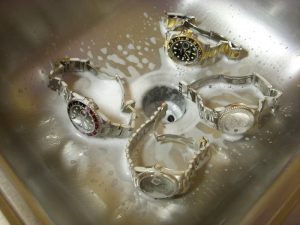 afterwards. Cleaning your watch is simple; in a small box mix together lukewarm water and ammonia free soap. After these are mixed, wash your watch in the water using your hands; gentle scrubbing should do the trick. Finally, using a soft cotton cloth you can pat your watch dry.
Depending on your lifestyle and what you do day to day you may want to consider hesitating before wearing that Rolex 24 hours a day. However, if you aren't spending long hours relaxing in a Jacuzzi or deep sea diving, then you don't need to take many precautions. Go ahead and wear your watch while in the shower or as you do your morning laps in the pool. Just don't forget to clean it occasionally and check that your winding crown is completely closed. You treated yourself by purchasing one of the best-crafted watches in the world; with its modern technology and quality materials you can feel confident wearing it throughout your entire day.