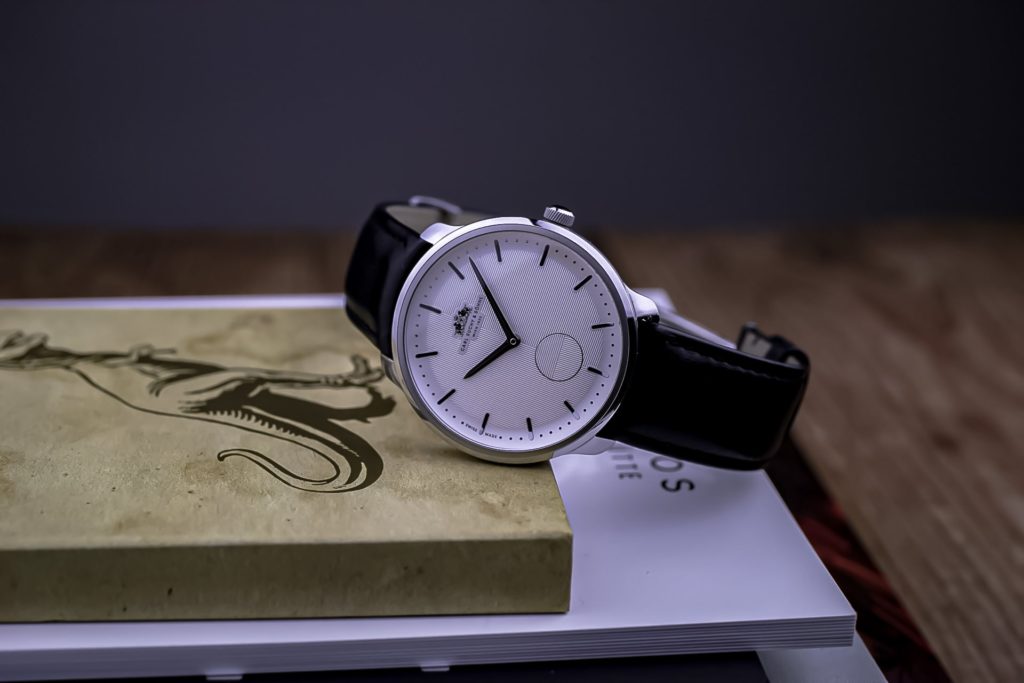 The gorgeous Carl Suchy and Söhne Waltz No1 that I'm showing you today is inspired by Adolf Loos, a prolific Austrian architect from the early 20th century renowned for mixing minimalism with modern innovations.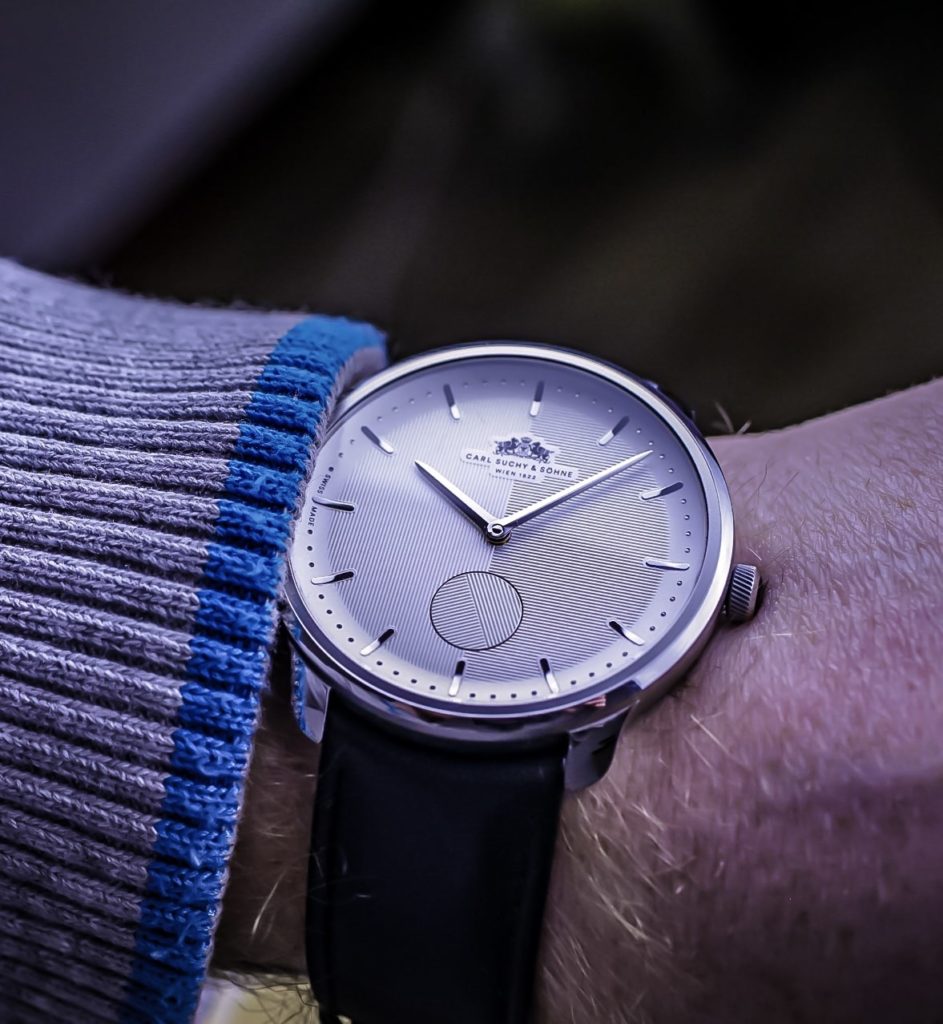 In the 19th century, the watchmaking family Carl Suchy and Söhne succeeded in becoming an international company. The company disappeared but after 100 years in the wilderness in 2017, the company was revived. The new automatic timepieces carry the legacy of Viennese modernism and combine it with production in Switzerland, combining the best of both worlds.
Looking at the Waltz No1 dial you are immediately struck by the beautiful simplicity of it, you are greeted with 2 hands and a spinning sub-dial, the definition of simplicity right there. But look much closer and you realise the incredible depth of the dial and everything isn't as clear on the surface as you once thought.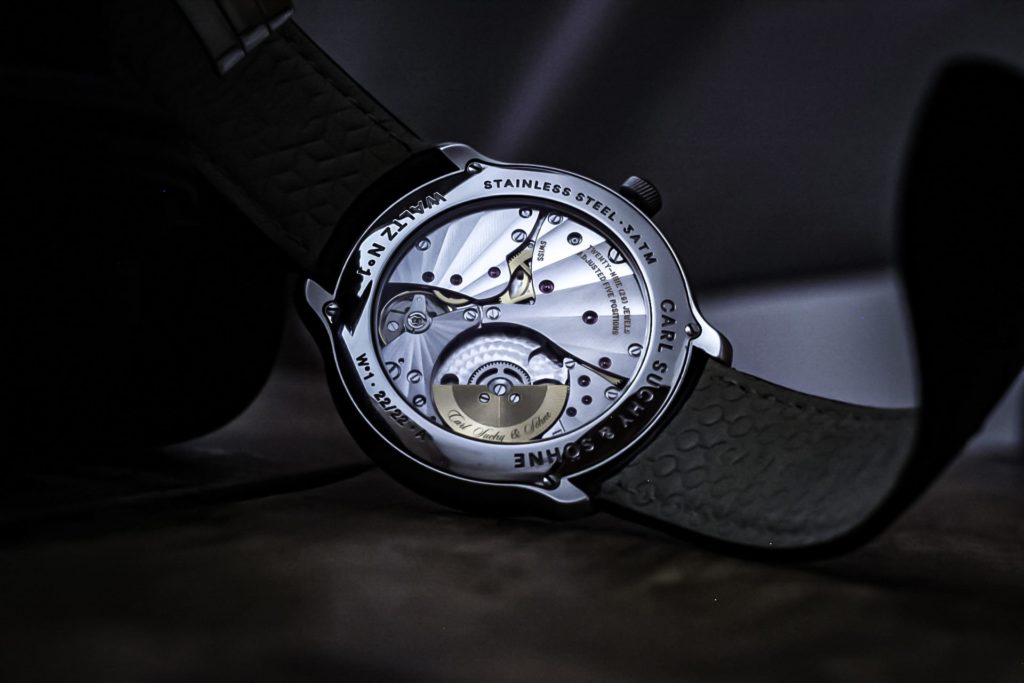 The stainless steel case is 41.5mm in diameter but thanks to it being an incredible 9.3mm thick this one wears flat to the wrist and makes it feel as though you are wearing a 39mm watch. It's amazing that 1 or 2 millimetres thicker and the whole feel of this watch would be completely different I think. The dial is special, it features a guilloché pattern that is divided in half by vertical and horizontal striping. A unique dial layout that gives contrasting textures and makes this a pleasure to look at. Looking down at the sub-dial at 6 o'clock and it is designed in the same way, horizontal and vertical striping meaning that at any one time you could have a mixture of four different textures gracing the dial. The sub-dial dances around the dial in a stunning tribute to the Viennese Waltz, with no seconds indicator you never know when a minute has ticked over meaning you stare at the dial all the more longer watching it spin gracefully as intended. The applied polished indices and polished hour and minute hands are all rhodium plated to delay erosion and they glimmer and shine differently each way you look at it. The hour markers catch the light all the more thanks in part to the fact that they appear inwardly rounded, creeping in from the smooth outer part of the dial, appearing at their highest point on the Guilloché dial.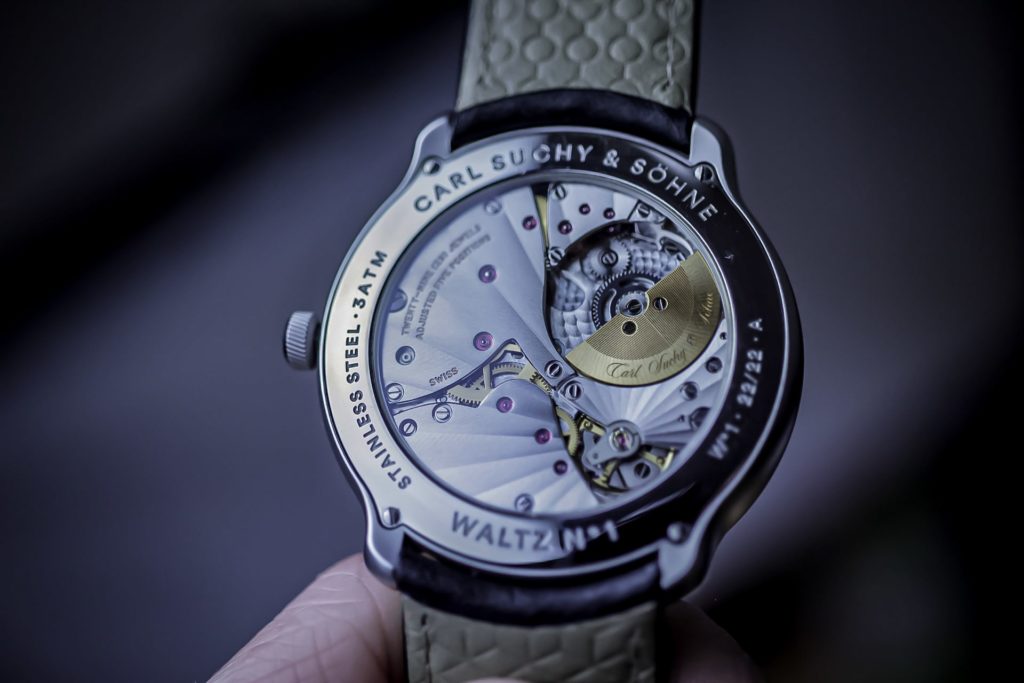 The stainless steel case itself is wonderfully brushed providing an excellent matte-like texture all around leading you into the beautiful polished lugs, which form a line parallel to the bezel and everything flows in perfect harmony, each part finished expertly and great care is taken everywhere. The crown is basic, small and easy to grip, it's ridged finish and nicely done and it is contrasted well by the black smooth finish to the end of it.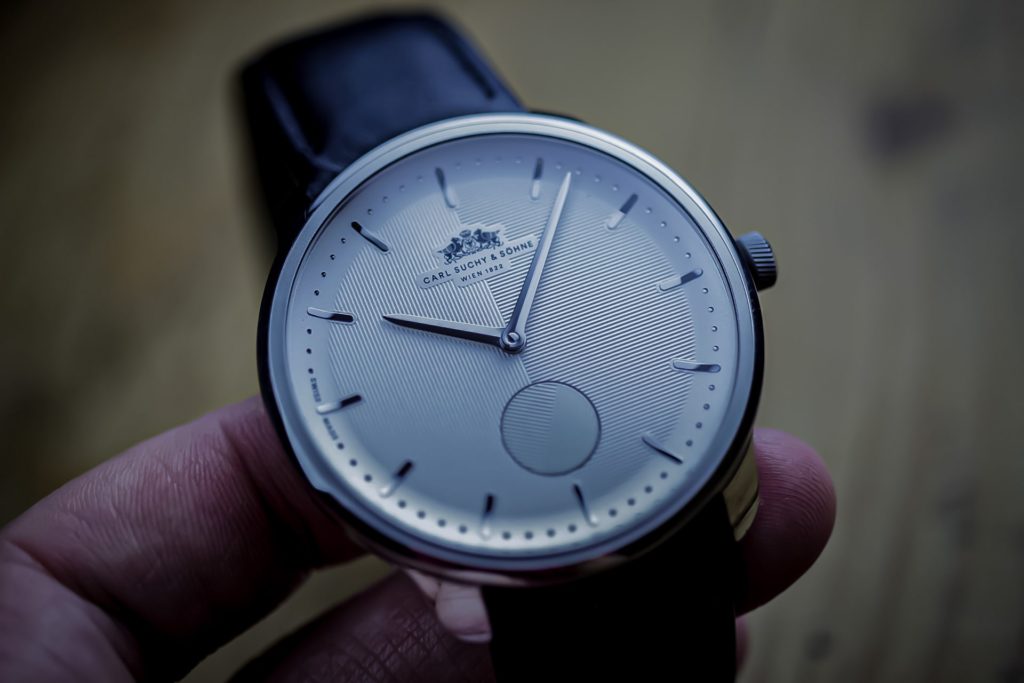 On one side of the watch you have simplicity, but turn the watch over and things start to heat up. Visible through the sapphire crystal case back is the calibre 5401 by Vaucher Fleurier Manufacture, a high end 100% Swiss-made movement featuring the Côtes de Genève finishing and hand-polished angles. This movement is an incredible 2.6mm masterpiece that features a decentralised gold-plated micro-rotor which helps to keep the watch slender. It beats at 21,600 beats her hour and has a 48 power reserve, hand-assembled by watchmaker Marc Jenni This movement also has 29 jewels. I showed this watch to my non watch enthusiast friends who reacted by saying 'very nice' when I showed them the dial and 'wow, that is incredible' when I showed them the backside. That is a reaction that I like, I would describe this watch an understated luxury, a watch that only true watch enthusiasts would really understand and appreciate.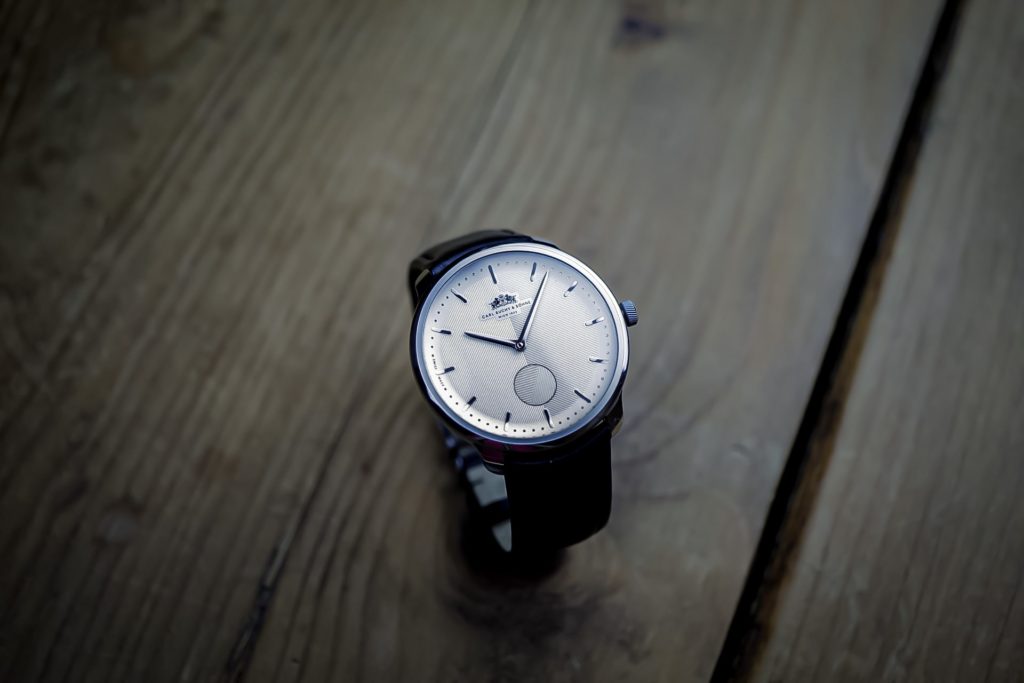 To add to the luxurious feel of this watch it is paired with a black leather strap that is extremely supple and comfortable from the get-go. It is made from high-quality silk-matte leather, refined with black seams and is complete with a corvette style deployant buckle that features the logo lasered onto it and finished wonderfully is a matte glazing style way. The clasp and buckle paired together provide excellent security and I felt extremely comfortable wearing this watch.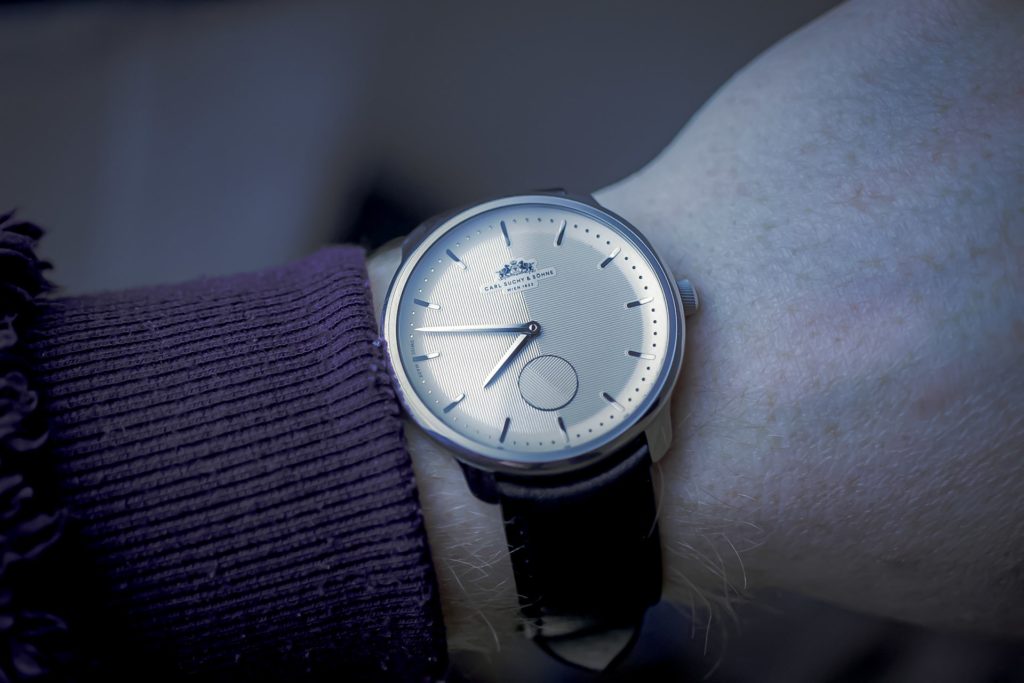 This is a watch that you're never going to know the time to the precise second thanks to the Waltzing disc but that adds to the charm of the watch. It's a luxurious piece straight from the heart of Austria and is a true wonder to look at. At €8495 it's absolutely not cheap and the fact that I feel it is understated in its manner means that this won't be for everyone. But you're getting an exceptional standard of finishing paired with a wonderful movement that you could spend hours staring at.
To see the full line of Carl Suchy & Söhne watches visit their official website here.