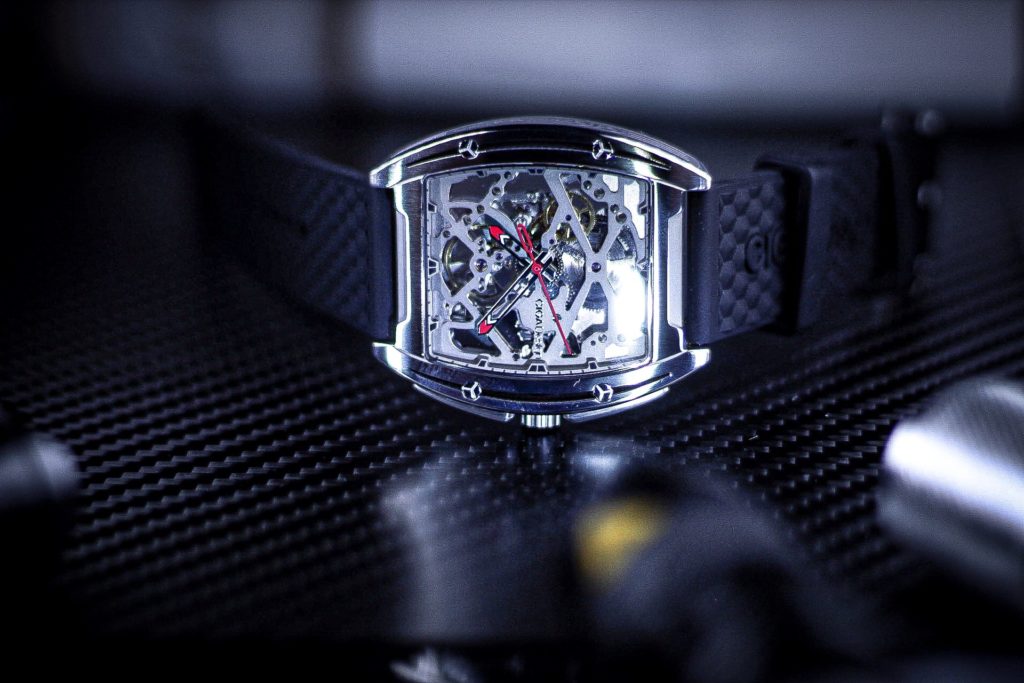 Another micro brand review from me and this is a watch that is sure to divide opinions. A fully skeletonised watch that is launching on indiegogo. An award winning watch that's the winner of the 2020 German National design award.
Founded by Zhang Jianming in 2012 Ciga Design launched their first watch in 2013, and that watch won the 2013 red dot design award.
The year after they became the first Chinese watchmaker to have an exhibition at the brand hall in Baselworld. Fast forward to 2018 and crowdfunding for the MY series watches reaches 1835% and the Z series 1217% respectively. Pretty incredible numbers, so as you can see, there's a lot of love out there for this watch.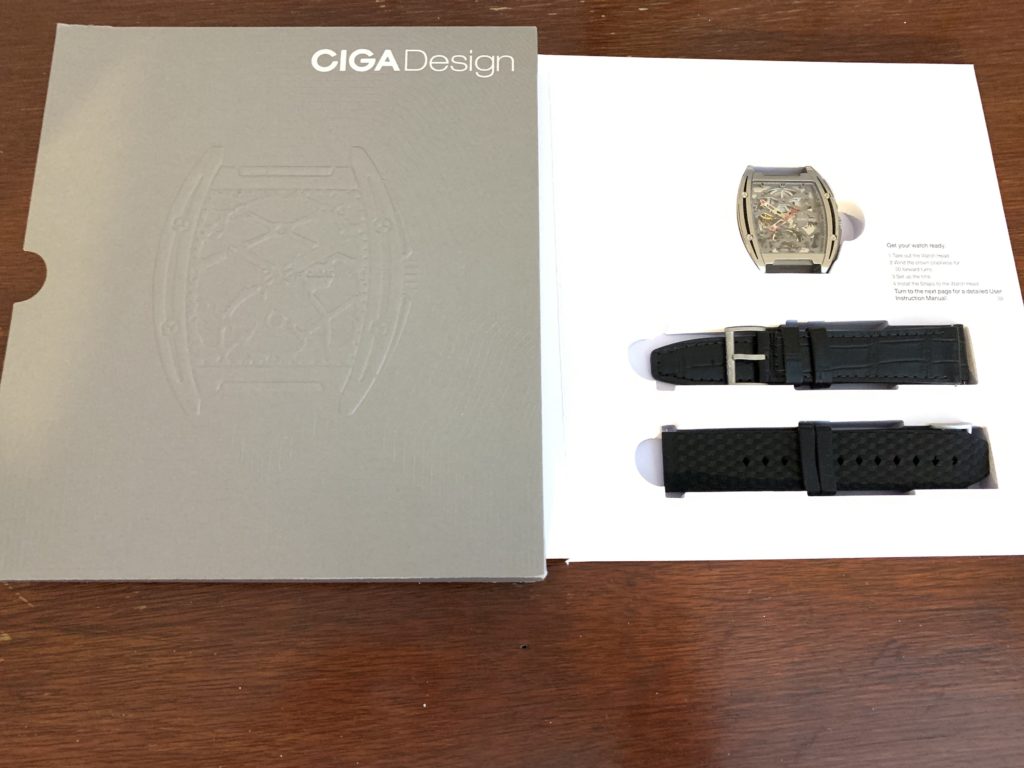 Before we get into the watch I want to first mention the packaging, which I think is absolutely excellent and really shows that there is a great design team behind this watch. The design team has said to me that some changes to the packaging might be done when production rolls out. I, for one hope they do not change anything about this.
The watch is presented in what looks like a book, but open up and there sits your watch head and two 22mm straps, a silicone and a leather one, both with quick release. It's a first for me to have a watch presented in this way and I think it's a great way to stand out from the crowd. The silicone strap was the one that got the most wrist time, it was the real winner for me. The leather strap felt a bit stiff and I didn't like the shiny coating to it.
The watch measures at a nicely sized 40.8mm wide and 12.3mm thick, while a measurement of 48mm lug to lug gives it hefty wrist presence. Which is needed, as the hollowed out design of this watch means it only weighs in at 84g on the silicone strap thanks in part to its titanium case which is 40% stronger and 30% lighter than stainless steel. Because of how comfortable and light this watch was I forgot that I was wearing it at times. It features 4 hexagonal screws, 2 either side of the case, just adding to the uniqueness of this watch.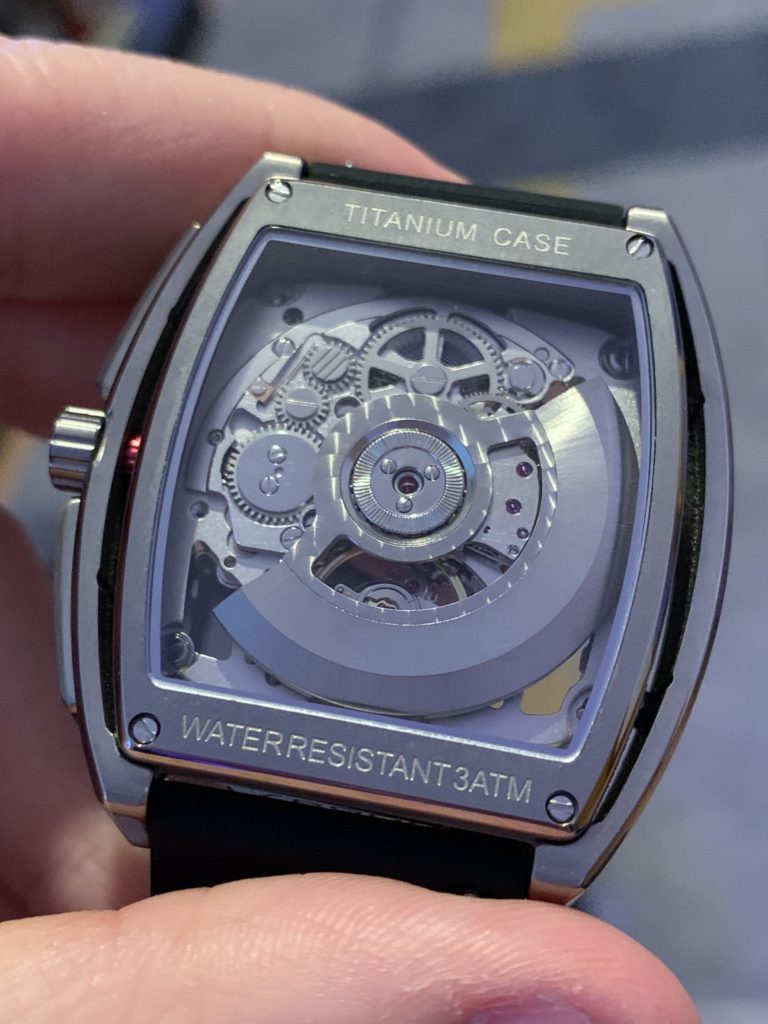 Sitting inside the titanium case is a 25 jewelled seagull st2553jk automatic movement. Not a movement I know a lot about, but I did enjoy flipping the watch over and having a good look at it. A movement with a 40 hour power reserve that beats at a slightly slower than what I'm used to 21,600 beats per hour that promises -15 to +30 seconds per hour. I found the power reserve to be very good and it did last the promised 40 hours.
As for time keeping, I also had no issues with it. In fact it was doing a lot better than stated, running at around +- 10 seconds per day. A very pleasant surprise for me.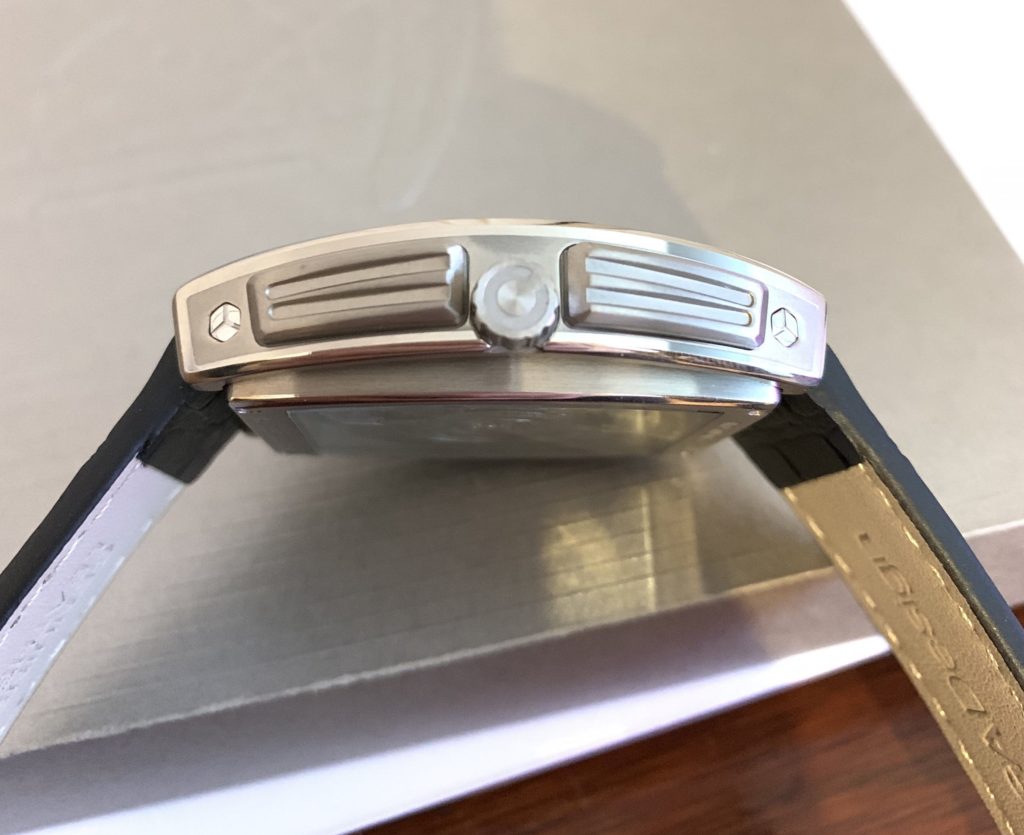 The movement is of course very easy to see as every time you look down at your wrist it's staring right at you. Visible through a 1.2mm thick piece of artificial sapphire crystal. Which I believe to be a mix of sapphire crystal and hardlex crystal. Whatever your thoughts on the watch are you can not deny that the movement inside is very pretty and well decorated. A real pleasure to look at.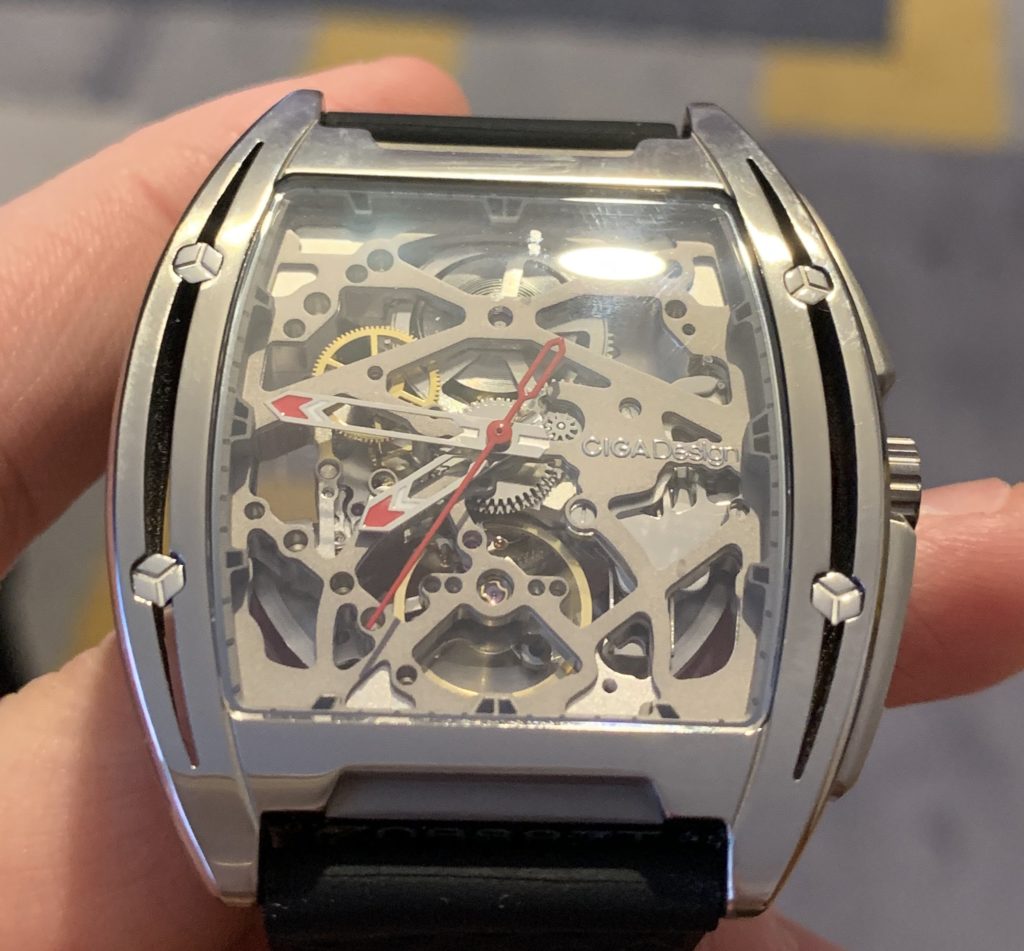 I wore this watch at the weekend when I was out drinking with work friends and before I had even started drinking I looked down at my wrist to check the time and I couldn't quickly tell what time it was. I had to really stare at my wrist for 5 seconds to figure out the time. It's my only problem with this watch, legibility.
It's undoubtedly beautiful and I can see why this watch would appeal to many people but that was a let down. Perhaps hands that weren't hollowed out would work better on this watch. It needs to be said however that the model I have is a prototype and the design team have told me that they are continuously making improvements to their watch and this might be different before production rolls out.
But, I loved wearing this watch, it wears so well. It's light, but feels great on the wrist. A skeletonised Richard Mille on a budget. If you ever want something that stands out from the norm, something that little bit different then I think this is a fantastic option for you.
For £175 you can not deny that this is fantastic value for money, it's expertly finished and it's unique award winning design make this, in my book (see what I did there) a fantastic watch.