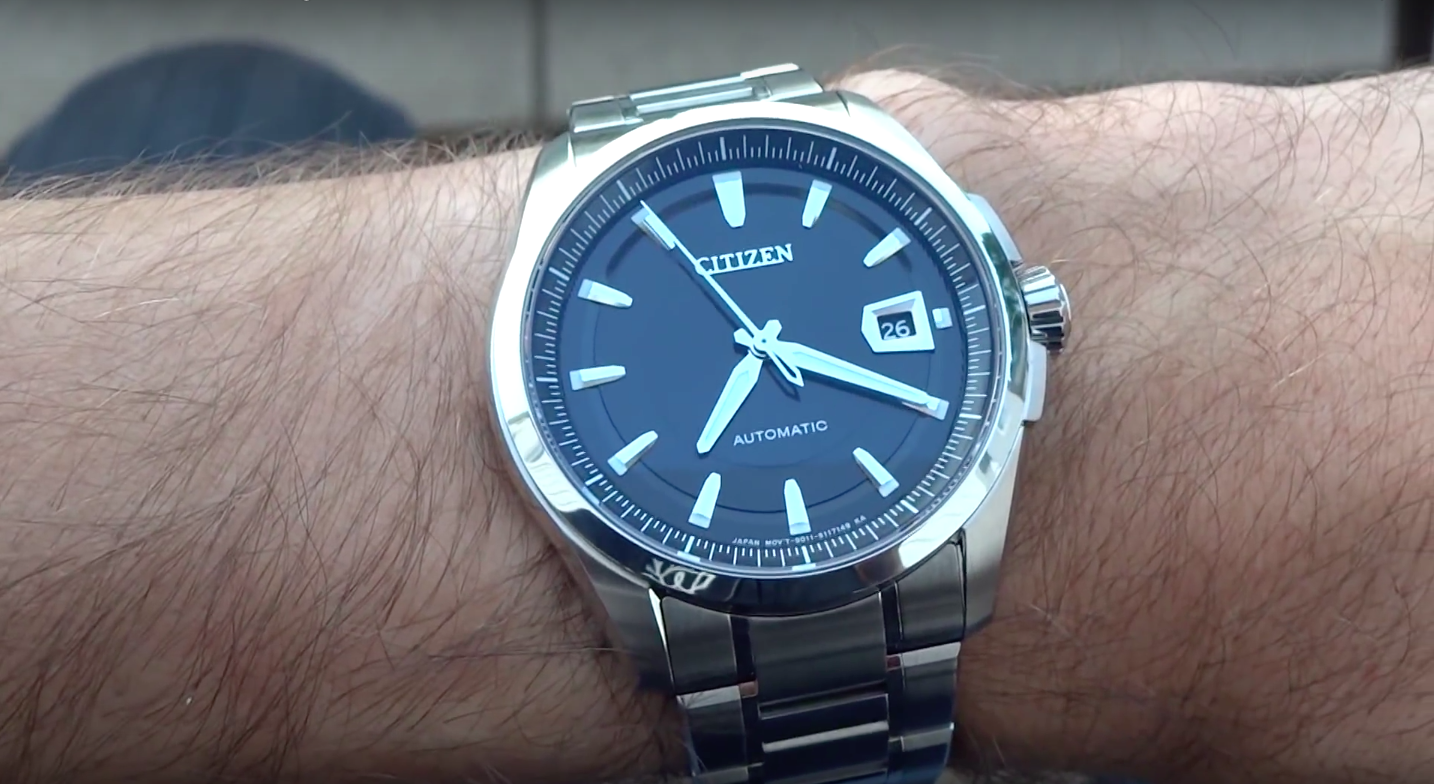 From Citizen's Classic Collection comes another beauty. Aptly named the NB0040-58E Grand Classic, this watch invokes the quintessential stylish wristwatch. Coming all the way from Japan, this model employs the Miyota 9010 movement, a workhorse that only loses about five seconds per day. This automatic calibre movement is, in fact, exclusive to the Citizen Grand Classic.
> > > Click here to see ratings, reviews, specifications and prices on Amazon < < <
This, too, is a model that strays from one of Citizen's most unique innovations. Their
Eco-Drive system
, a form of light powering for watches, made waves upon its inception in 1995. The Grand Classic, however, opts for a more traditional 42 hour power reserve. The purpose of this watch is clearest in its name. This timepiece epitomizes everlasting character, what wristwatch aficionados worldwide recognize and feel awe at. This character comes, firstly, from a brand of tremendous repute. Secondly, the build quality is, of course, spectacular. All elements of this watch create this sense of inexorable class- even the shade of stainless steel reminds you of the pieces you would gaze at in magazines as a child- or maybe that was just me. Regardless, the Citizen Grand Classic puts its best foot forward, every time.
Specs & Design
The specs of the dial window are, frankly, ridiculous. The sapphire crystal is dual coated, anti reflective, scratch and impact resistant. This is encircled by a polished, stainless steel, stationary bezel.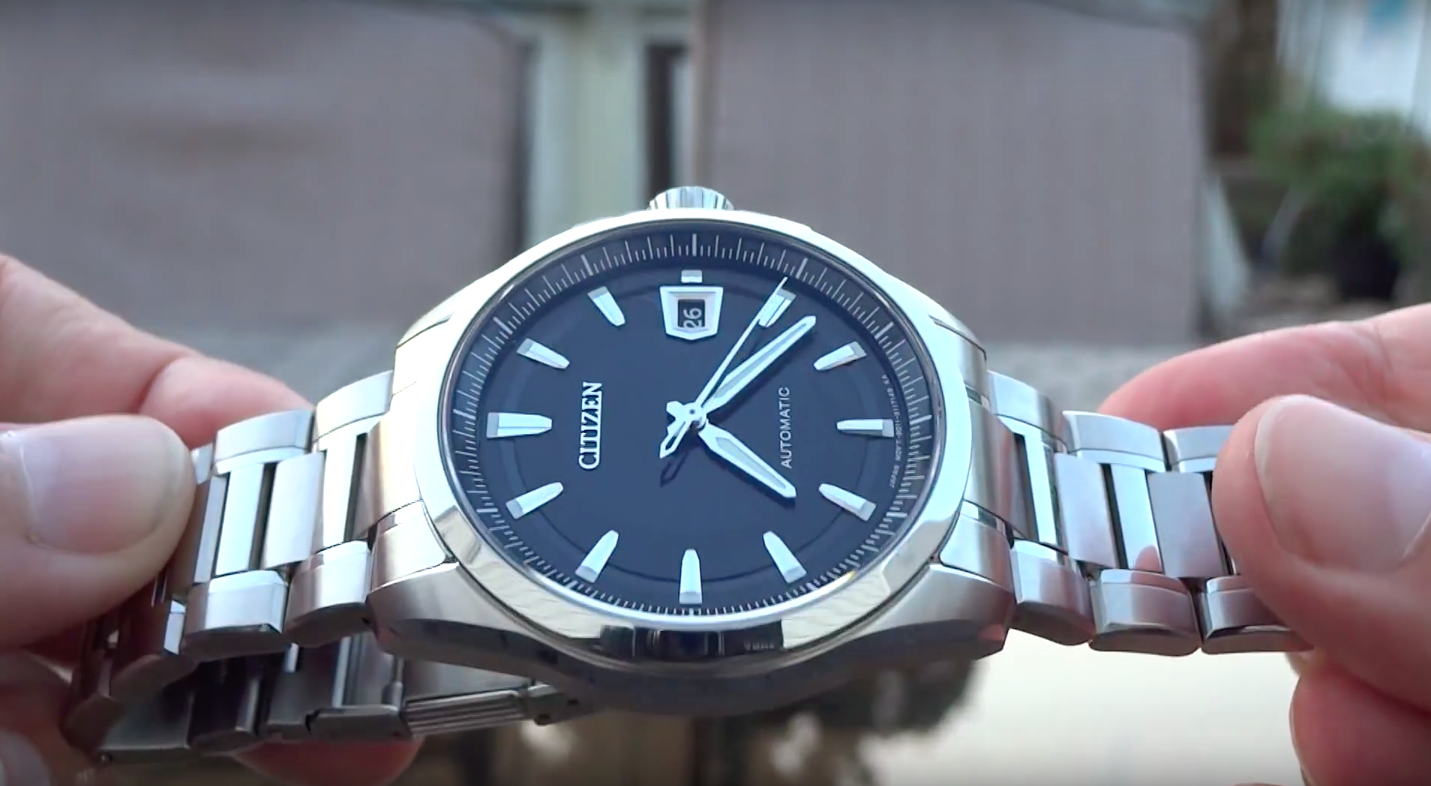 The watch comes with a black dial face, or you can opt for the NB0040-58A with a white dial. Adorning the face are stick numerals, between these are smaller stick numerals for hours for every twelve minutes, with smaller yet tick marks placed at four minute intervals. The silver color scheme on these numerals contrasts well with the white dial face. The Citizen logo, in capitals of brilliant silver, sits below the twelve numeral. The hands have a fascinating, elliptical design. They are colored with a mixture of blue, white, and black. This provides brilliant contrast, along with the sleek black second hand. The Grand Classic is, of course, multifunctional, so it has a trapezoidal date box in lieu of a three numeral.
NB0040-58E Wearability
The beauty of this watch is perhaps only matched by its usefulness. Citizen has endowed it with a water resistance of 330 feet, or 100 meters. Anyone who fancies a swim or any casual watersports will have nothing to worry about while wearing the NB0040-58E "Grand Classic". In addition, it lacks the hassle of removal before one showers. The previously mentioned 42 hours of power reserve are, of course, available for the avid traveller.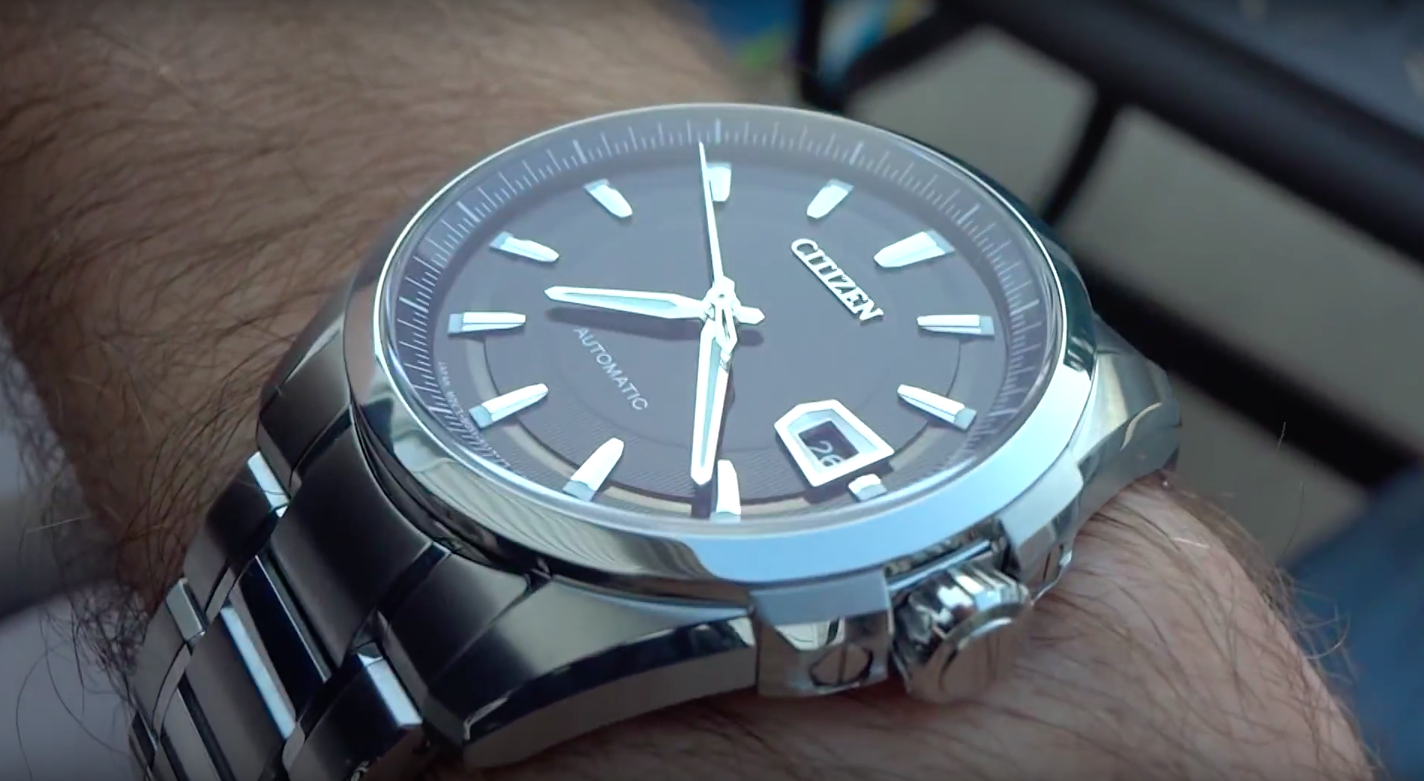 > > > Click here to see ratings, reviews, specifications and prices on Amazon < < <
As far as grip on one's wrist goes, this watch also succeeds. It is equipped with a fold over clasp, openable via a hidden double push button. A watch like this was, quite, obviously, built for use. One can rest easy while putting it to said use because of Citizen's standard 5 year warranty. Screw pins are present in the band, which makes sizing tremendously easy- provided the wearer has a kit.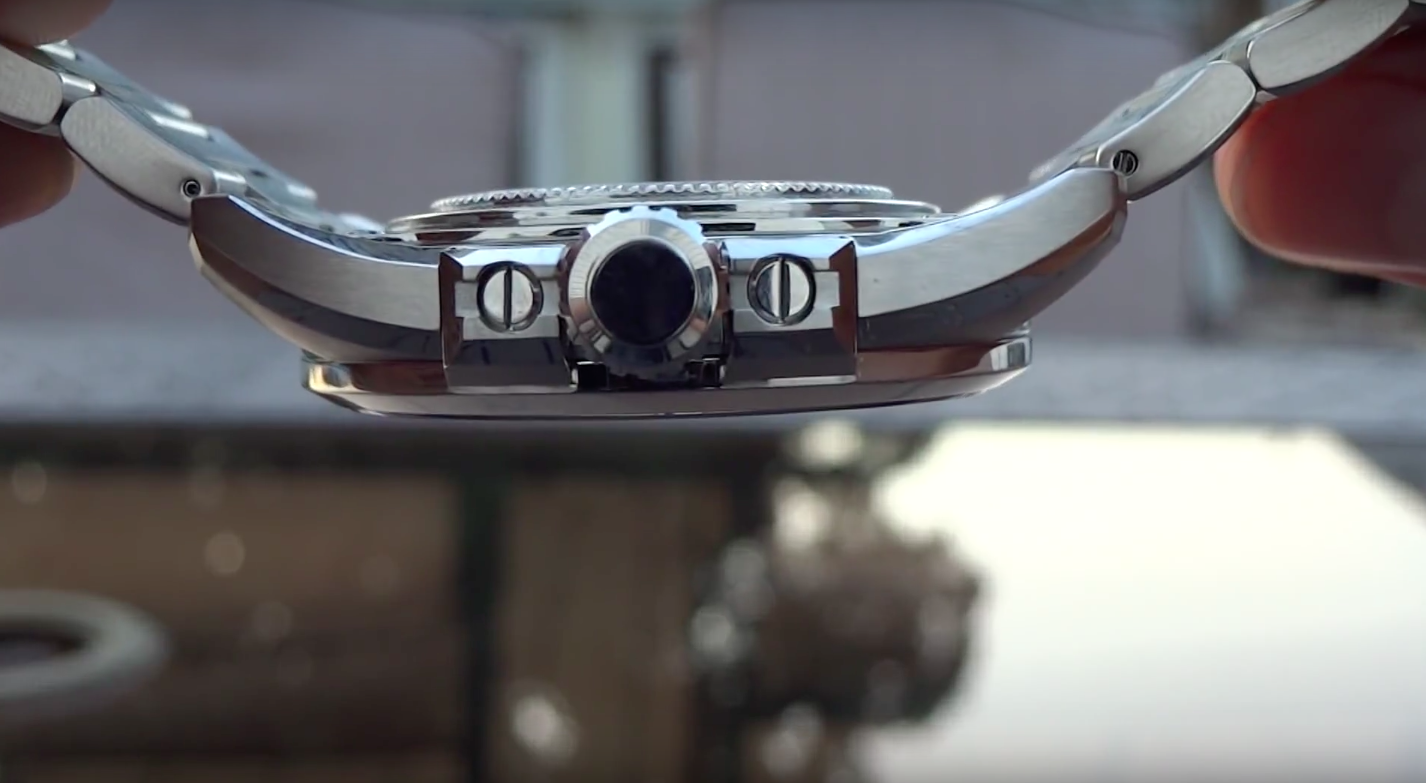 I have heard countless remarks about the fit of this watch from acquaintances. These remarks, predictably, are all positive. The versatility of the Grand Classic in its band is mightily impressive. It does, in fact, carry a plethora of versatilities. Common consensus is that the Grand Classic looks right at home in the most casual of situations- a trip out with friends- to the most serious- interviews, family functions, formal events of all manner.
Band & Movement
Speaking of, the stainless steel band, which is of standard length, comes ready to go. It is a comfortable 22mm wide, which juxtaposes creatively with the thickness of the case, only 12.5mm thick. One of the most surprising characteristics of this watch is its weight. It is heavy, yet quite obviously not as much as its shipping weight of two pounds. This heft keeps it always at the back of your mind, in pleasant fashion. That is, of course, if you do not hear the many compliments coming your way from wearing this watch in the first place.
An additional benefit, and source of many compliments, provided by the Citizen Grand Classic is its exhibition case. The case reveals a rotor with an exclusive aesthetic arrangement, also adorned with 24 jewels.
Final Thoughts
All in all, the Citizen Signature Grand Classic impresses. It is a watch well into the three-figure price range, yet appears to be one of a much higher cost. A non-Swiss build would normally have some added value for money, comparatively. This model, however, somehow squeezes even more value, beauty, and quality from its cost. Thankfully, this value does not come at decreased functionality. Beyond appearing to be a watch worth thousands, this timepiece acts in every way, shape, and form as one. In this manner, it is an absolute buy for this kind of money. It is the type of watch that almost everyone can appreciate. This includes family members, bosses, acquaintances, and even strangers on the street. Compliments and admiration are sure to follow the NB0040-58E Grand Classic.
> > > Click here to see ratings, reviews, specifications and prices on Amazon < < <