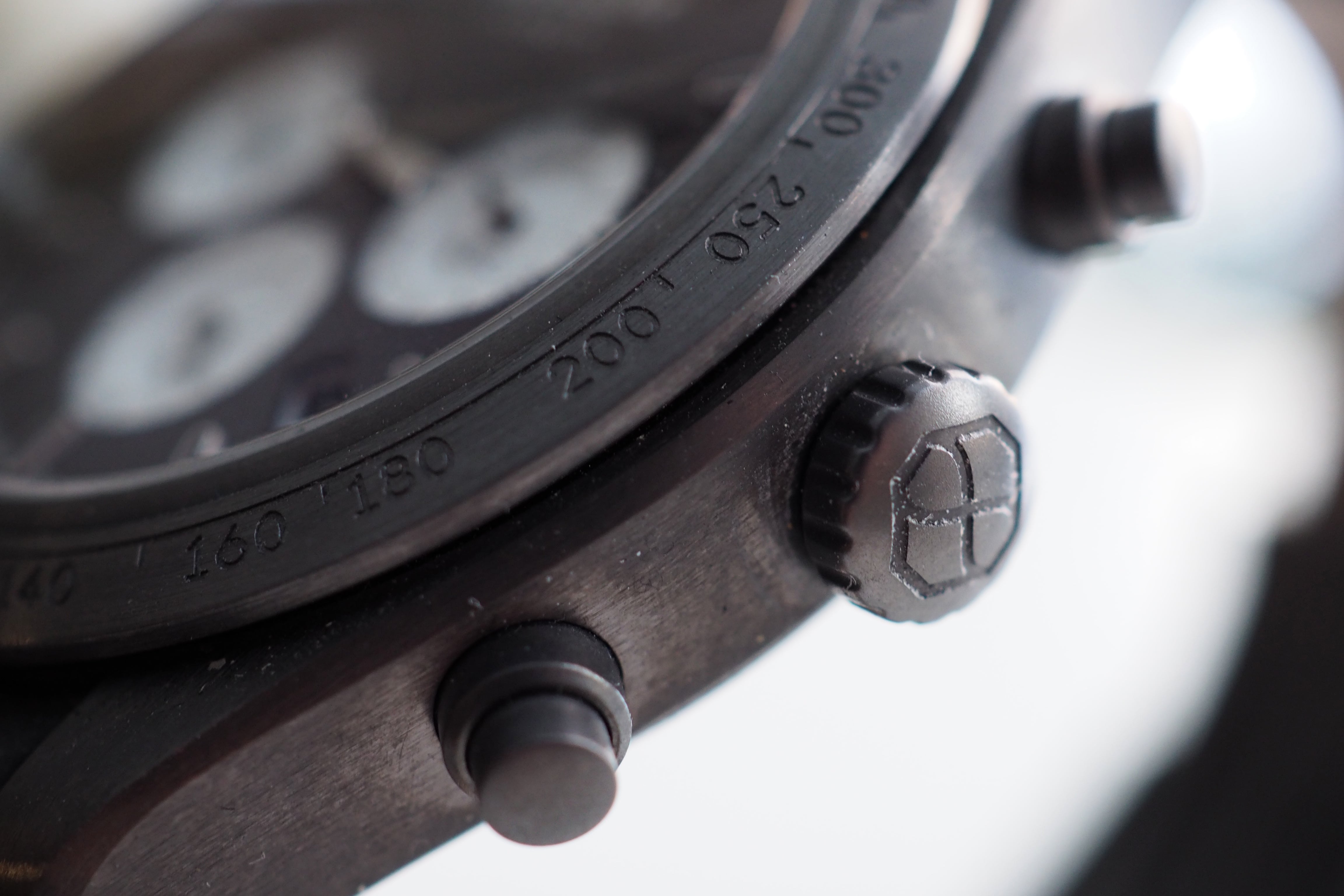 If you are new to a field, chances are, you will interchange some terms. They may look similar, or sometimes, sound the same. Though in reality they are different, although at times, only in little ways; a small midge in each other's definition.
Horology has such terms in chronometer and chronograph. People tend to interchange their meaning, and although they are similar in a way, they are also different.
So, what is the difference between a chronograph and a chronometer?
Chronograph
A chronograph is an instrument that is capable of recording time with utmost accuracy. Watches that are said to be chronographs sometimes feature sub-dials on their dials. These sub-dials reflect the hours, the minutes, and the seconds that has passed. These sub-dials are the chronographs themselves, meaning, the term refers to the complications that are embedded into the watch, and not the watch itself.
Think of the chronograph as a stopwatch.
In addition to the sub-dials, it also features three push-pieces. One will start the sub-dials (top), another to stop it (bottom), and one more to reset them back to zero (middle).
Chronometer
On the other hand, a chronometer is nowhere near a complication. It is actually a standard, a compliment to all timepieces. In order to be called a chronometer, the watch should have passed a series of test that determines how accurate a timepiece is able to tell time – basically what a watch's purpose is. Normally, these tests run for days.
In addition, the test is conducted prior to the watch being cased. At best, the watch should be able to tell time with a difference of -4/+6 a day.
These tests are normally done in Switzerland, and to be officially called a chronometer, the watch should be granted a certification by the Control Officiel Suisse des Chronometres, or simply known as COSC.
On the other hand, Rolex wanted to go a step further and created their own Superlative Chronometer certification. Basically, this is the same kind of tests, but this time, the timepiece is now cased. Moreover, it can tell time with an accuracy of -2/+2 a day. Judging by that, the latter is obviously superior when it comes to standards.
Putting the certifications aside, judging from the descriptions of watches considered as chronometers, these watches sound like mechanical watches, and fairly so. These timepieces have been praised for their accuracy in spite the sweeping motion of the second hand.
Can a Chronograph be a Chronometer?
I think it is possible for a chronograph to be a chronometer. Unfortunately, only a small fraction (only three percent) of chronographs has been given the chronometer certification. That goes to show the difference between the two, and looking at the 3% number, the difference may be wider than we thought it would be.
If you are new to the world of horology, it is only natural to exchange these terms. They sound alike, and they also have the whole chronograph is a chronometer, and chronometer is a chronograph conundrum. Nevertheless, there is a difference, and if you want to stick around longer, you better keep up with the curriculum.