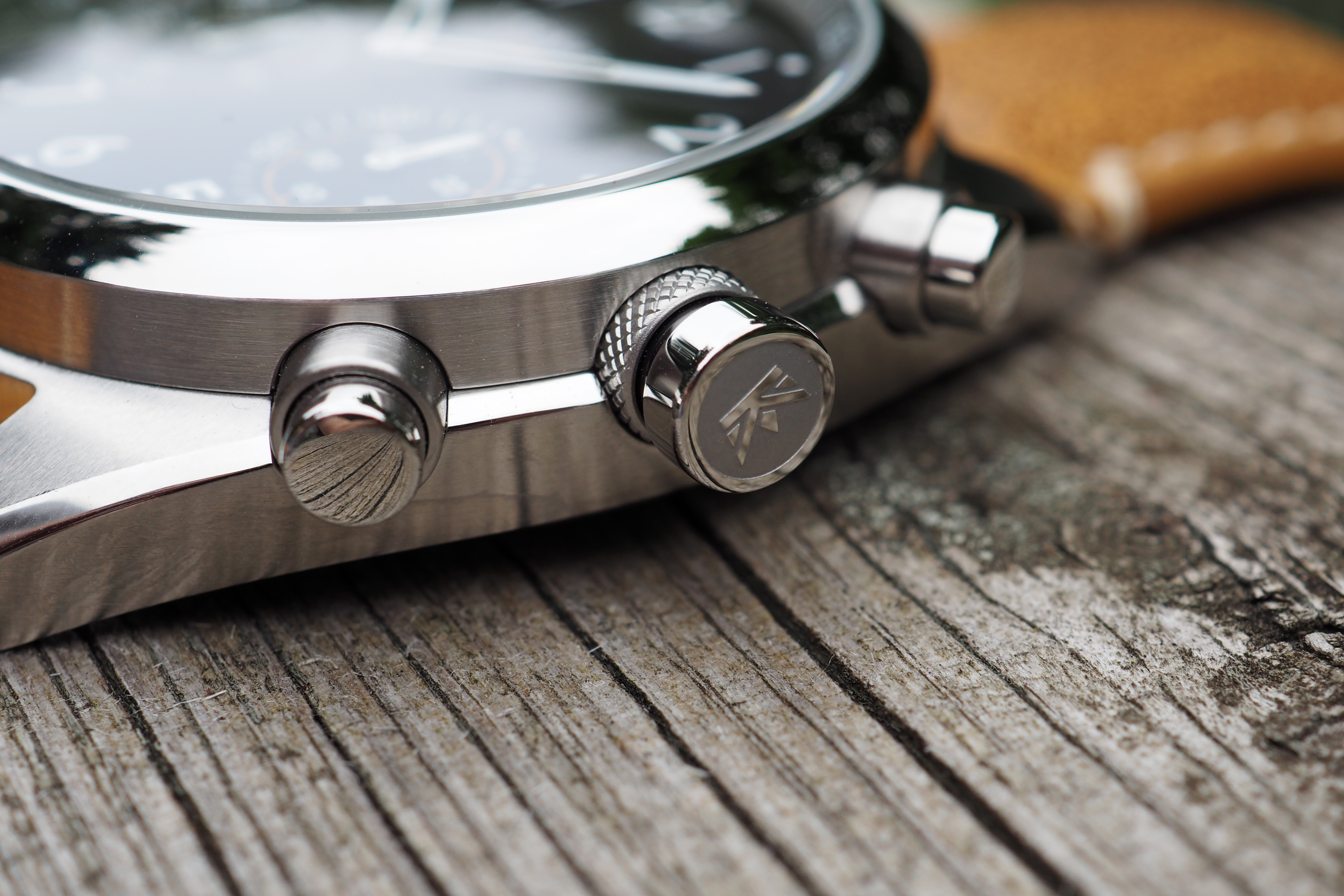 Ever since their introduction in the 18th century, timepieces with a chronograph function have been taking the world by storm. And even though they're essentially glamourized stopwatches, chronographs form an integral part of human history, measuring precise time on racetracks, in the air, and even in space.
I don't know what it is about the chronograph watches that always gets me. It might be their looks – symmetrical yet so much is going on. It might be their functionality – yes, I quite like knowing how long the toaster takes to shoot bread. Whatever it is that makes chronographs amazing, it certainly can also make them quite pricey. Some, like Paul Newman's 1968 Rolex Daytona, can fetch a mind-blowing $17.75m.
We'll assume you're not ultra rich (yet), and focus the today's article on the top 5 best chronographs for under $500. Stick with us, some fantastic timekeepers are to come!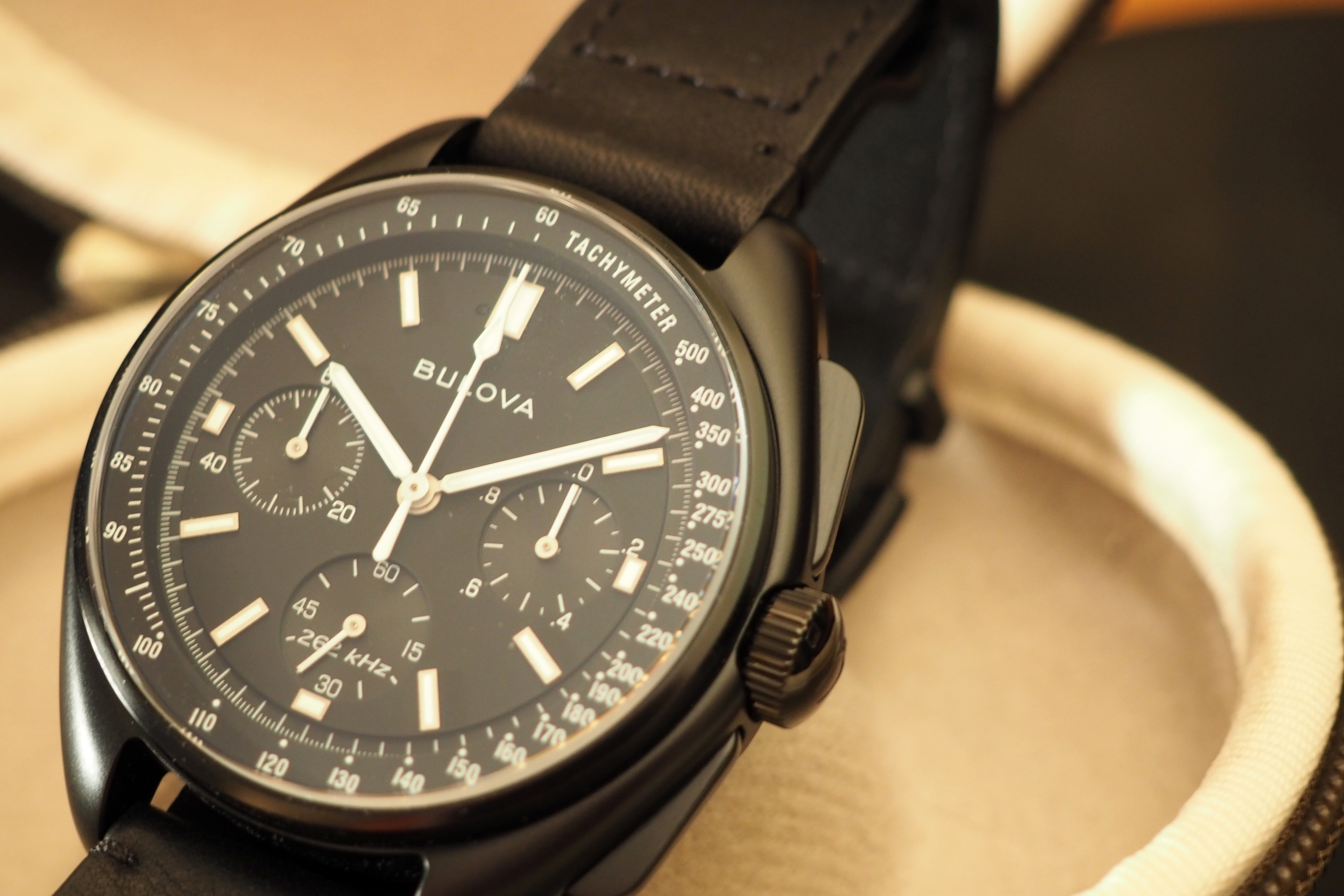 For many collectors out there, Omega Speedmaster (the moonwatch) is the holy grail of watches. The Swiss giant has for decades taken pride in the Speedmaster being the first watch on the moon. However, most people don't know another watch was a part of the Apollo 15 mission in 1971 – a Bulova-made chronograph.
The story sounds almost too good to be true. When Colonel Dave Scott's NASA-issued Speedmaster broke (the hesalite crystal popped off) he had his personal, prototype Bulova watch to hand. He replaced the Omega and kept the secret hidden for decades. A few years ago, when the news arrived, that same watch was sold at $1.625m. I know, a million-dollar Bulova!
The Lunar Pilot aims to revive the spirit of the 1971 moon back-up, in a more earth and budget-friendly way. The sapphire crystal instead of a hesalite being, perhaps, being the most prominent difference. Hesalite is perfect for zero-gravity conditions as it's shatter-proof but sapphire provides more durability and scratch/impact resistance us earthlings will hold dear.
With the Lunar Pilot, you'll also get an amazing accuracy of the high-performance quartz (ticking at the frequency of 262kHz), a cool, retro dial with super-luminous hands and a tachymeter function, all cased in a 316L high-grade stainless-steel shell.
Two straps also come with the watch, which is really neat. The textured black leather one fits the vintage bill while the supplementing nylon strap features a leather patch that commemorates the date of the Apollo 15 mission.
Could this be your perfect moon watch? Let us know. It certainly won't break the bank.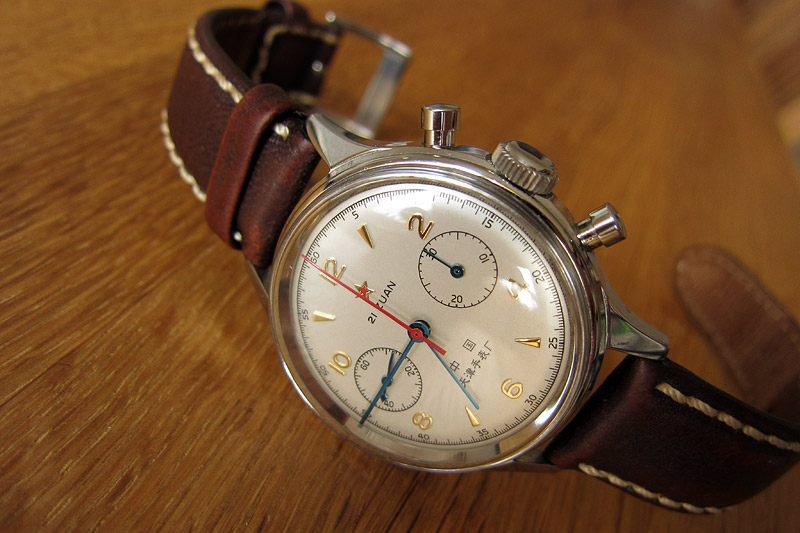 Another vintage-looking chronograph beauty at an affordable price. Originally created for the Chinese Air Force in 1963, the re-released timepiece we're looking at today features a few minor changes, mainly an upscale to 42mm and an addition of new color options.
What's so interesting about the Seagull 1963 is its movement. If you're all about non-swiss automatic movements, you will be intrigued as much as I am with its Seagull ST-19 hand-winding mechanism. While some might doubt the accuracy of anything that's not made within the borders of Switzerland, I can give you more than one reason to opt for this 'made in China' trooper.
The 21-jewel column-wheel chronograph movement inside is shock-resistant ST-19, produced in-house. It vibrates at an accurate frequency of 21,600 VPH that'll keep going for as long as 45 hours when not in chronograph mode.
ST-19 is based on the original chronograph movements made for the Chinese Air Force in 1963 under the code name 304 and closely resembles the Swiss-owned Venus 175. Talk about a conversation starter.
For a military watch, the face of the watch is surprisingly elegant. If it wasn't for the NATO strap, you could almost wear it with a suit, although the oversized crowns would be a bit of a giveaway. Still, the panda dial looks lovely. It features seconds and 30-minute subdials in black and a bright red seconds hand which is a nice departure from the silver numerals and markers.
Everything is enclosed in a stainless steel case with an exhibition back allowing you a sneak peek into the mechanism's motion. I would've preferred to see sapphire crystal instead of mineral but that would've noticeably boosted the price. For what it is, the Seagull 1963 is a highly-collectible affordable chronograph with a lot of history and charm to it. There's little not to love about this $300 hand-winding chronograph.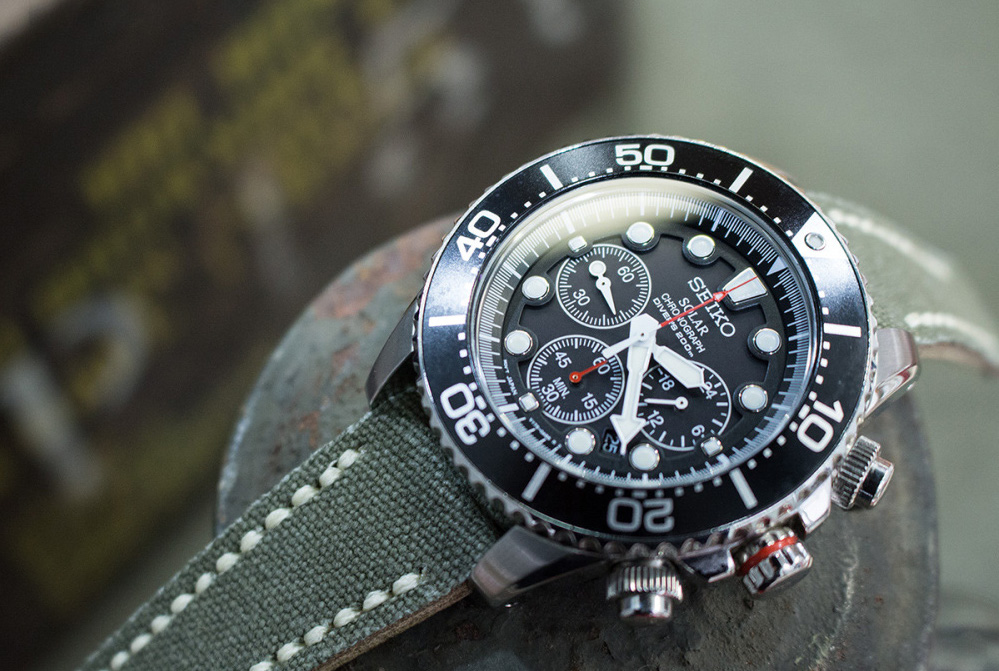 Moving onto a more stereotypical, heavy-duty chronograph, we have a Seiko SSC015P1. From one of the most trusted watch manufacturers comes a great value-for-money piece. It's a sturdy, handsome performer which is built to last and aesthetically please, underneath and above the water surface.
Yes, that's right the SSC015P1 is a chronograph diver. And frankly, for well under $500, you'll be hard-pressed to find a better watch. Let's start with the negatives. The uni-directional bezel rotates with little effort, which can be a problem if you fiddle with the watch a lot. My other objection is the size of the pushers. I can't see the reason why Seiko would bother making such gigantic pusher buttons unless it was imperative to the 200m water resistance feature of the watch.
Still, even if you're freediving, the legibility of the face is superb. The black dial has three chronograph functions (seconds, minutes, and 24-hour function) and features a typical diver design with the large round markers and arrow hands screaming Seiko. The only element difficult to discern is the date complication with its thin, pale-white numerals.
Combine these qualities with the sturdiness of the watch and you'll understand why it made our list. Even if you're rough on your timepieces, you will have no issues with scratches and dents on the SSC0151. The Seiko-made Hardlex mineral is extremely durable and is set to keep your dial glass mark-free for years to come.
I am a big supporter of purposeful quartz movements and the SSC015P1 doesn't fail to deliver just that. Its solar-powered quartz movement is not only extremely durable and requires minimal maintenance, the accuracy it offers is outstanding as well. An added benefit of a light-powered watch is that you simultaneously power your lume, too.
There you have it, a trustworthy diver chronograph with a couple minor remarks that hardly give away from its quality.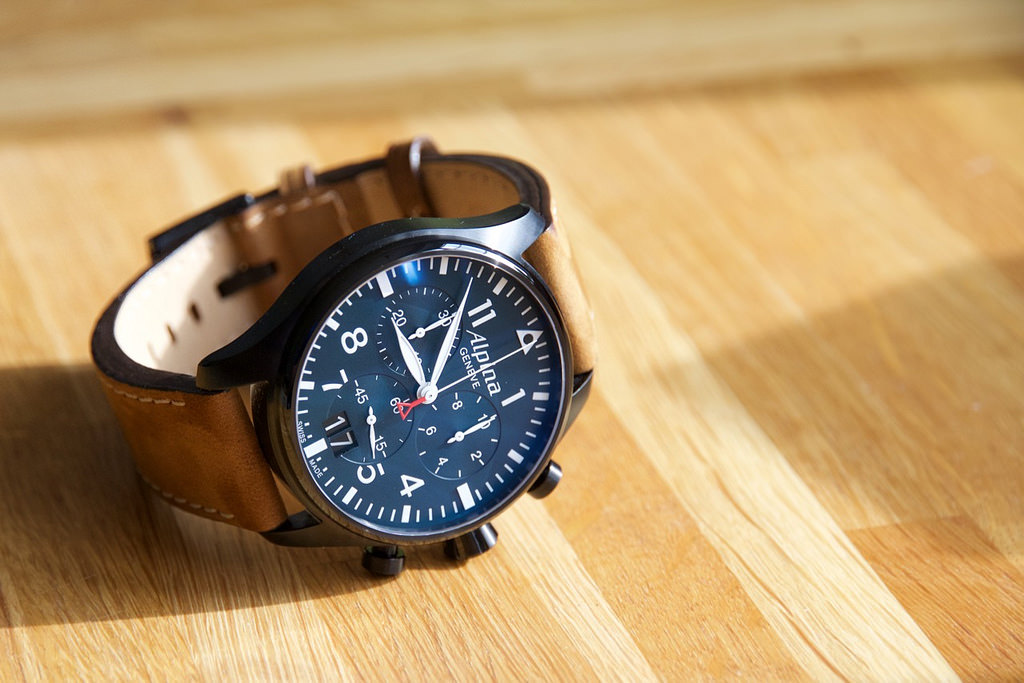 Topping our list in terms of price, perhaps the prettiest of all mentioned is the Alpina Startimer, model AL-372N4FBS6. The dial on this Swiss chronograph is nothing short of gorgeous. The grainy royal blue matte surface works flawlessly with the crisp white elements to deliver a sleek, stylish look.
At 44mm, its stainless steel case may have a bit of a strong wrist presence which you'll want to bear in mind should you have smaller wrists. Still, the attention to detail given to the design of this watch cannot fail to grace your appearance. Have a look at that brushed titanium-styled case and those screw-down pushers. They are also the reason behind Startimer's water resistance of up to 100m, which makes the watch suitable for snorkelling and swimming.
There are three subidals on the face, all featuring white leaf hands and Roman numerals. The 60 second and 30-minute functions are placed at 6 and 9 o'clock respectively, while the 1/10th of a second feature sits at the 3 o'clock position. Finally, the large date complication at 6 o'clock completes the pilot look.
Although you'll have to stretch your budget a bit further to add a Startimer to your collection, your buck won't end up wasted. Besides everything we've pointed out, you also get a premium, thick leather strap with a lovely soft finish to it and an anti-reflective sapphire crystal which will ensure the dial is at all times well-protected.
If you're in the market for a beautiful Genevese chronograph that packs outstanding built quality and decent functionality, the Startimer is certainly worth considering.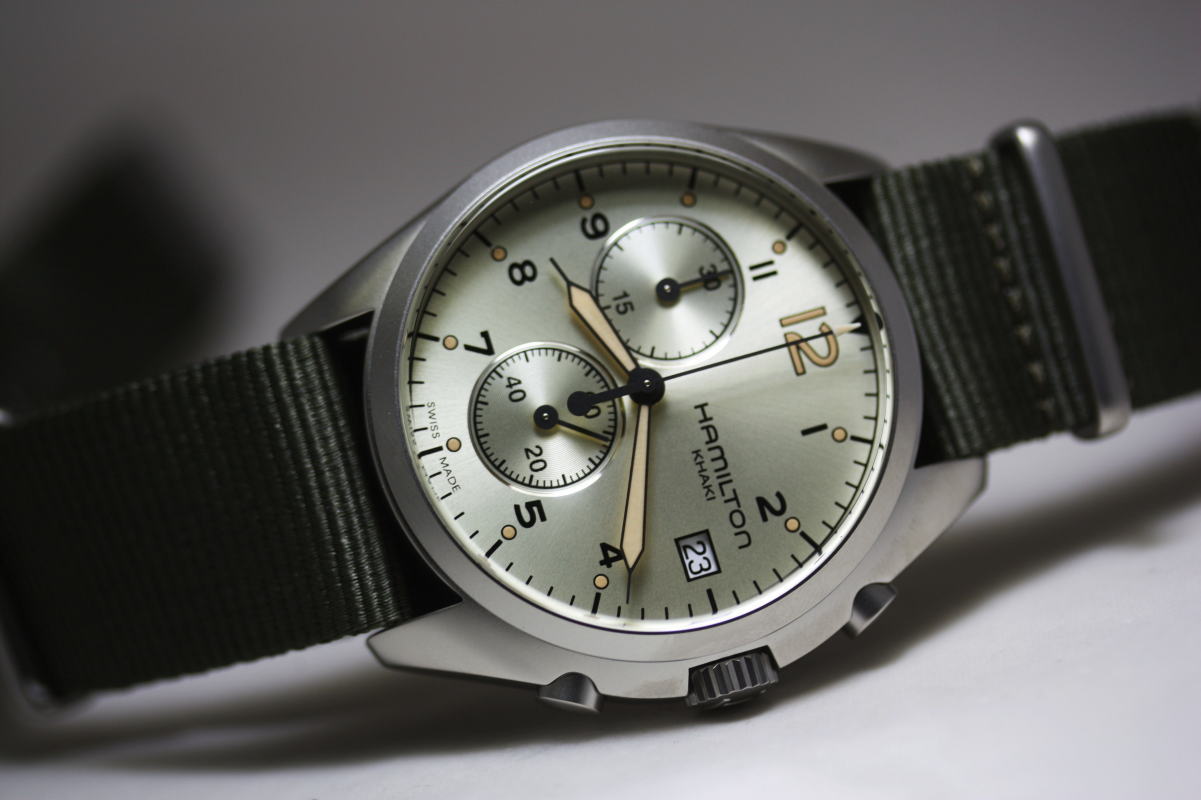 Wrapping up our list is the Hamilton Pilot Pioneer H76552955. Does an understated, vintage-inspired chronograph strike your fancy? If yes, this might be the one for you. The Pilot Pioneer draws its inspiration from the RAF-issued watch from the 70's and aims to embody that masculine, tasteful look.
Its subtly sunburst khaki-toned face contrasts well with the shiny subdials and reflects the light nicely from all angles. There are two asymmetrical subdials on the face measuring 60 seconds and 30 minutes. On a wrist, it is actually a lot more vibrant and colorful than you imagine. The sapphire crystal, as well as the prominent crown guard, make the watch even more durable and versatile.
The khaki canvas strap supplied with the watch is extremely lightweight and quite comfortable, matching the casual vibe of the watch well. It's very wearable and will make you forget the watch is even on your wrist. There's a leather strip reinforcing the holes' durability and adding an aesthetic touch to the whole affair.
I'd be thrilled to see an automatic movement instead of a quartz inside the Pilot Pioneer but you have to remember you're paying for the brand here as well. Hamilton is one of those brands whose watches have earned an iconic status throughout the years of the company's existence.
Do you agree with our list? We'd love to hear your opinion! Let us know in the comment section below.