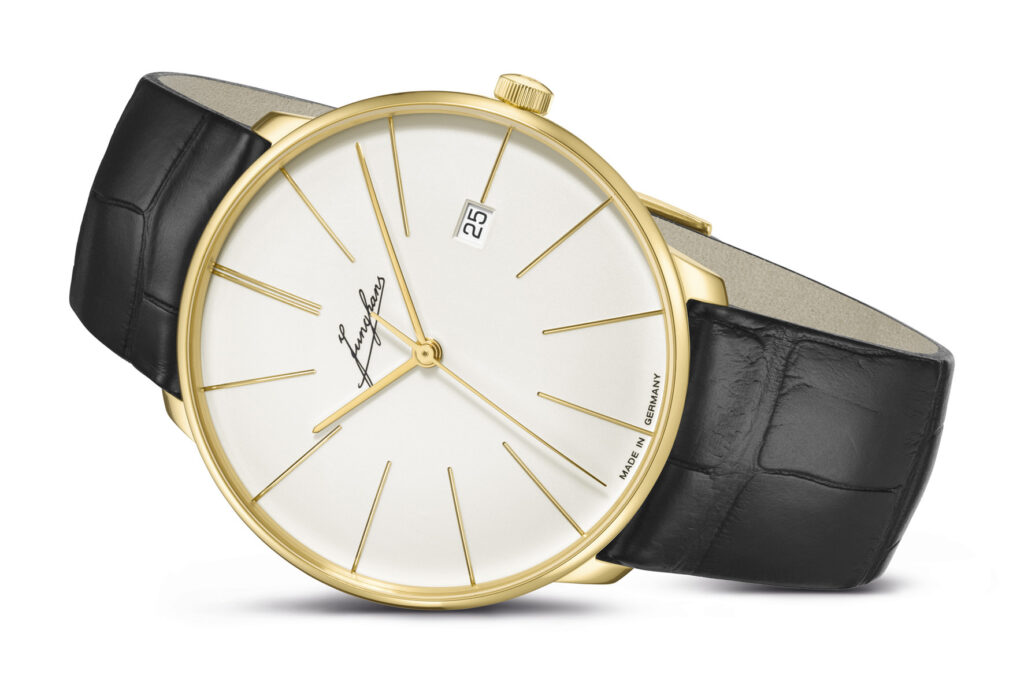 German watchmaker Junghans is celebrating the 160th anniversary of its 1861 founding by launching the Junghans Meister fein Automatic Edition. This is a special edition release of only one hundred pieces, which capture the elegance and precision at the heart of the brand.
Special Attention to Geometry
With this watch, Junghans pays special attention to geometry. The matte silver-plated dial reflects this, mirroring the form of the case with its curvature. The attention to geometry is also noticeable in the fine, diamond-effect hour markers and exquisite hands.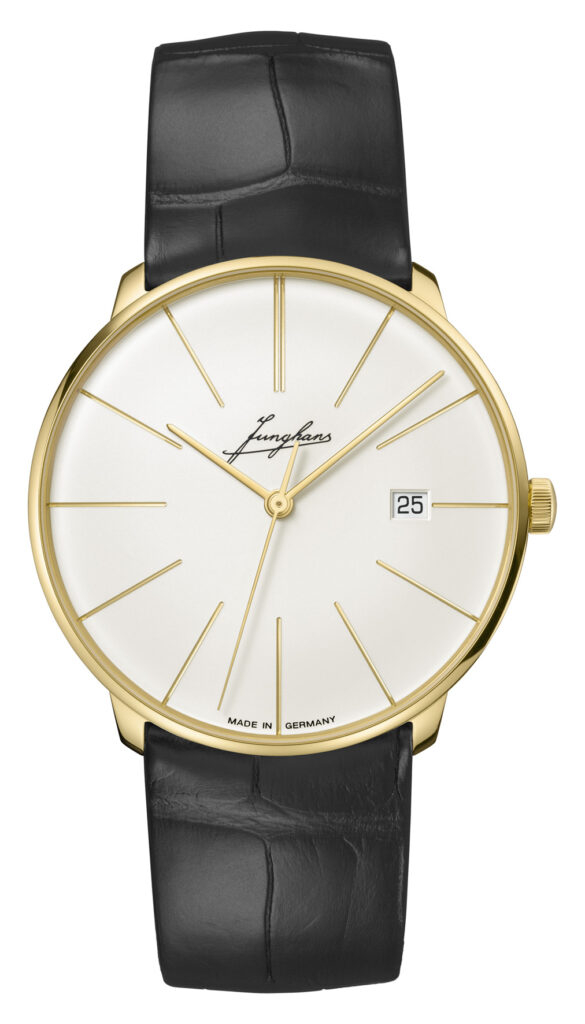 The case is made of 18-carat gold. It measures 39.5 mm in diameter and 11.0 mm in height. It features a 4-times screwed case back of convex sapphire crystal with anti-reflection coating on both sides. The strap is alligator leather with an 18-carat gold buckle.
A Celebration of Junghans' History
Junghans has a long and prestigious history of using technical expertise to make quality products. They were the largest German manufacturer of chronometers in 1951 and the third largest worldwide in 1956. In another landmark moment, they served as the official timekeeper of the 1972 Olympic Games in Munich.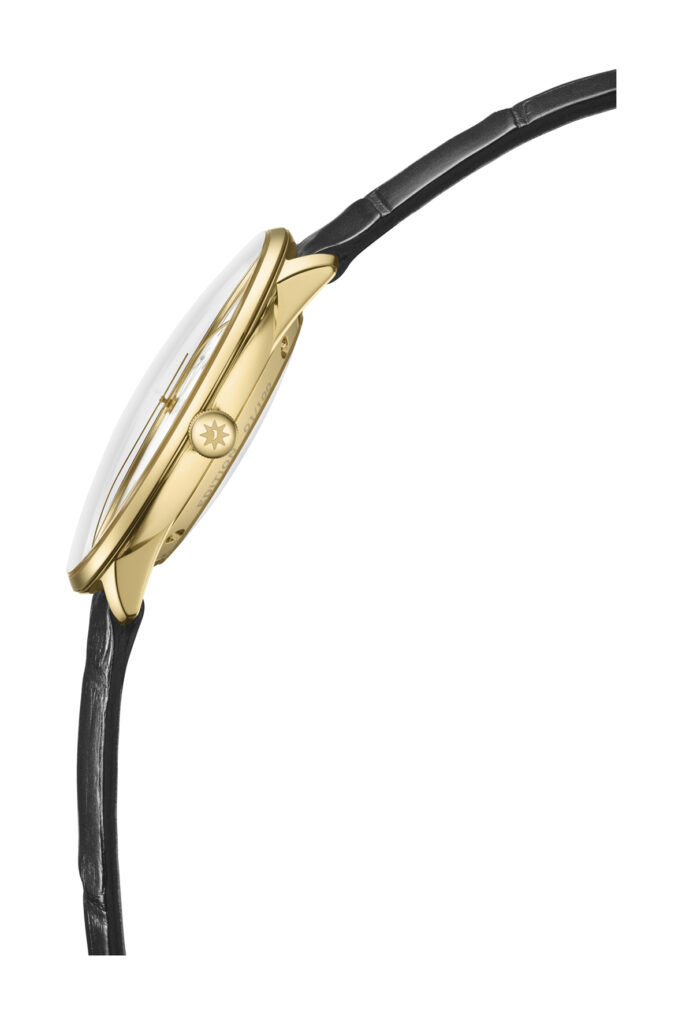 The company has continued to impress in more recent history, coming under new ownership in 2009 and reviving its terrace building in 2018. The constants throughout all of these years have been the company's dedication to stylishness and elegance across all different kinds of timepieces.
This special edition honors the history of Meister watches in particular. Junghans has been manufacturing Meisters since the 1930s. Every detail of the new watch harkens back to that legacy.
The Movement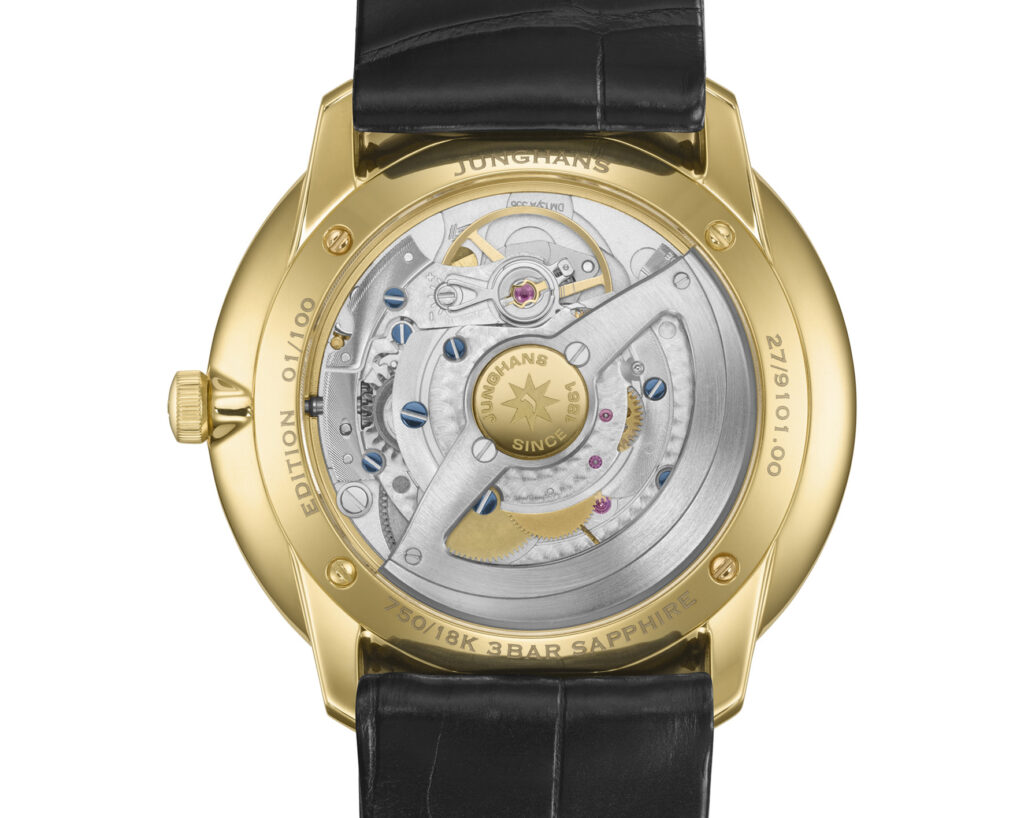 This watch utilizes a self-winding movement J800.1 with two-arm rotor designed specifically for this model, and a power reserve of up to 38 hours. It is a rhodinised movement with blue screws featuring a Junghans-designed rotor with a sunray brush finish, and a gilded and polished plate as bearing cover over the rotor bearing.
Adding This Watch to Your Collection
Only one hundred pieces of this special edition timepiece were produced, so if you'd like to add it to your collection, you will need to act very quickly. You can learn more about purchasing the watch by visiting the Junghans website or visiting a store.