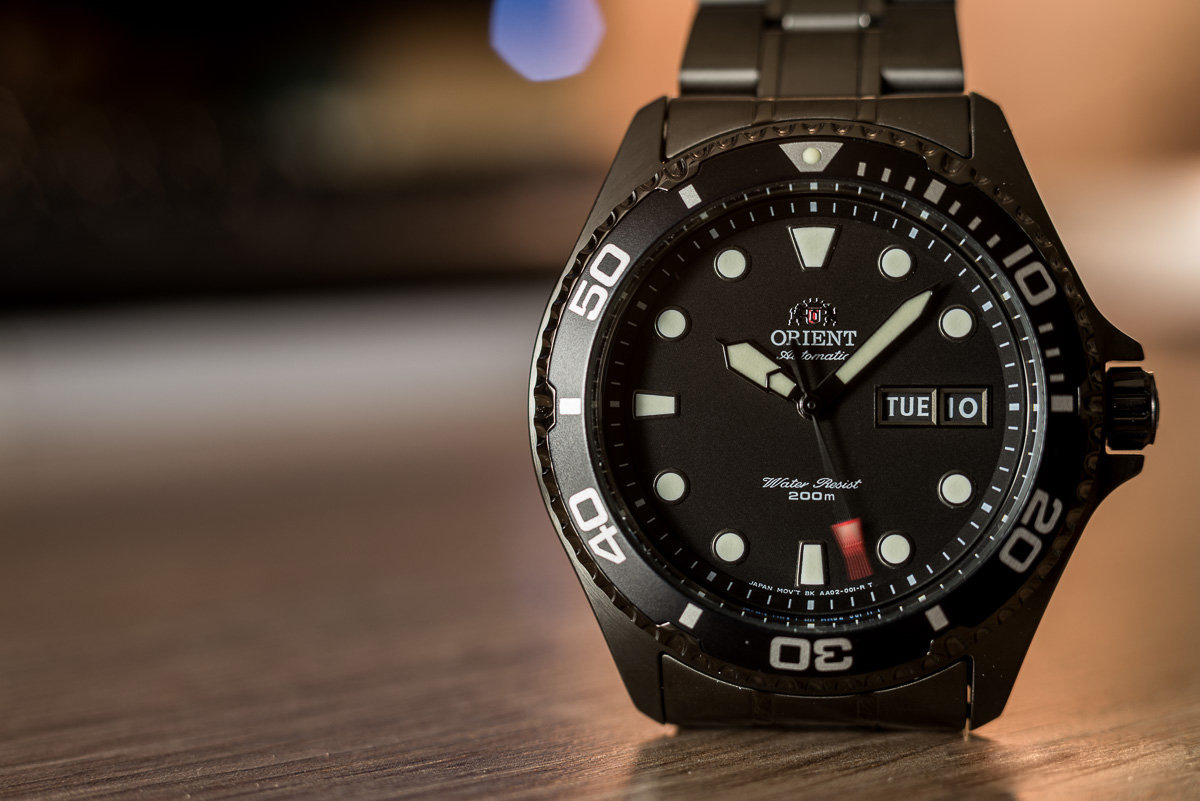 It is a well-known fact among horologists that high-quality timepieces don't necessarily carry a hefty price tag and yet another product of Japanese watchmaking proudly supports the case.
Today, we are having a look at the new FAA02003B9 Ray Raven II from Orient, a successor of the widely-revered Ray Raven, built upon the legacy of a truly trustworthy diver.
> > > Click here to see ratings, reviews, specifications and prices on Amazon < < <
Flawless Successor of Ray Raven
The stainless-steel classic now comes with a several improvements, including the long-awaited upgrade of an Orient caliber F6922 movement, the new hand-winding option, an upgraded 120-click bezel, and many more changes set to thrill the loyal fans of the Ray family.
All these features could only be wished for by Orient lovers in the past, as the original Ray Raven contained a 21-jewel, basic 46943 automatic movement without any hacking option. Now powered by a 22-jewel, Caliber F69 automatic movement, the Orient Ray Raven II is an exceptionally reliable timekeeper, especially when taken in consideration it is placed in the lower end of the price spectrum among other models.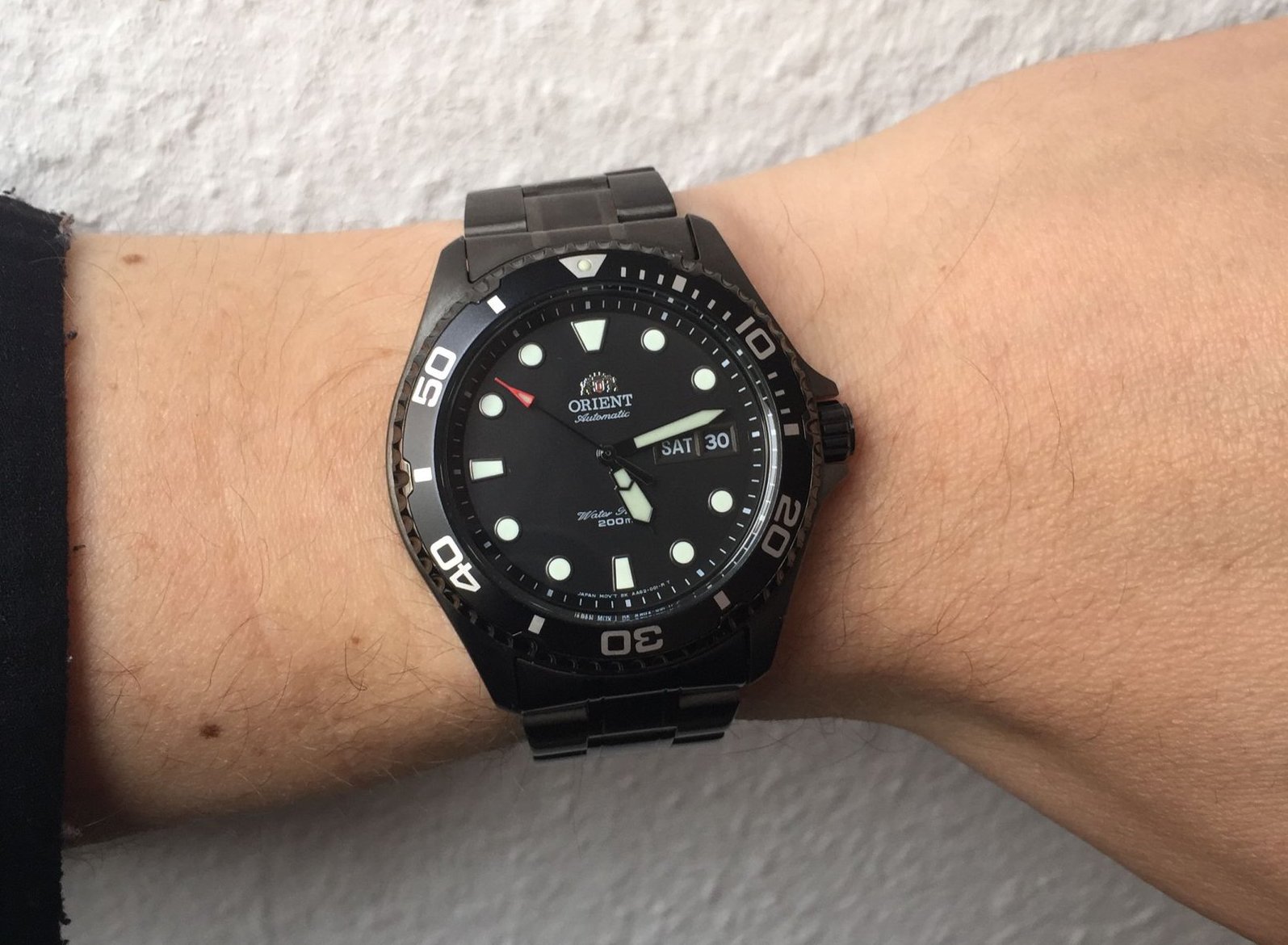 It is worth remembering that watches sometimes don't keep time perfectly out of the box. It sometimes takes time for a movement to 'break in' and start keeping time accurately. With that being said, the Ray Raven II somehow seems to be ticking seamlessly as soon as it's taken out of the box. The mechanism is running a mere one second fast with the self-winding and hackable movement being built in-house to achieve better accuracy. With such a robust heartbeat and a battery reserve of 40 hours, it is no wonder it often holds the longest wrist time among its owners.
FAA02003B9 Design Improvements
In addition to the new movement, the Ray II also boasts an upgraded uni-directional bezel with 120 clicks, mounted onto a new, 13-mm thick case design that gives away that bold, contrasting look and improves precision. The bezel only rotates counter-clockwise for a reason. If you were 50m under the water and had seven minutes worth of air in your tank, you would appreciate knowing your watch wasn't accidentally rotated backward.
> > > Click here to see ratings, reviews, specifications and prices on Amazon < < <
The day and date window still sits at the three o'clock position but is now adjusted via the screw-down crown. The standard PVD stainless steal strap with a smooth, fold-over, push-button safety clasp will ensure your watch looks as bold and provides a solid amount of detail for a diver piece. All these upgrades have made the Ray II a much better watch than its predecessor while still preserving the original aesthetic the watch owes its popularity to.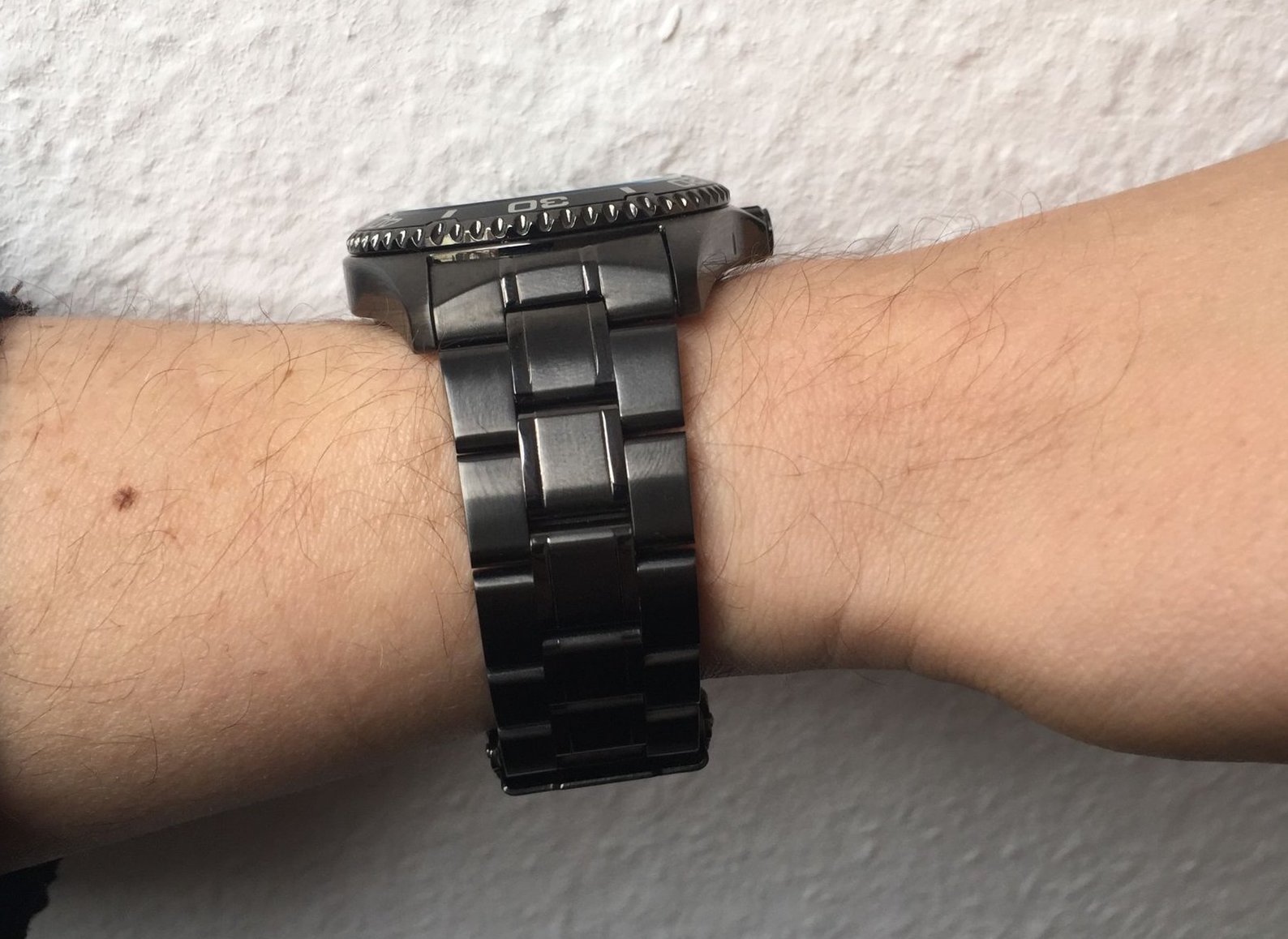 The case is a perfect pick for those who prefer a more heavier watch for their sporty activities. There is certainly a feeling of bold quality about the FAA02003B9 diving watch, but keep in mind you can only go up to 200m in depth with it, as it's more of a skin diver than a professional diving watch. Still, the styling has been executed perfectly and the watch is characterized by the much-loved modern diving watch look of the first Ray.
High Luminosity Levels
Both the hands and the indices are coated with a substantial amount of lume, making this watch one of the best in luminosity performance category. As for the seconds dial, it is made of stainless steal and features a red pointer tip. The length to which Orient went to illuminate even the tiniest of detail on Ray II is astounding. For a watch of this price, the attention to detail really is superb.
Mineral Crystal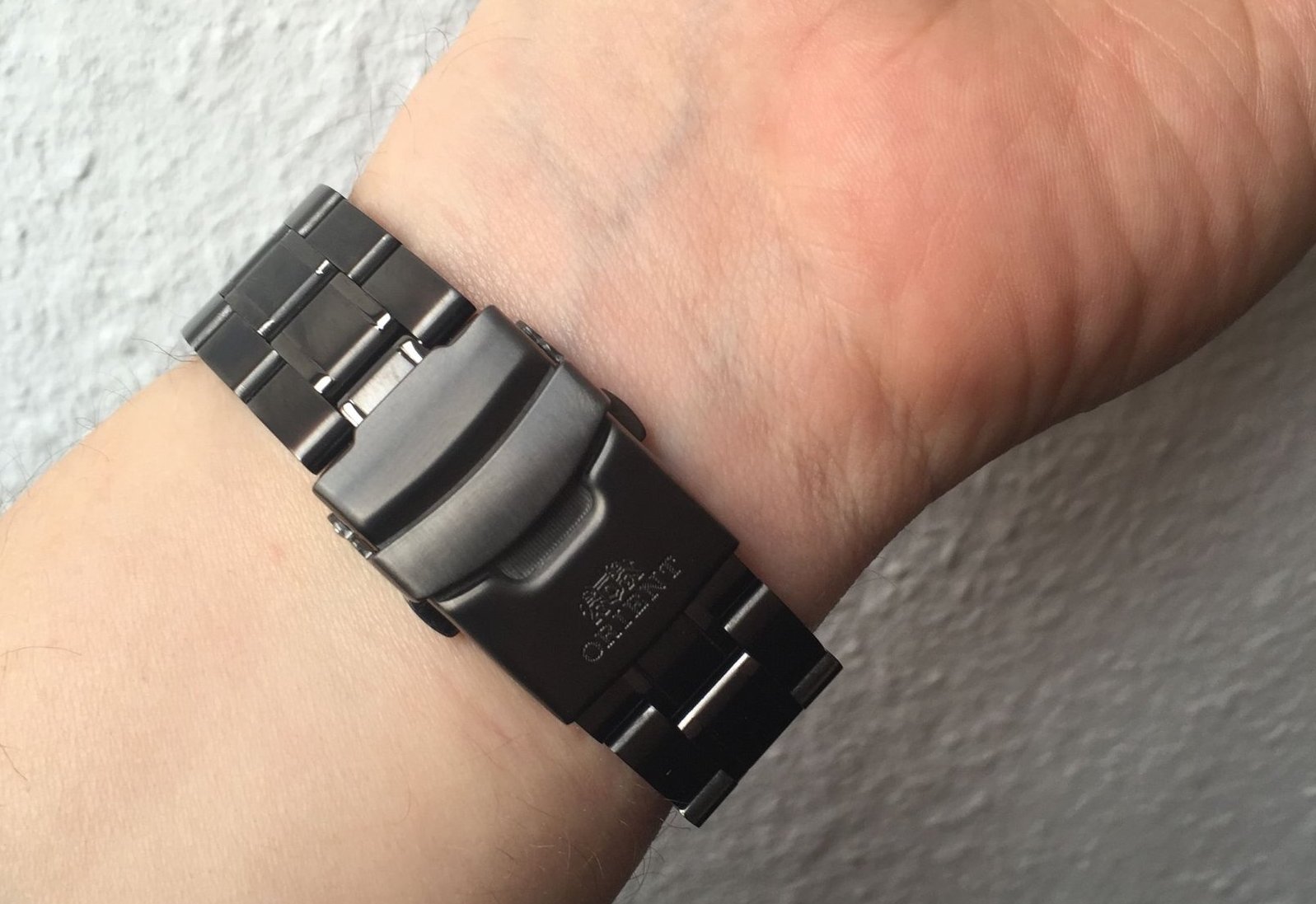 Possibly the biggest downside of the Ray II is its mineral crystal. Though this is partly the reason for its reasonable price, mineral crystal doesn't handle impacts and scratches very well which means you will have to go an extra mile in taking care of the watch's well-being. A deep scratch across the glass can be quite painful to both your heart and your wallet. With some of the previous Orient Ray and Mako watches coming with a sapphire crystal, it is almost certain that future models which employ the F69 movement will also see their cases enclosed in the durable crystal.
In conclusion, the FAA02003B9 Ray Raven II provides excellent value for money; it is dependable, stylish and still retains the design glory of its forerunner. It comes from a Japanese watch brand which takes wristwatch manufacturing close to heart – with 2 million pieces produced to highest standards every year, Orient might just be the most famous watchmaker you never heard of.
The new F69 movement is what sets Ray II apart from other classic diver watches. It would be a difficult task to find such a well-performing and accurate diver watch within a similar price range. Apart from the crystal glass, all components are quality made and in the right place. Ray II, perhaps more than any other watch, offers quality worth every penny you buy it with.
> > > Click here to see ratings, reviews, specifications and prices on Amazon < < <