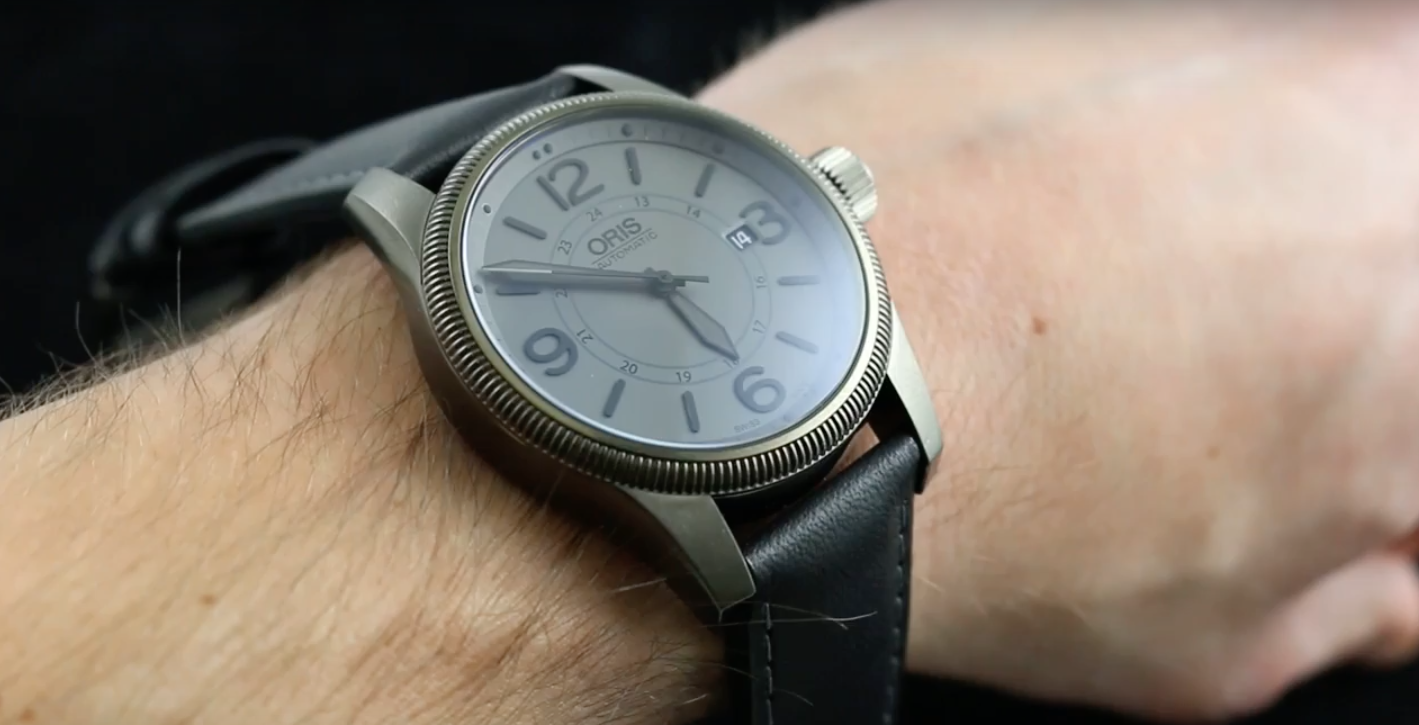 Everyone knows the Swiss for their cheese and chocolate, but we'd be remiss if we didn't draw your attention to their most famous export—timepieces. Today we're going to check out the Big Crown 73376294263LS, a sleek new offering from Oris, a company that has been producing superb Swiss watches for over a century.
> > > Click here to see ratings, reviews, specifications and prices on Amazon < < <
Style
The first thing you'll notice about this watch is that it's black. Very black. You might feel as though you're embarking on a stealth mission when you strap it on. Oris says it's "grey," so perhaps we can meet in the middle and call it "charcoal." Either way, it's dark. But don't worry: pair it with dark shoes or a dark belt, and this watch will look sharp. Oris markets this as a luxury-style watch, but you can probably pull it off on business-casual days as well.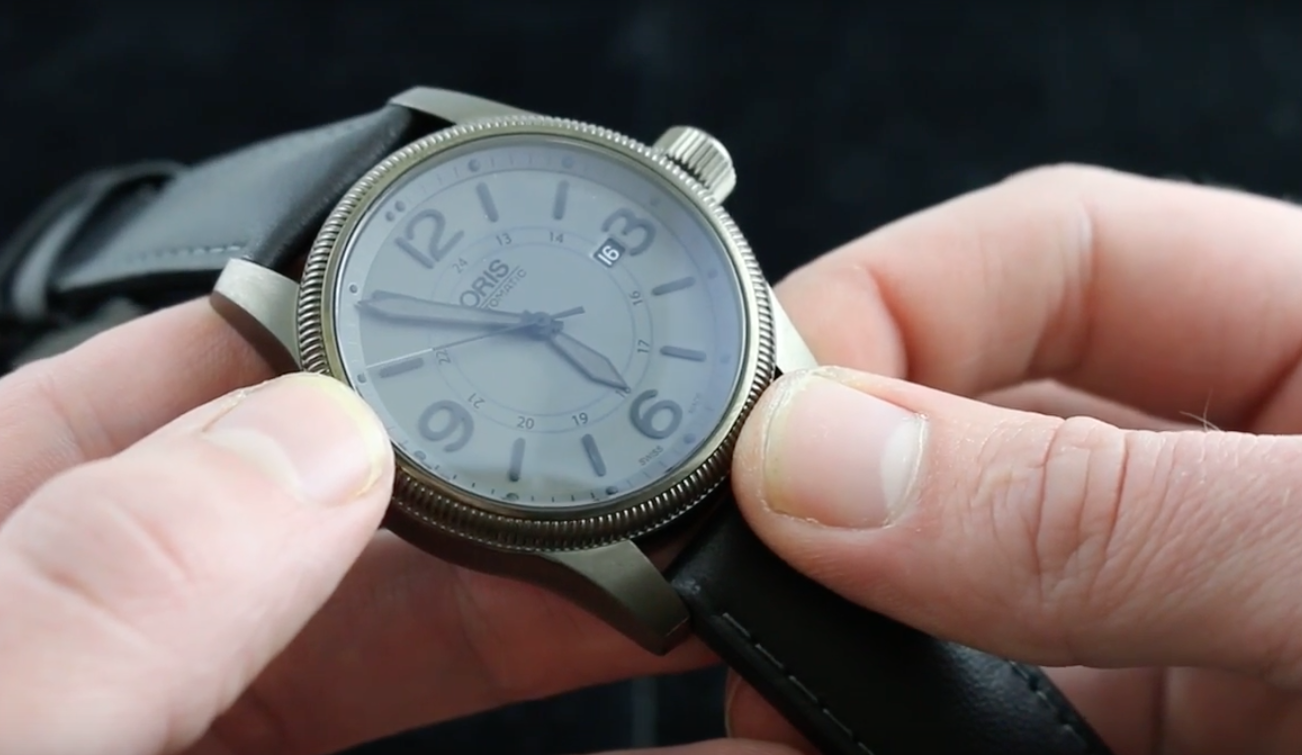 The dial manages to incorporate a number of features while maintaining an understated look. The "compass" hours (12, 3, 6, and 9) are marked with Arabic numerals while the rest make do with applied stick markers. A subdial outlined in slate blue shows the military time. (Hint: if it's dark outside and the hour hand is pointed straight up, it's 2400 hours.) The skeleton caseback features a ridged texture along its circumference. Inside, you can see the bold red rotor and gold-toned wheels.
The outer rim of the dial has lumed dots at every hour, with two dots marking the twelve o' clock position, as well as minute markers in between. The hands, unapologetically wide and obelisk-shaped, are also luminescent. At the three o' clock position you'll find a simple date window. The font is small, but fortunately it's white and stands out sufficiently to be read with ease.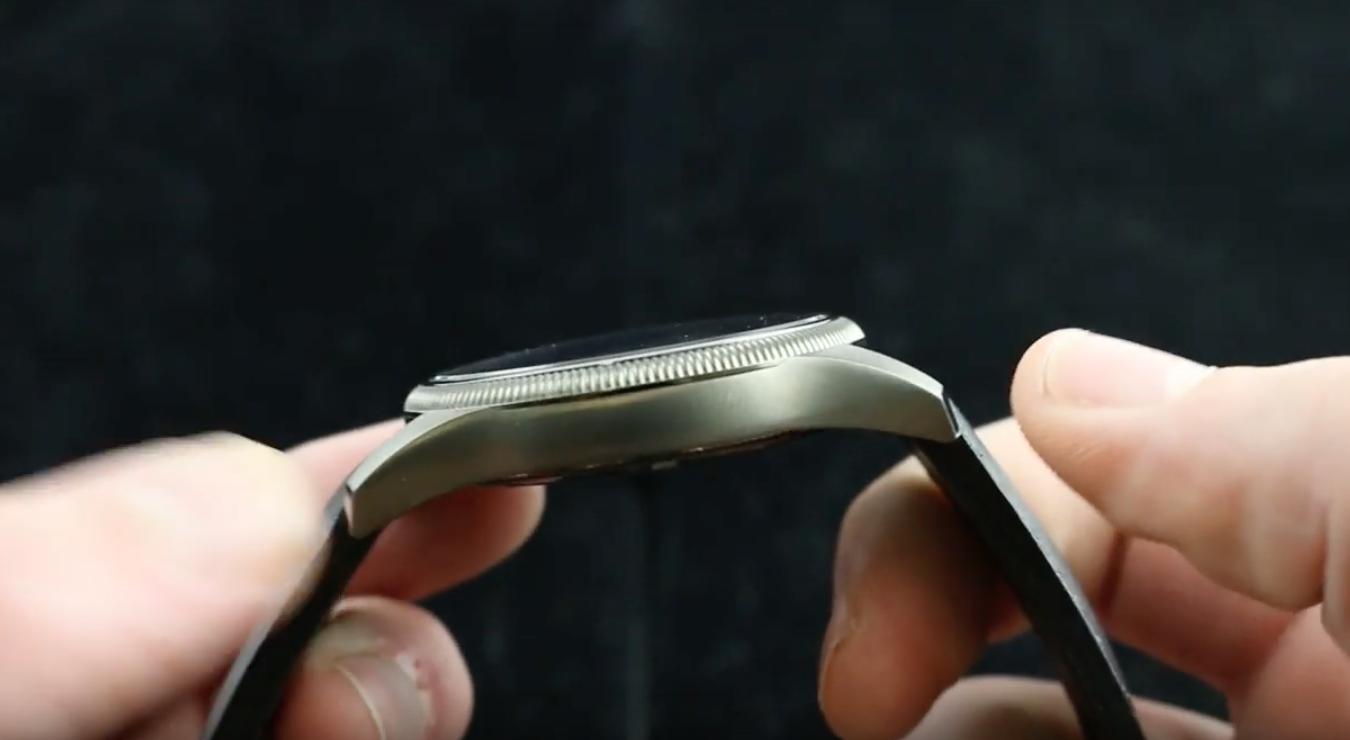 > > > Click here to see ratings, reviews, specifications and prices on Amazon < < <
So what kind of a face does this watch present as a whole? There's no question the matte-finish dial exudes sophistication, but the lack of contrast could be an issue. If you like being able to read the time at a glance in any lighting condition, the black numbers on the grey (charcoal?) background could give you a little trouble. Still, this watch does an impressive job synthesizing a handful of useful features into a clean and uncomplicated dial.
Build
With a name like Big Crown, you're probably expecting a durable watch. And you're not wrong. The round case is constructed of PVD stainless steel. If you're worried that scratches will be especially noticeable against a dark finish, you'll be glad to know that PVD uses titanium ion plating to enhance the durability of ordinary stainless steel. This wards off scratching and corrosion far more effectively than traditional electroplating or powder coating.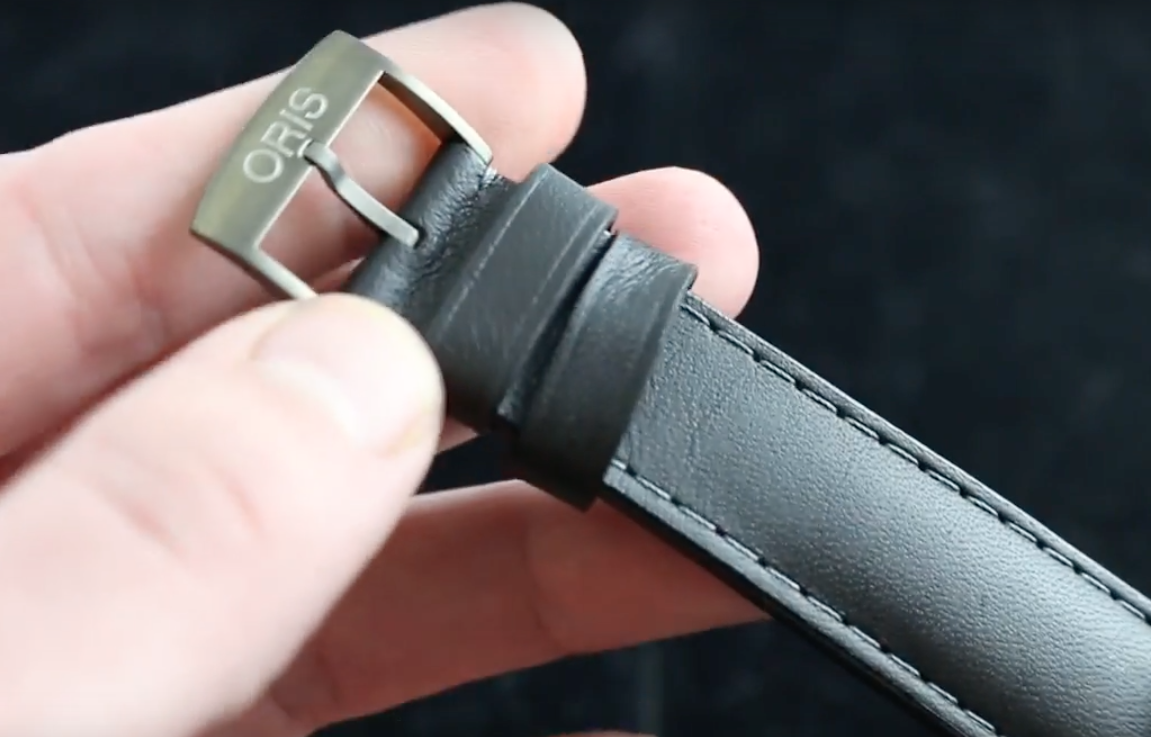 The dial window is tough, too, with scratch-resistant sapphire crystal. Oddly enough, the crown on the Big Crown, while substantial, is not as unwieldy as you might imagine. Though it protrudes a bit more than some, it's hardly a distraction. The crown is a screw-down type, granting the watch a water-resistance of 100 meters. To unscrew the crown, simply turn it anti-clockwise and pull it into position to set the date and time.
The bezel is nothing to write home about, functionally. It's stationary and has a corrugated appearance, almost like a tightly-coiled spring.
Let's talk size. The case is on the hefty side, 46 mm in diameter with a thickness of 12 mm. Those with slight wrists might find this off-putting. It's an ideal fit for 7.5 to 8.5 inch wrists. The band width is 21 mm and, like the rest of the watch, black. The light grey stitching provides a nice contrast to the calfskin leather and matches well with the burnished grey of the lugs. The strap fastens snugly with a conventional tang clasp. You might find the leather a little stiff at first, but with enough wear it will become supple and comfortable.
Big Crown Movement
The Big Crown is powered by an Oris 733 Swiss automatic movement with 26 jewels and a 38-hour power reserve. Oris recommends you wind the watch every two weeks.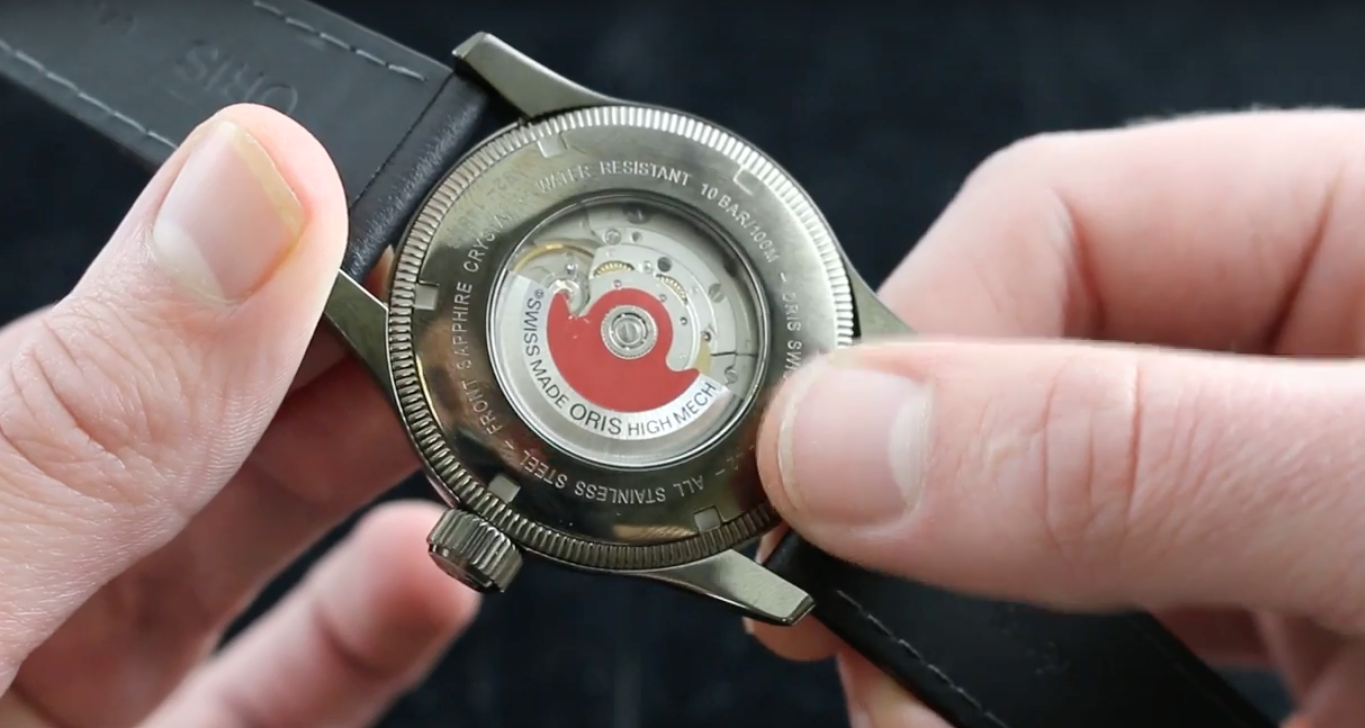 Worth the upgrade?
It's worth mentioning that there are different versions of the 73376294263LS, but you'll want to consider whether they're worth the additional expense. Oris's own product description lists at least three variations on the 73376294263LS, and frankly the differences are hard to discern—aside from the price tag. In one instance, we found a version of the Big Crown that ran $250 USD more expensive with no detectable improvements or upgrades, so shop carefully.
Final Thoughts
With its muted, monochromatic appearance, this is not the most adaptable watch from a fashion standpoint, but with the right ensemble it can be a striking accessory. There are few complications, and the watch face may be difficult to read in certain lighting conditions, but it's hard to fault this watch as a basic timekeeper. Those looking for a mid-level Swiss timepiece to add to their rotation may want to give the Oris Big Crown a second look.
> > > Click here to see ratings, reviews, specifications and prices on Amazon < < <