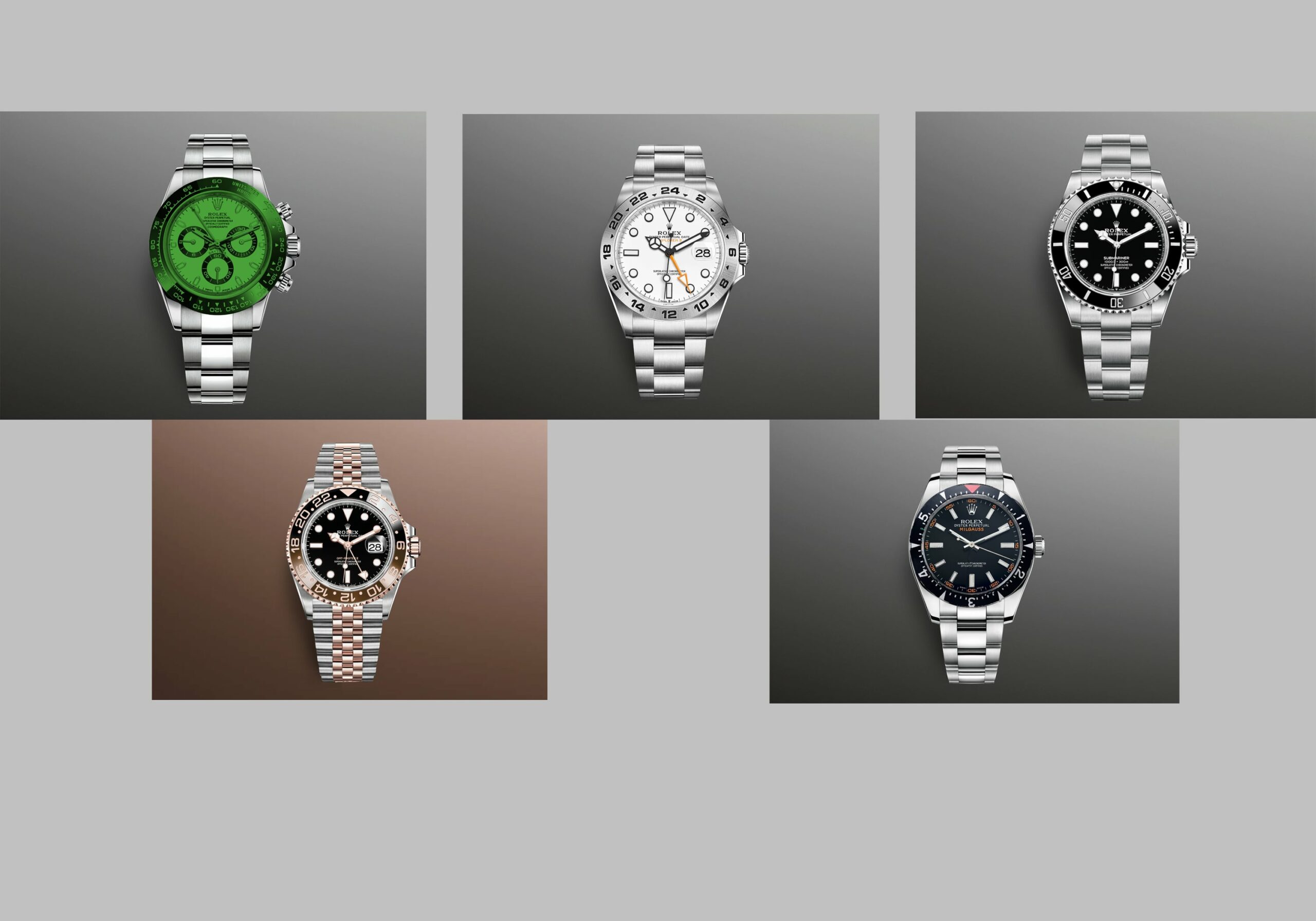 After watching some of the mainstream watch publications release Rolex predictions for many years now, I think it's about time we jump in with our own predictions for this year, March 2023 to be exact right on time for the new releases. I think that as a Rolex collector, enthusiast, and obsessive I'm relatively qualified to take a couple shots at some Rolex predictions, or maybe should we say – "hopeful releases".
I will stick to some of the more sought after Professional line of watches in the Rolex catalogue, such as the Cosmograph Daytona, Submariner, and Explorer. This will be a fun list based on my research into Rolex's history in an attempt to predict what could be coming in the now very near future. Some of what we come up with here will be calculated guesses with a touch of hope and a dash of industry rumour. Sit back and enjoy what many of us Rolex collectors deem to be one of the most exciting times of the year!
Cosmograph Daytona Hulktona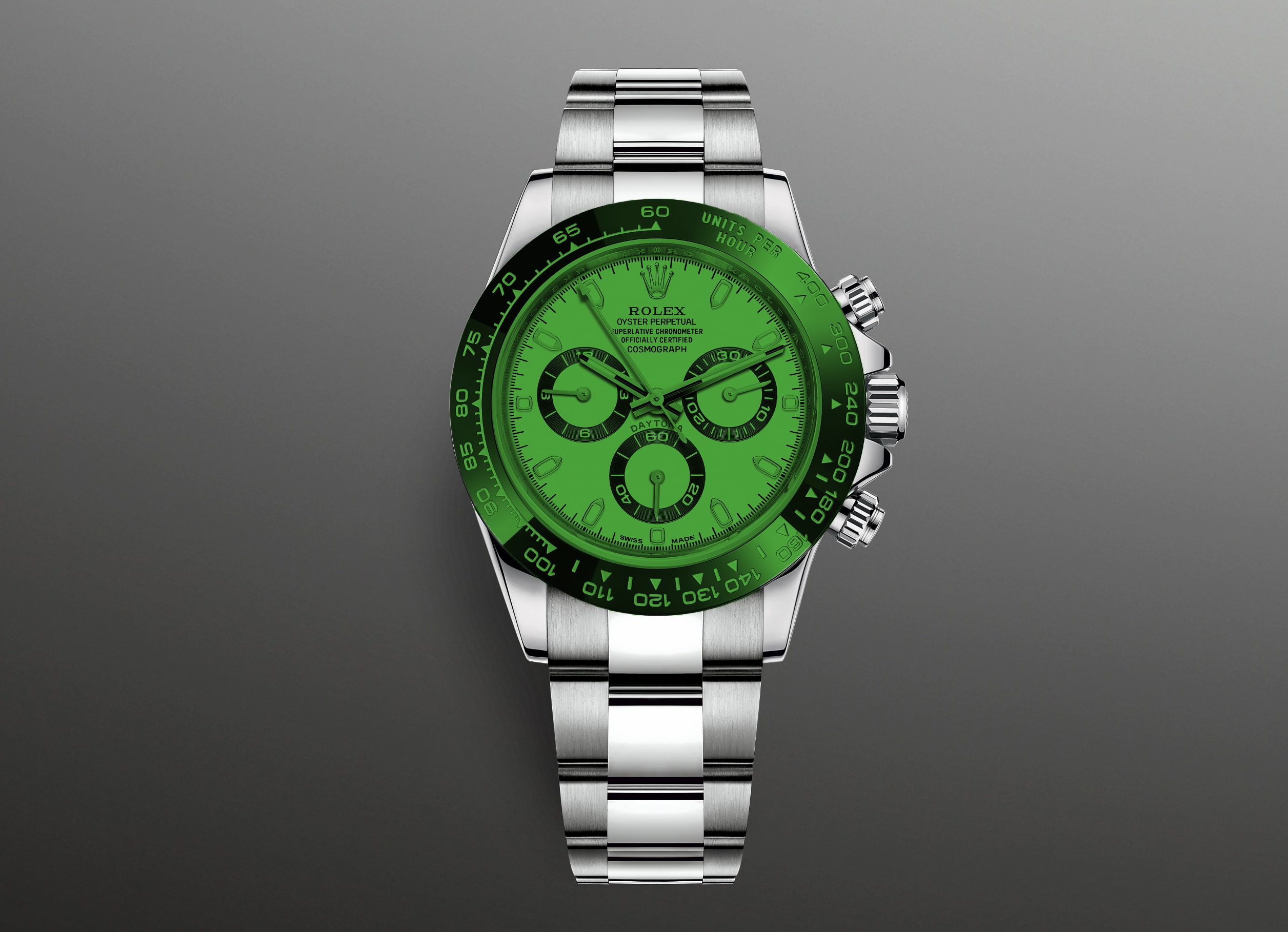 As many of you have heard, 2023 is the 60th anniversary for the Rolex Daytona. This is big news considering the Daytona is what is generally considered Rolex's most coveted and desired watch ever made. The Daytona is one of the watches that has remained true to the original, more so than almost any other Rolex sports watch. Many of which have undergone major transformations to case size, shape, and dial reconfigurations. For example the super-case and maxi-dial on the Submariner, as well as its jump from the classic 40mm size to 41mm. Meanwhile the Daytona has maintained it's classic sized case shape at 40mm, very slimmed lugs, and minor dial changes mainly to text. Is this about to change for the 60th anniversary? We think this could be a strong possibility.
Here is our prediction: A stainless steel or white gold Rolex Daytona with a dark green bezel and dial in 42mm.
GMT Master II Rootbeer Jubilee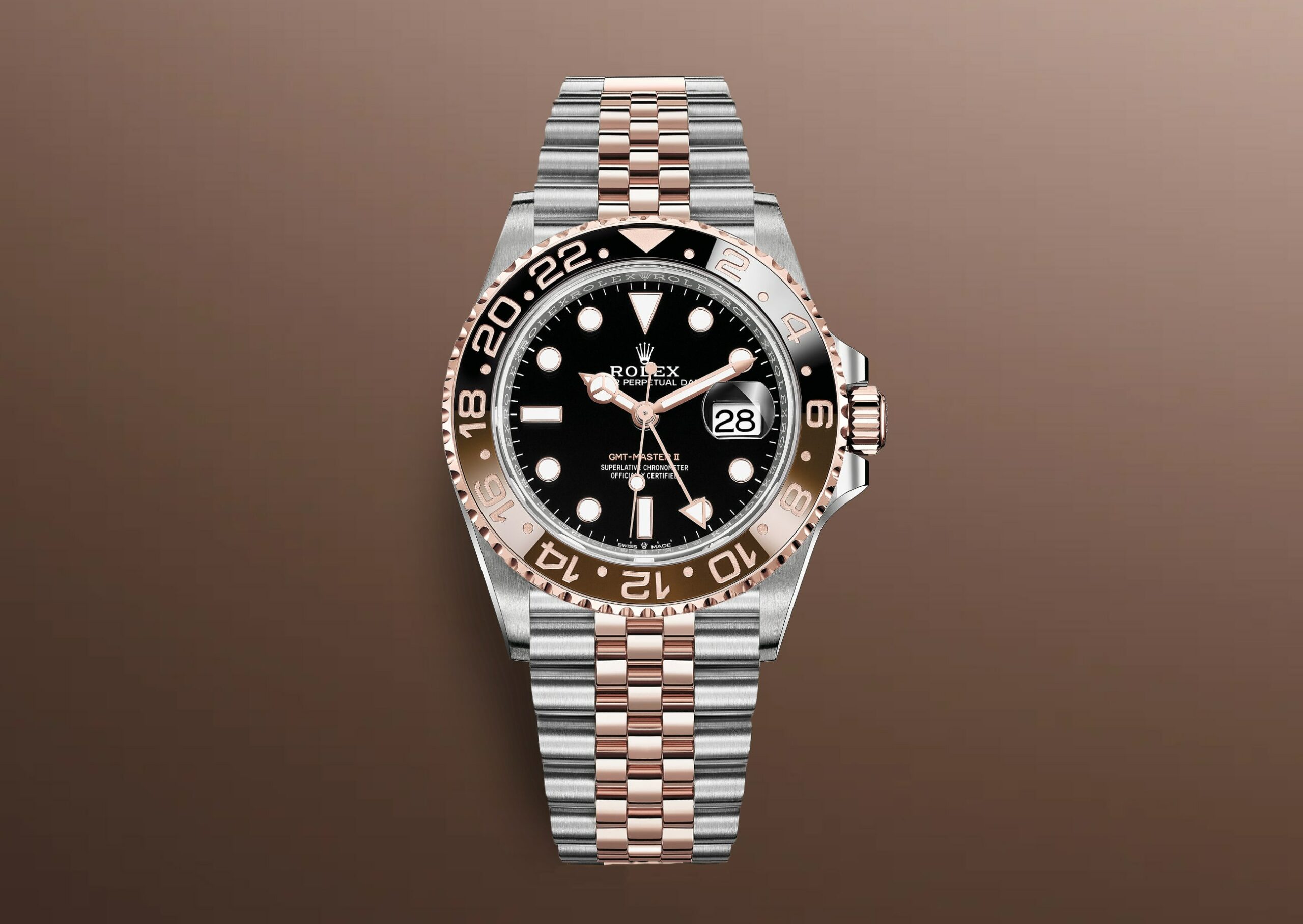 I've had an affinity for the GMT Master II Rootbeer ever since Rolex reintroduced it back into the lineup. It's perhaps the only two-tone Rolex that draws me in, but even then I felt it's missing a couple minor tweaks. After chatting with various other Rolex collectors I've come to realize that these small tweaks are not just desired by me, but by many. Hopefully Rolex will listen and release what we've been asking for this year.
I think we could see a GMT Master II Rootbeer, two-tone, on Jubilee bracelet with a slimmed down case upsized to 41mm similar to the 124060 Submariner. So this watch would be essentially the same as the current model but on a Jubilee bracelet with a slimmer streamlined case and lugs. You could also consider this new release prediction a more accurate re-issue to the original Rootbeer released back in 1963 without the nipple indices and brown dial, or to be even more accurate something similar to the vintage Ref. 126711.
Here is our prediction: A two-tone GMT Master II Rootbeer with a slimmed case on a jubilee bracelet.
Rolex Explorer II Polar 40mm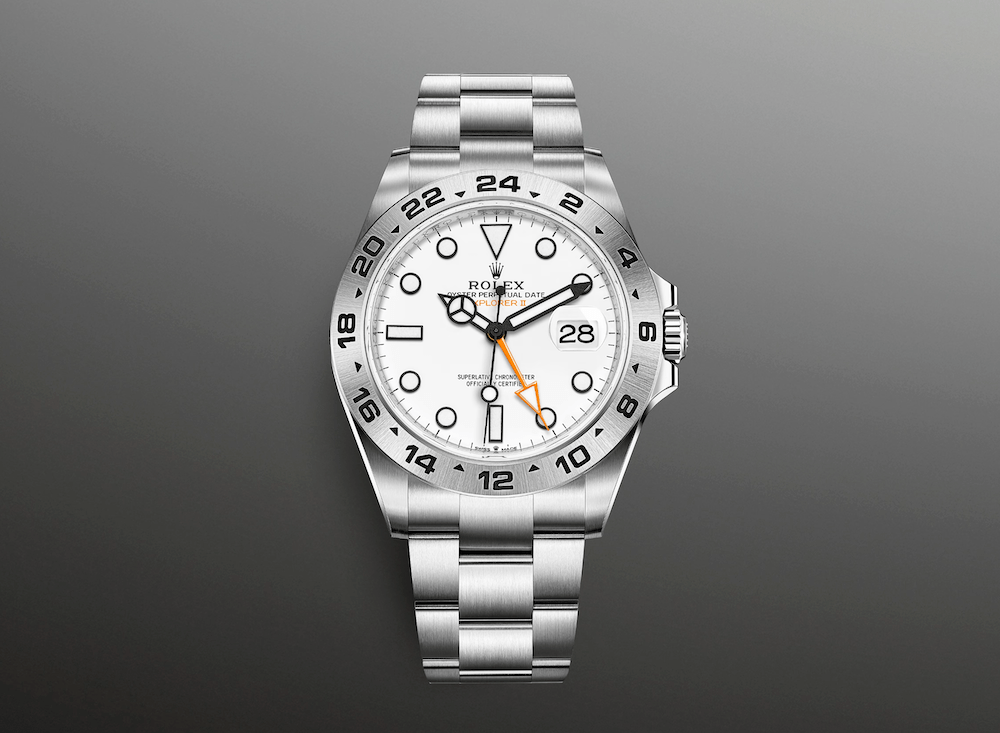 Here's one we've all been wanting for years, the Explorer II back at the 40mm size. The current 42mm sizing is considered a big watch, too large for many us with a wrist size between 6 inches and 7 inches, which is usually considered common territory for wrist sizing. Those who are actively looking to purchase the current Explorer II have average to above average wrist size.
I think it's about time Rolex allows this model to be more accessible to us smaller wrist sized folks, I think it's a legit possibility that we see this model come back to 40mm in 2023. Just a simple proportional shrink in size would do it, the rest of the watch is already fairly spot on. Considering the Explorer II tool watch heritage I don't think we would see any playful colours, but that's ok because the black and white dials with the splash of orange on the GMT hand is cool enough.
Here is our prediction: A new Explorer II brought back to the original 40mm size.
Rolex Milgauss Reissue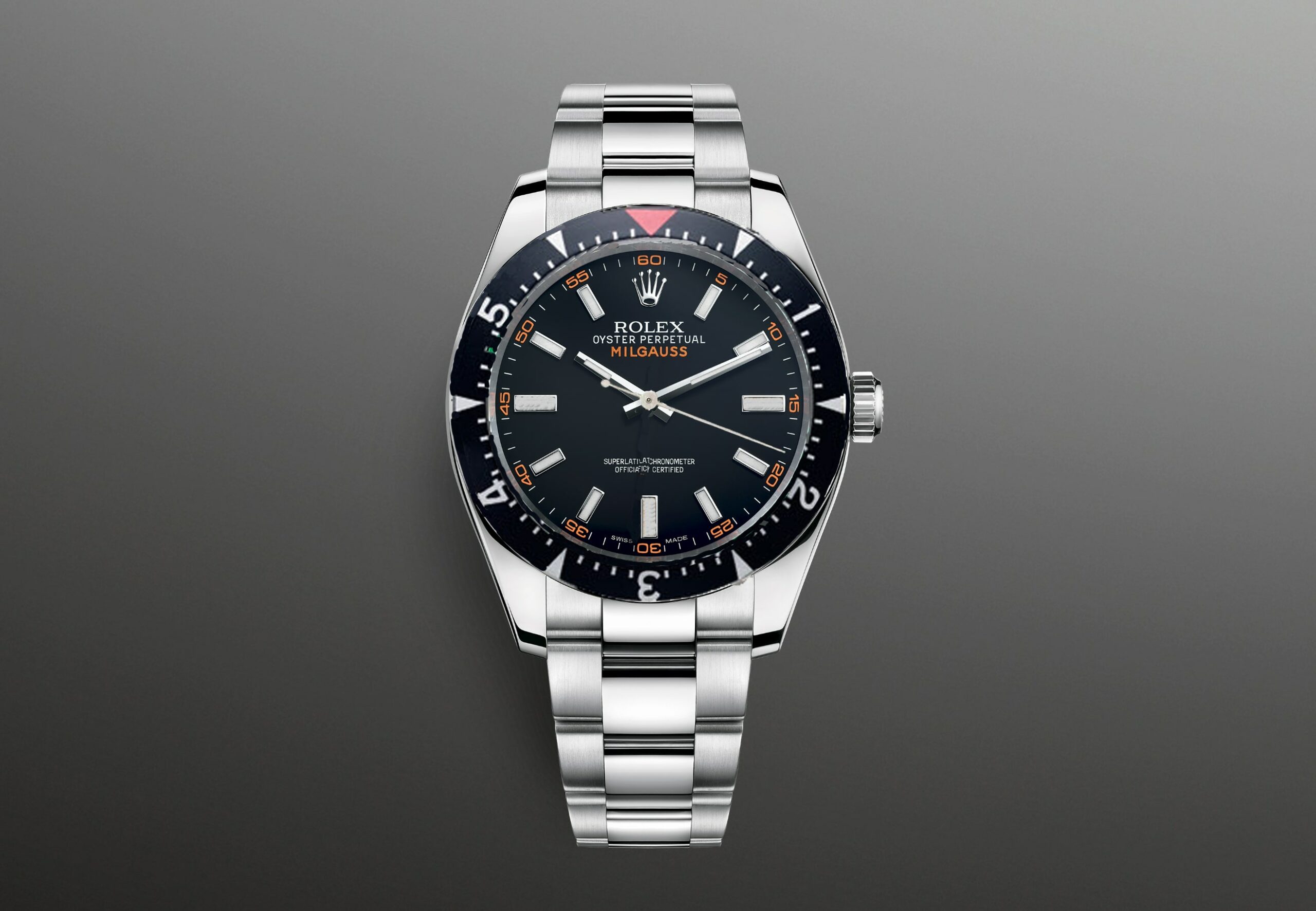 The current Milgauss has been in the Rolex catalogue for quite some time now, and if I may say so in need of desperate updating. I think this update could be coming this year for a variety of reasons. For one, the Air-King which shared the same exact case as the Milgauss was updated last year to a more streamlined and thinner case with crownguards, there's a strong possibility that the Milgauss follows in these footsteps. This would allow the new Millghauss to not only be more wearable but it would certainly modernize it aesthetically as well.
Now for the spice, I think that we could also see a significant update to the Milgauss in terms of the dial design and a complete swap of the polarizing lightning bolt second hand to something straight and more standard. I also think we could see Rolex bring back the rotating bezel as seen on vintage versions of this watch.
Here is our prediction: A new Milgauss with a thinner streamlined case, change of the second hand and dial, and addition of a rotating bezel.
Rolex Submariner 124060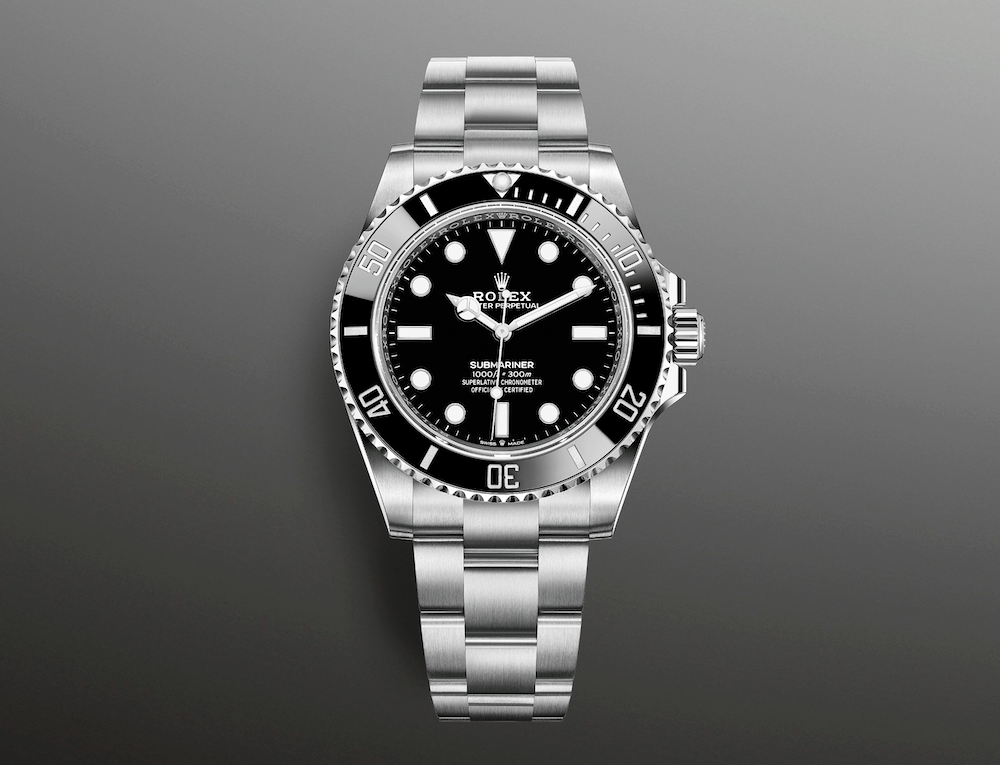 It's actually the Submariner's 70th anniversary this year, and we all know that Rolex usually plans updates for anniversaries. Here's the catch, a major update was already done to the Submariner in 2020, slimming the case design and upping the size 1mm from 40mm to 41mm. Because of this I'm inclined to think Rolex might skip the big releases for the Sub this year and just stick to the current iterations, after all Rolex doesn't like to make drastic changes too often – if at all.
Here is our prediction: The Submariner remains untouched for this year.