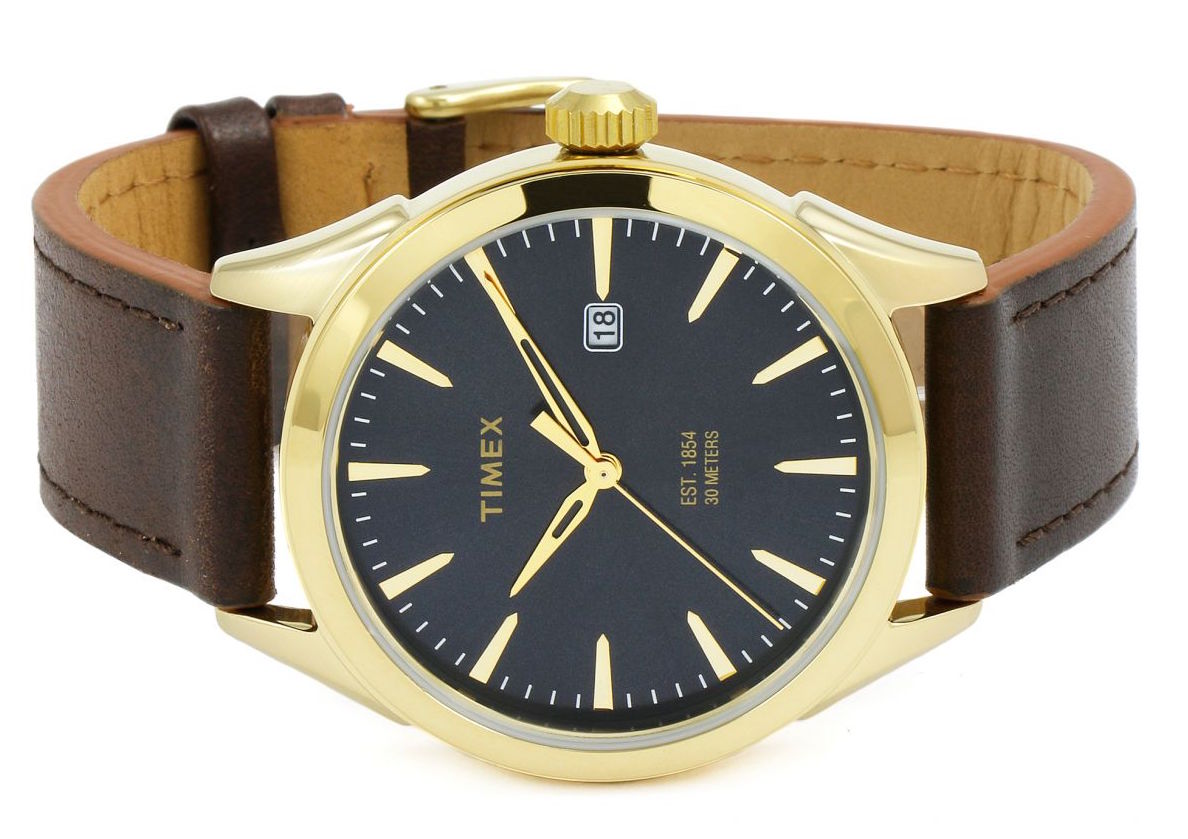 Timex continues their tradition of simplistic design and functionality with the Chesapeake TW2P77500. At around $30 (at the time of this review), this is one of the most affordable watches on the market without sacrificing the quality that Timex is pretty well-known for. The watch has a brown leather strap and features a gold-toned case with a black dial and gold accents. It doesn't have a ton of unique features, but it tells time accurately and gets the job done.
> > > Click here to see ratings, reviews, specifications and prices on Amazon < < <
TW2P77500 Minimalist & Classy
In terms of features, the watch is pretty basic. It's obviously marketed to be a minimalistic watch, so this shouldn't really be a surprise to anyone. There is a traditional window on the dial used to tell the date, but beyond that it's pretty much barren.
While it might be simplistic, I think it's a very classy-looking budget timepiece. The pigskin leather band feels pretty comfortable on the wrist and looks as good as other watch bands on the market. The gold-toned case and crown are very well-made and don't look or feel cheap. The black dial with gold accents really adds a classy aesthetic to the Chesapeake TW2P77500, and the font and style of the numbers aid in this unique appearance. It's simple, sleek, and there's not a lot of extra stuff on the dial to make it feel overwhelming to look at. This is obviously made for people who want a nice dressy watch at a budget price, and it accomplishes this mission well.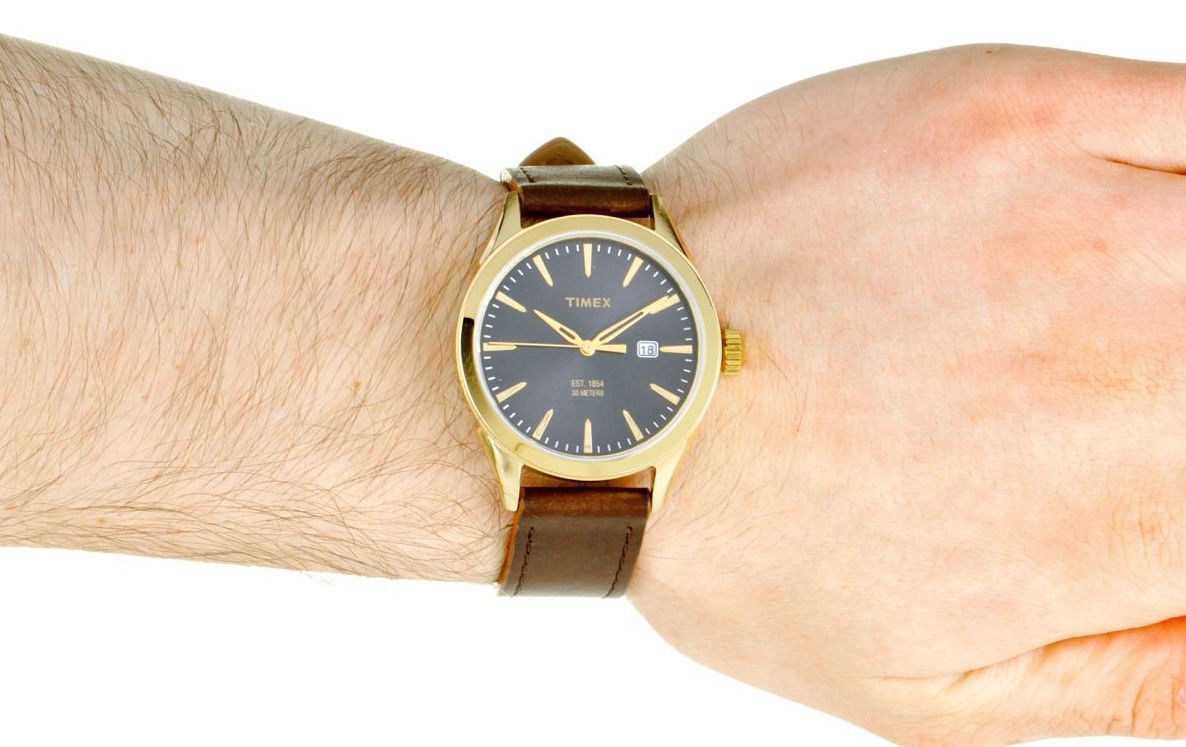 Functionally-speaking, the Timex TW2P77500 hits every point. It keeps time well, it's easy to read, and the hardware feels sturdy enough to hold up for a long time. The crown feels pretty sturdy in particular, and adjusting the time is about as easy as reading the time itself. The analog display is also protected by a glass mineral window that feels just as sturdy as any other I've encountered. Surprisingly, the pigskin leather band feels extremely well-crafted as well. It's pretty hard to find a good leather band on a watch in this price range, so it's refreshing to find one like the one on this watch. Speaking of the band, the buckle clasp is totally functional as well and I haven't had any issues with it coming undone or any other structural integrity issues.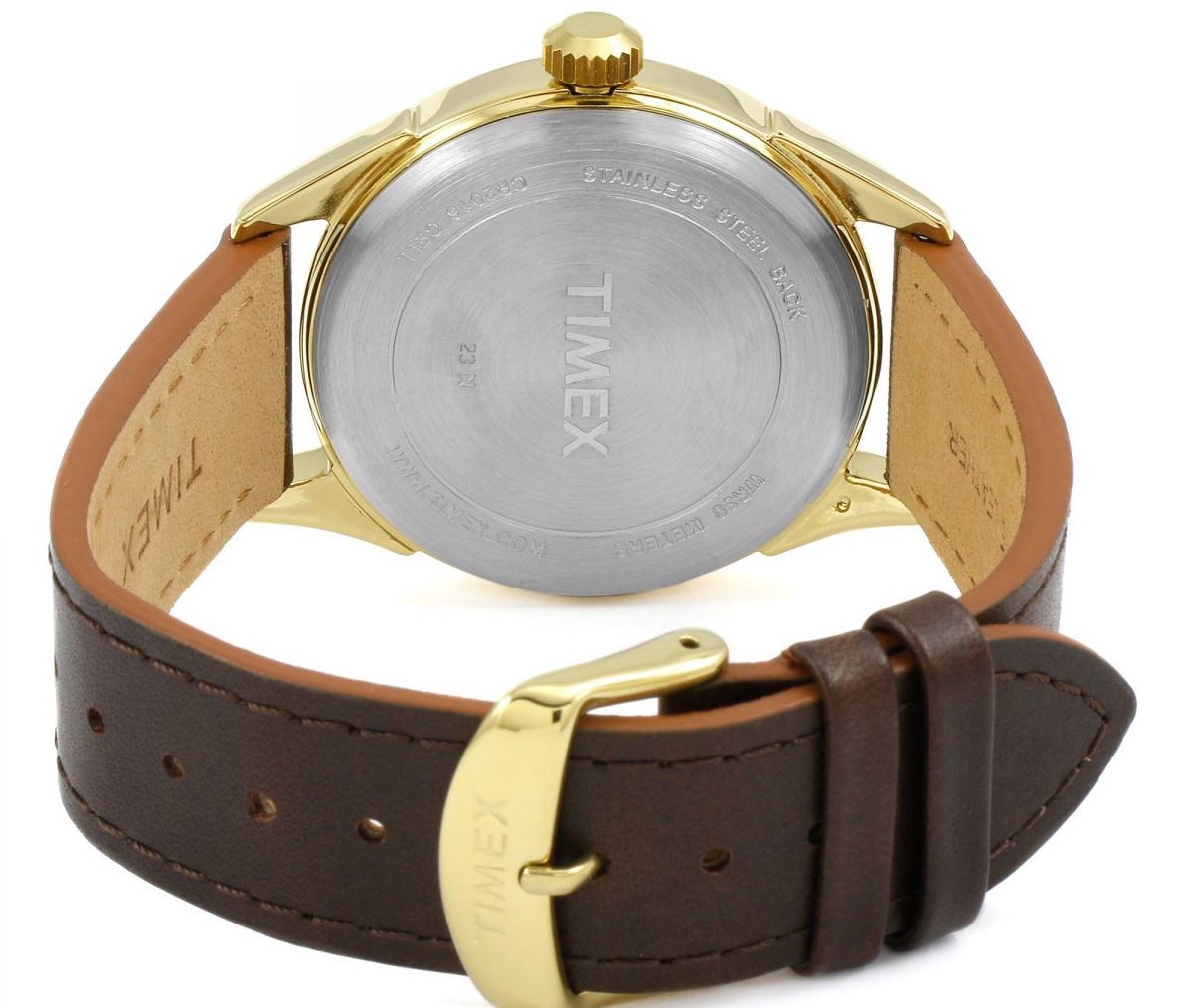 Overview
Overall, the Timex Chesapeake TW2P77500 is a great watch for the price. This analog piece is no exception to the quality that we're used to seeing from Timex and their various sets of affordable watches. It's a great option for those on a budget that also want a fully-functional and reliable watch with a bit of a classier look.
> > > Click here to see ratings, reviews, specifications and prices on Amazon < < <