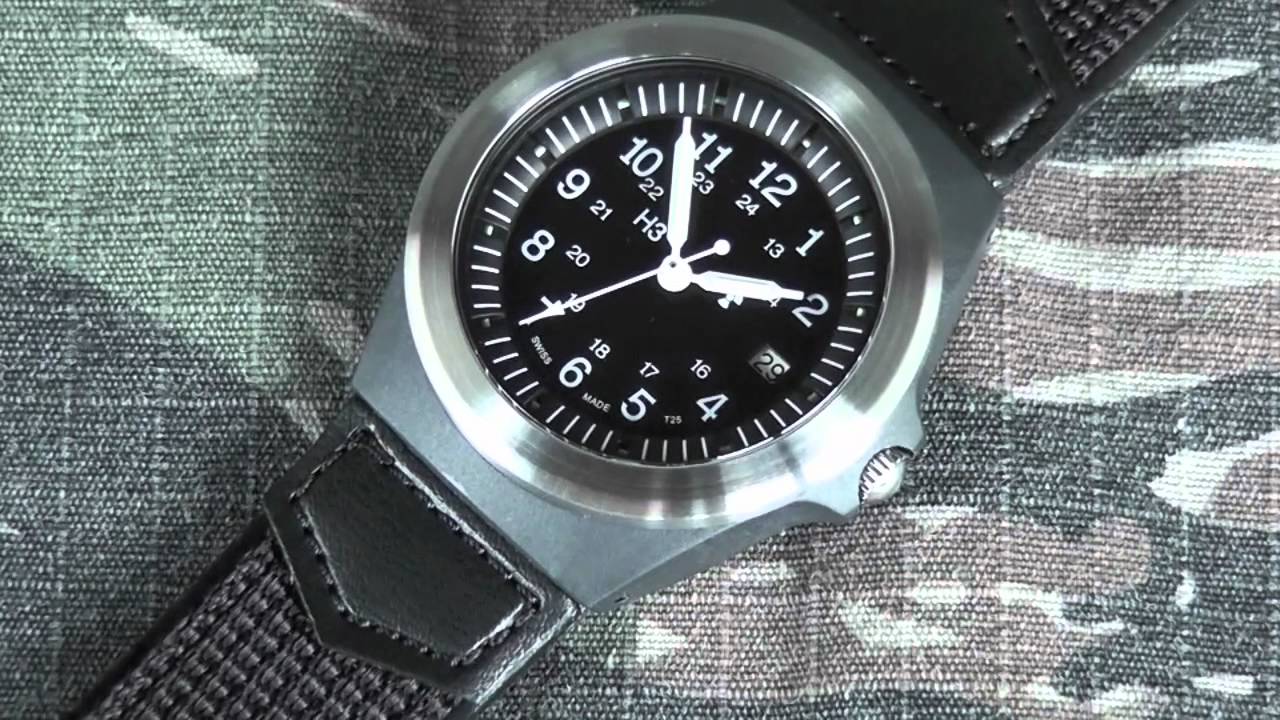 Are you put off by elaborate design and loaded features on a watch? If so the Traser Type 3 Tritium is right down your alley. This military styled timepiece doesn't attempt to draw you in with the bells and whistles but rather its simple, task specific design. It was worn in the Gulf War and will almost certainly be able to deal with whatever you intend to put it through.
> > > Click here to see ratings, reviews, specifications and prices on Amazon < < <
Polyester Case
The case of this military standard timepiece is polyester to make it durable and ensure that it will have to go through quite a rough time before it shows any hint of giving up. The polyester also makes it a fairly lightweight piece that makes for easy daily use without needing to be removed regularly and the size of the case is relatively small at 37mm so you will most likely not be hampered by it. The only suggestion here would be that if you are expecting to keep it on when it will come into daily contact with water then the nylon strap will be your best friend. If taking it off regularly doesn't bother you then the leather strap is also great. The clasp here is a buckle clasp that shouldn't give you too much discomfort though I do get the feeling that people with slightly bigger wrists than mine might experience some discomfort. The main point here is that there is choice which is always a winner when you are looking for something that is going to be on your arm all the time.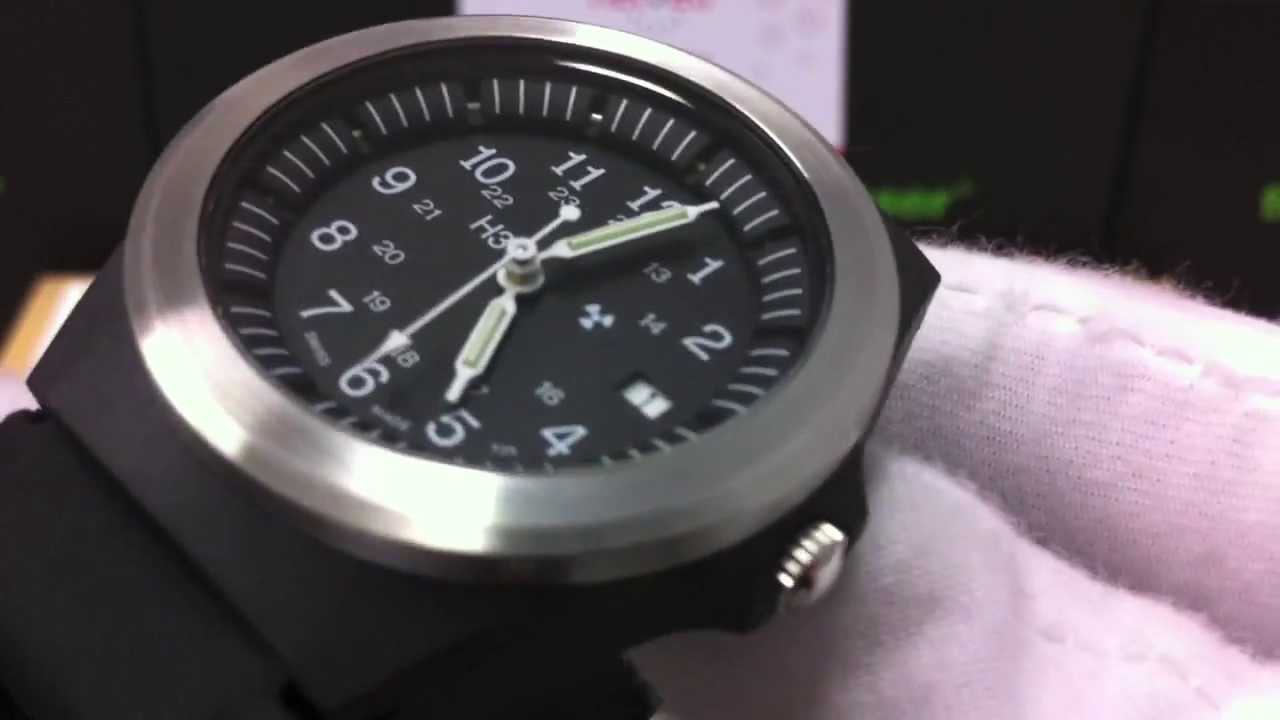 > > > Click here to see ratings, reviews, specifications and prices on Amazon < < <
The bezel is a stainless steel and lightens up the otherwise dark features of the watch. It doesn't stand out too much though due to the Tritium used to illuminate the watch. The Tritium is incredibly effective at lightening up the face and you will most likely be surprised by its effectiveness. All of the indexes are made identifiable by a bright green tritium except for the 12 o'clock which is orange.
Type 3 Feel and Dial
If you have ever seen the original watches built in the 70s for the military then the TYPE 3 TRITIUM will look very familiar. The original traser in the late 80s was also built to this standard military specification but it was a little bit more rugged and a bit larger. The watchmakers kept in check with the rigid structure of this watch with almost no branding. You have to look very closely to find any branding on the piece and then you will only find a little radioactive symbol signifying the tritium powering the watch. The watch hands also have green tritium making them easily visible without being powered up by light before.
The dial is black and white with and the indexes are Arabic numbers and under each index is its corresponding 24-hour watch number. The perimeter has the slightest hint of a white gasket which we see in between gaps in the dial along the edge. The crystal is mineral which helps keep the cost down while still providing a hardened resistance to the glass breaking.
Time and Time Again
The Swiss Ronda 505 Quartz keeps this soldier ticking on time. I have noticed that some other commentaries have had some issues with the accuracy of the time but this often seems to lean towards some sort of factory error. The time on this piece respects the importance of military punctuality and will keep your time accurately. The water resistance rating is 30m so I would not test it with extreme water or diving conditions since that is not what it is made for but other than that you will be hard pressed to get water into this watch.
This quartz is expected to keep your time going for up to 4 years which really makes it a watch that you can put on after you purchase it and not have to worry about it for quite some time.
Final Thoughts
The fact that the Traser Type 3 Tritium is made to military specifications should speak loudly already. The military wouldn't easily attach their name to something that was sub-standard and unreliable. The watch in my opinion doesn't flatter itself in the pictures as much as it does when you take it out the box. The illumination is genuinely of a high standard and the watch feels like it can go through a lot of hard wearing.
Even though this is a military styled watch it may fit a bit too snugly on people with larger wrists which might require a bit of an adjustment before it will be comfortable for long periods of time on the arm. I would encourage you to not let this put you off if you are looking for something that you know needs to be strong and reliable because at this price point you are going to have a truly tough time finding something that will provide you with the same service.
> > > Click here to see ratings, reviews, specifications and prices on Amazon < < <