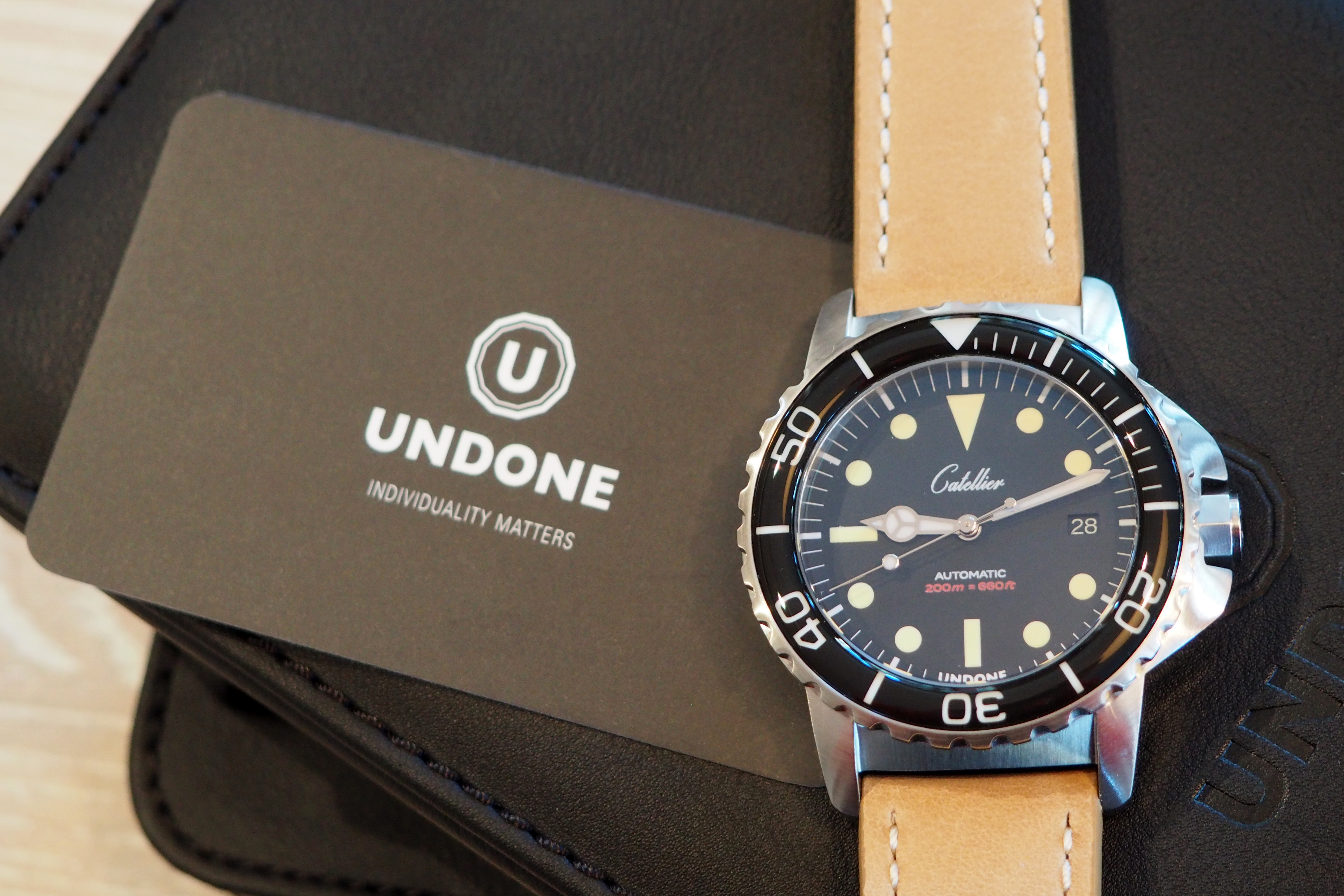 Undone watches has taken the cumbersome process of designing a custom watch and made it enjoyable, addictive, and fast. I never really knew how much of a watch addict I really was until it came time to designing my Undone Aqua. I first had to come up with an outline plan, did I want a classic looking fully functional dive watch, or do I want something flashier and more fashion oriented? After this thought came the detailed process of deciding exactly how I wanted my Aqua to look, I spent hours choosing the bezel material/color, hand shape, case finishing, lume style and much more, in order to achieve the desired look I was after.
Choosing your custom Aqua
I ended up going with the classy understated but fully functional style. I chose a brushed stainless steel case, white on black K2 glass bezel (superluminova blue lume), vintage dial with date (green lume), Mercedes or explorer style hands with white and silver (superluminova blue lume), crystal with no cyclops, and last but not least a solid caseback which adds an extra 100m water resistance.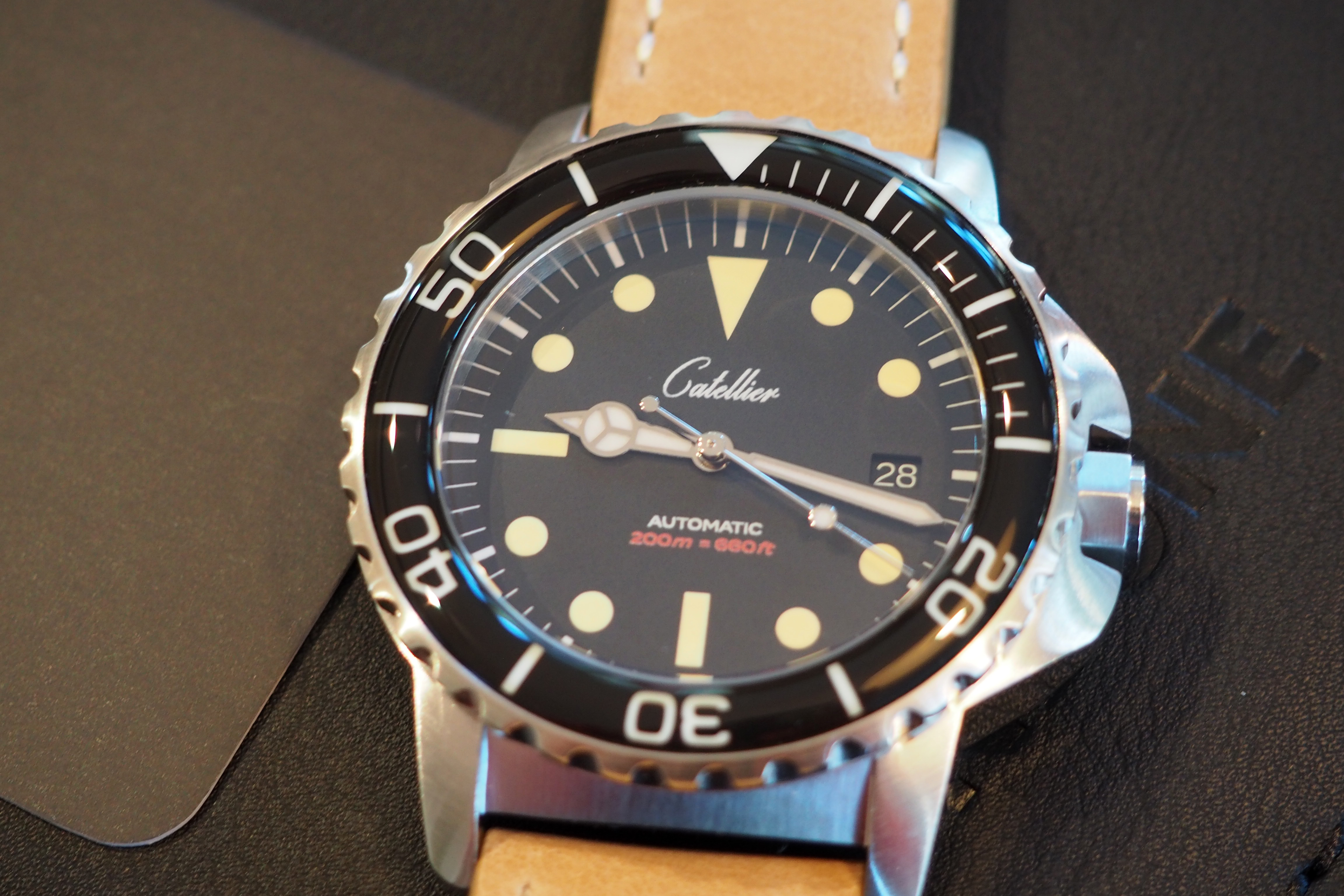 The watch looks the business and also functions to spec like a professional dive watch should, with it's high water resistance rating and super bright lume.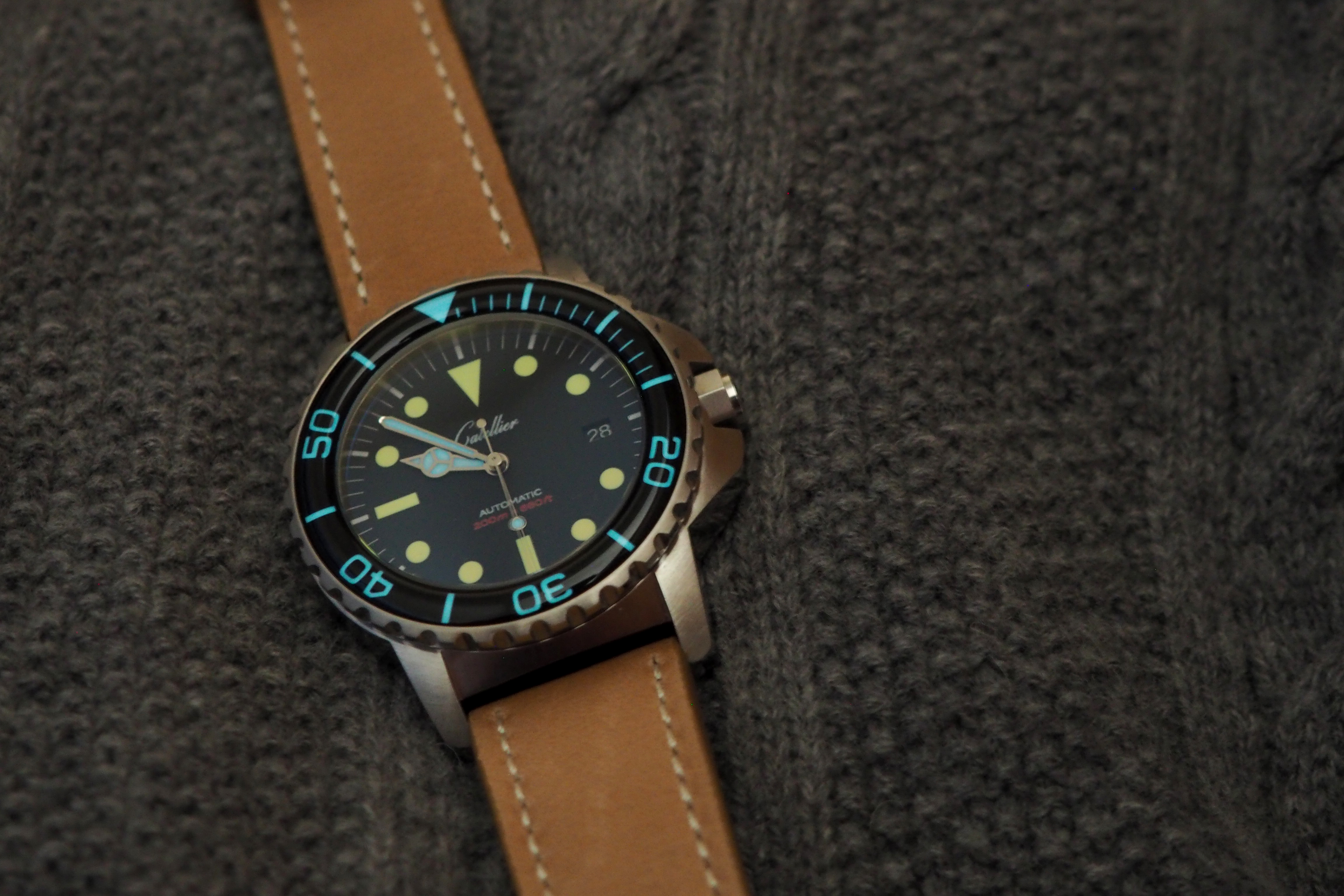 The entire process took me about 2 days. I went with the "PRO" custom option that Undone offers for a few dollars more, which I highly recommend. The "PRO" option allows you to take your customizations a step further and do things the stock customizer on the website won't let you do.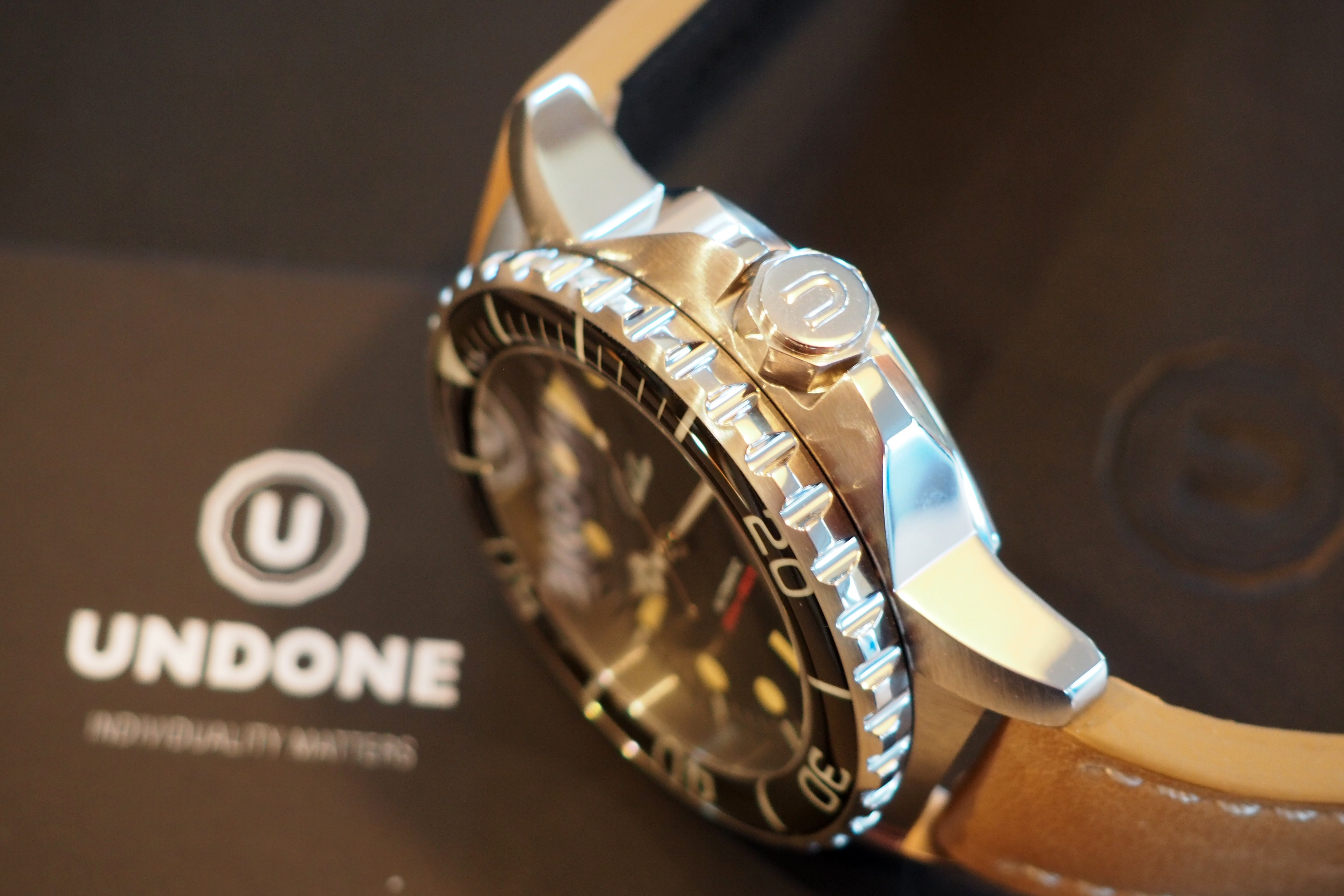 You can essentially do anything you want, you just have to email your instructions over to the Team at Undone. I added my last name in a bespoke calligraphy font at the 12'oclock position on the dial, it looks great, maybe not as sharp as the logo on luxury watches such as Rolex, but it still pops and looks quality.
Final Product and Quality
Once everything was said and done, and my final revision of the watch was confirmed with the Undone Team, the watch was built and shipped within about 3 days! I was shocked how quick it took, especially when you compare to some other custom watch companies with wait times of up to 3 months for a single watch.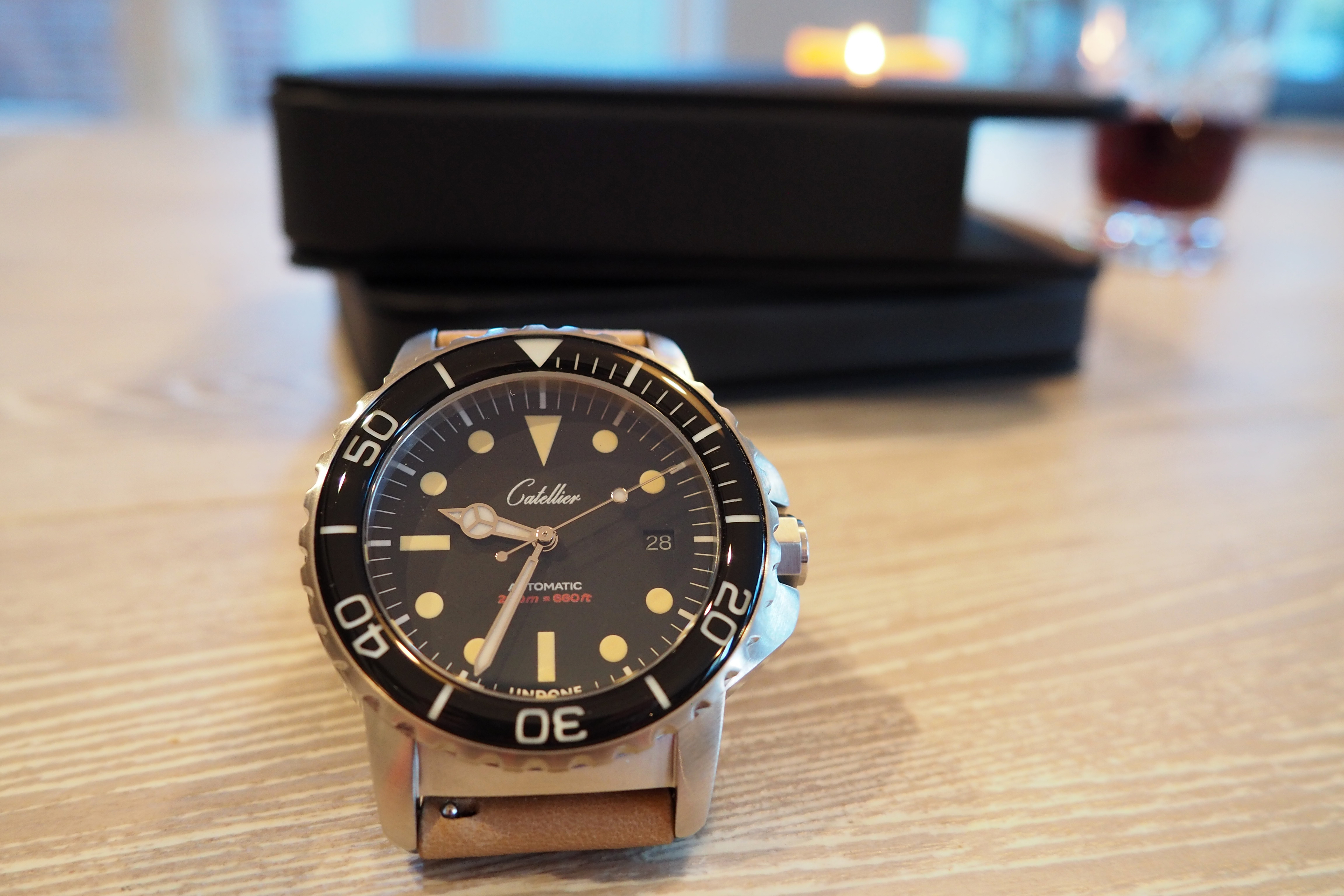 The watch arrived in a sealed Undone carry bag, inside the bag the Aqua was enclosed in a high quality leatherette case, the case is soft and plush and kept the watch tightly in place during its travels overseas.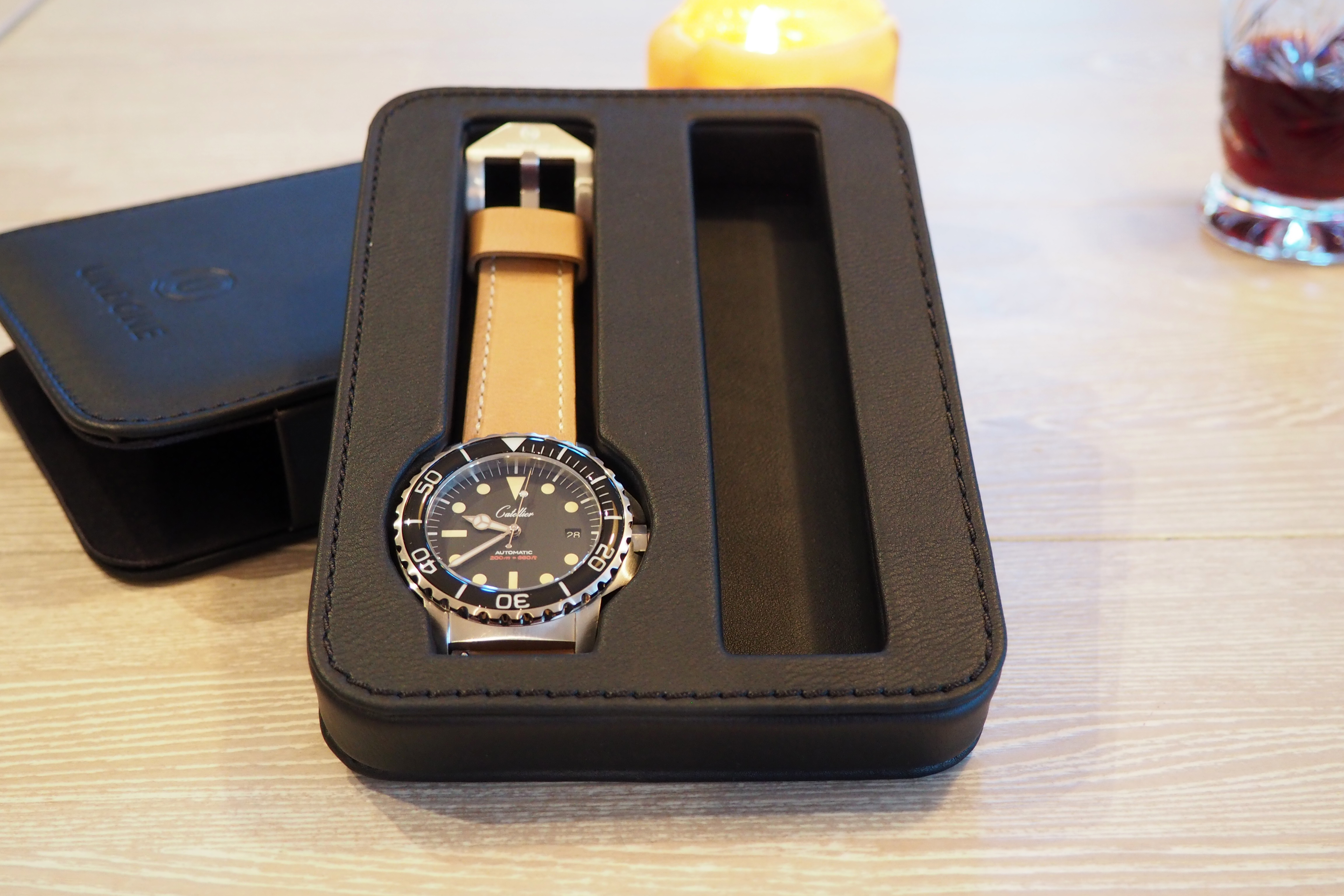 My first impressions of the watch were good, I would say that the Aqua over-delivered in terms of what I was expecting to receive at the value of $550 usd.
My classy diver Aqua timepiece definitely looks the part. The dial is very nice and well finished with a gorgeous matt black and vintage look; it's sharp, professionally finished and has no noticeable blemishes.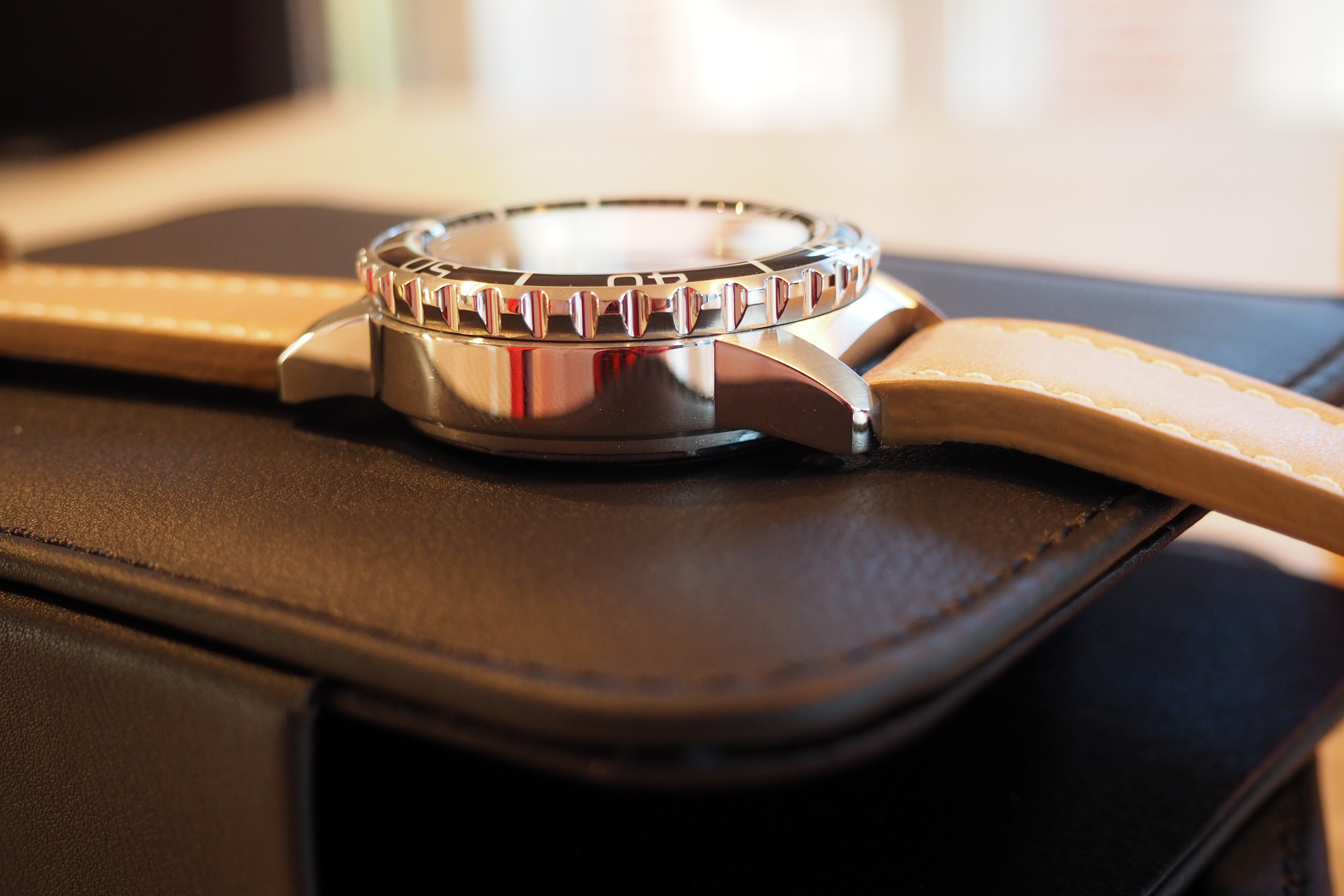 Everything on it is quality; I would compare it to the quality on a mid-range Seiko diver. One aspect that really stood out to me was the super bright lume, which is visible even in dimly lit settings.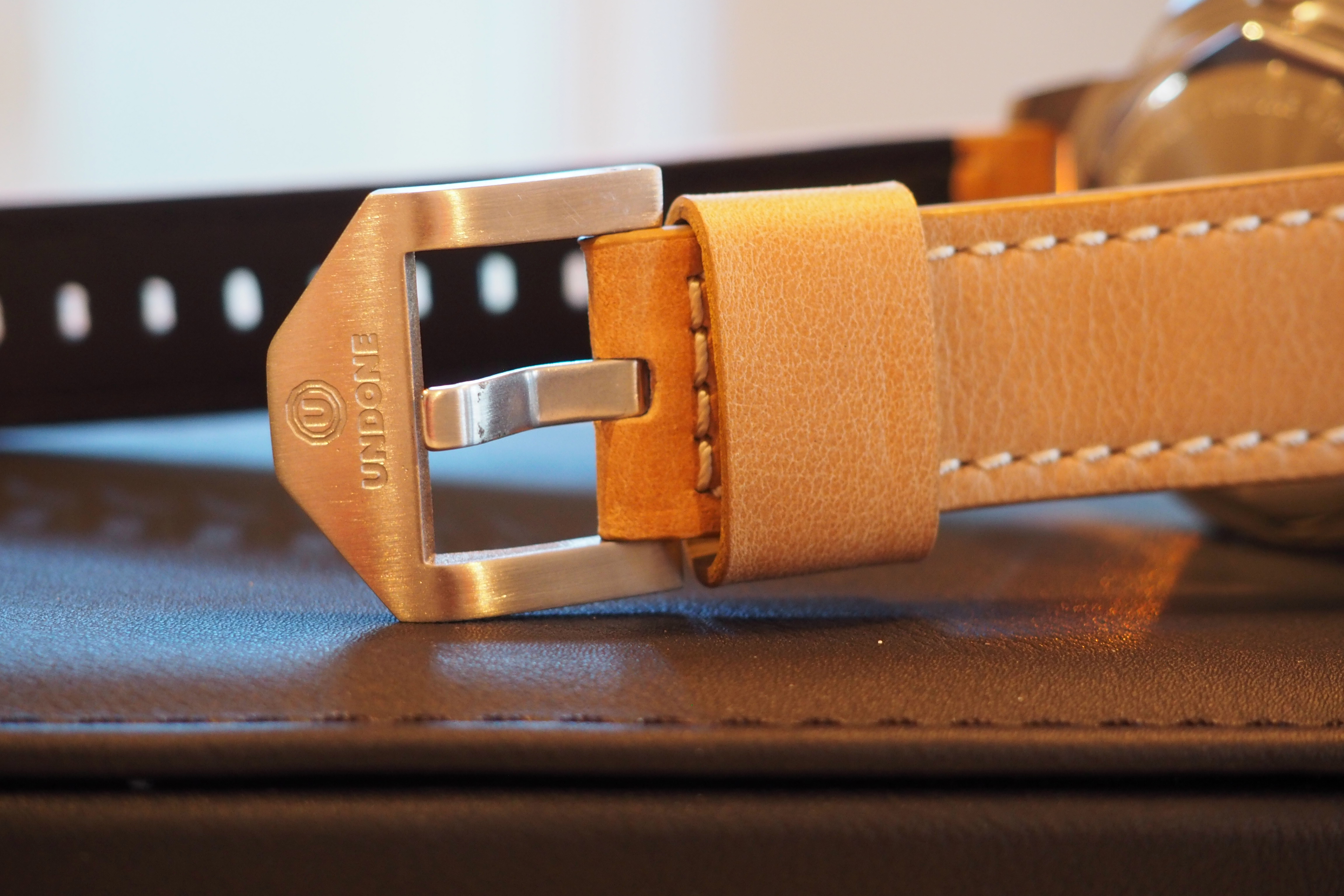 I would have to say the only gripe I have is the case thickness. The case is well sized and fits my wrist perfect except for it being slightly too thick. If Undone were to modify their case I think they would knock the ball out of the park with a perfect customizable and affordable diver watch.
NH35A Movement
The NH35A movement is made by Seiko, and like most of their movements it's reliable and hardy. I would consider it an adequate choice for the Aqua.
This movement has a Diashock shock system, hacking, 41 hour power reserve and it beats at 21,600 bph. Undone also gives your the option of having a date wheel in this movement with a white or black background, or you can opt out entirely for a clean minimalist look.
Design your own
If you want to build your own Aqua, click here to try-out Undone's customizer app.
To view Undone's entire range click here for their official website.