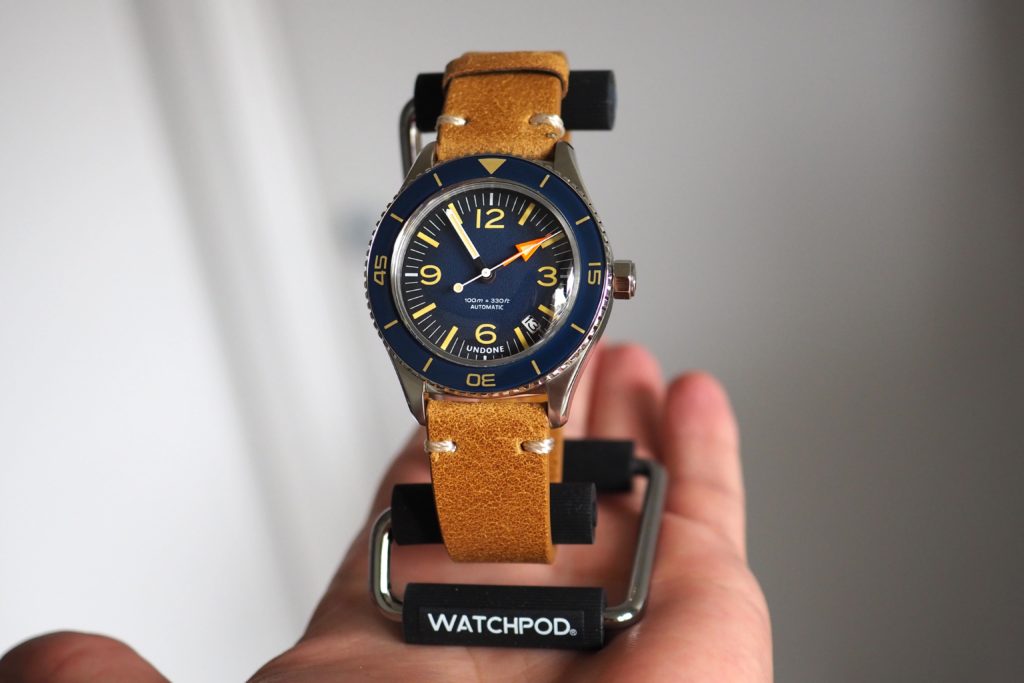 Undone is a custom bespoke watch label that launched their first line in 2014. We've covered a few of their recent watch releases here on the WRB, and they have just released the Basecamp 2.0 today, which we will be covering here in this review.
Undone likes to produce quality watches that are not just accurate and well constructed, but also reasonably priced. They do this by combining quality Swiss and Japanese parts with modern manufacturing methods, and all of their watches are produced 100 percent in-house (except for the movements).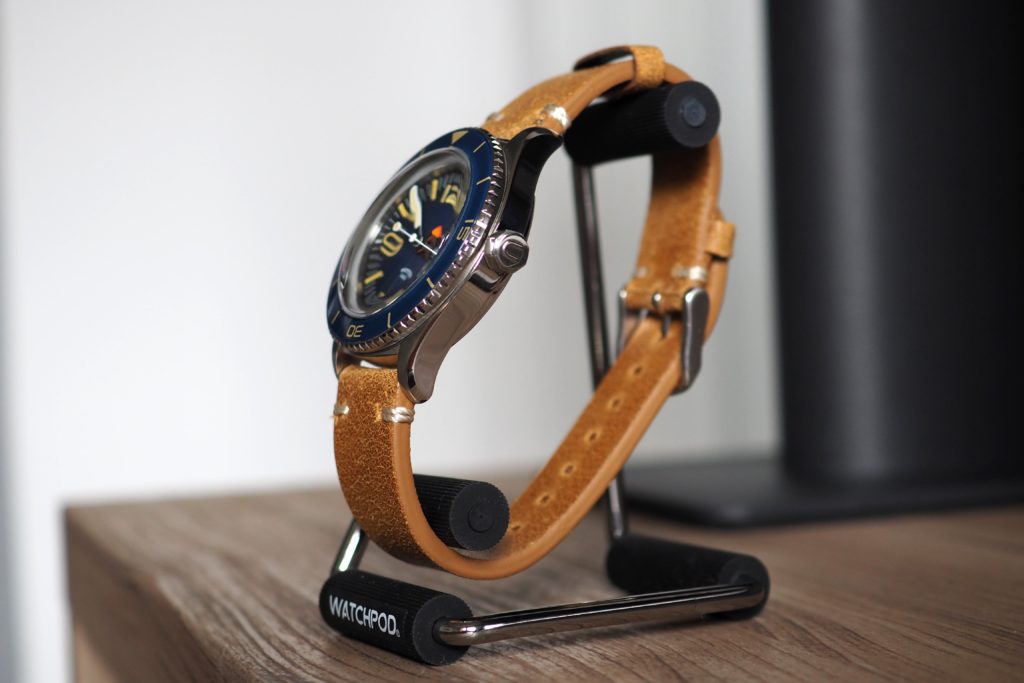 In 2018, they launched their Basecamp watch, which was designed as what they call a "tool watch". Essentially, a tool watch is designed to be tough and durable, but also functional. This fits with Undone's core philosophy, and for the most part it lives up to their standards. That said, like the first generation of most products, their customers had some feedback. In particular, they wanted a more water-resistant watch with more bezel options.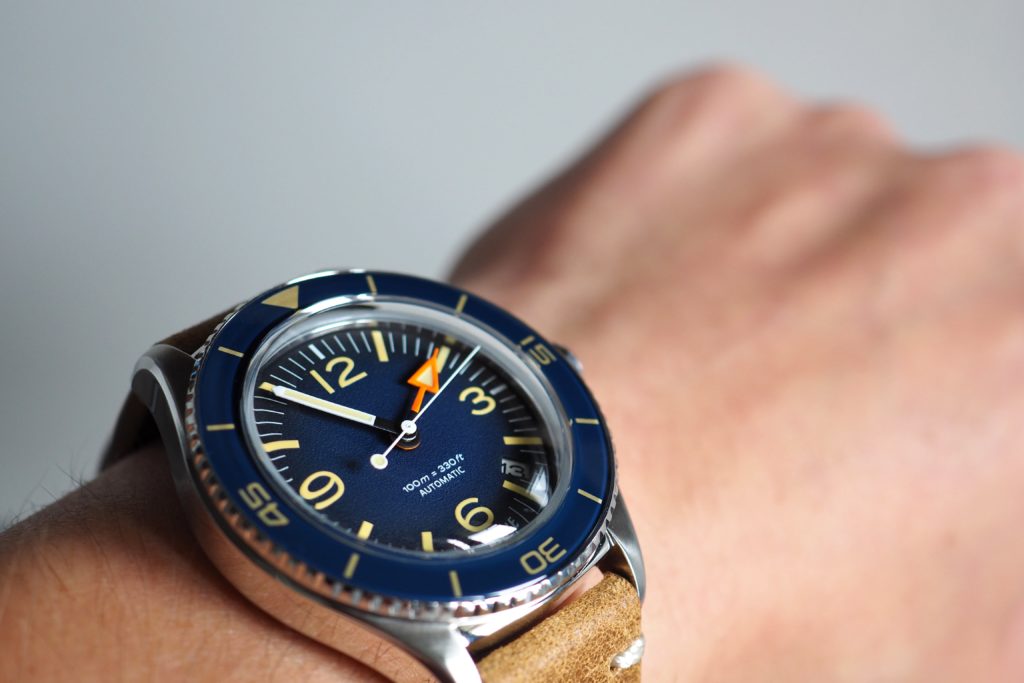 Undone has responded with not one but two upgrades: the classic Basecamp 2.0, and the Basecamp 2.0 Cali, which features a quirky retro dial. Other than the dial, they're essentially the same watch, so unless I say otherwise assume that everything in this review applies to both.
Movement
The Basecamp 2.0 features an NH35A movement. At 21,600 beats per hour, it's hardly a racehorse, but it still moves fairly quickly. There are much more luxurious watches out there, like the Rolex Submariner, that utilize slower 18,000 and 19,800 BPH movements.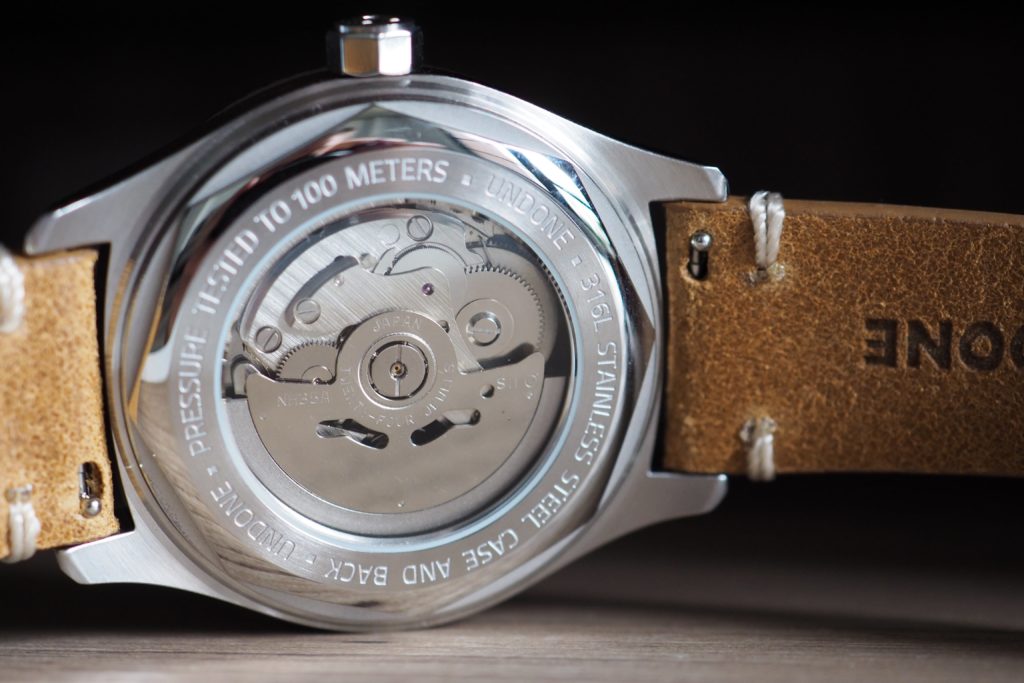 This movement has a wide accuracy rating, anywhere from +/-10 seconds per day all the way up to the 30s. The secret with the NH35A is to reset your watch once a day until you hit the right spot. Once you've done that, you should start to experience a higher degree of accuracy. You'll also get 41 hours of power reserve, which is good enough for everyday storage.
The Basecamp 2.0 Dial
Here's where the difference lies between the basic Basecamp 2.0 and the specialized Cali variant.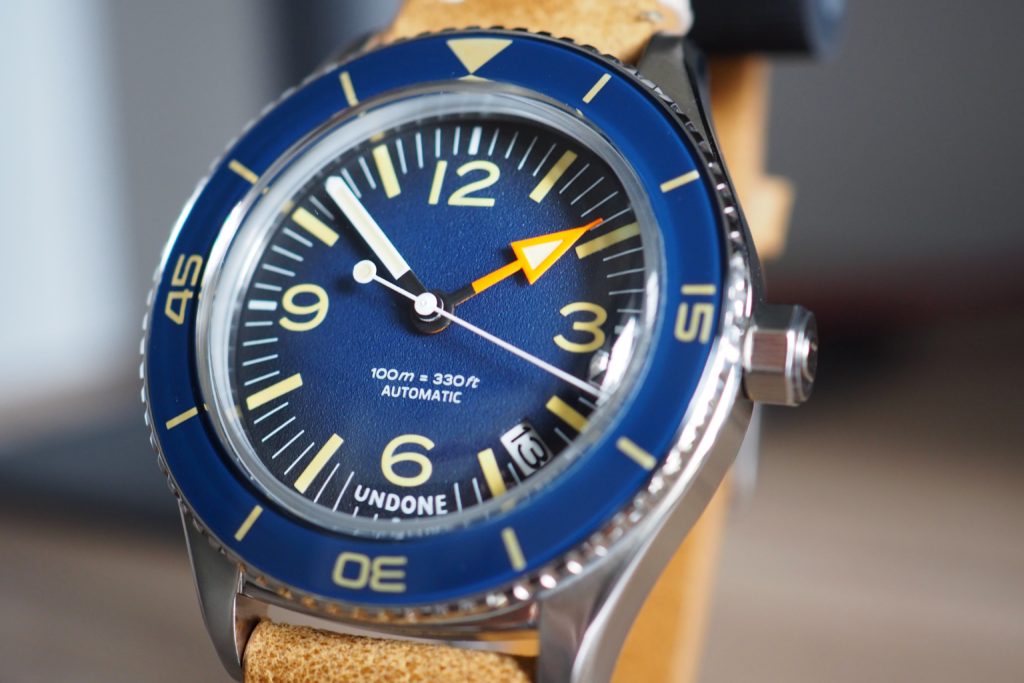 The basic version features delicate scala, with large, bold hashes at the hour marks and bold Arabic numerals at 15-minute intervals. The dial itself is flat black, and features a small date window at the 4 o'clock position. The minute hand is long, ovular and orange, while the hour hand is arrow-shaped and orange, with a red outline. A slender second hand with a round counterbalance completes the picture. This version launches today October 2nd.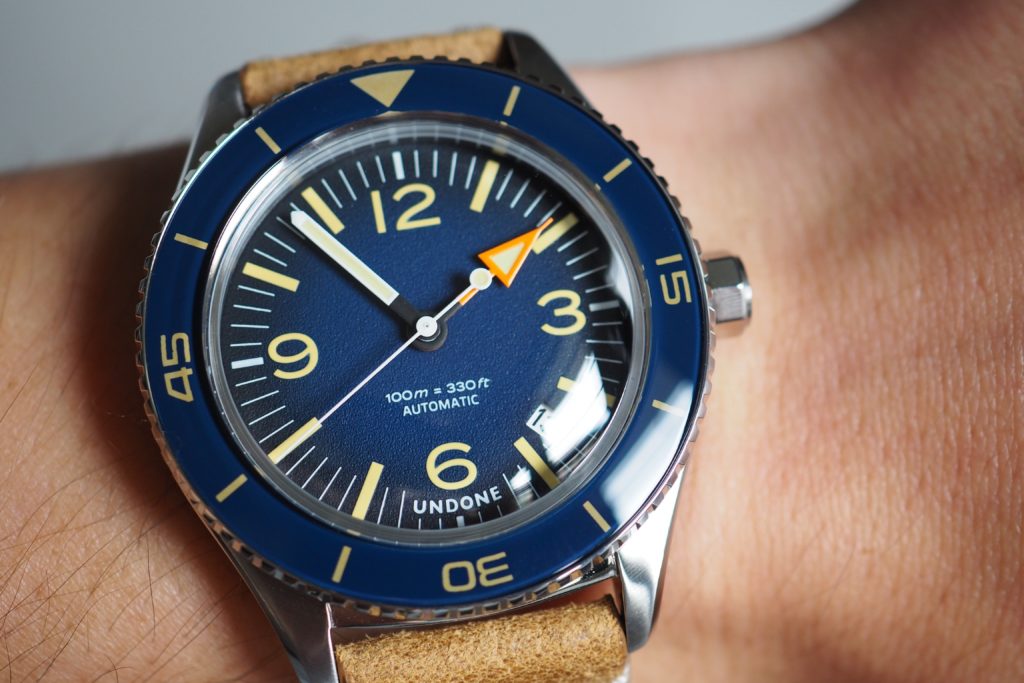 The Udone Basecamp 2.0 Cali will launch on October 15th, and features a quirkier dial. It features Roman numerals at I, II, X, and XI o'clock, and Arabic numerals at 4, 5, 7, and 8 o'clock. Bold hashes mark the 3, 6, and 9 o'clock positions, and a large arrow rests squarely at 12 o'clock. If that isn't a unique design, then frankly I don't know what is. This dial is a bit more crowded than the standard dial, so Udone removed the date window for easier readability. It has a deep green color, with an attractive waffle pattern that really catches the eye.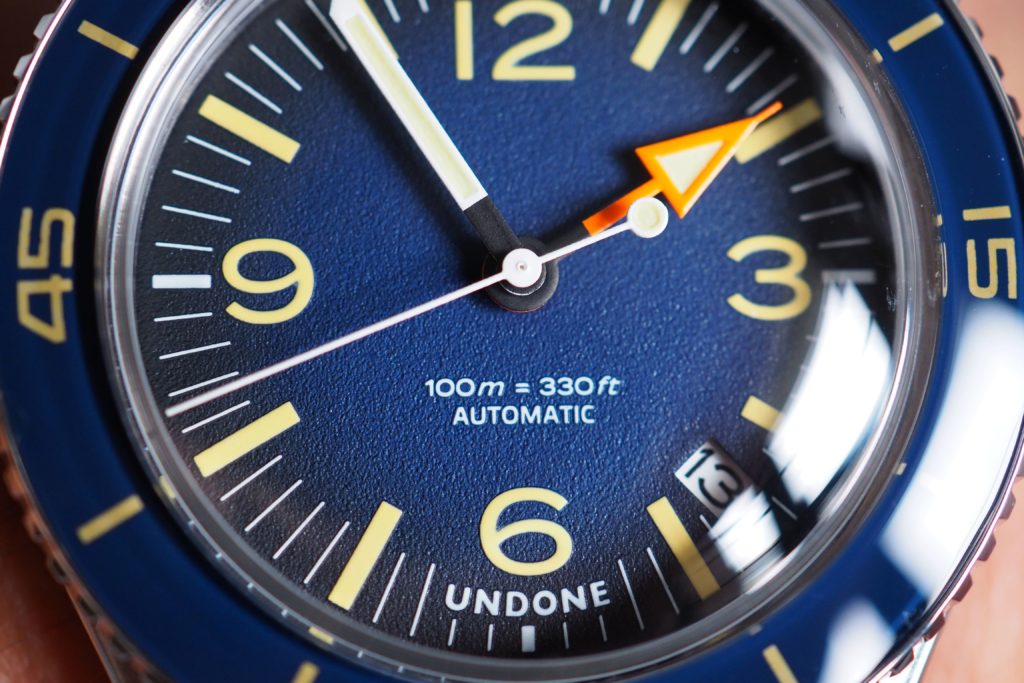 Both variants will ship with a classic black bezel, an olive green bezel, or a deep blue bezel. The bezel is imprinted with hashes at 5-minute marks, Arabic numerals at quarter and half-hour marks, and an arrow in the 12 o'clock position.
The Crystal and Case
The Basecamp 2.0 is housed in a rugged stainless steel case, with a brushed finish on the top and a polished finish around the sides, lugs, and chamfers.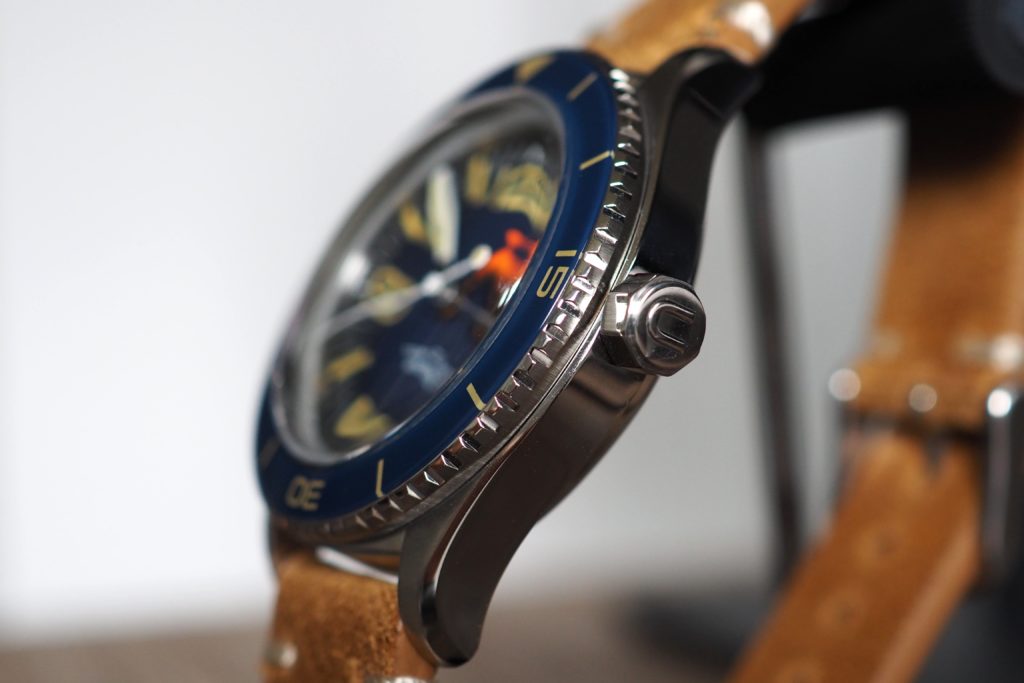 It measures 40mm in diameter and 48mm lug to lug, and is relatively thick at 15mm.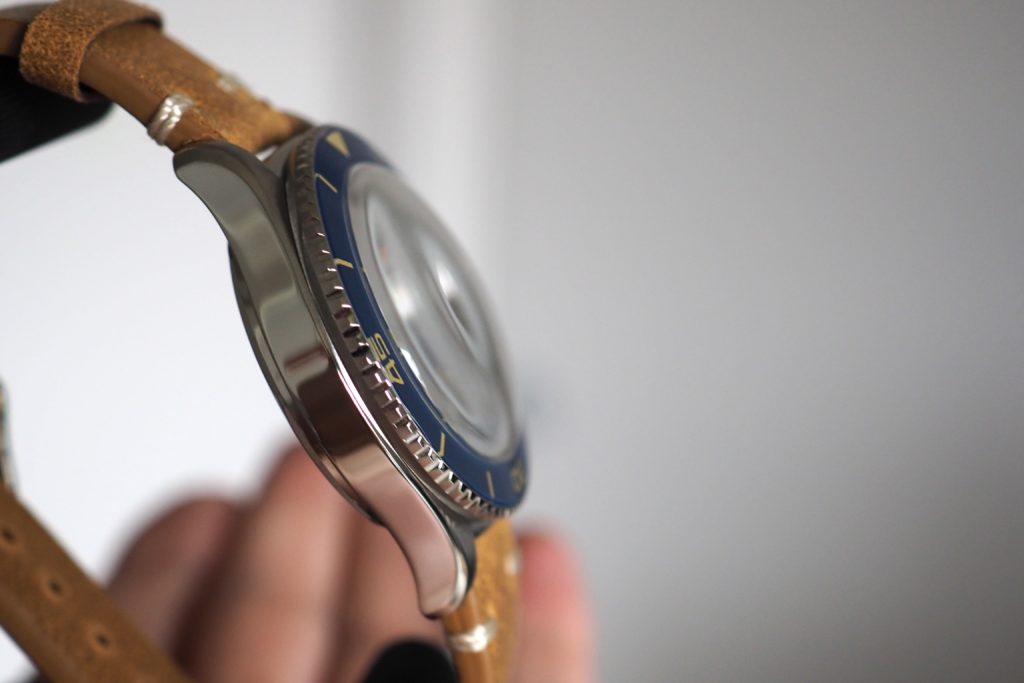 This watch features a tough Lexan polycarbonate crystal, which is virtually shatter-proof. It's a domed crystal, so you'll see a beautiful curve when the watch is viewed from the side.
The Extras
These watches are available both with leather and woven nylon straps, in black, olive green, or beige.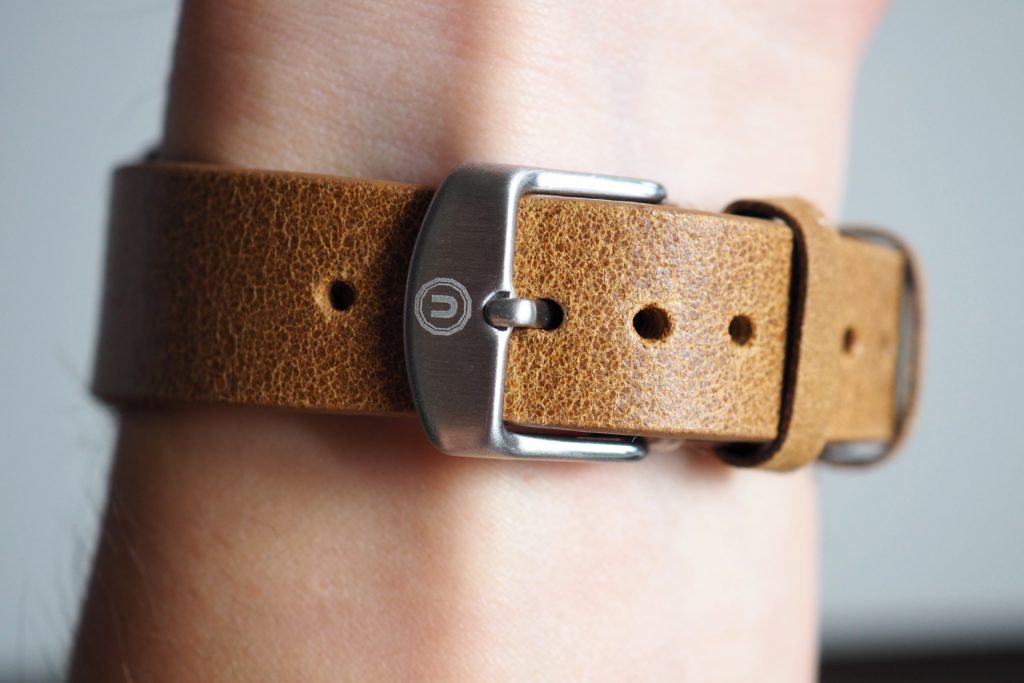 They're also customizable, so you can mix and match different colors and features at a slight increase in price.
The Inspiration
The Cali dial is a classic WWII design. It's designed to accentuate the 12 o'clock position as much as possible, while the Roman and Arabic numerals provide plenty of separation from the top of the dial.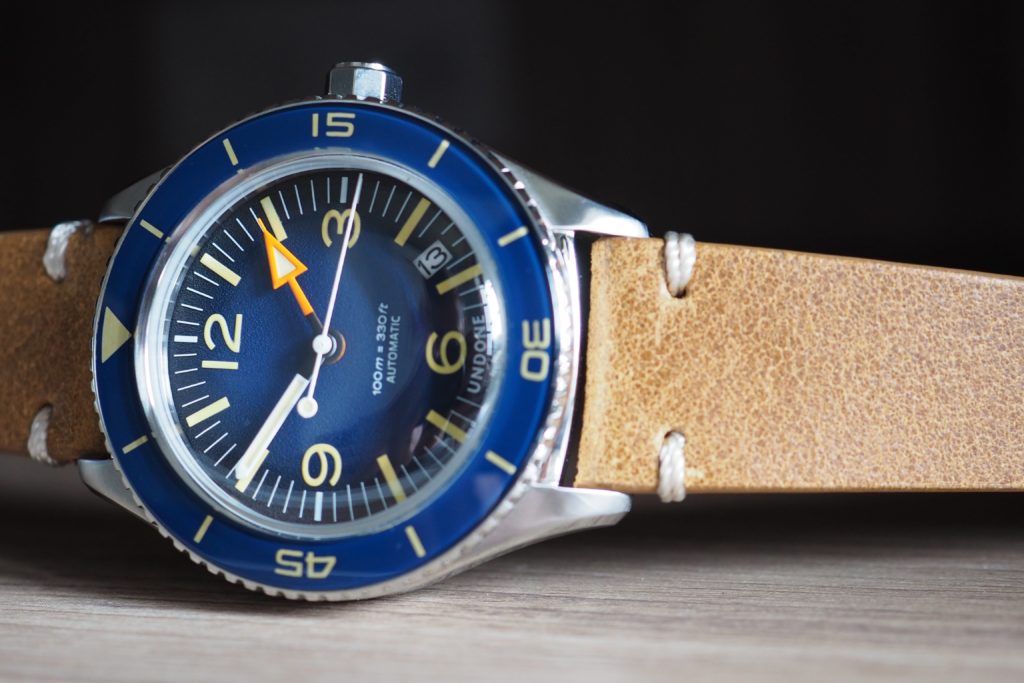 It was originally used by Italian and German troops for dangerous underwater missions. Because of its high visibility and ease of use even in murky conditions, it earned the nickname "the error-proof dial".
This design has hardly been used at all since the war, so it brings a beautiful vintage look to your dial. So not only is it easy to read, it's a fantastic conversation piece. Anyone who notices the unique layout won't be able to help but comment on it.
To have a look at all of Undone's watch offerings visit their official website here.