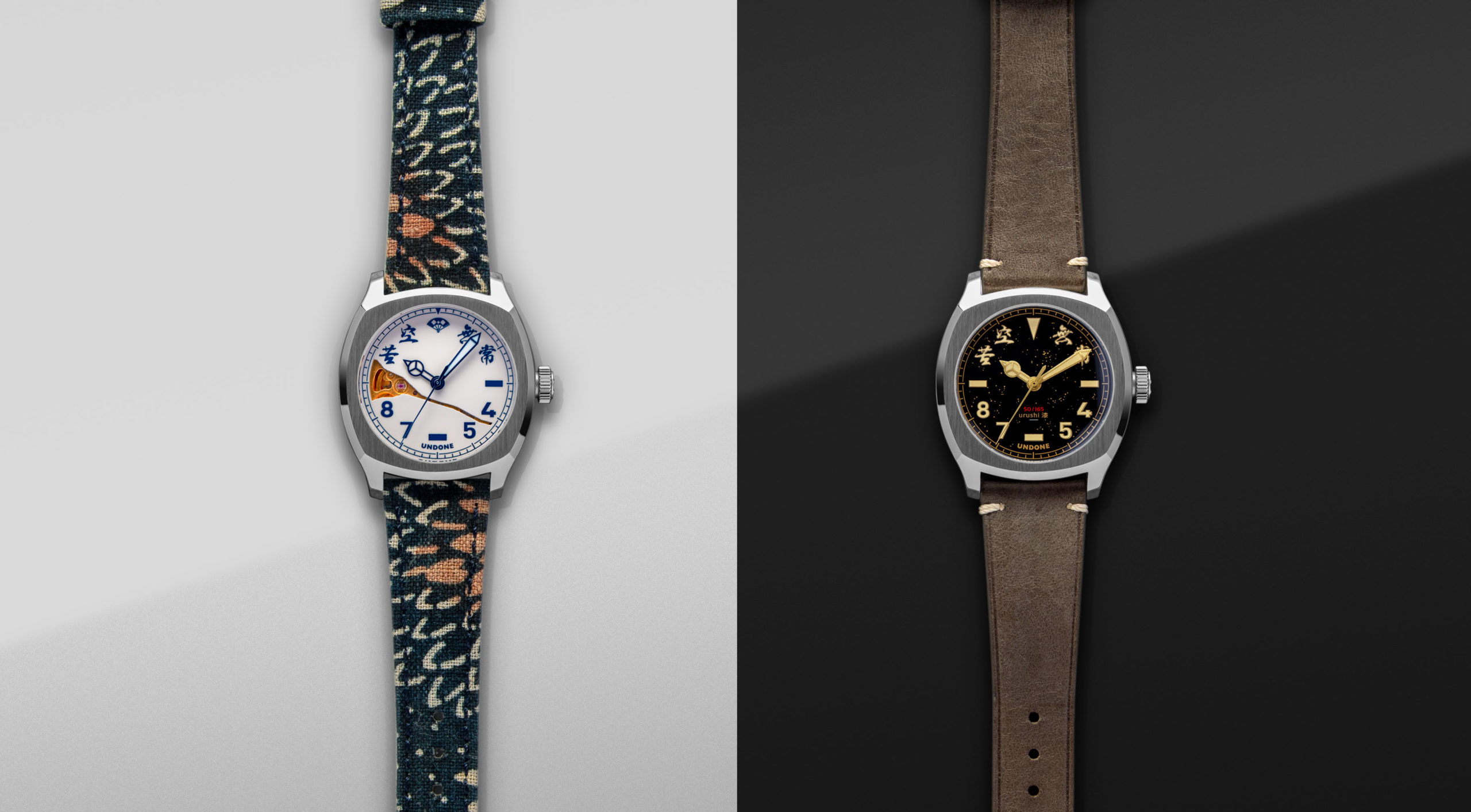 Custom watch label UNDONE recently announced its latest collaboration with the Hong Kong-based purveyor of handmade leather products and fabric patchwork, Simple Union. These companies' first collaboration in 2019, a run of 300 limited edition watches, sold out in under 48 hours, and they're certainly upping the ante with the third iteration this year.
This year, the companies are releasing two beautiful timepieces: The UNDONE x Simple Union Sometsuke and the UNDONE x Simple Union Urushi. The Sometsuke costs $448 USD and is limited to 300 pieces. The Urushi costs $445 USD.
Celebrating Impermanence and Imperfection
The UNDONE and Simple Union collaborations have all explored the concept of Wabi-Sabi, or impermanence and imperfection, and this year's iterations are no different. This may seem like an odd source of inspiration for a watch, but rest assured that perfection is still the goal when it comes to telling time with these watches.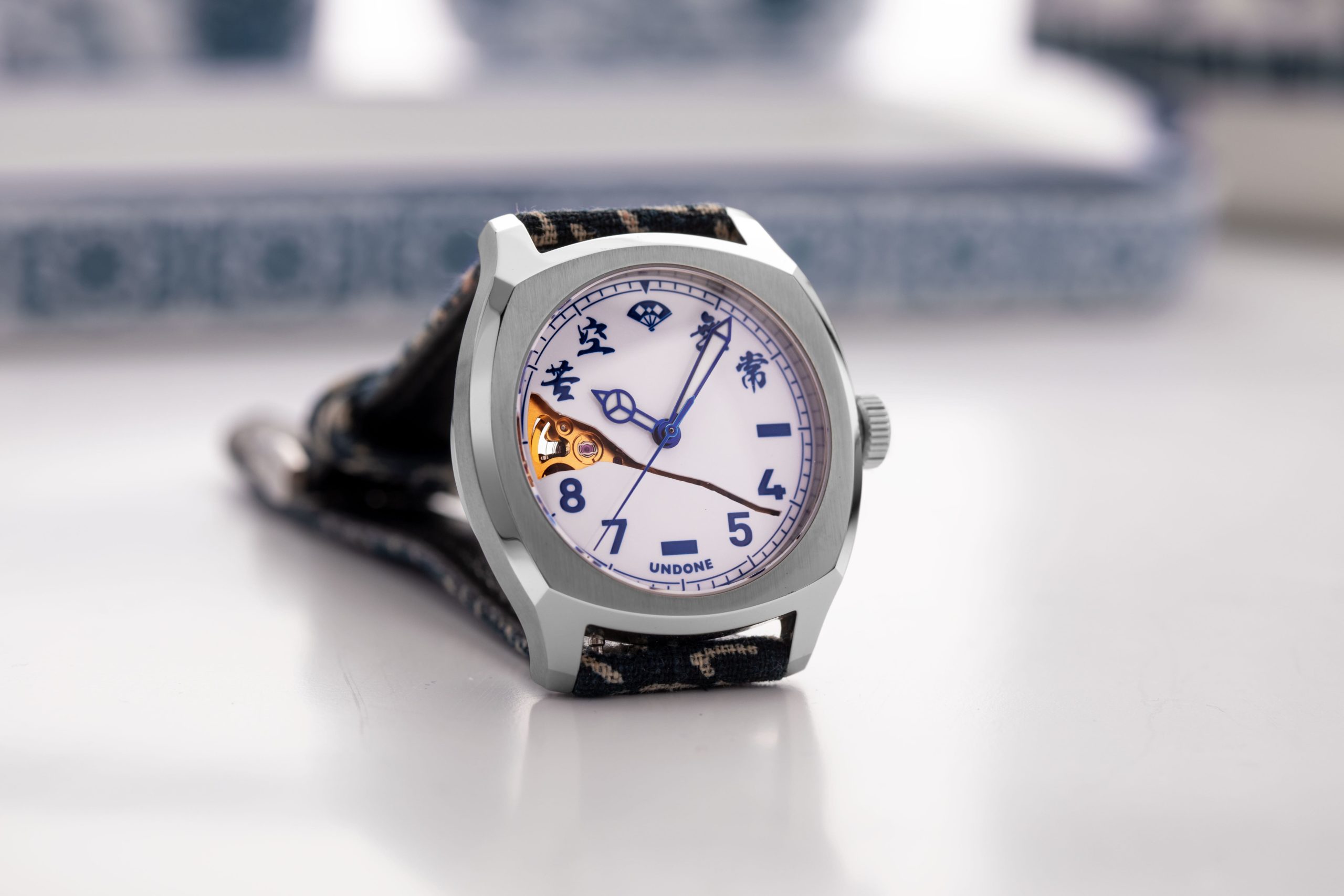 Rather, these watches draw visual inspiration from the handicraft art and wisdom of traditional Japanese porcelain and lacquerware, and emotional inspiration from fatalistic poetry.
The UNDONE x Simple Union Sometsuke
The dial of this watch is intended to look like white porcelain, an effect achieved with polished enamel paint. The minute track and numerals are then painted on in blue as a homage to the sometsuke technique of decorating ceramics. Then, as a nod to Kintsugi (the art of mending broken porcelain using gold), there is an intentional crack in the watch face though which you can see a gold skeleton movement.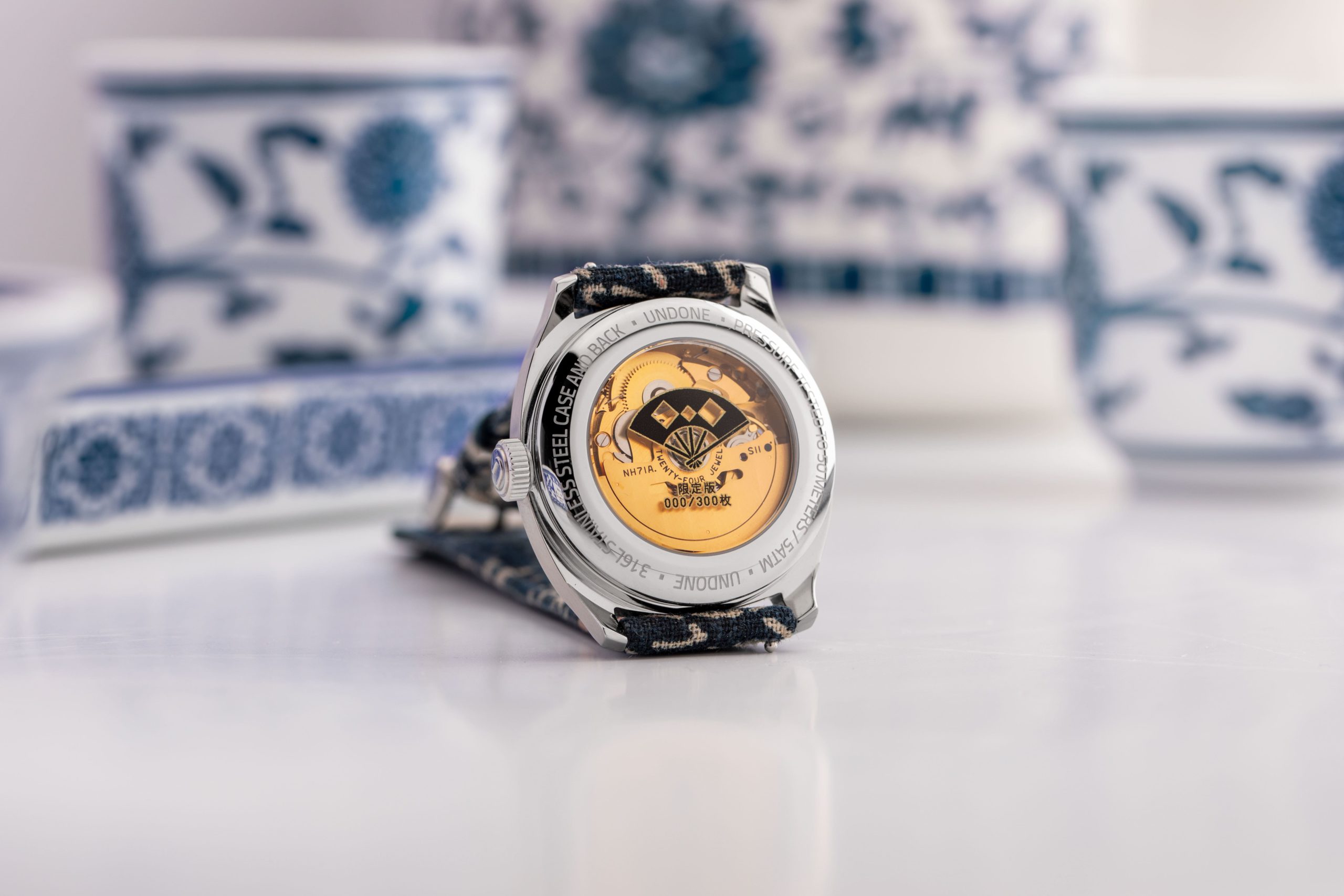 The straps that accompany this beautiful timepiece are made of Katazome fabric that is more than 150 years old. It is dyed with indigo in designs of cranes, peonies, and chrysanthemums. Given the historical nature of the materials, no two straps are quite alike. They're very special, indeed.
The UNDONE x Simple Union Urushi
The Urushi watch represents the line between life and death. The word Urushi refers to the traditional art of Japanese lacquerware and the monks who made tea from the Urushi tree as a ritual to complete their impending mummification process (yes, really!).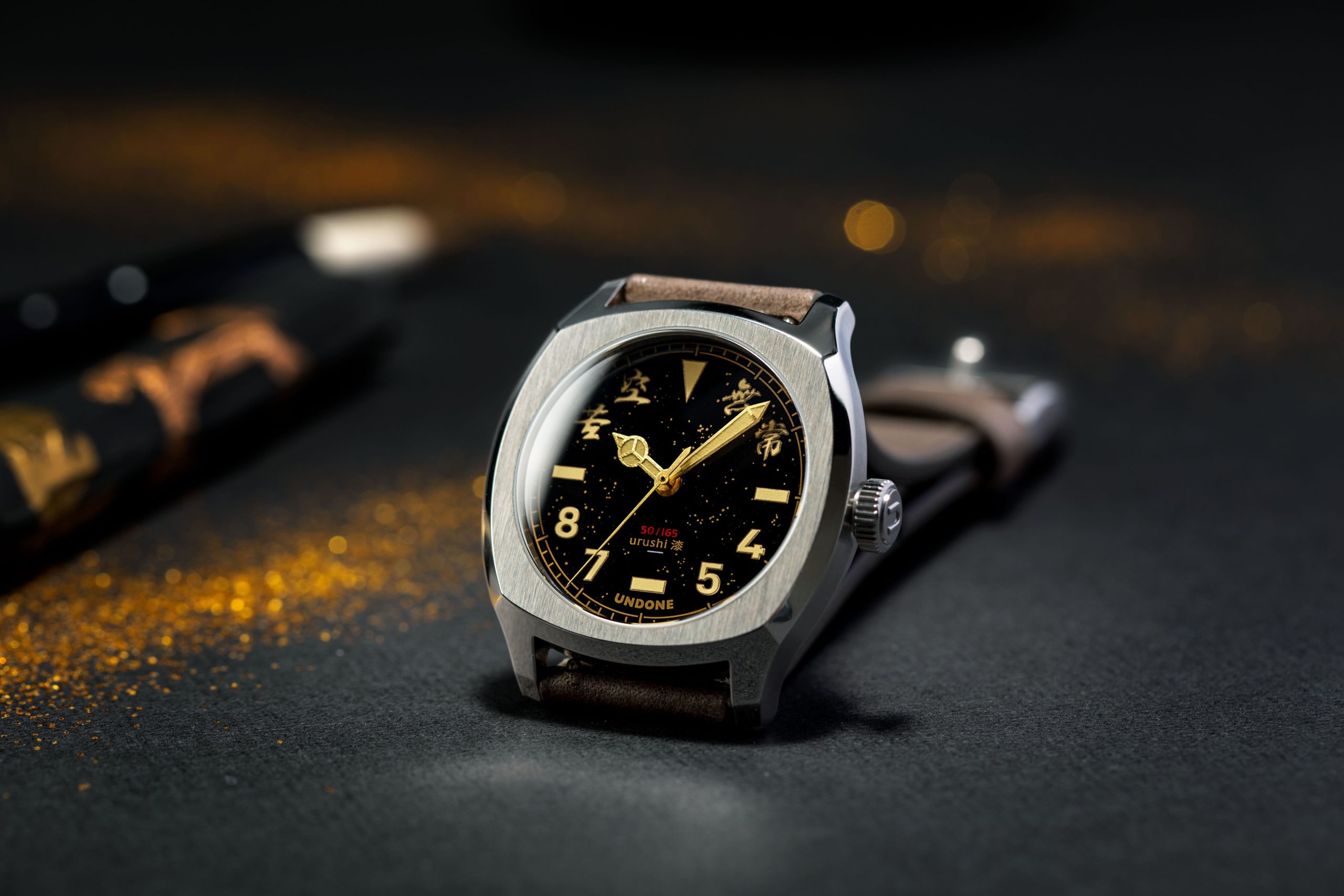 The black enamel-painted dial of this watch resembles black lacquerware decorated in the Maki-e tradition, sprinkled in precious metals. This watch has a Japanese TMINH35A Mechanical Movement with an Automatic Winding Mechanism (supplied by SEIKO) and a 42-hour power reserve.