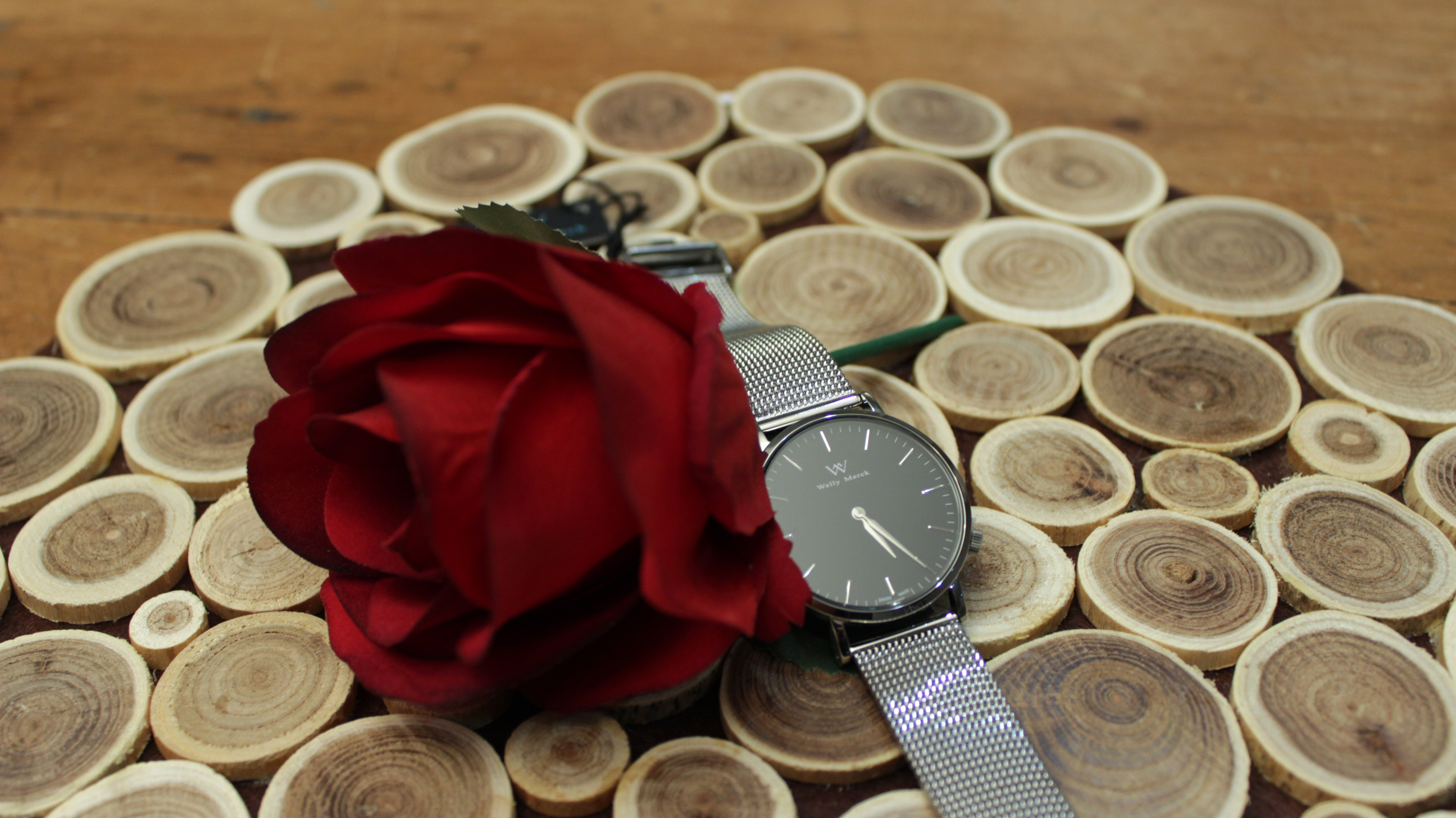 Today, at the Watch Review Blog, we're bringing you a hands on review of the Welly Merck Womens Classic Basel, 36mm timepiece. Welly Merck happens to be a brand new company, whose roots originate from an IndieGoGo start up, which currently has a total of $74,055 USD funds raised. Having superseded their goal, it allowed them to head into full production mode!
Welly Merck comes off similar to some already established watch brands, who have made it to the top in record time. A couple of brands that come to mind are MVMT watches and Daniel Wellington. The overall story line and manufacturing process is rather similar, although Welly Merck does have a unique twist to their watch design. All of Welly Merck's watches, including the Classic Basel, are constructed with high grade materials, making the watch super strong and durable. On top of being high quality builds, they are also very compact and slim. They have also thrown in some interesting features you weren't expecting. Let's dive into our hands-on review and check out the details!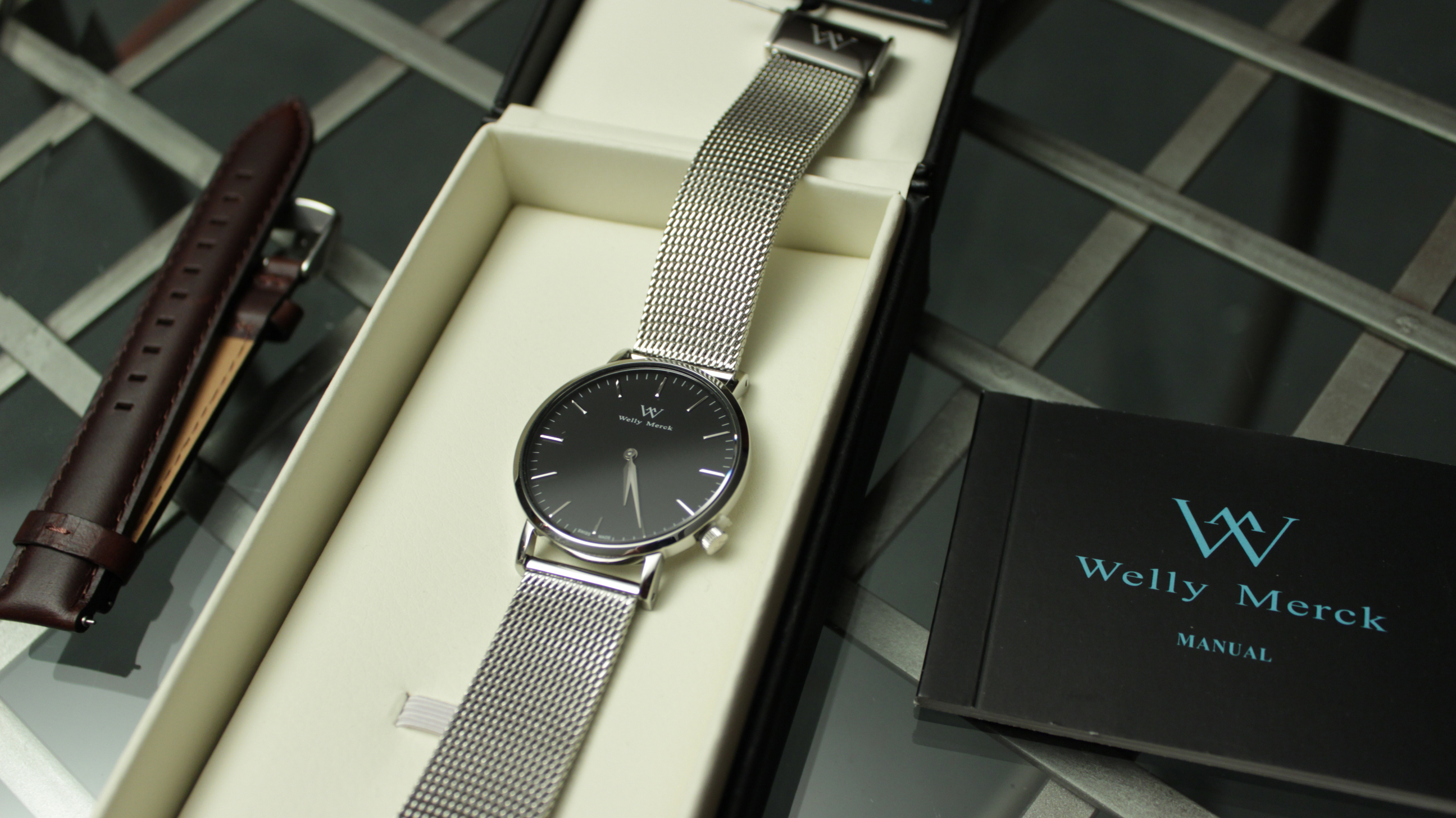 Style
First and foremost, what stood out to me about the Classic Basel womens watch, was its classy minimalist style. What convinced me that this style is actually trending, and very in demand, was my girlfriend saying how much she liked it!
The style emitted from the Classic Basel is professional and collected, yet very fashionable at the same time. You can easily pair this watch with anything, from smart-casual weekend wear, to full formal dress. It's very 'office friendly', due to its simplistic design, and low profile color combinations.
The Classic Basel comes with a polished stainless steel mesh bracelet, blending in perfectly with its high-polished stainless steel watch case, indices and hands. What I love about this particular model, is that Welly Merck made the dial black, so essentially, all you have is 2 colors, giving it its timeless look.
The crown on the 36mm Basel is placed at the 4'oclock position, creating a bit of a unique look, if comparing to some of the other brands out there in this price range.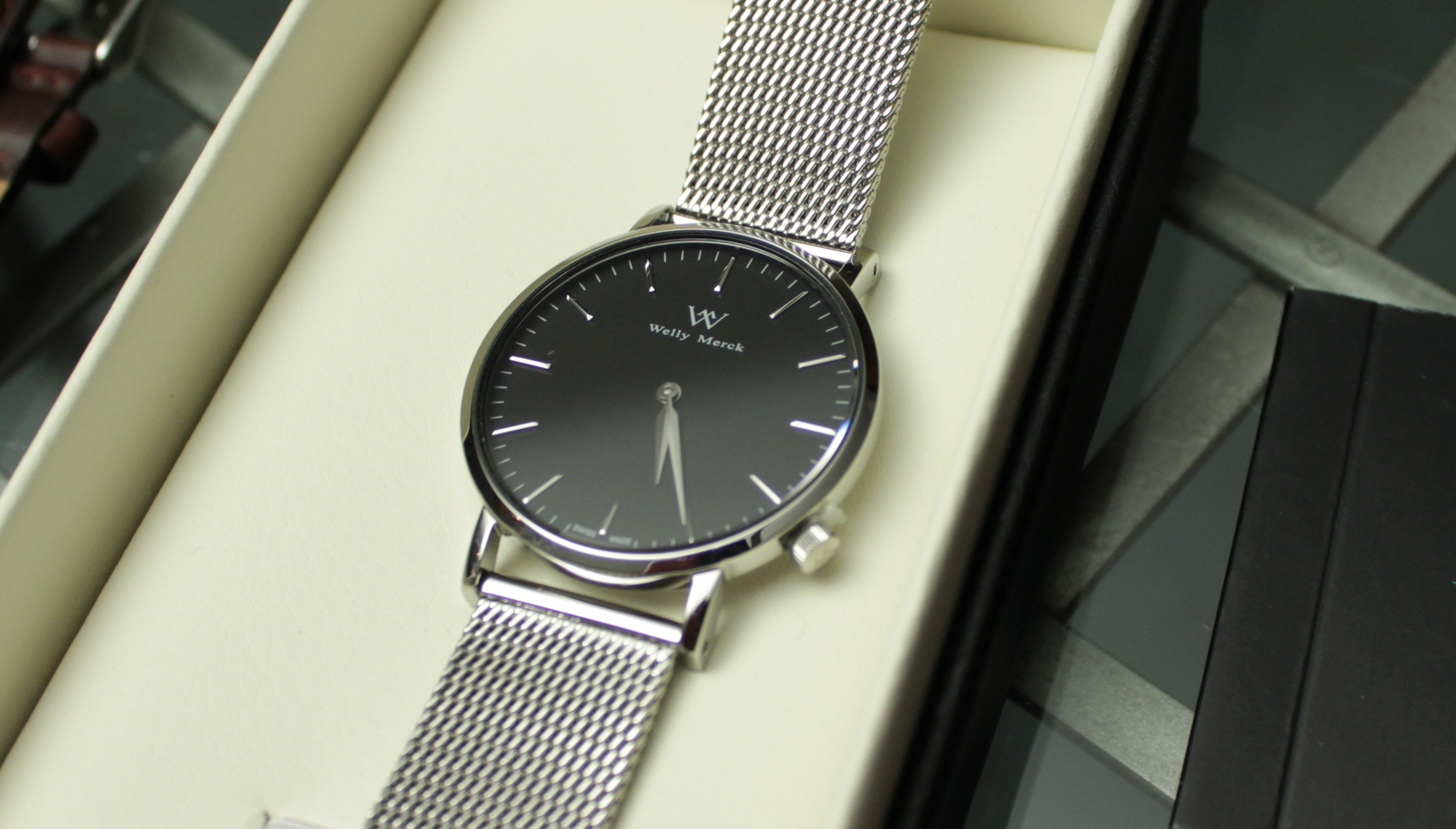 Comfort
To get an opinion on the comfort, I had to hand the Classic Basel over to my girlfriend for a few weeks(dangerous move). She put the watch through the works, and then permitted me to interview her about her experience.
She said the Basel is exceptionally comfortable. Mentioning that the mesh strap was very smooth, and took the shape of her wrist very well. For her, the watch was also very lightweight, and because of it's super-slim profile, was a pleasure to wear with all kinds of outfits, including a long sleeve blouse while at work. She also mentioned that the size of the case was ideal, and the crown at the 4'oclock position allowed the watch to sit perfectly centered on her wrist, without moving around.
The overall comfort and wear ability of the watch was tops for her, and she said she even received compliments from colleagues at work. She is looking forward to keeping this watch in her collection!(told you)
Functions & Features
The features of this watch are quite basic, considering it's a low budget fashion watch, but there are a couple of little surprises that stand out. One of them being the Sapphire crystal window, and the other its Quartz movement built to Swiss specifications. To our disappointment, this is not an automatic watch, but at least it has a quality battery operated quartz movement, that happens to keep great time.
One other stand out feature, is the ability to easily change the bracelet. Much like the watches at MVMT, Welly Merck has also incorporated a little quick release mechanism near the lugs. This allows you to swap bracelets/straps in a matter of seconds to match your wardrobe for the day!
Quick breakdown of specs:
Strap: Stainless steel mesh 18mm width & Extra genuine leather band
Case: Stainless steel, 6mm thick – 36mm size
Movement: Swiss quartz Ronda 762
Crystal: Sapphire
Water resistance: 90 feet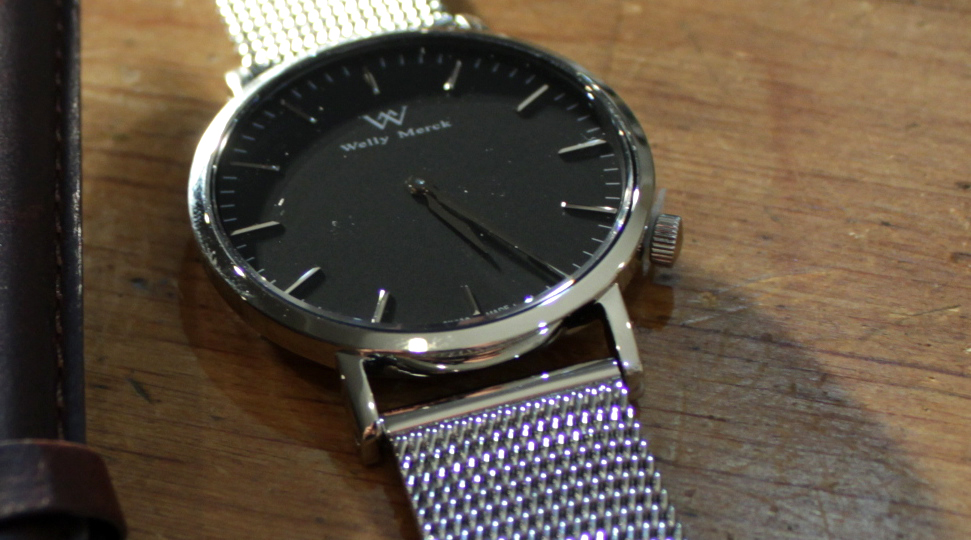 Final Thoughts
Keeping in mind that this watch is a low budget "luxury style" watch, the features, design and price tag are all quite attractive. If this look is something you're after, and you don't want to drain your bank account on a more expensive mechanical watch, then the Welly Merck Classic Basel 36mm could be a great match for you!
To check out more specifications and to view some close up photos, hop on over to Welly Merck's official website here.