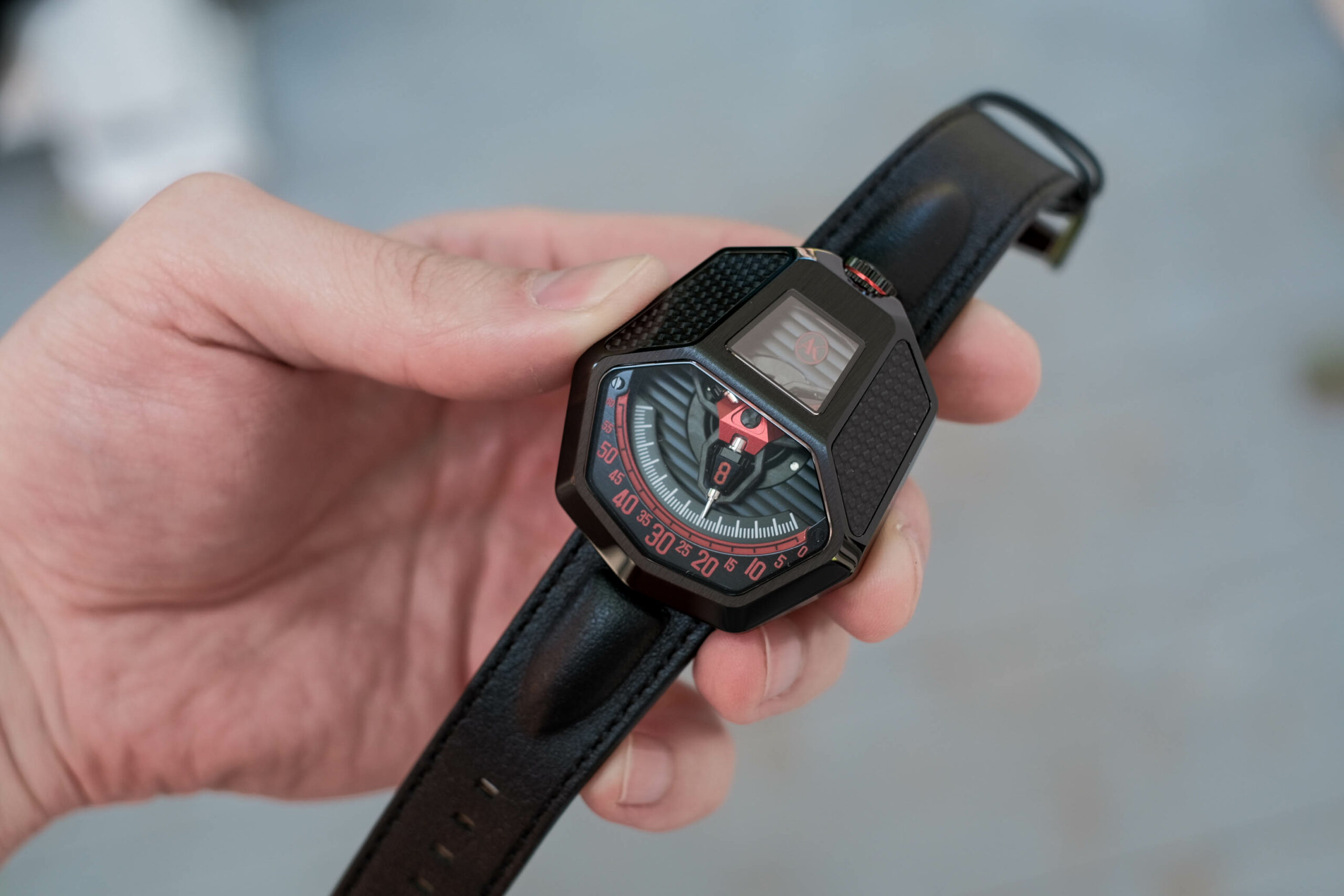 Atowak watches has taken the watch startup scene by storm with the recent release of the Cobra line that we previously reviewed here on the WRB. Today we have one of their new colorways in the office, dubbed Volcano Red – but they've also released a Royal Blue which I have not seen in person.
Atowak experienced some great success with the launch of the Cobra line, with some of the more popular color references selling out. This is the main reason for the new launch we have here today, to add a touch more variety and availability to this popular model. The red one is my personal favorite colorway in this specific model, with the red contrasting strikingly against the black dial and case. Not only does it contrast well visually but it's also well suited symbolically, with red and black commonly used as a poison warning, well fitted for the cobra model named after a venimous snake.
Case Shape
Since this new release is simply a new color addition the case shape, functions, and overall design remain identical to all previous versions. The Cobra is clearly a very unique and peculiar watch, completely bucking the notion of a tradition watch in nearly all design aspects.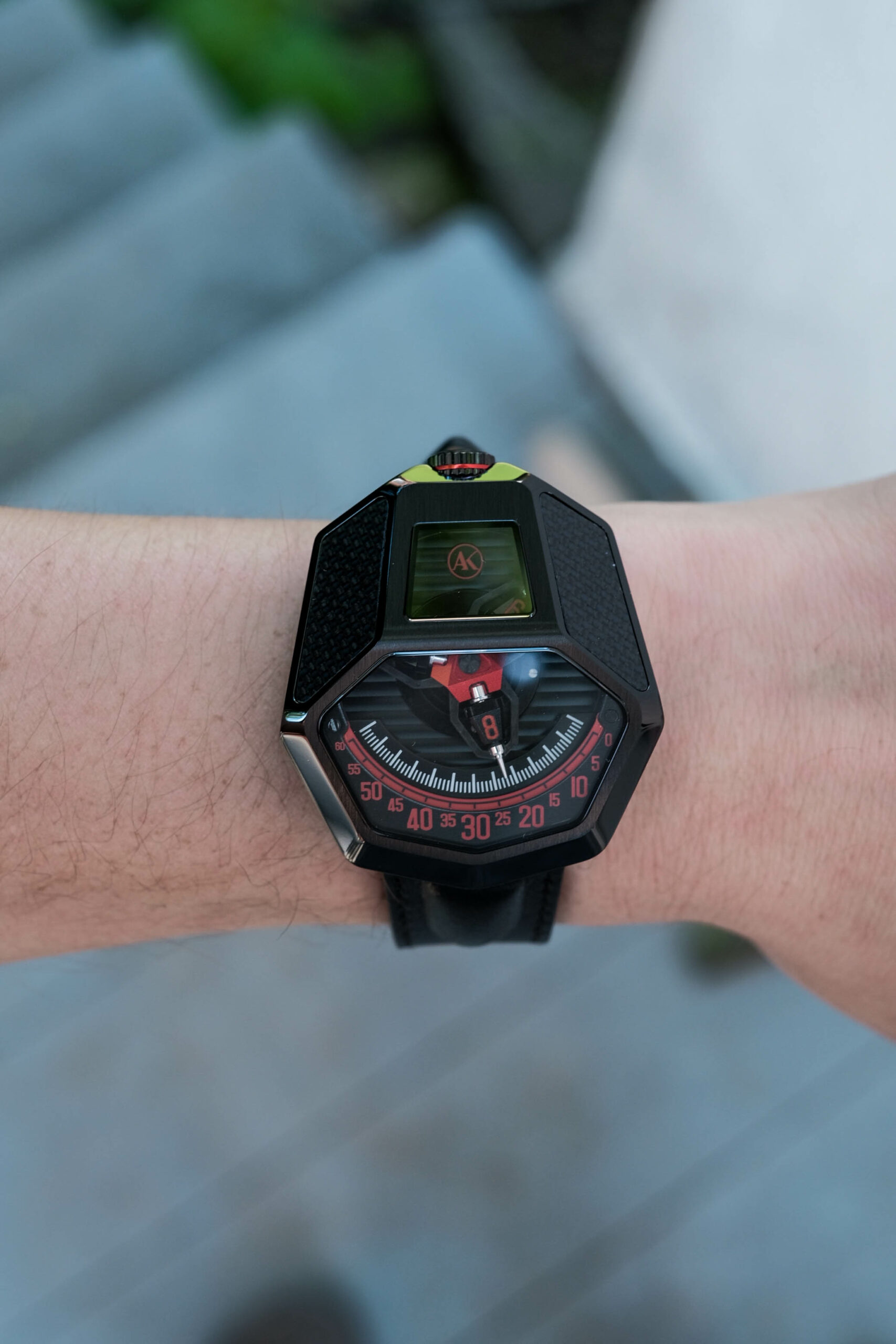 It has an elongated case shape with multiple angular flat surfaces that requires 300 tons of manufacturing machinery to produce correctly. The result is a watch with over 21 flat surfaces on the front, with the bottom being a large display window constructed from sapphire crystal, and a small top portion displaying one of three needle like hands also using a sapphire crystal window.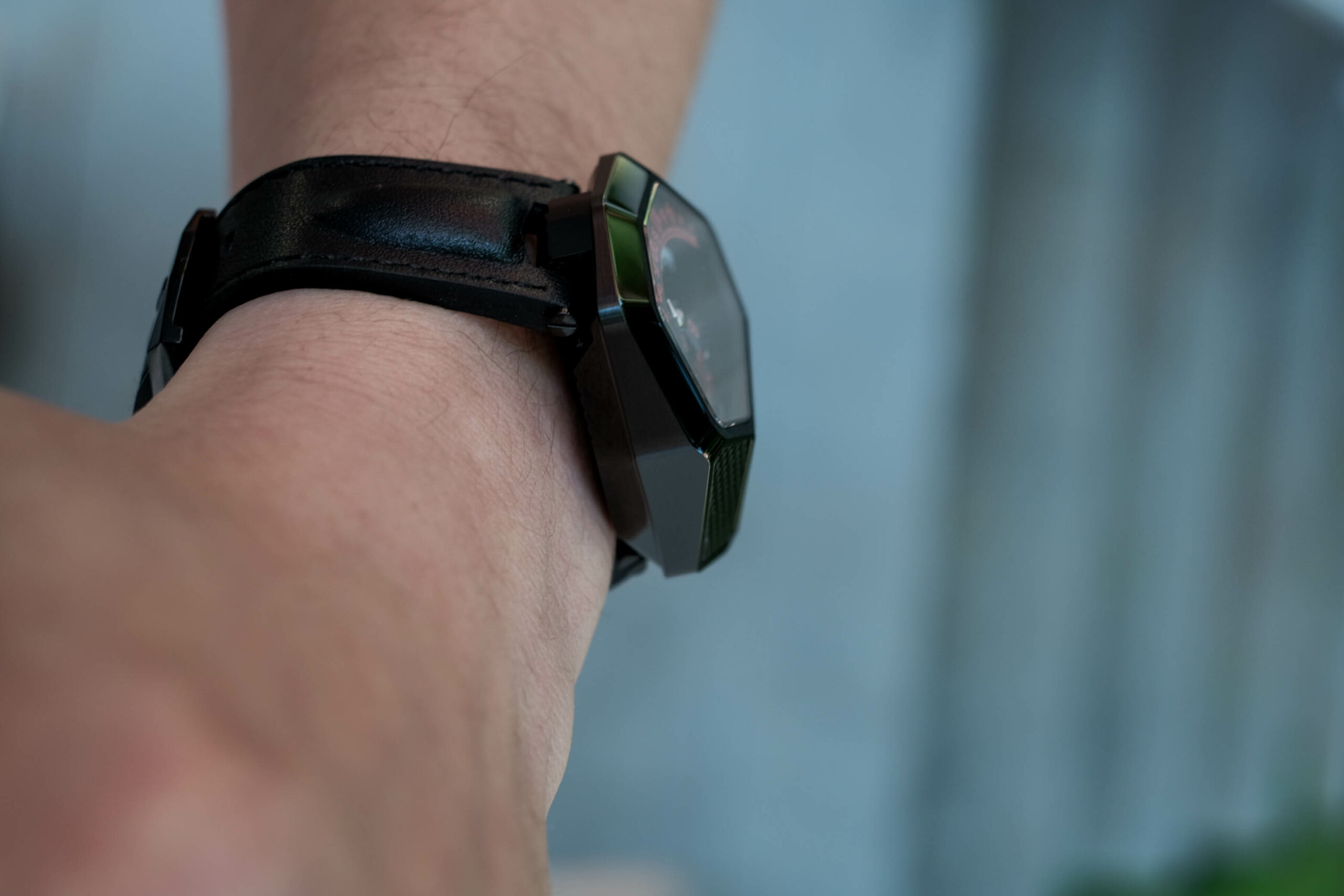 The watch looks incredibly unique on wrist, it also feels the part with a quality heft to it. When on wrist you feel like you're wearing something special made from premium steel and assembled with care. This is an important note, considering many new startups lack the integrity to create a quality watch in our modern times, Atowak has decided to put some love and effort into their business.
Top and Rear Display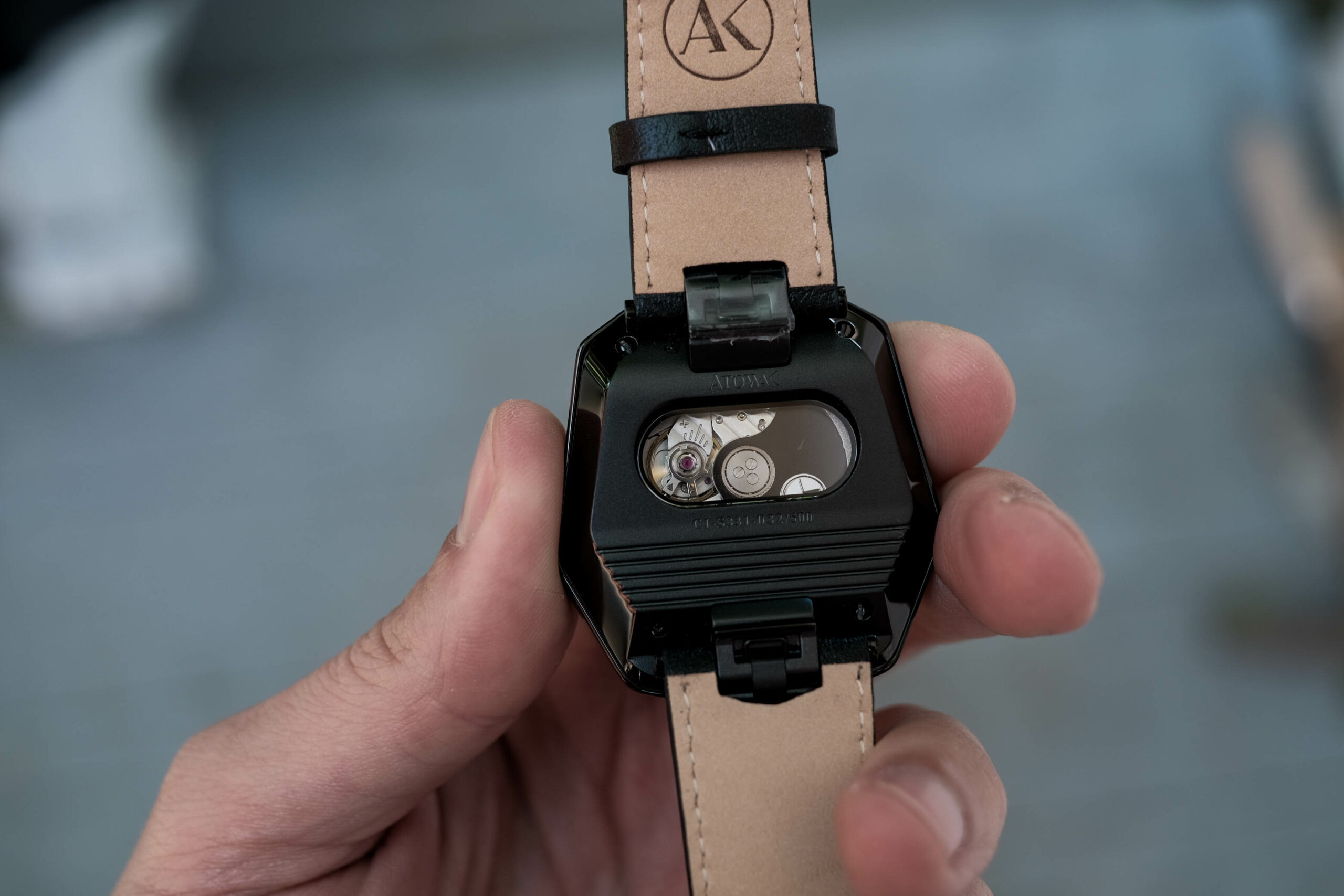 Both the top and rear displays on this watch are great points of interest for me, and most probably for potential buyers as well. It's quite rare to find a mechanical watch with two small display windows as portrayed on the Cobra. It's quite rare to find this on modern watches, and perhaps never created whatsoever on any vintage watches. Of course it's difficult to not mention the similarities to the ultra haute horlogerie Urwerk brand and some of their creations, they probably have some watches that come the closest in appearance to the Atowak Cobra.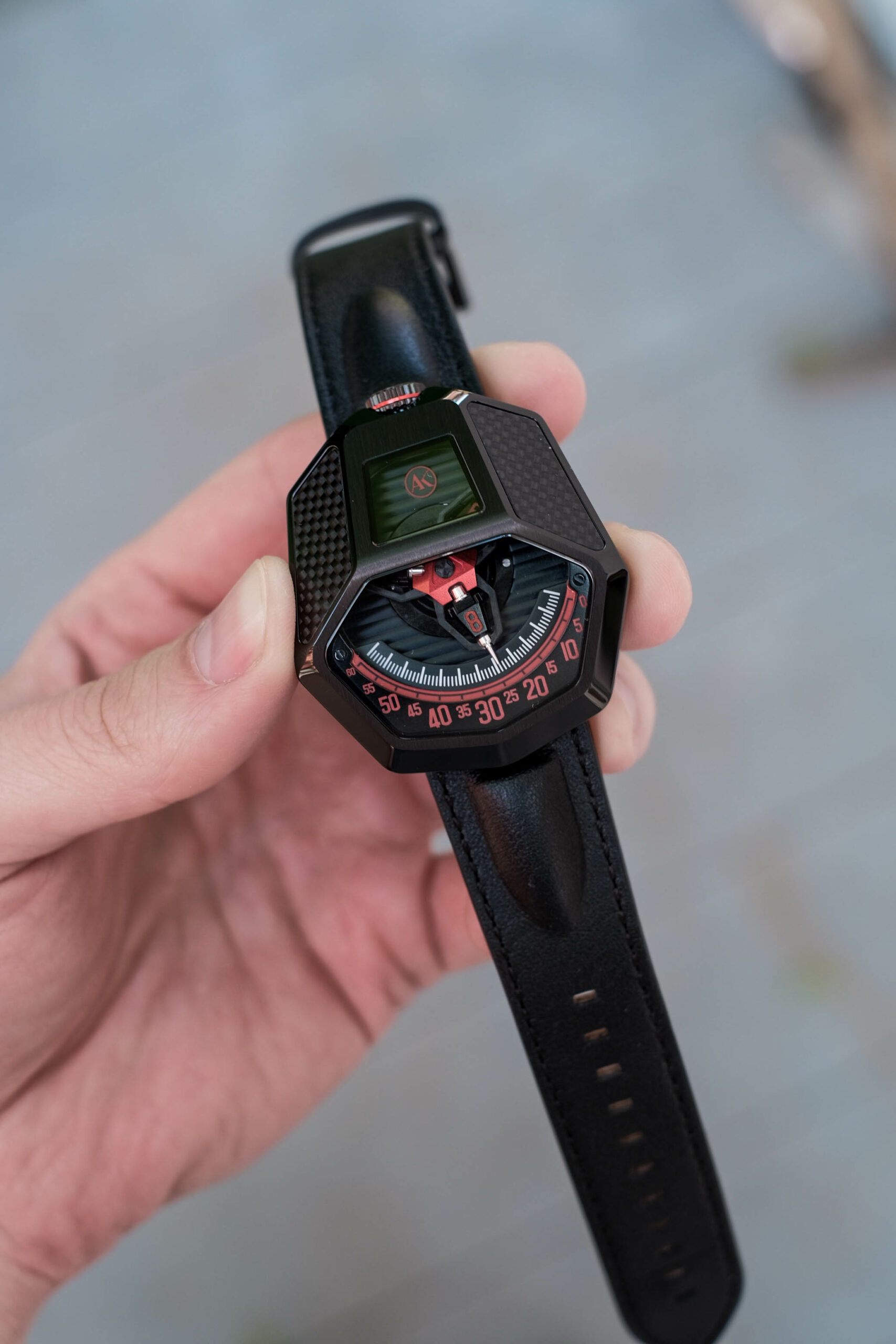 Nonetheless we are living in modern times, or so we think at least. The result of this is stiff competition between countries and manufacturing processes, with the cost of manufacturing certain types of products reducing dramatically. This can leave some of the original brands in a pickle, looking for solutions to either improve quality and aim for a more upper echelon of clientele or attempting to compete by dropping prices with efficient production.
The rear, or caseback display on the Cobra has a mid century modern vibe to it with its elongated elliptical shape. It's only on the upper portion of the caseback and does not display the entire movement, but you can witness the rotor swinging and a few other sections of the movement.
Overall Impressions
For those looking for a watch that's completely out of the ordinary, with some flashy flair, and some really interesting engineering and mechanical ideology behind it – the Cobra could be an excellent choice for you. This is not a watch for the masses, but it's a watch for those that are after a very specific look.
The attention to detail and high quality finish of this watch leaves me impressed, and even at the current sale price of $1999 for a startup I still think it's a fair deal, especially because you probably won't find another watch like this for anywhere near that price.
For more information and specs on this model you can visit the official Atowak website here.