While I've lived most of my glory days in London UK and Europe, I'm happy to call Montreal my birth City and current home base. Since I'm a watch enthusiast with a growing collection and also maintain the WRB I've of course frequented basically all of the high-end luxury watch shops located in Montreal. I've spent enough time in each of these shops to get a feeling of how they're run, what kind of customer service to expect and most importantly what kind of beautiful watches they're stocking in the displays and behind the counter.
This article will not include Rolex, since I've already published an article on the best Rolex Authorized Dealers in Montreal here, as well as explained the current dire situation of the Rolex shortage here.
Instead I hope to shine some light on where you can locate some of the nicest high-end and haute horology pieces at retail prices in Montreal.
1. Kaufmann De Suisse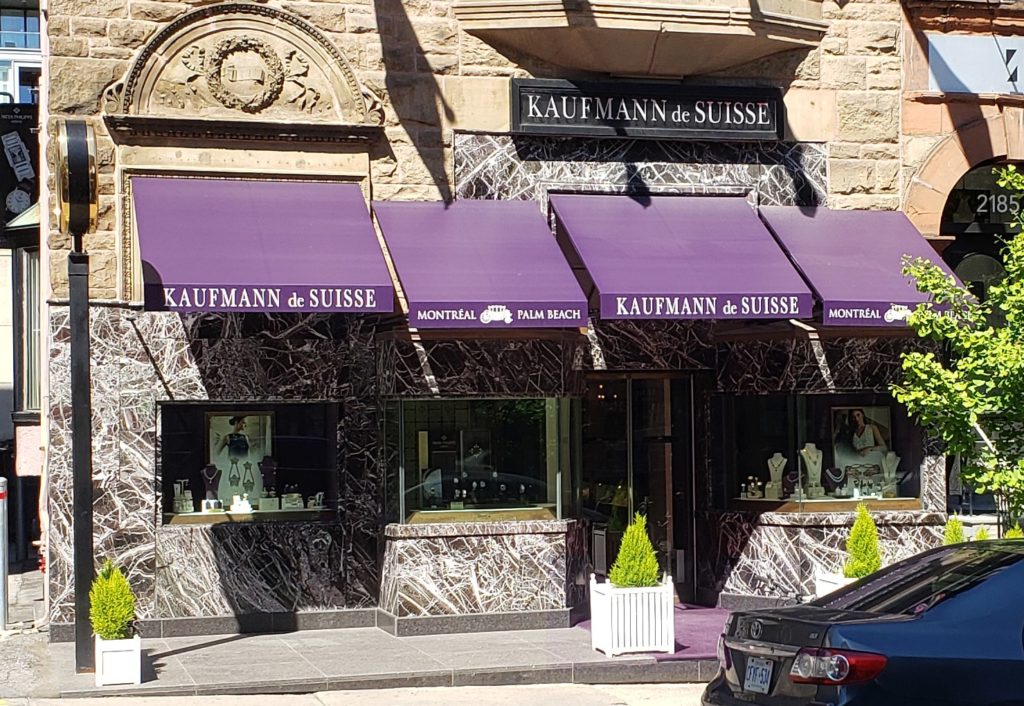 Without a doubt Kaufmann De Suisse located at 2195 Crescent Street is your one stop location for luxury and haute horology watches in Montreal. They also happen to stock some of the most coveted Jewelry in Montreal.
Some of the stand out brands that they stock include Patek Phillipe, Carl F Bucherer, Parmigiani and Nomos. Some of these brands can only be found here at Kaufmann De Suisse and nowhere else in Montreal. Nomos is a new brand they now carry, and one of our favourites as a great entry level to haute horology. Patek Phillipe needs no introduction, and they have a fairly large PP display section in the back of the shop.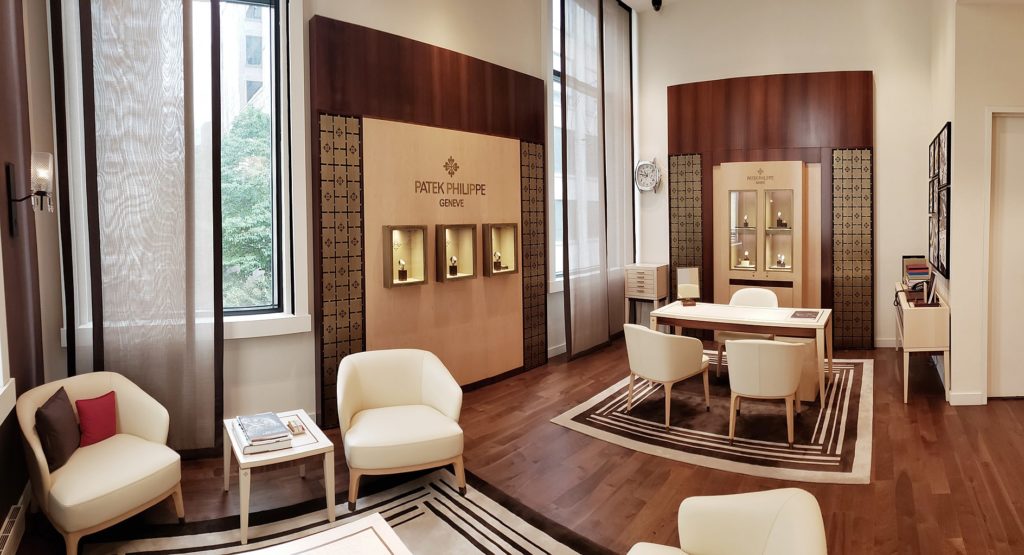 A few things I love about Kaufmann De Suisse is the lack of carrying Rolex, the friendly laid back nature of the staff and owner of the shop, and the wide selection of niche watch brands. The owner explained to me that one of the reasons they don't carry Rolex is due to the stringent policies that Rolex enforces on Authorized Dealers, they're just not into transforming the shop just to cater to Rolex, which is a breath of fresh air to hear. Because of the lack of Rolex you also don't need to worry about the AD games, you may shop stress free for your watch of choice.
2. Château D'ivoire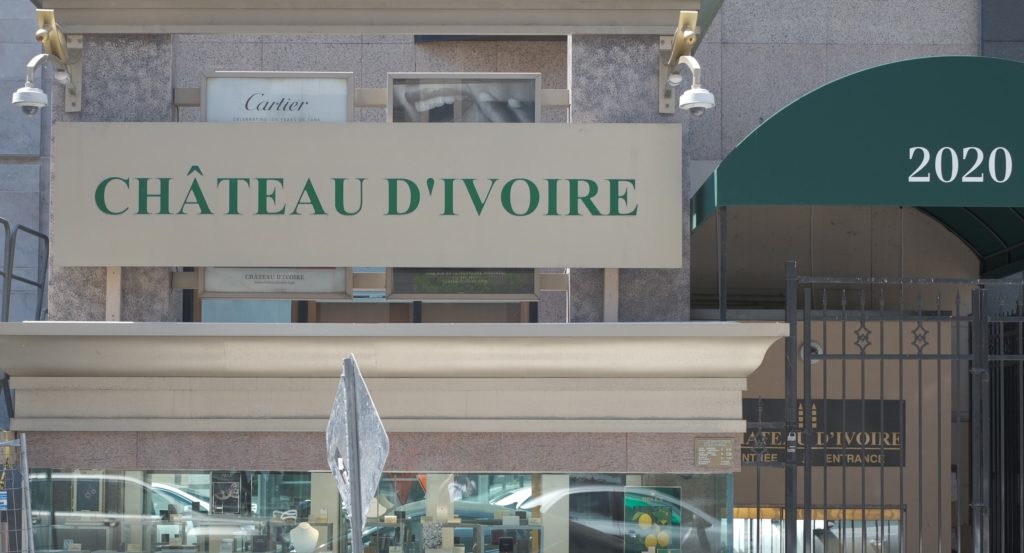 In 2nd place we have Château D'ivoire, while they previously made our 1st place position for best Rolex AD in Montreal they just cant compete with Kaufmann who carries Patek. I would say Château D'ivoire is fantastic if you're shopping for a high-end watch but not so much in the case of Haute Horology. Here at Château you will find a great selection of luxury tool and sports watches such as Omega, IWC, Rolex and so on.
As stated before they have excellent customer service here with a friendly atmosphere. They arguably have the best Rolex availability in the city and the best sales rep to customer communication. The layout inside the shop is cool, with a labyrinth type of setup and each watch brand has separate displays and mini booths making it easy to distinguish between them.
Something about this shop just feels welcoming and I recommend you stop by for a look and a chat.
3. Birks Saint-Catherine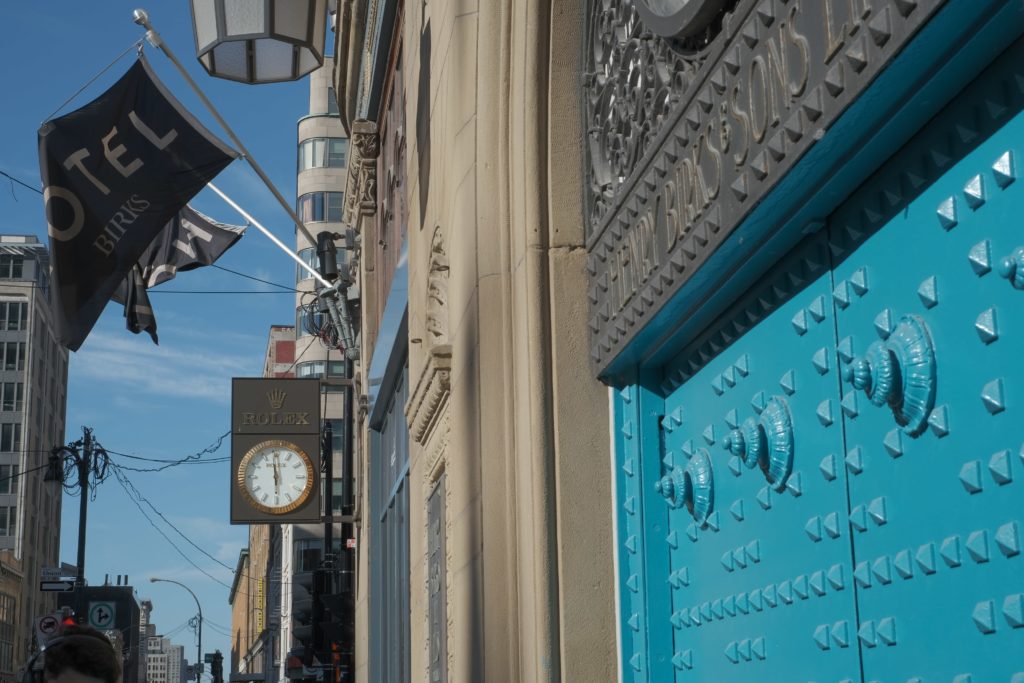 Birks is a large Jewelry and watch store located very centrally downtown Montreal. They carry some really great brands such as JLC, Grand Seiko, and of course Rolex.
Selection and service here can be hit or miss. Because of its very central location I suspect a fast turnover of product leading to many desirable watch models always being out of stock. Meanwhile with a simple walk down the street towards Château D'ivoire and you can find these models in stock, sitting in the display waiting to be purchased.
Customer service is hit or miss as well, with a large number of staff it depends who's working on that day. I've personally had some great customer service experiences here, but also some equally not great ones as well. The atmosphere is stuffy and pretentious at times, which can be felt from the non-speaking doormen to the hasty sales reps buzzing around the store. Mind you I have had some great watch discussions with one chap who seems to be a watch enthusiast like myself, so I occasionally drop in when he's working to say hello.
It's worth dropping by to have a look, it's a big store with lots of room and everything is very well kept and proper.
4. Bijouterie Dominic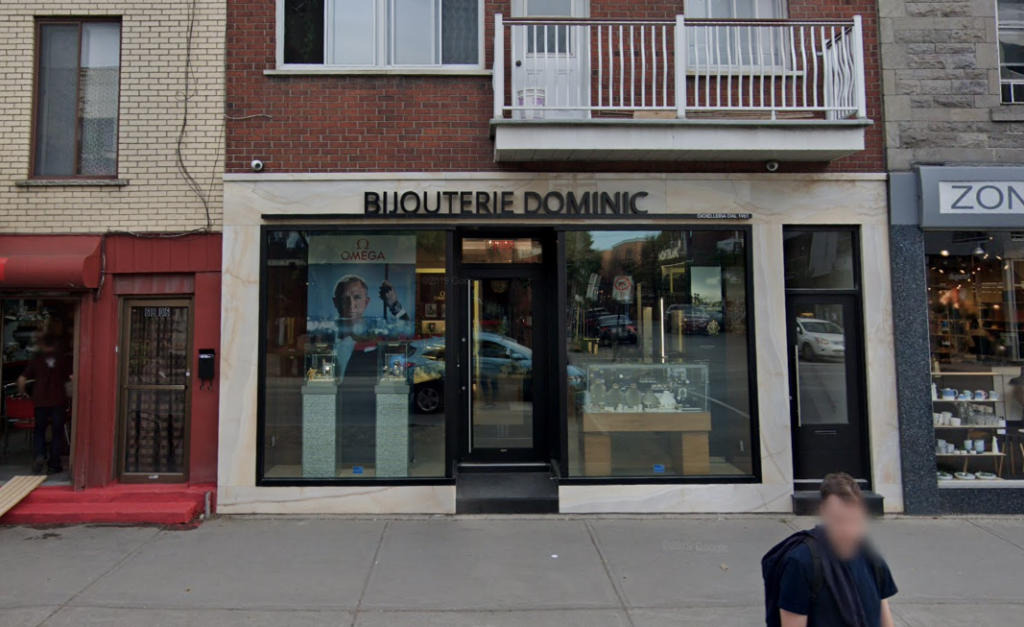 I've only been to this shop once. It's a very small shop located in Little Italy at 6810 St Laurent Blvd, but don't judge it by it's size because (at the time of this writing) this is the only shop in Montreal that carries Zenith. So if you're after a Zenith El Primero you know where to go.
Other than that they also carry a selection of Omega and I think Longines as well. The staff is very friendly and I met the owner when I was there, all really great people. I went with a friend and the staff kindly assisted us as we tried on a variety of watches. The store has a warm family oriented atmosphere and I would not hesitate to recommend buying a watch from them. If in Little Italy make sure you drop by and take a look!
5. Bijouterie Italienne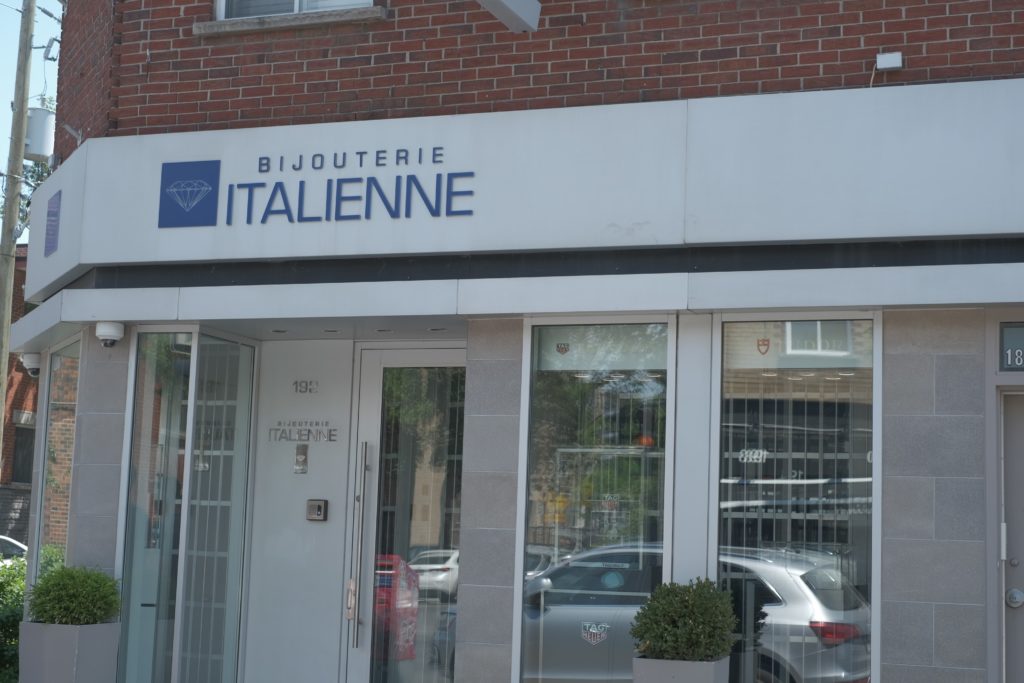 Last on our list we have Bijouterie Italienne. This is another little shop located in Little Italy on 192 Rue Saint-Zotique East, very close to Bijouterie Dominic. I'm not quite sure what to say about this shop, maybe I just didn't jive with the atmosphere. While the customer service was OK it didn't excite my inner watch bug, maybe I could sense a lack of true watch enthusiasm emitting from the staff.
My friend and I sat down with one of the sales reps and we looked at a variety of Rolex watches, the chat was polite but reserved. We said that we would keep in touch but after sending a few emails to the sales rep as well as the owner I just never received a response back. Not a great sign for a high-end watch shop and Rolex Authorized Dealer.
Conclusion
That about sums up my experience at all 5 high-end luxury watch and jewelry retail shops located in the city of Montreal. I hope to frequent some of these shops again and I will update this article accordingly. I also hope this has helped you narrow down which shops you'd like to visit to make your watch purchase.
Disclaimer: This article is purely my personal experience and opinion. None of the stores have made any statements, this is also a non-sponsored post.