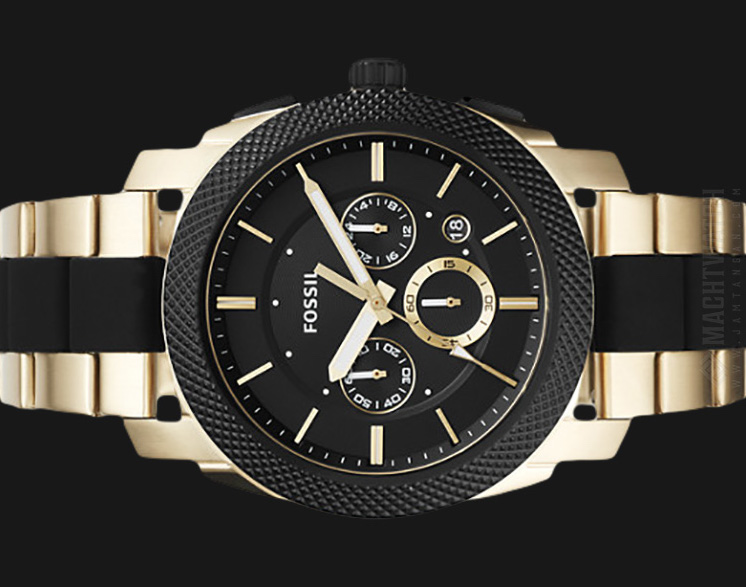 The gold-toned stainless steel Fossil FS5261 quartz is a beautiful watch that takes Fossil's style in a new and unique direction. This chronograph watch is a great blend of style, comfort, quality, and design. While I personally think the watch could benefit from some more color or design options, there honestly is not a lot to complain about with regards to Fossil's latest quartz watch. The weight of the timepiece itself feels solid, the quality is top-notch, and the overall look of the watch radiates manufacturing beauty.
> > > Click here to see ratings, reviews, specifications and prices on Amazon < < <
FS5261 Features & Functionality
In terms of features, Fossil's FS5261 watch has an analog display with a mineral window, standard chronograph functionality, a stationary bezel, and is water-resistant up to 165 feet (50 meters). Fossil claims this piece was influenced by the 1950s industrial revolution, and based on the build quality alone, I would agree wholeheartedly. The gold-tone stainless steel bracelet with black silicone wrapped center links are a beautiful and stylish change from the standard colors we're used to from Fossil; however, this chronograph machine still retains the masculine looks that many men seek to find in their wrist watches.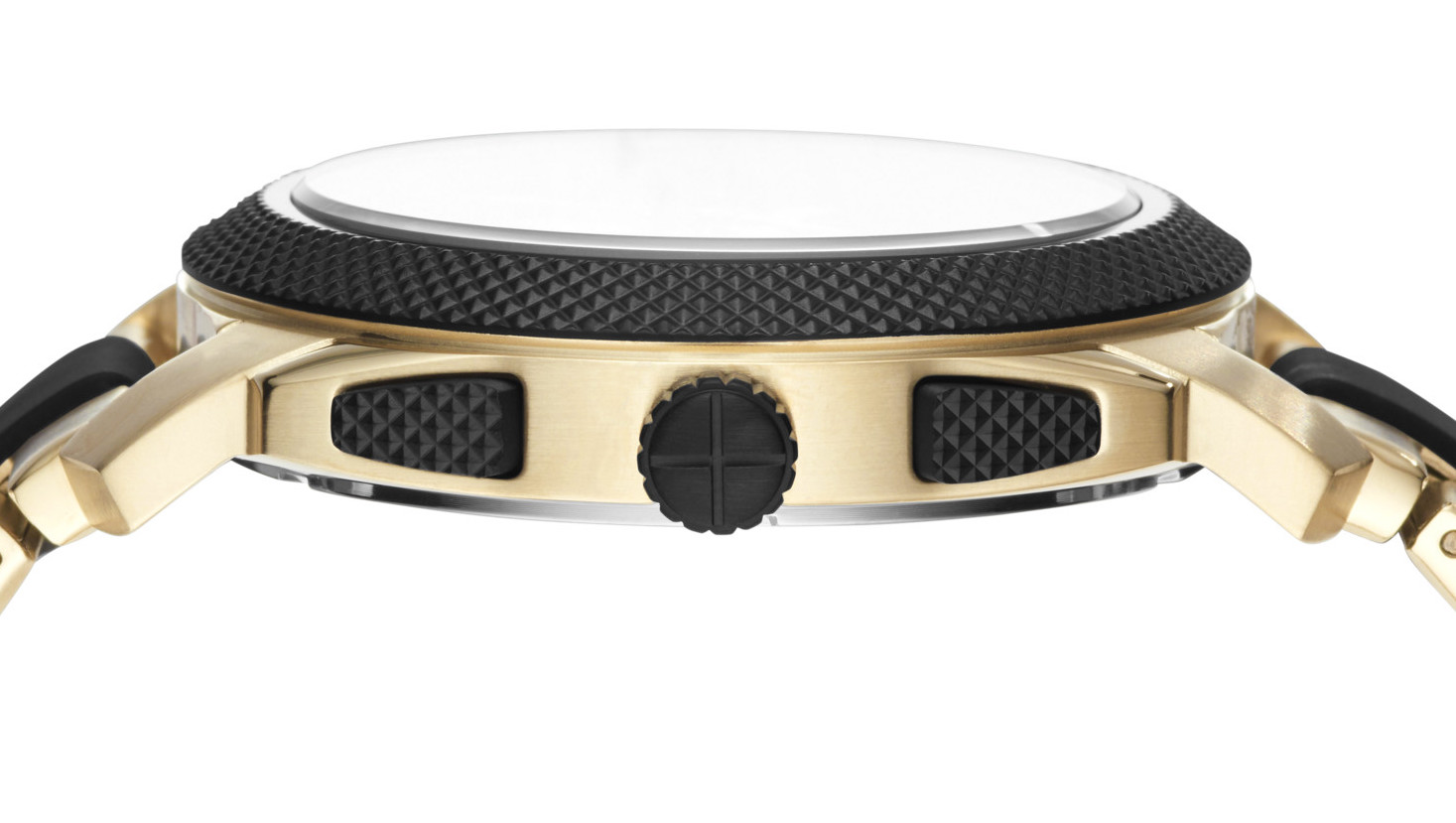 I own two Fossil watches myself, and I have had absolutely zero problems with them in terms of hardware or functionality, and this new quartz watch is no exception based on the short time I've had it. I've worn it in the shower, taken it in the hot-tub (accidentally, mind you), and have used the chronograph functions extensively without any issue whatsoever. Now, just because it is waterproof shouldn't make you think it's suitable to take with you to diving practice or snorkeling. One of my previous Fossil watches gave out because I took it to Florida during a family trip and I ended up taking it to my local watch repairman for fixing, and it was a very similar build quality to this one, so I wouldn't take the chance.
> > > Click here to see ratings, reviews, specifications and prices on Amazon < < <
Outgoing Design
The look of the FS5261 itself is beautiful and, even upon first glance, you can tell it's very well-constructed. The watch weighs a solid 8.8 ounces and has a case diameter of 45 millimeters, with a case thickness of 12 millimeters. Bottom line: this is a well-crafted life-ready timepiece. The clasp is a traditional fold-over single push-button mechanism, and it also feels extremely sturdy. The watch also has a decent amount of room to move on your wrist, and although this is subjective, I think it feels great with the bit of wrist movement it allows.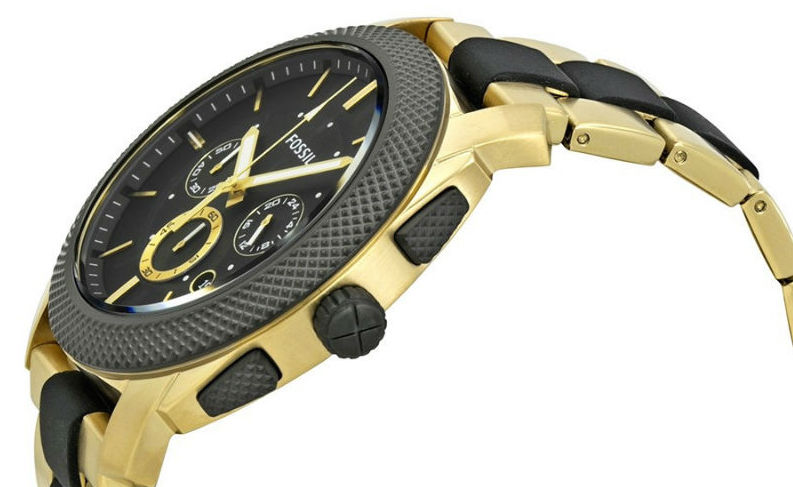 I really haven't been able to find a single issue with the FS5261, although I do wish it came with some more color options. Ordering from Amazon, I was only able to find this quartz watch with the gold finish, and although I think it looks beautiful, I think it would look fantastic with a gold centerpiece band and a black trim on the outside. If you wear this watch to a party or some other gathering, people will notice it; if that's not something you're comfortable with, just be forewarned.
Overview
It's hard to find a quality watch these days that has pristine functionality to go along with its unparalleled beauty, but Fossil has achieved it once again with the Fossil men's FS5261 quartz casual watch. Though I wish it had some more color and design options, this watch is a fine fantastic intro/mid-range chronograph machine that I would recommend to nearly anyone – assuming you're not a diver or scuba freak, that is.
> > > Click here to see ratings, reviews, specifications and prices on Amazon < < <