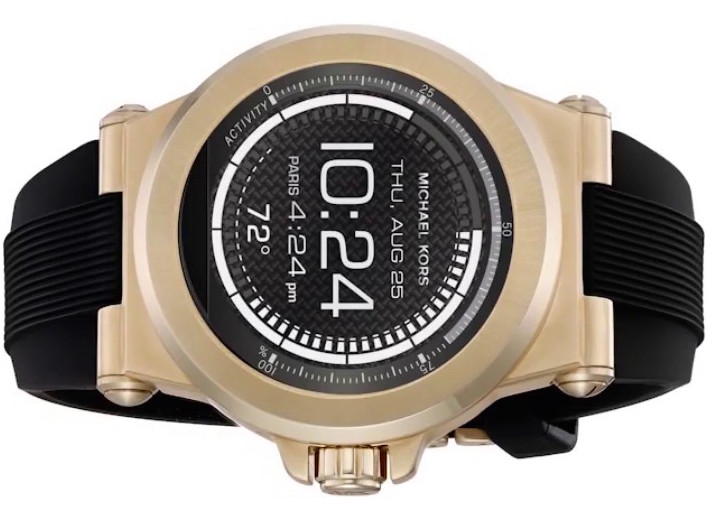 What's that you're asking for? An advanced watch, with a unique look at an affordable price? Well … today is your lucky day. Michael Kors has designed one of the most unique looking watches I have seen so far, called the MKT5009 Access Touch Screen Dylan smartwatch. With brand new technology built into this piece, it's definitely not one to miss out on.
> > > Click here to see ratings, reviews, specifications and prices on Amazon < < <
MKT5009 Fashion Design
Technology has come a long way and is far from the bog standard time telling devices of the past. The MKT5009 Access Dylan watch offers a fantastic service; giving users the ability to connect to Android and Apple; giving you the usefulness and enjoyment of a smartphone, onto your watch. You can literally have everything you need at your fingertips.
The fully customisable touch screen display is encased by the gold toned 46 mm stainless steel case. The gold really strikes out at you when you look at this one, I personally like it a lot. The touchscreen itself is the vocal point in this piece and offers a variety of uses that many watches can't offer. Powered by Android Wear this smartwatch gives full compatibility to IPhones and Android phones. Thus giving users the chance to download apps straight to the watch and be able to track the amount of steps, miles and minutes you have exercised for; as well as tracking your sleep should you wish to wear it all night.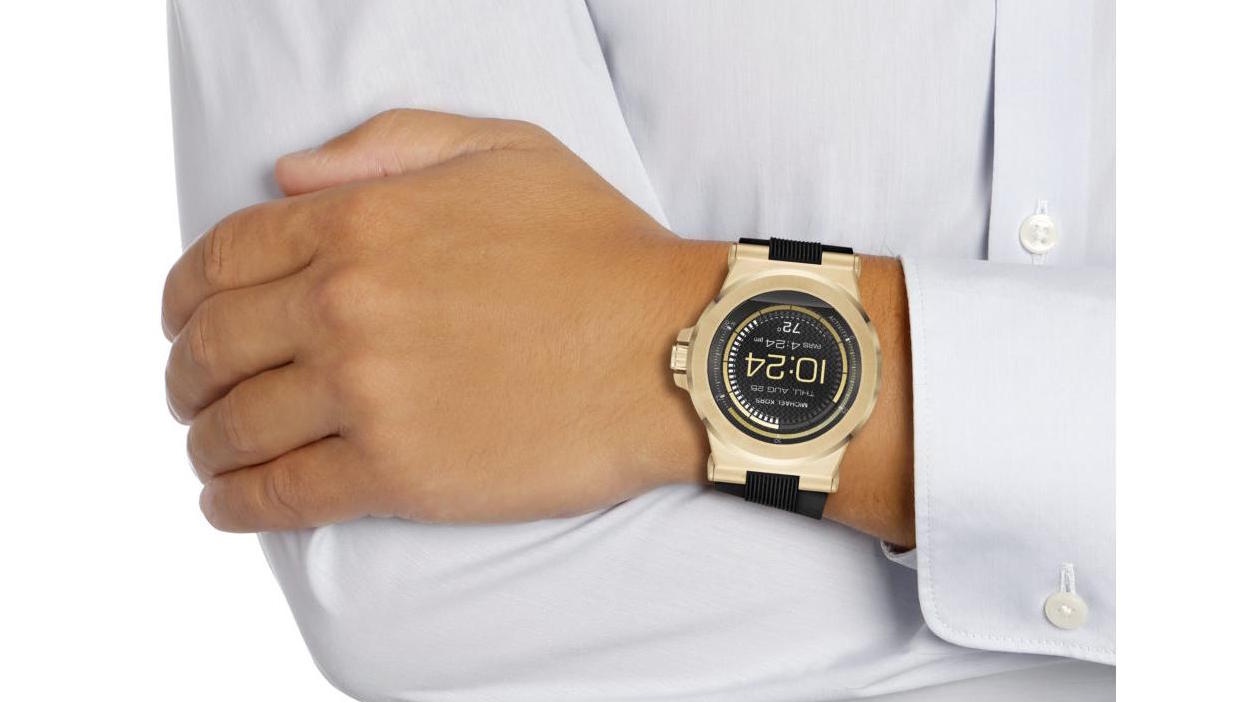 > > > Click here to see ratings, reviews, specifications and prices on Amazon < < <
Tech Features
The MKT5009 acts as a mini smart phone and anyone interested in technology will love this gadget. I don't often refer to watches as 'gadgets', but when your watch can receive texts, emails and pictures on it as well as being able to track almost every second of your life – I'm not sure what else to call it.
The digital display offers users the chance to fully customise their screen and giving access to the date, time and even weather wherever you are. Now it's not magic that powers this thing, although to those who haven't seen a timepiece like this before, that's what it may look like. In-fact this masterpiece is powered by a processer backed up with a lithium battery, a solid combination ensuring dependability and a long life.
Another unique feature about the MKT5009 is the silicone strap that connects the touchscreen to your wrist. The 28mm thick band offers comfort to what may seem a heavy watch, weighing in at 5.76 ounces. The strap can be adjusted and changed to meet the users' requirements and looks great when matched up with the gold toned case.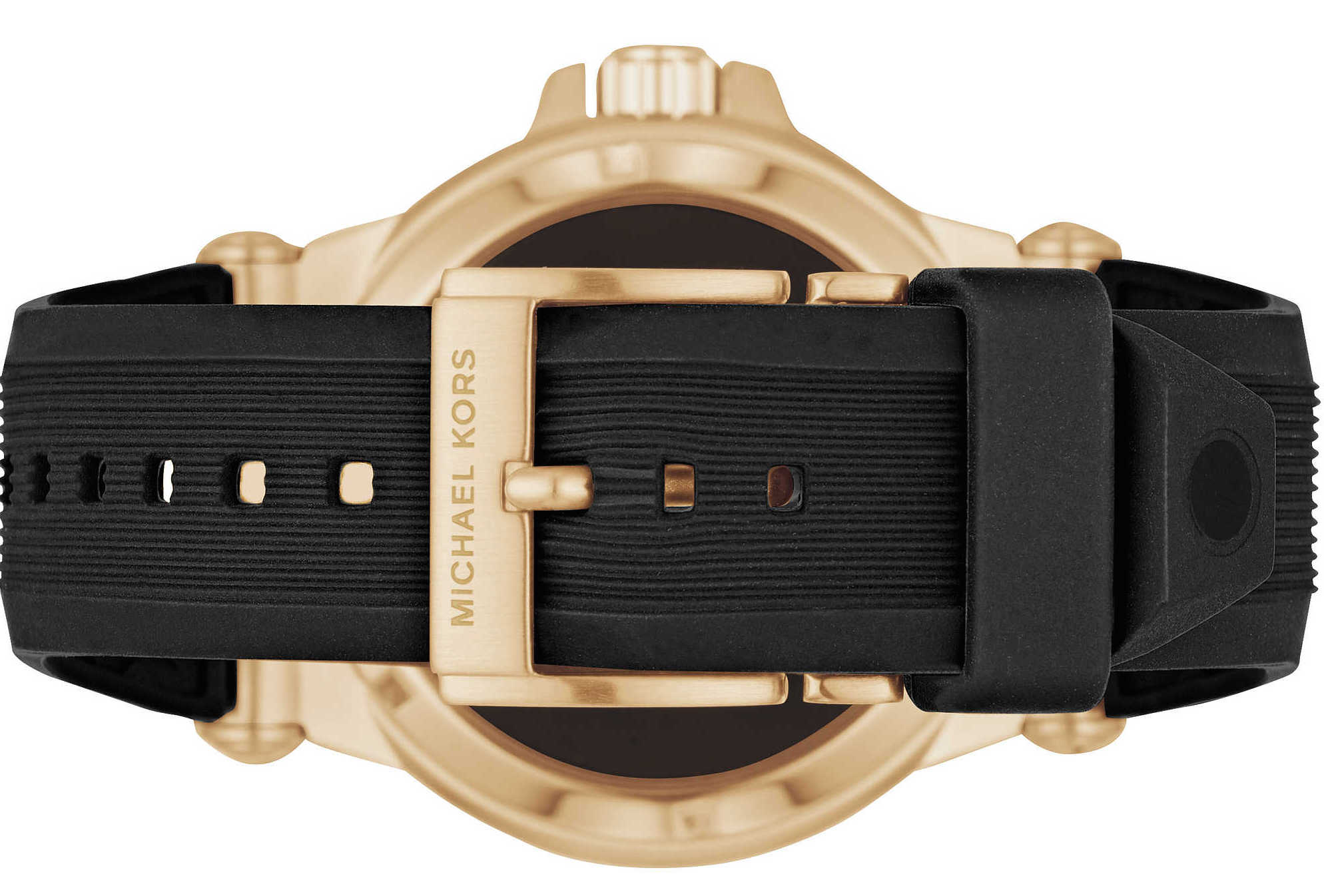 This is the future of watch making. As the world progresses and changes, so does the watch and it is now a common day thing to see people with smart-watches. Michael Kors have taken their brand from being a traditional watch maker into the new age, offering unique and very useful features to the every-day user. The digital touchscreen offers full customisation, which even includes the weather in your local area, keeping you up to date at the glance of a watch.
This piece works very well as a whole. The large touchscreen display sits nicely on the wrist and with the silicone strap adding an extra level of comfort, you can't really ask for more. With Michael Kors adding the latest technology in their watch, there's no reason not to keep up to date with texts, emails and keeping yourself healthy as there's even a tracker for that.
Final Words
You can grab yourself the Michael Kors MKT5009 Access Dylan smartwatch for approximately $350 (at the time of this review), which is an extremely reasonable price in my opinion. This watch comes with all the added features you might not see in a watch double its price. My advice? … Grab one now, before you regret it.
> > > Click here to see ratings, reviews, specifications and prices on Amazon < < <