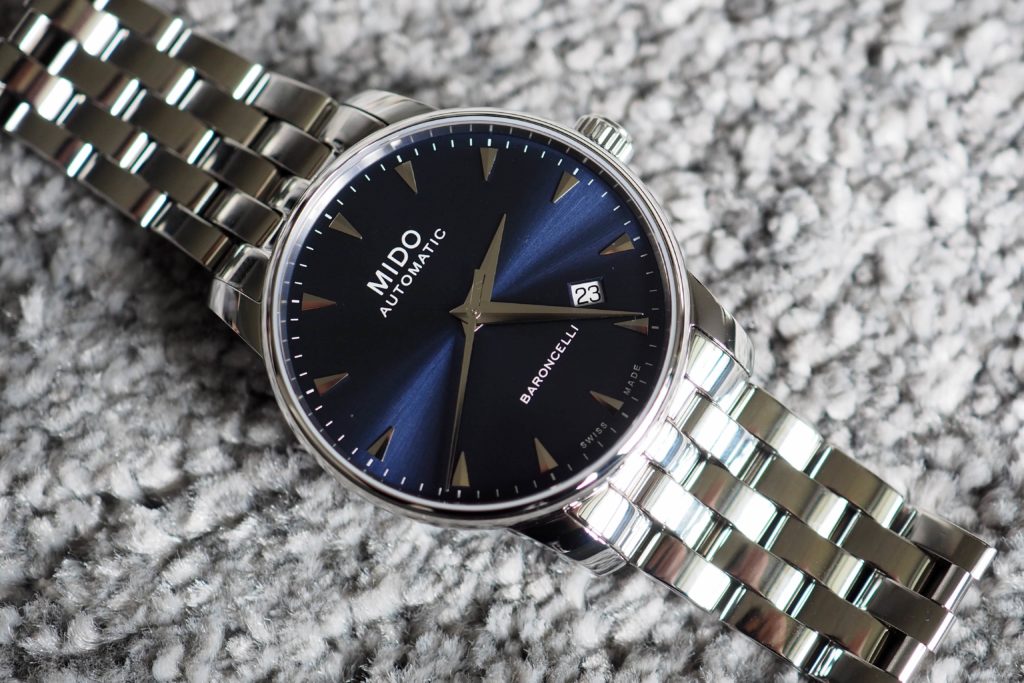 When you've been as lucky to travel the world as I have, you realize just how region-specific certain brands and their level of success are. Where I'm from, in Manchester, England, Mido is basically non-existent. With just three official dealers in the UK (compared to 67 in the USA), the brand barely registers on the consumer consciousness. We have alternatives. My nation is weirdly obsessed with other mid-level Swatch group brands like Tissot and Hamilton. And while I like several models from the latter, I much prefer Mido and its wares to Tissot. It is, therefore, a real treat, to get to grips with the Mido Baroncelli Midnight Blue Gent Reference M8600.4.15.1 for the purpose of this review.
I've had my eye on several Mido models for a while, most notably the Commander Icône, but the Baroncelli is not one I'd seriously considered until I got it on my wrist. Immediately, I felt the value proposition that it is really only possible to get from a major group brand. The advantage that group-owned companies have in terms of access to generations of shared know-how, mass-manufacturing, and mutually beneficial research and development projects is vast. The trick, which is not quite as easy to master as the black and white value proposition, is making these watches desirable.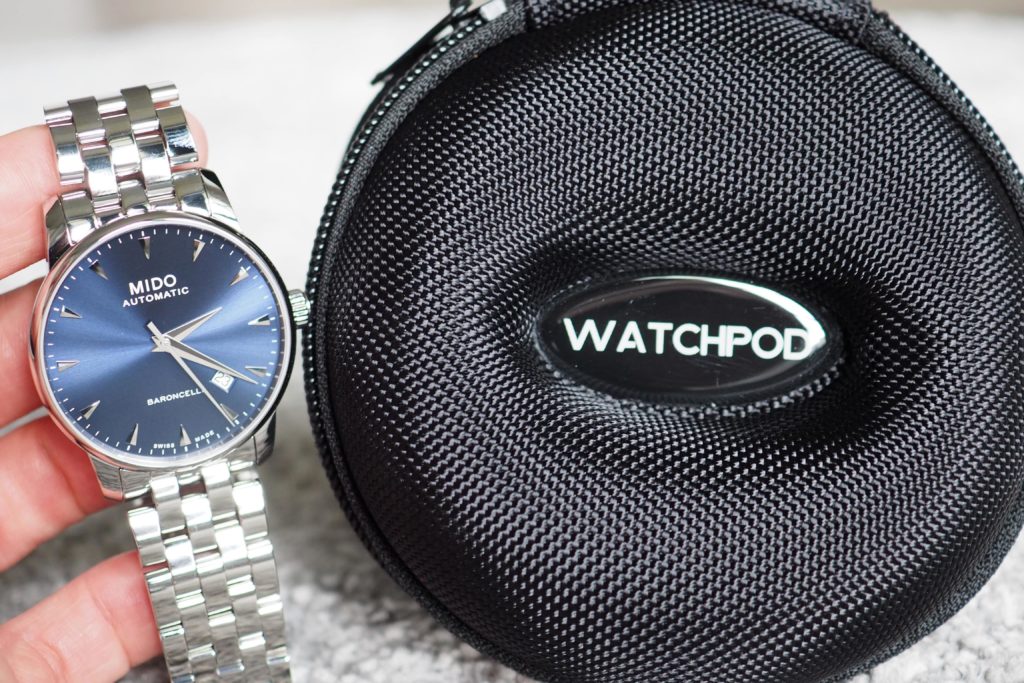 Major groups – the Swatch Group in particular, in my opinion – seem to produce watches by a rigid, research-driven formula. I often find myself standing in front of a shop window, staring at stacks of uninspiring dross and wonder who on Earth would see any of these pieces and get excited over them. Invariably, if I stand there long enough, some wide-eyed lovely of pure banality will rock up beside me and start drooling over the latest T-Classic as if he's staring down a T-bone.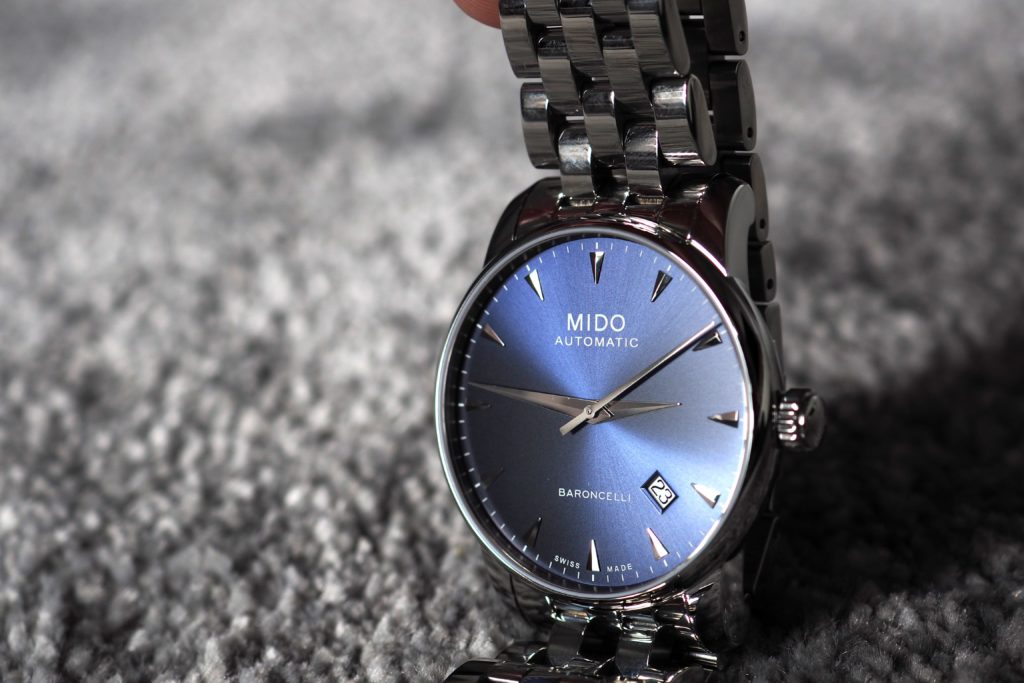 It's a sobering reminder that my taste is just that – mine. But that doesn't mean one's likes and dislikes can't be informed wisely by experience. And when I look at certain models from these group brands I find myself deeply impressed. This particular MidoBaroncelli Midnight Blue Gent Reference M8600.4.15.1 has left me feeling pretty satisfied by the brand's sterling efforts to pack a lot of worthwhile features into a crazily affordable package.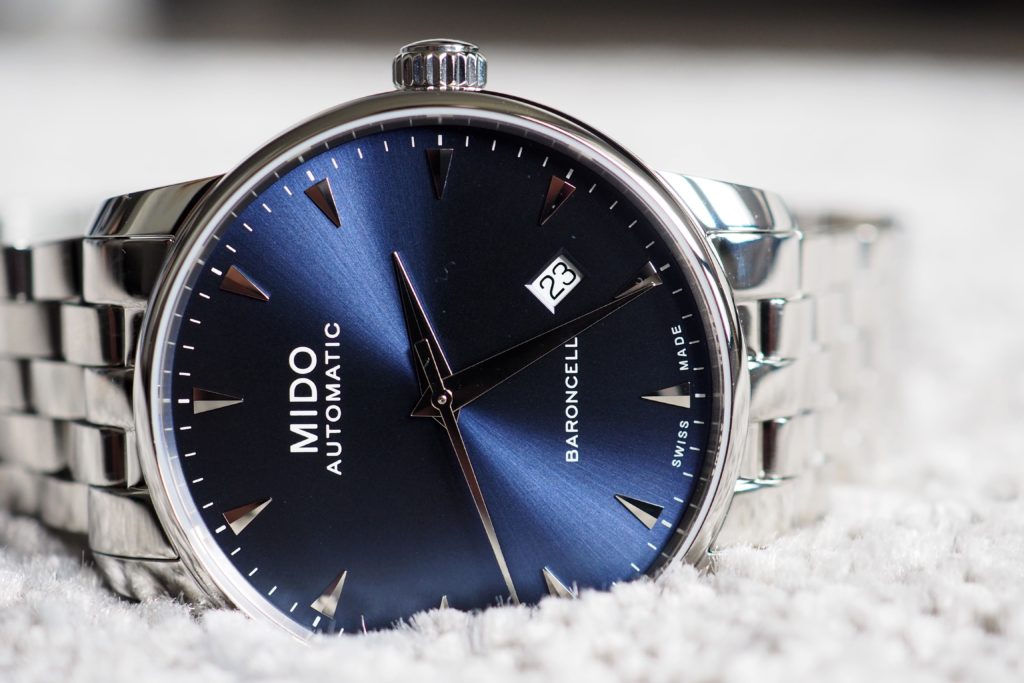 The key to value is not cheapness. This is a common error made by Kickstarter-trawling bargain hunters. Just because something costs less than something of 'the same type' (i.e. two dress watches), doesn't mean it is better value. It is possible to execute the same idea well and badly. What Mido have done with the Baroncelli Midnight Blue Gent is make smart design decisions, and, crucially not overextended themselves in their attempt to provide a very solid, affordable dress watch that doesn't feel like a budget substitute for something else.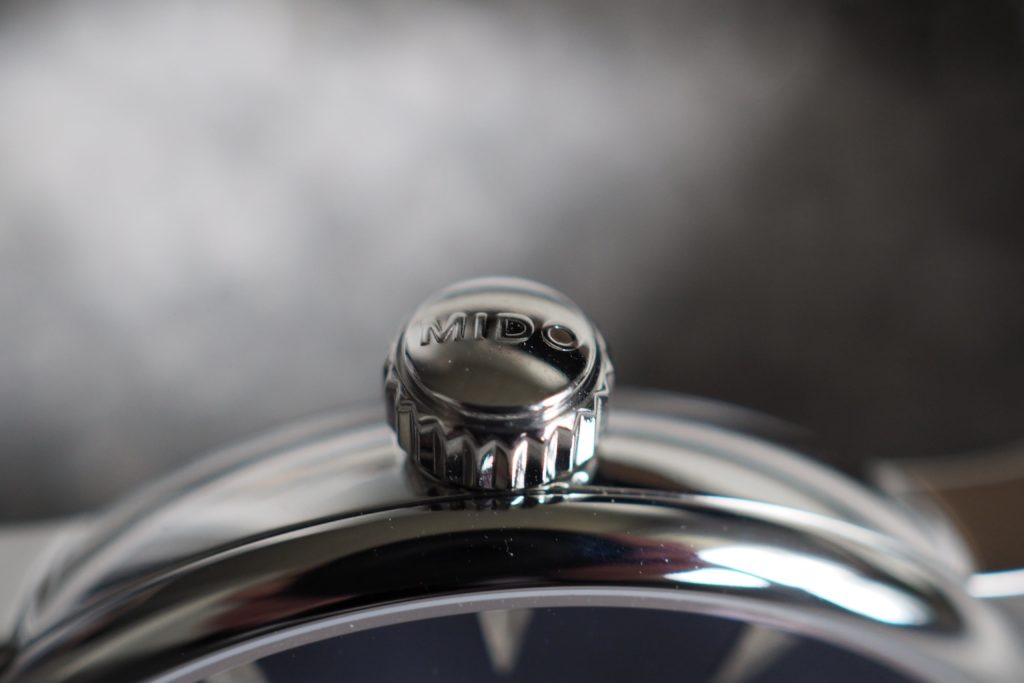 That's really important for watches of this value. Spending five figures on a watch that makes you feel good is a heck of lot less emotionally draining that spending three on a watch that does nothing but remind you how it's not the one you really wanted every time you check the time.
The Mido Baroncelli Midnight Blue Gent is a very versatile and wearable offering. The stainless steel case is polished, which not only gives the watch a luxurious appearance, also saves costs given that it was not necessary to manufacture special polishing chucks which would be necessary to apply contrasting surface finishes regularly. At 38mm the watch sounds small by modern standards, but the slim bezel and edge-to-edge dial mean this watch wears a lot bigger than you might expect. The 9.10mm case height is a good balance between presence and comfort, and makes it possible to slide this watch under the cuff of a dress shirt.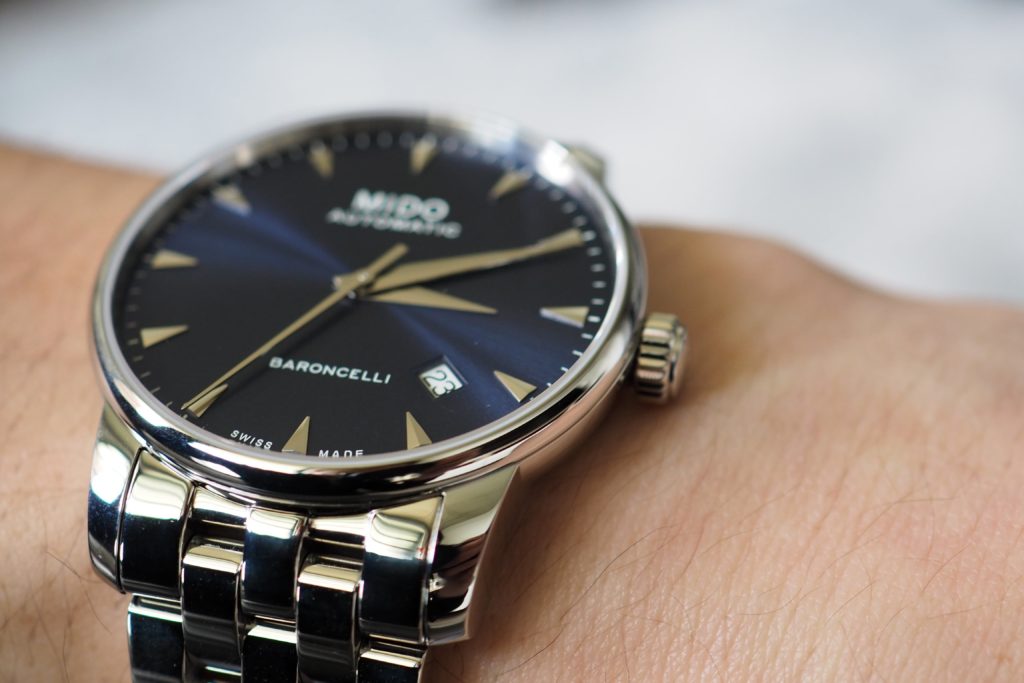 And if snappy dressing is your thing, coordinating your watch strap with your belt/shoes/Hawaiian shirt, there's plenty of scope for that given the 20mm lug width and the standard lug set-up that doesn't preclude switching the supplied bracelet in and out as you please.
The watch is water resistant to 50 meters, which is more than sufficient for a dressier style. It provides you with enough security to go about your daily business without having to act like you're balancing mother's best china on the end of your arm. And when the occasion calls for you to slip off your new timepiece and show it around the admiring crowd, they'll be able to see the movement ticking away inside by virtue of the sapphire display back.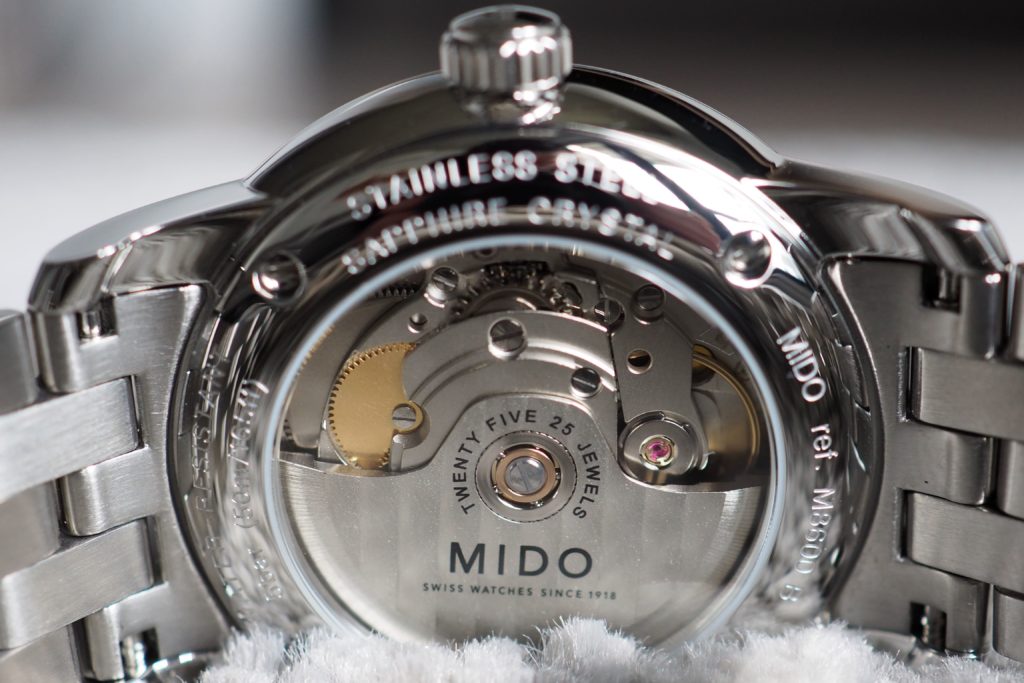 And the movement is actually worth talking about. While it may be an undecorated ETA C07.611 base, dressed up with a fancy new reference (Mido Caliber 80), the C07.611 is actually an upgraded 2824, which boasts an 80-hour power reserve. That's some serious power for a watch that retails well below a grand. Not only that, this movement has been put through its paces by COSC and achieved chronometer status. Not bad at all for this kind of money.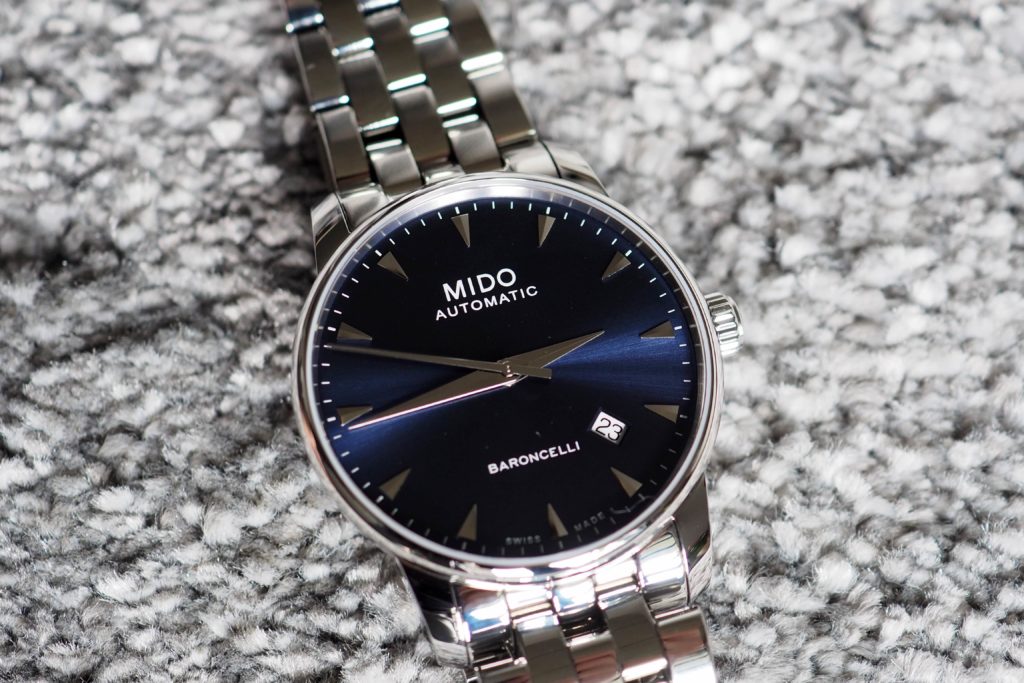 Considering that this Mido is delivered on a 5-link bracelet, there really isn't much to quibble over. The sun-ray blue dial catches the light superbly and is elegant enough to be worn with evening wear, and masculine enough to be carried off with jeans and a T-shirt. A low buy-in, a souped-up movement, an established maison with zero chance of going out of business (and even if it did the caliber is so simple it could be fixed by the most basically trained watchmaker in the future if necessary), makes for an attractive entry-level option. With a price tag of around $950usd the Mido Baroncelli Midnight Blue Gent Reference M8600.4.15.1 is a strong value proposition in every sense of the word. And what's even better, is that if you ever visit the UK the chances of running into someone wearing the same watch are practically nil. And you can't buy that kind of individuality.
To have a look at all of Mido's offerings you can visit their official website here.