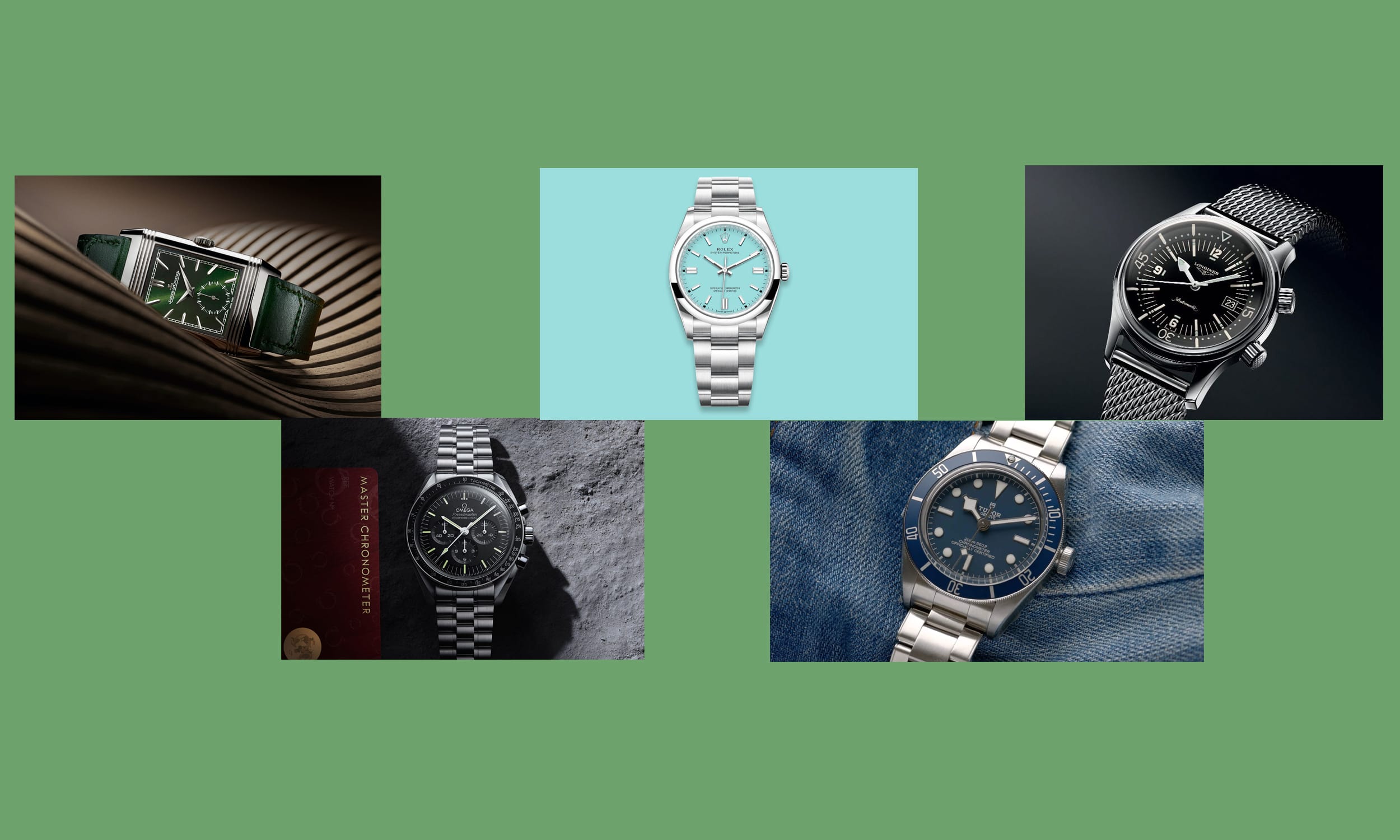 It's that time of year again, the mercury has dropped, winter coats are out and watch enthusiasts have swapped metal bracelets for leather. Also, around this time of year retail sales begin to pick up and friends and family are exchanging gift ideas with each other for the upcoming holiday celebrations. While many gifts are usually small tokens of appreciation like a bottle of wine or a nice wool sweater, sometimes there's that one special person you want to go above and beyond for, which calls for a special gift – and a timeless wrist watch can fit the bill perfectly.
With so much choice out there for watches in 2021 it's important to narrow down the fit and style of watch you think will suit the receiver. Check out his current collection and see if there's a recurring theme, or maybe ask him discreetly to see if he's eyeing any watch brand or model specifically. If the receiver of your gift is a watch enthusiast or collector there's a good chance he would love one of the high-end watches on our list below. These watches have been the most popular watches to buy for 2021, some of them being new release for 2021 ranging from dive watches to chronographs and our choices below are huge value propositions for their price.
Tudor Black Bay Fifty-Eight Blue (BB58)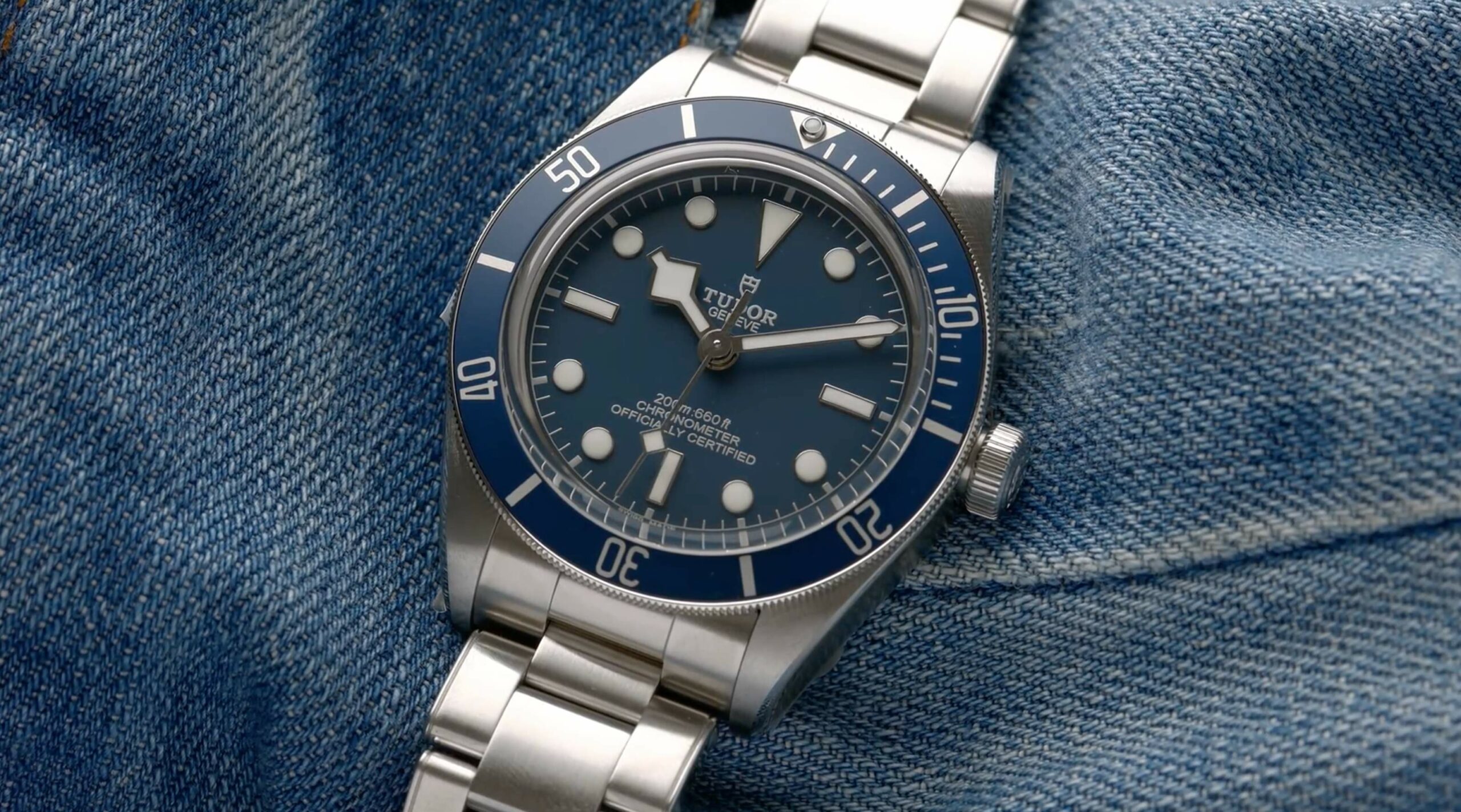 First up we have the Tudor BB58 in blue, which is a new colour release for 2021 and has been incredibly popular with collectors. So popular indeed that when it first launched it was nearly impossible to buy it from the Tudor AD, similarly to the current situation with Rolex. As things cooled down the BB58 blue became more available for purchase without a wait, and you should be able to buy it now without an issue.
The BB58 is value packed, it has a lot going for it, with it's really cool vintage dive watch style being its main selling point. There's a lot more beyond just the styling of this watch that has made it so popular and in demand, it's also very functional. Some of the standout features include a rotating dive bezel, screw down crown, water resistance to 200 meters, and one of its best functional features being it's very wearable size coming in at 39mm. The BB58 is also available in a few different colour combinations, but the blue one here is my favourite. The blue is a gorgeous deep navy blue, which is very appropriate for its nautical background. The markers are also white, which I much prefer, instead of being a faux patina colour as seen on many heritage style divers these days.
Check out the official Tudor website here.
Omega Speedmaster Moonwatch Hesalite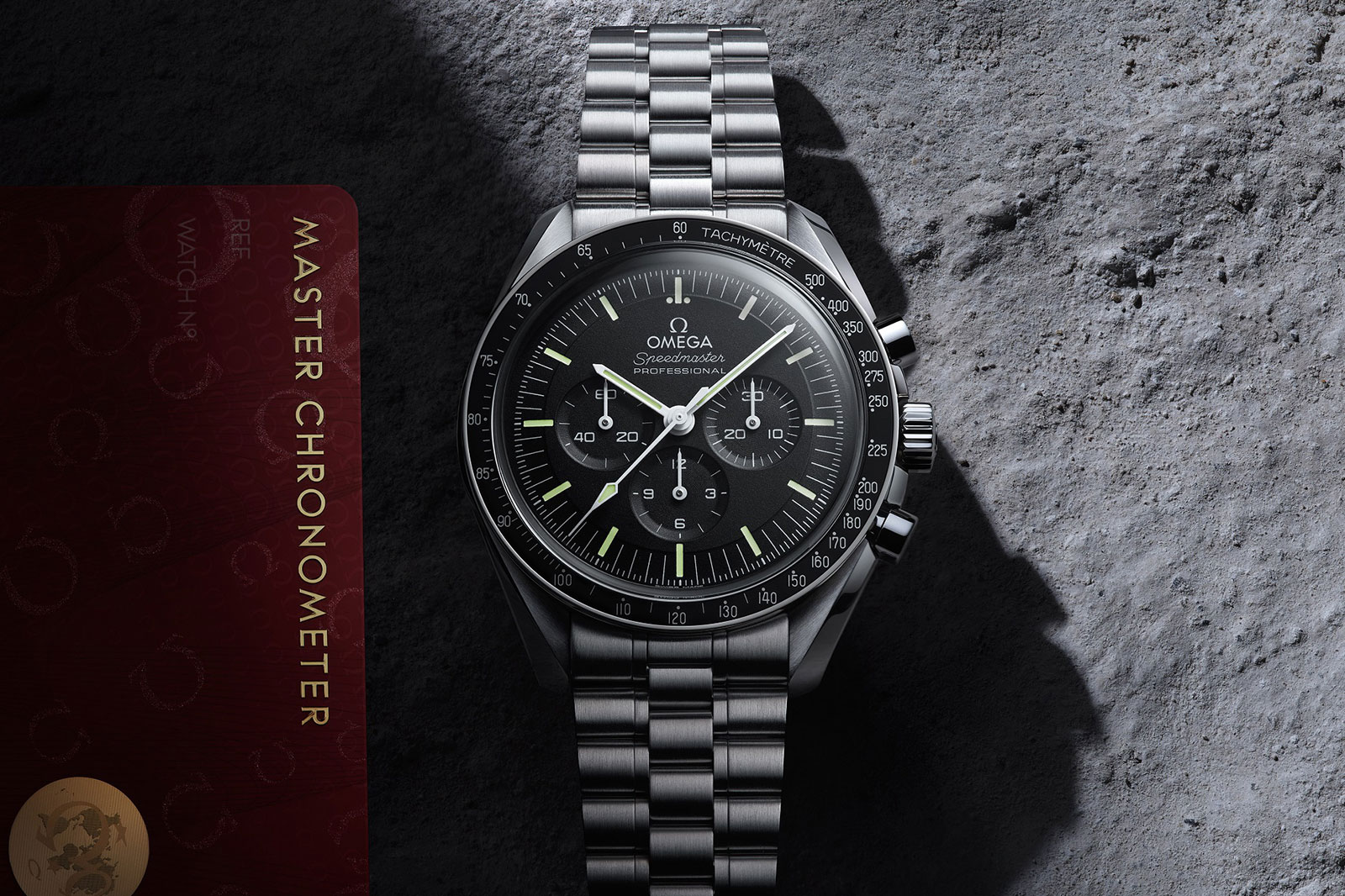 There isn't much that can be said about the Omega Moonwatch Cal. 3861 that hasn't already been mentioned somewhere, this is one of the most popular chronograph watches in the world. The common narrative is that it's the "first watch to space", it's a watch that Omega designed with NASA to meet certain criteria and thresholds suitable for space use. The project was successful and the Omega Speedmaster Moonwatch became an absolute icon in the watch world.
The Moonwatch is a manual winding chronograph with a retro flair. Omega went out of their way to keep this specific model as true to the original Moonwatch as possible, which explains the use fo the Hesalite crystal instead of modern Sapphire. The watch has a warmth to it due to the domed vintage like crystal and the dial which is relatively untouched from the original watch. The Moonwatch is also widely considered one of the most legible chronographs on the market with its white on black contrast, even more so than the Rolex Daytona which has hands that can at times blend in with the dial.
Check out the official Omega website here.
Rolex Oyster Perpetual Tiffany Dial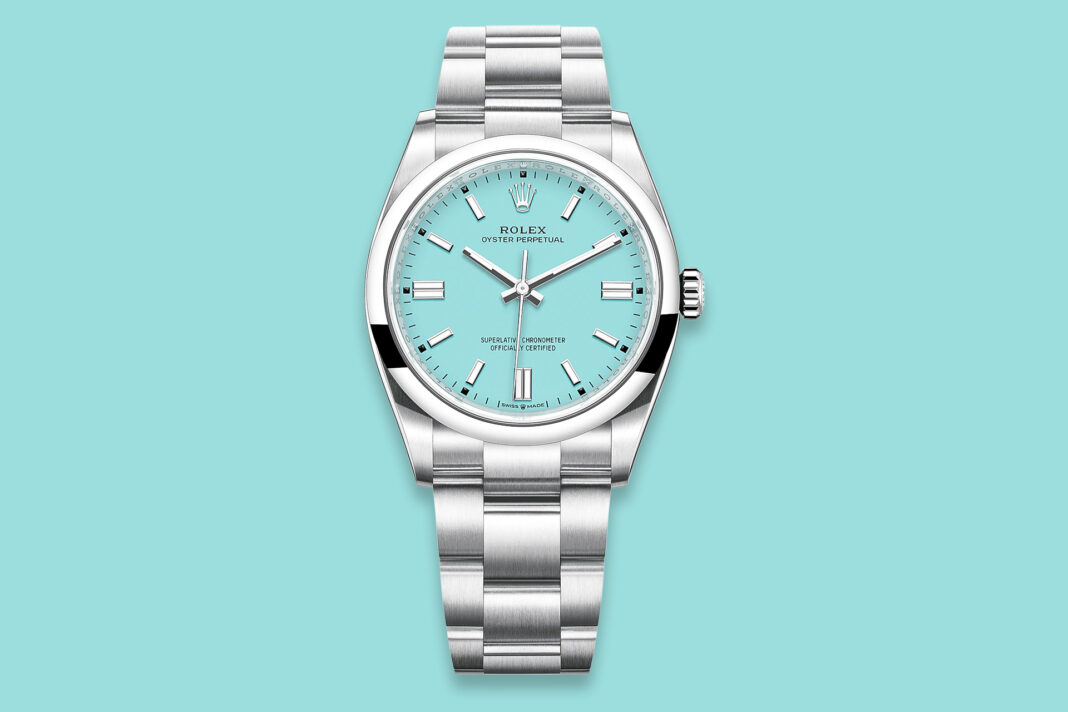 Yes we needed to add at least one Rolex on this list, we're well aware of the Rolex shortages at authorized dealers but if you can manage to get one it's well worth it. The other option if you really want a Rolex Oyster Perpetual or any other model for that matter is to buy from a grey market seller. Not ideal, and very expensive, but at least you can buy the watch whenever you'd like.
In terms of the watch itself, the Oyster Perpetual tiffany dial has been on fire this year, being almost more difficult to buy than a Submariner from the AD. This is very unusual for an Oyster Perpetual, which in the past have been readily available for purchase from AD's, but this one is special with it's never seen before vibrant blue dial. The Oyster Perpetual references are beautiful watches to begin with. They have a super classy simple look with all of Rolex's DNA intertwined, making it a very versatile watch for all occasions and an absolutely perfect every day wear watch. The watch is slim and sleek, the absence of the date cyclops gives the dial a symmetrical look just like on the Submariner 114060. The watch also comes with one of the best bracelets in the industry, the oyster bracelet.
Check out the official Rolex website here.
JLC Reverso Green Dial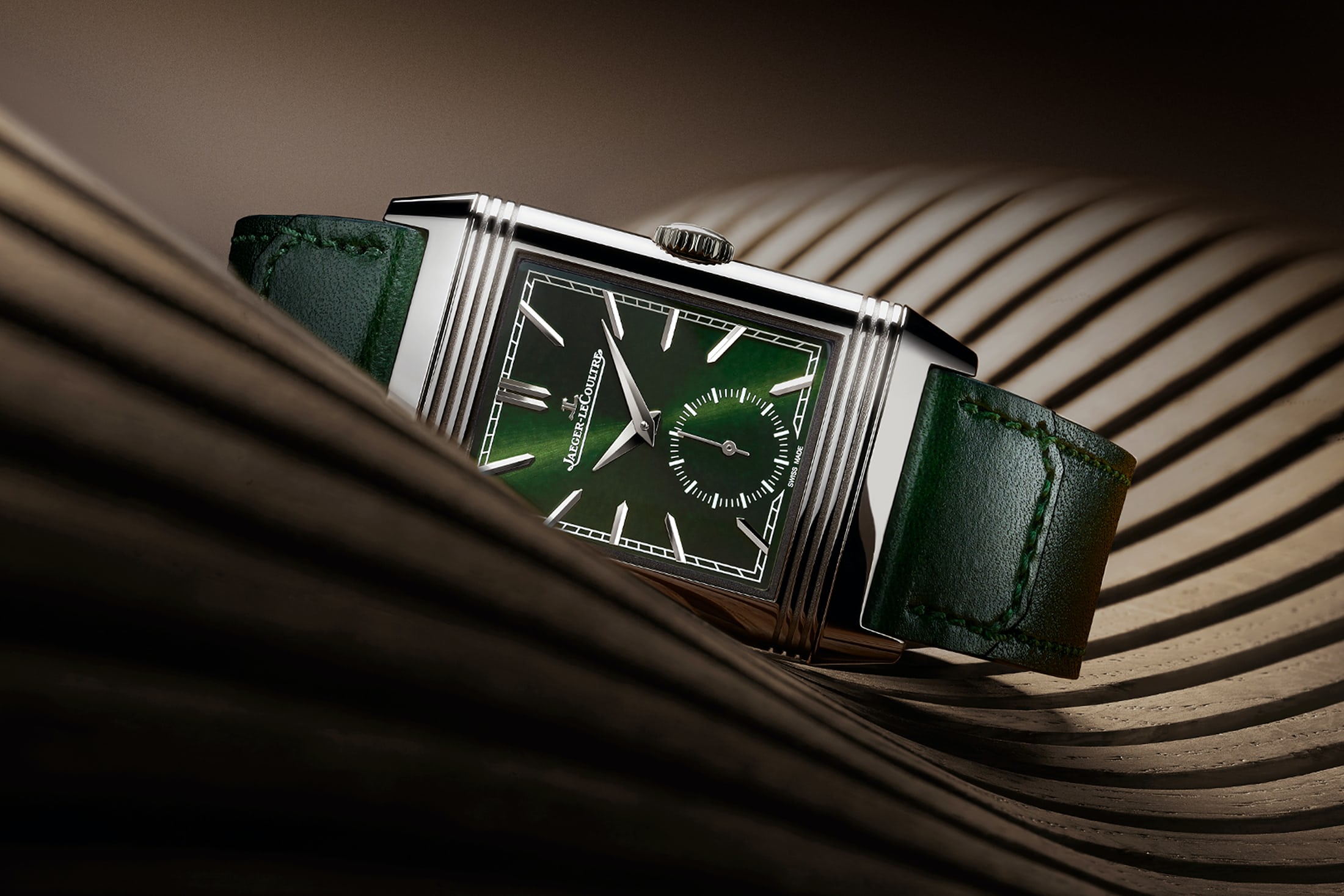 If the Rolex Submariner is the icon of the sports and dive watch world, then the JLC Reverso is the icon of the dress watch world. Originally designed for use by polo players way back in the day the Reverso has now become a staple for elegant dress, but can also be toned down for casual wear with a simple change of the strap. It's a popular watch amongst enthusiasts but relatively unknown outside of this circle. It's also one of the most unique watches in the market, it has a square case – but it flips! The flip was traditionally to hide the crystal during a polo game, to protect it and avoid any shattering. It's just a really neat feature now and fans of mechanical watchmaking are quite imbued by it. This new green variation was released in 2021 and is stunning.
Check out the official JLC website here.
Longines Legend Diver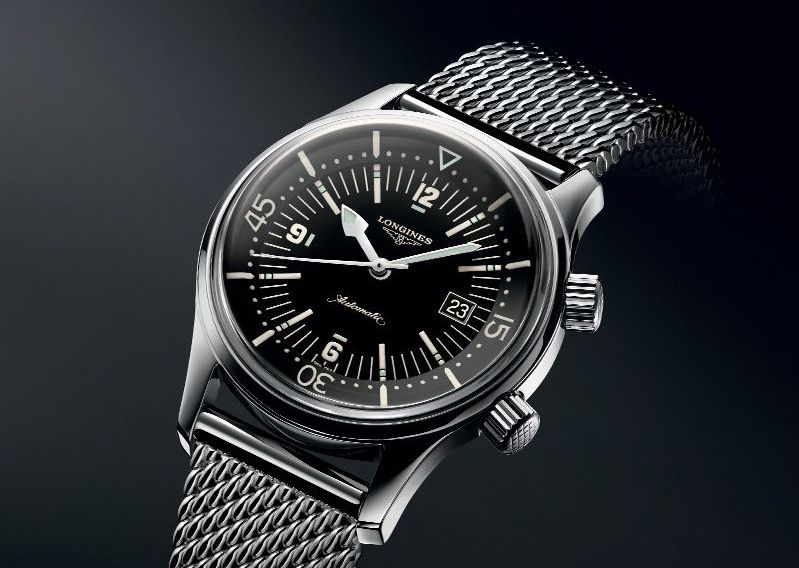 Longines has always been a top choice for their relatively affordable luxury offerings. The Legend Diver happens to be one of their more well known models and has amassed a following of its own within watch collector groups. It's another unique and heritage type of design with a retro "super compressor" style. The dial is very neat to look at and the hands make the watch very legible to read in real world settings as well as under water.
The Legend Diver is also what some call a "strap monster" being very flexible with a multitude of different strap colours and materials.