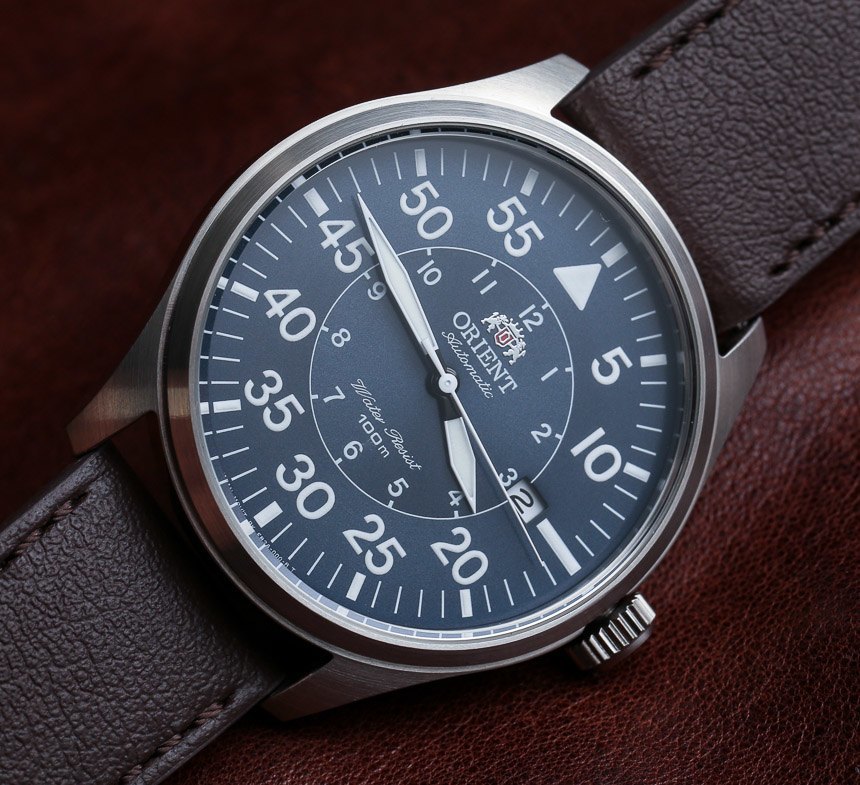 This imported stainless steel timepiece from Orient, called the FER2A004D0 Flight, offers an elegant high-quality design with extremely competent and fully-functional hardware. There aren't any super flashy features or bulky components, so this is a form-factor and sleek timepiece that will keep a low profile while also being quite unique and beautiful. The construction and build is top-notch and I anticipate this watch being around and ticking accurately for quite a long time.
> > > Click here to see ratings, reviews, specifications and prices on Amazon < < <
FER2A004D0 Low Profile Design
In terms of appearance, the FER2A004D0 watch is absolutely beautiful. The navy blue dial with silver accents, a stainless steel case, and brown calfskin leather band create a very unique and professional appearance that I feel many watches don't quite have. The brushed metallic finish of the dial, coupled with the inner brush being radially brushed creates a beautiful shimmering effect when put under the correct lighting. I particularly like the style of the calfskin leather band. It has a very polished and clean look to it and really accentuates the overall professional aura of the watch.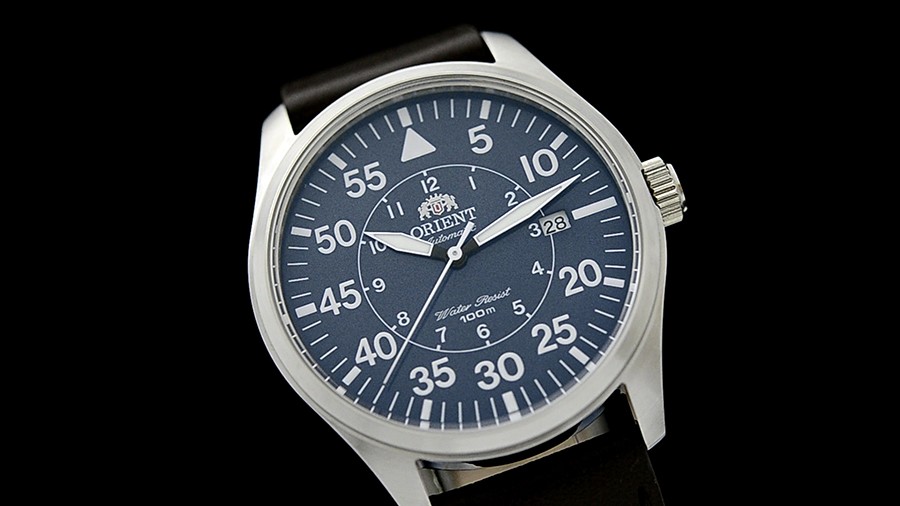 Reading the FER2A004D0 Flight is extremely easy as well thanks to the sleek dial, numbers, and hand design. You'll be able to glance down at your wrist and tell the time in a moment's notice. I appreciate that Orient didn't try to over-do the style or make it ultra-flashy. One unique aspect of this watch that I love are the numbers on the dial. There are two sets of numbers: minutes and hours. On the outer ring of the dial, the minutes are in a larger font and are numbered from 5 to 55 in increments of 5, and the inner ring are labeled 1 through 12 for hours and are in a smaller font. This makes it ridiculously easy to read the time and it's a feature that I wish more dress watches had.
Build Quality
The hardware on this timepiece certainly isn't lacking either. Other than the calfskin leather band, everything else is high-quality stainless steel. It's not a super heavy watch and I think Orient did a great job at reducing weight without sacrificing build quality. There seems a trend to be going on right now with watches being way too large, so it's nice to see that Orient is breaking off from the mainstream. The FER2A004D0 isn't powered by a quartz movement system, but it still keeps time accurately and only misses about 5-7 seconds a day. The lume on this watch is acceptable, but it's not as great as other watches I've had. When it's freshly charged from the sun or another bright light it's relatively easy to read, but it certainly dims faster than other watches I've used. This device is also water-resistant up to 330ft (100m).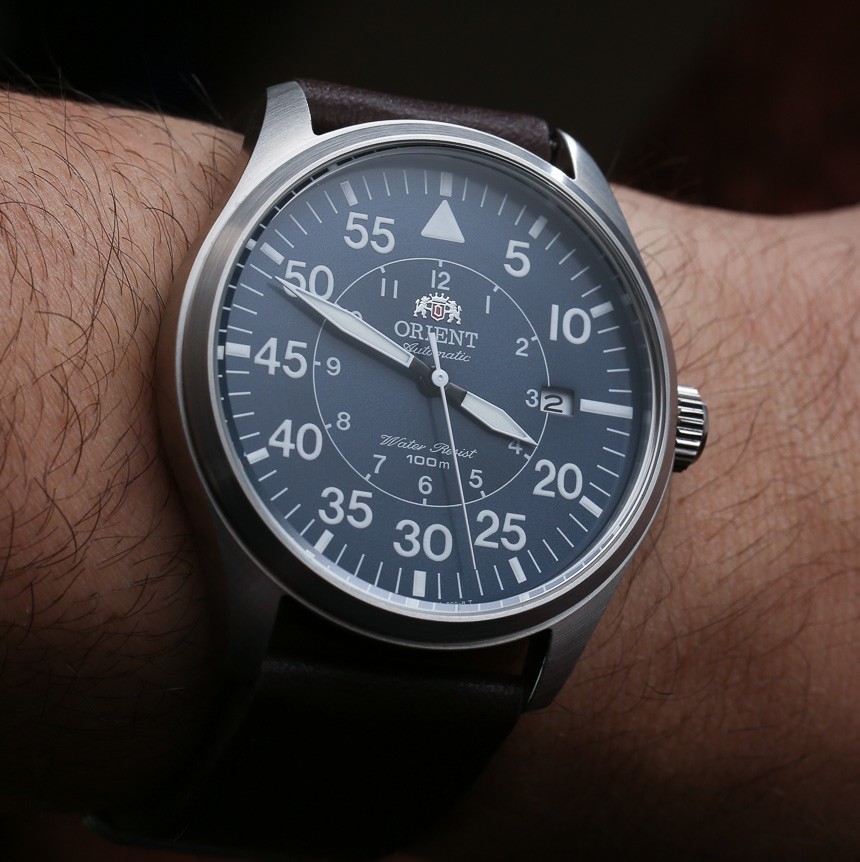 Orient is known for their unique style, and they've created another incredible watch for a very reasonable price. The unique color scheme, coupled with the high-quality and excellent functionality, make this a piece that I would absolutely recommend to anyone looking for a new dress watch. Everything about the design of the Orient men's FER2A004D0 Flight watch is slick and adds to the overall elegant and classy design. It's a beautiful, functional, easy to read, and very well-constructed watch and I think Orient has done an excellent job yet again.
> > > Click here to see ratings, reviews, specifications and prices on Amazon < < <