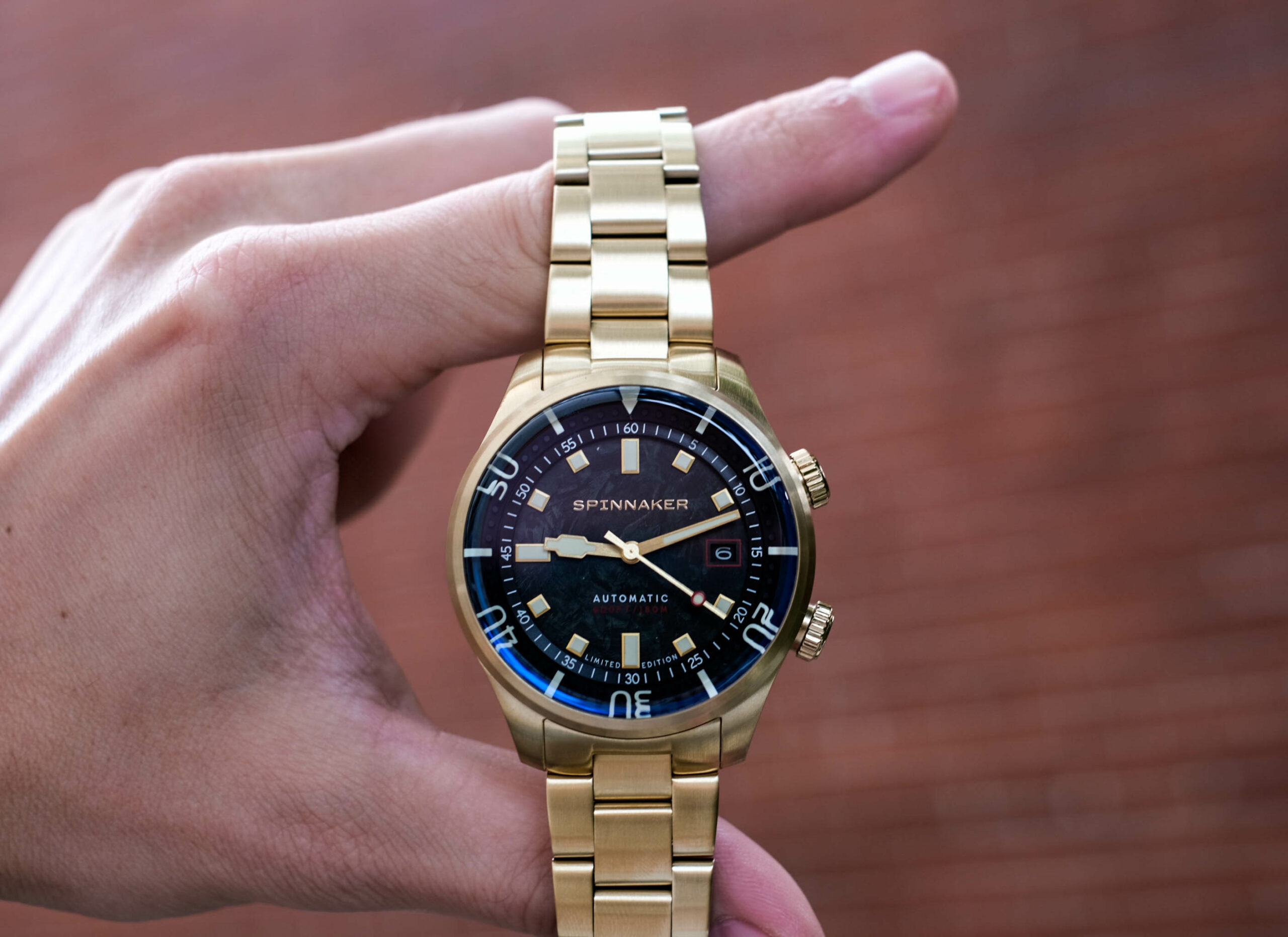 When spending money on a timepiece, or anything for that matter, we all endeavour to get the best quality we can, for the better longevity and use. The Hong-Kong based company Spinnaker create diving watches with a unique spin, so you can fulfil fantasies of exploring fathoms of the ocean, then coming up for air and relaxing in a beach side bar or back on the boat on the open ocean.
Most watch brands have their own version of a divers watch and they normally cost more than a pretty penny. The Omega Seamaster range for instance can cost anywhere from £5,500 ($6,971) to nearly £12,000 ($15,213), and the Rolex Submariner starting at £7,700 ($9,762) for the "base" model and the white gold Submariner Date hitting £35,300 ($44,753). Spinnaker however create watches with a combination of design and craftsmanship for a fraction of those prices – of course at the compromise of materials and assembly quality.
Overview of the watch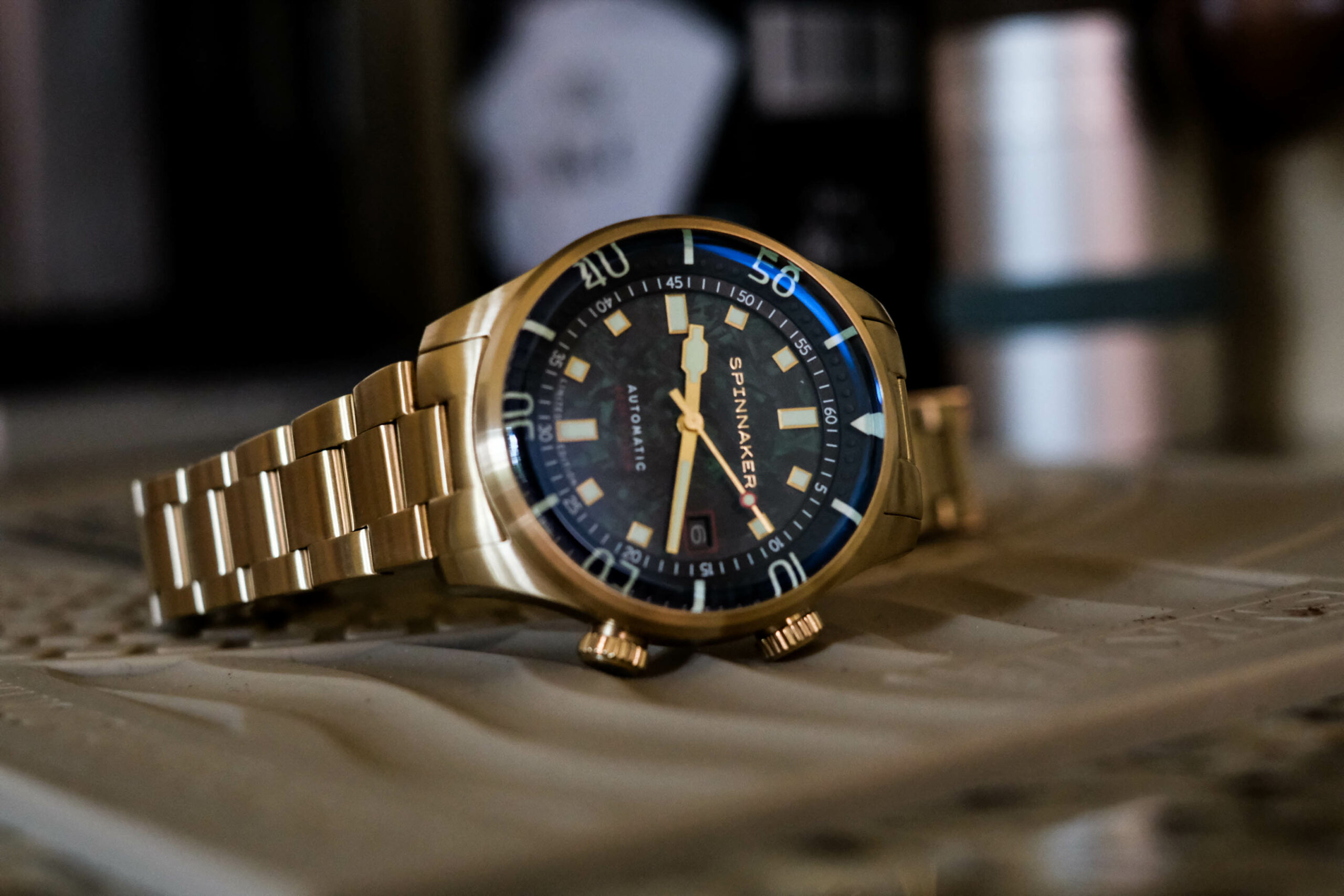 Spinnaker have announced the Bradner Bascom limited edition, crafted with a slight difference and the addition of flair to the Bradner model they already make. Retailing at £378 for the Steel Carbon or for the Medallion Carbon and Stealth Carbon for £417.
The 'Bascom' part is taken from Willard Bascom. Basom spent his time as an engineer, scientist, adventurer, miner, photographer, cinematographer, painter, archaeologist and a writer. He is best known for his work with fellow scientist Huge Bradner (where the 'Bradner' part of the watch comes from) during the 1950's where he proposed the idea of using Neoprene in wetsuits leading to further development in any ocean based activities like scuba diving. So the perfect namesake for a diving watch really.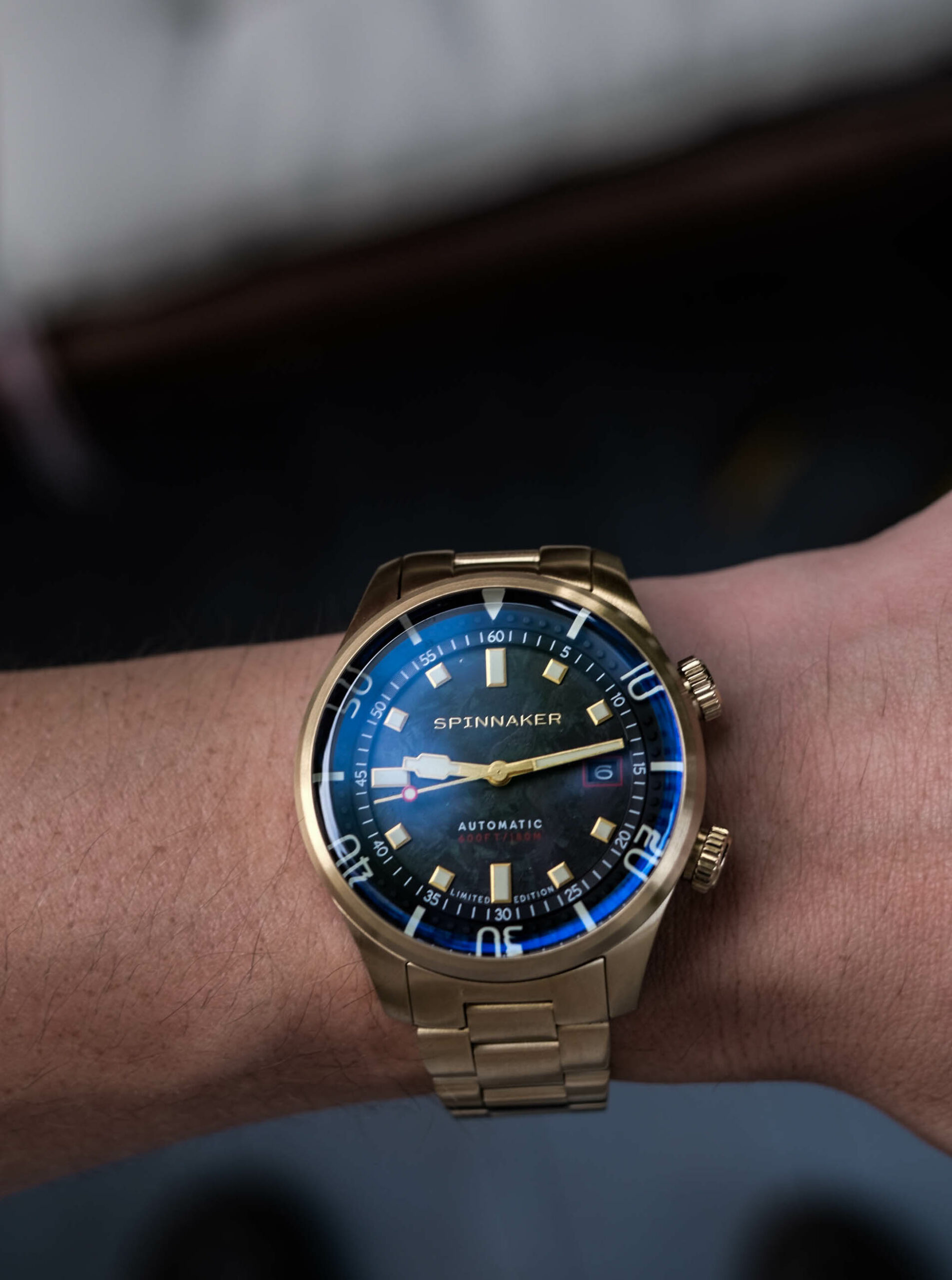 The first big noticeable difference is a change in the dials, the limited edition features a forged carbon fibre dial, with subtle and elegant hues of matte black and reflective grey on the dial for each edition. The other watches of this model type have a varied selection of dials, the Bradner Automatic Pacific Blue obviously has a blue dial and the Bradner Islander has a black and purple dial.
Forged Carbon is made by moulding and forging multiple different shards of carbon fibre rather than just the one piece. This material was pioneered and first utilized at Lamborghini, while trying to create more complex components with all the benefits of carbon fibre, predominantly the strength and light weight nature.
Being forged from smaller shards gives a distinctive speckled effect to the dial surface, with the indents and shape being cut by a CNC machine.
Other Features and Specifications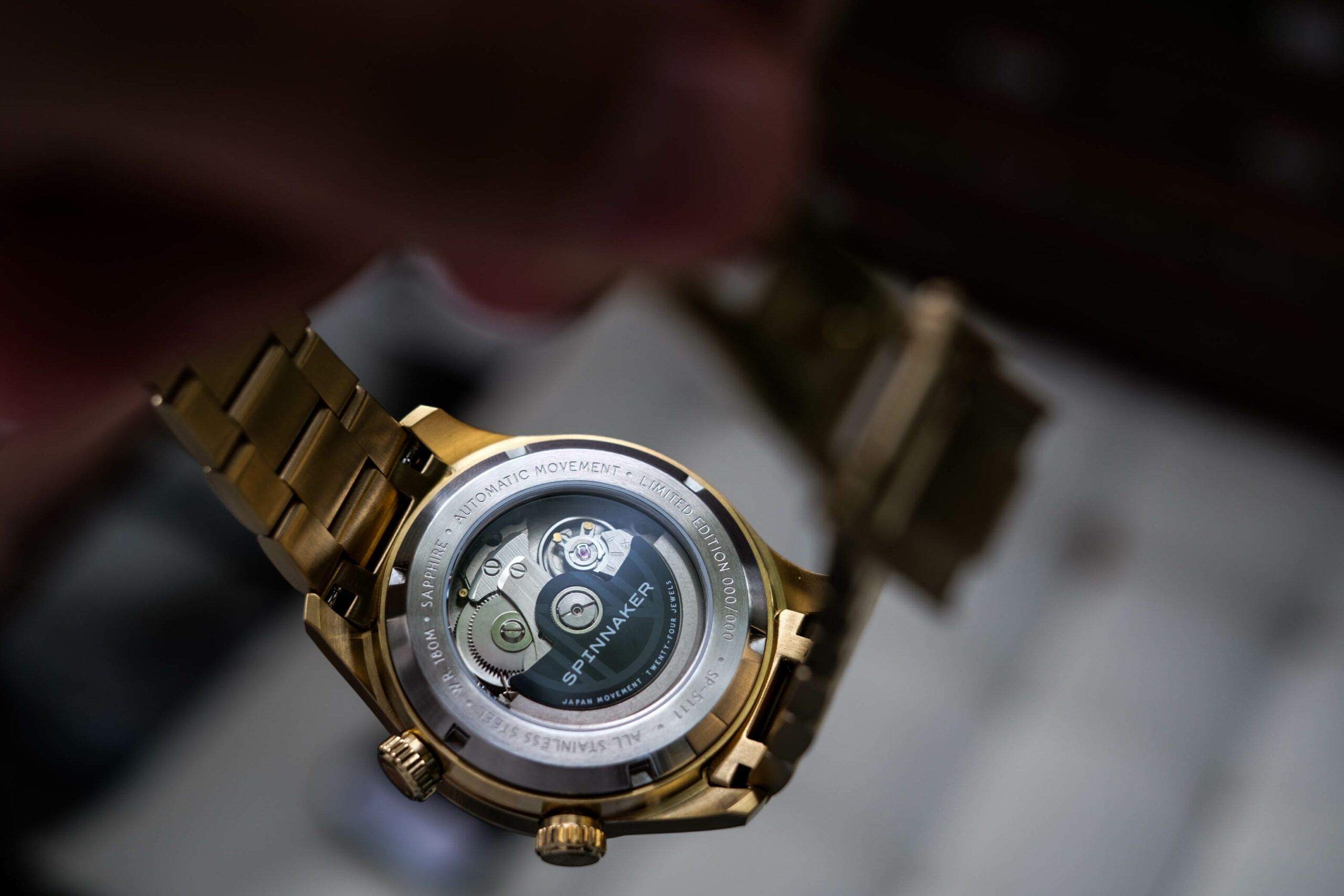 This limited edition comes in three styles, Steel Carbon, Medallion Carbon and Stealth Carbon. All three are made with a 316L stainless steel case with the Steel Carbon having a stainless steel finish, the Medallion Carbon having a slightly golden finish and the Stealth Carbon having a matte black brushed finish.
On all models the hands and indexes are made with Swiss Super-LumiNova a staple of any watch manufacturer. As well as showing you the date on the face, utilizing a screw lock crown and a bidirectional inner rotating bezel, and having a sapphire lens with an anti-reflective coating.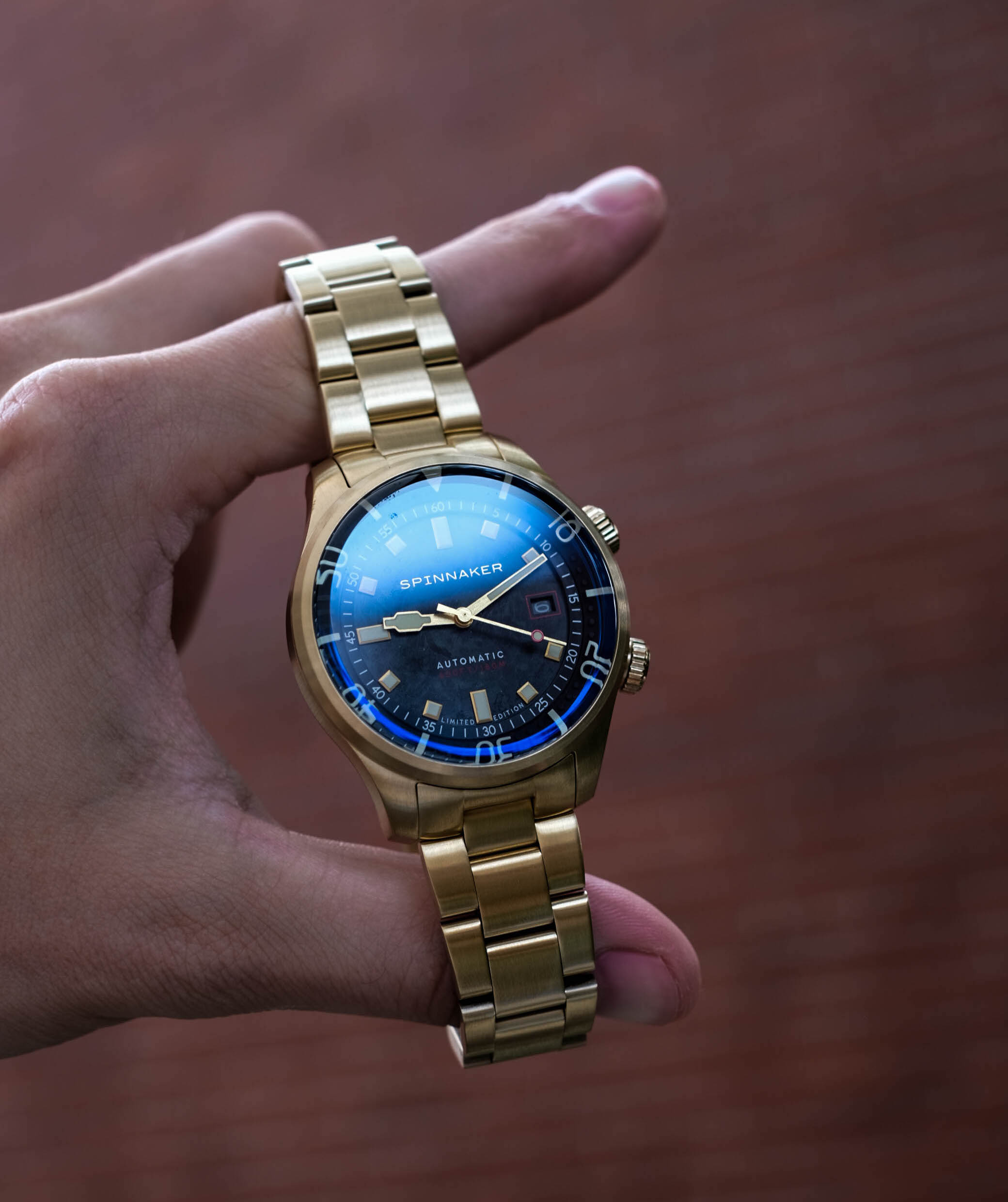 For a divers watch the anti-reflective coating is crucial. The most common place for diving is around coral reefs, these are home to sea bound predators like sharks. Its common knowledge that blood attracts them but so does reflective surfaces looking like fish scales.
The last thing you need while diving is anything to weigh you down, and with every little weight save helping this watch only weighs in at 180 grams, with a 42 millimetre diameter, case thickness of 15 millimetres and band width of 20 millimetres.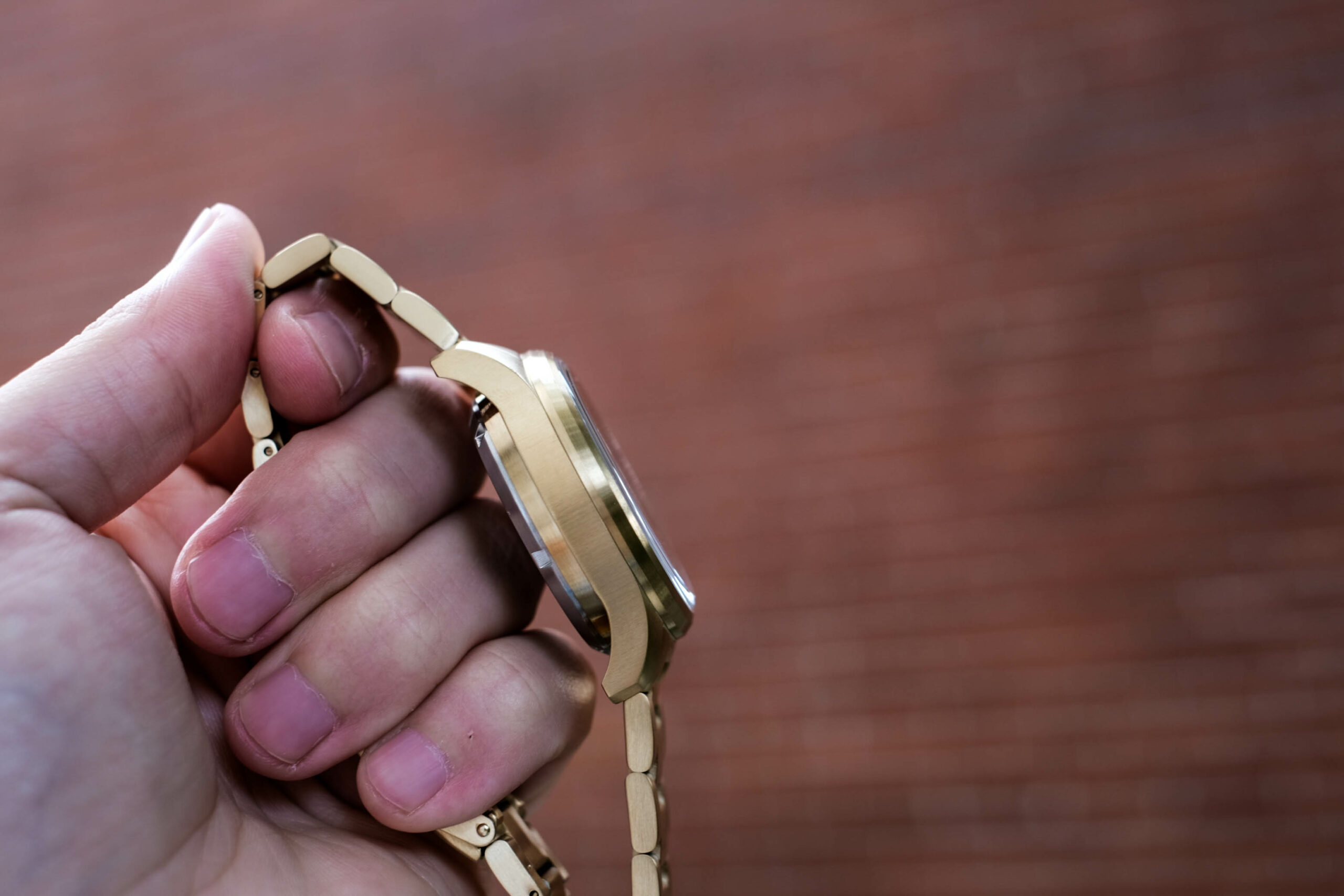 To ensure you don't lose your new diving toy at the bottom of the ocean, each watch is fitted with a fold over buckle with a safety lock and push button, leaving no lose ends that could get snagged.
And finally the very nature of diving is being underwater, so you need equipment that can handle that pressure. The Spinnaker Bradner Bascom has a water resistance of 18 atm/180m/590", making this a great choice for someone participating in water sports, skin diving or a 'marine' based job.
For more information about Spinnaker follow this link here. Thanks for reading.