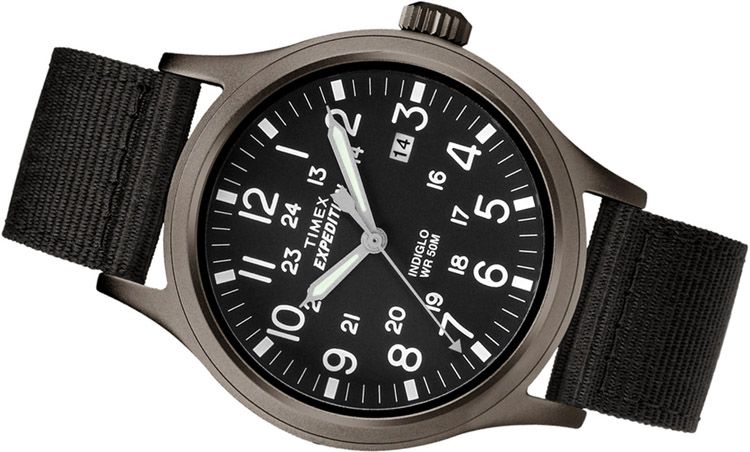 Timex is a very well-known brand that has created a wide variety of watches throughout the years. Their latest model, the TW4B06900 Expedition Scout, is a pretty basic military-style watch that combines simplicity with functionality to create a great watch designed for those with an active lifestyle. This watch is best-suited for those who want a versatile watch that can be used in a wide-array of situations without being too bulky or attracting a lot of attention. For the price, this is a solid device.
> > > Click here to see ratings, reviews, specifications and prices on Amazon < < <
TW4B06900 Style – Specs & Wearability
In terms of looks, the TW4B06900 is about as basic as you can get. This isn't necessarily a bad thing, though, as many people prefer the pragmatic design that comes with most military-style watches. The only colors are black and white, and the black dial with white accents and hands make it extremely easy to read the time at any angle in any situation. When it comes to a military-style watch, this is a pretty standard theme and design. If you do a lot running, swimming, hiking, or other activities, you'll probably love this watch.

The hardware on the Timex TW4B06900 is pretty good considering the simple design of the device itself. The case is stainless steel, with a diameter of 40mm and a thickness of 10mm. While it's not heavy, the watch does have a nice amount of weight to it that makes it feel sturdy and ready for action. The band is made of nylon, and if you've used other Timex devices, you have an idea of how it feels. I've owned a few Timex watches and personally like the feel of their nylon bands and haven't had an issue with any of them breaking. The watch also features a quartz movement system to ensure a timing accuracy of +/- 20 seconds per month.
The features on the TW4B06900 Expedition are pretty basic, and it was obviously designed to be this way. It keeps time, it's water-resistant up to 5 ATM (50m), has a standard 3-hand analog display, and has the unique Indiglo function from Timex. I honestly appreciate the Indiglo features on Timex watches because it's sort of rare to have a solid-built glowing feature in a lot of modern devices.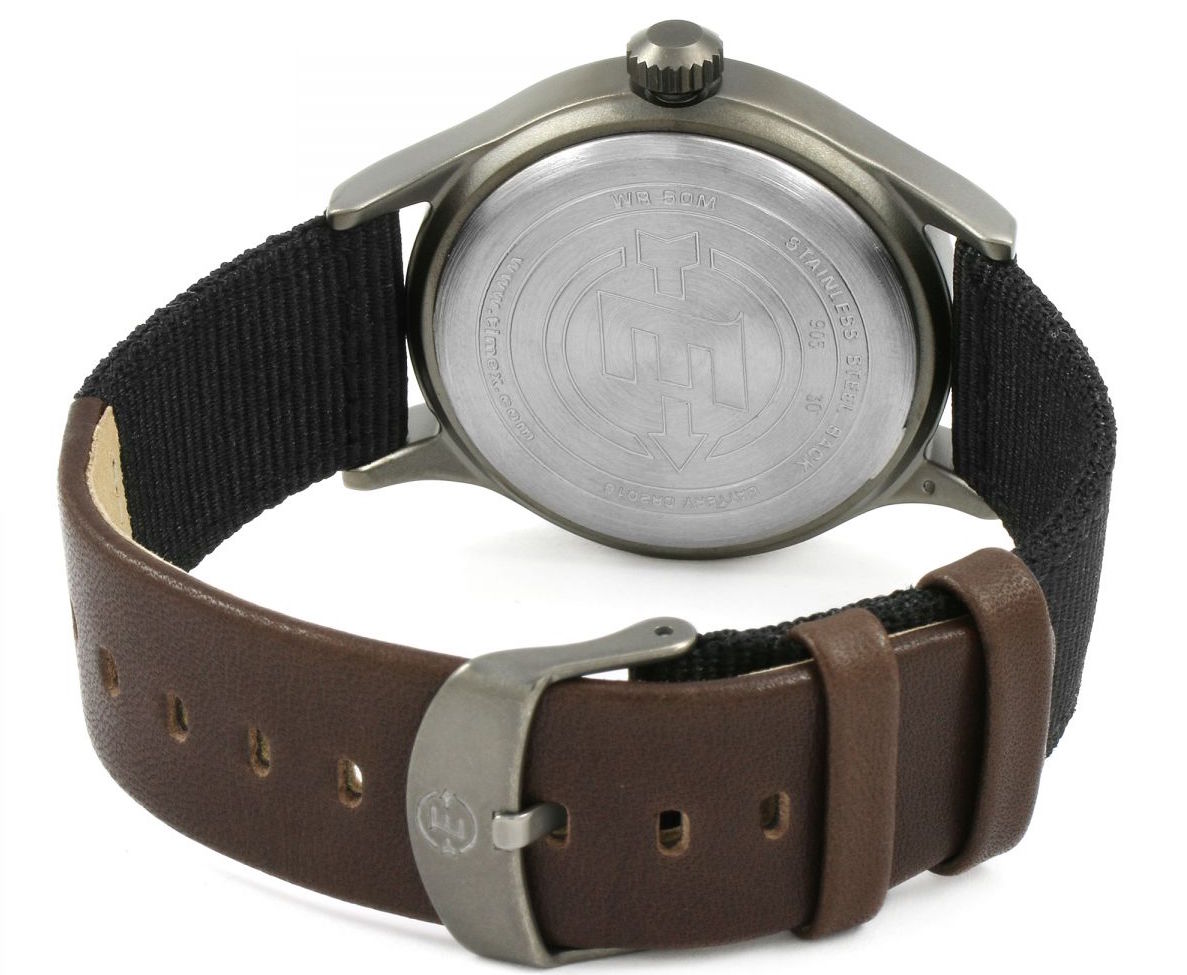 Final Thoughts
To summarize, the Timex TW4B06900 men's expedition scout is clearly designed for those with a more active lifestyle and need to take it with them on their various adventures and activities. The stainless steel case and nylon band are both very well-constructed and should hold up to whatever you throw at it. Even as a casual watch, it still looks nice enough to wear to work or in public and doesn't have any annoying colors or bulky features to make it stick out like a sore thumb. Overall, Timex has done a great job in crafting this sturdy, slick, military-style watch.
> > > Click here to see ratings, reviews, specifications and prices on Amazon < < <