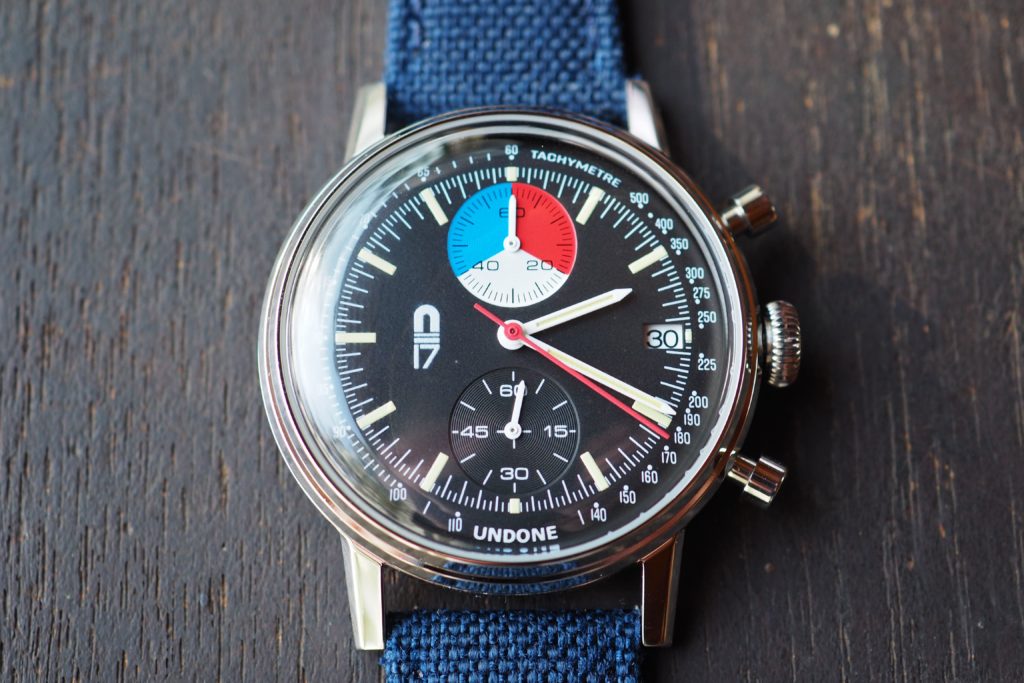 For the past five years, Undone has been doing something that's gradually being eliminated in the watch industry; they allow you to fully customize your watch from an array of 4 cases, 26 dials, 27 hands, and 50 straps. Even though the brand started as a funded Kickstarter campaign, they are still relevant in the industry till today. This signifies the importance of public interest in watch designs.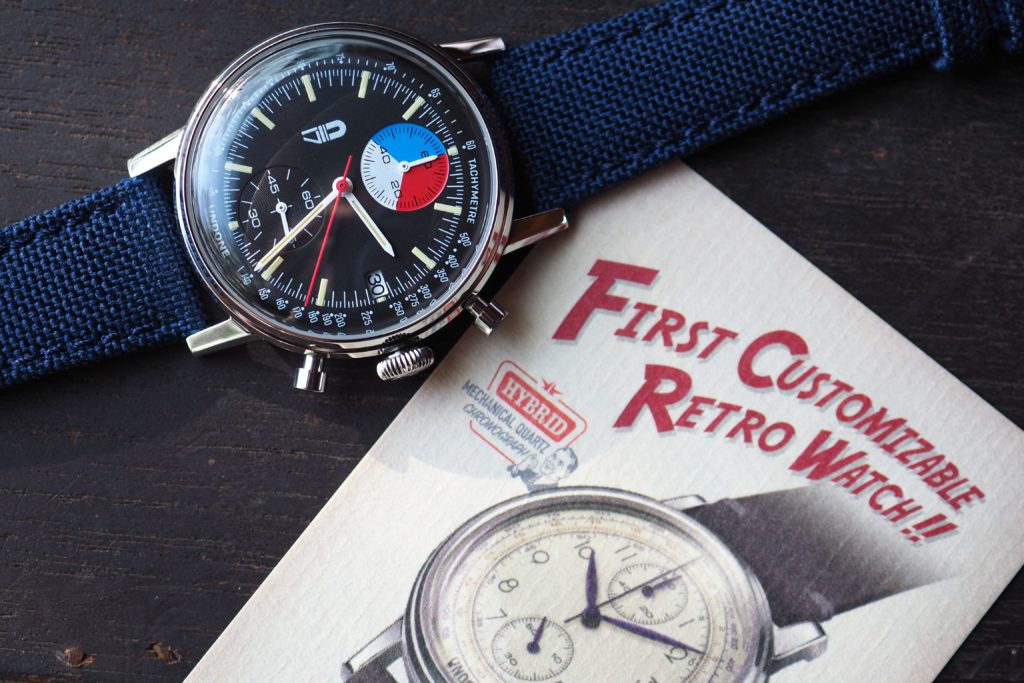 They manufacture two basic watch types from which you can choose. This includes the Undone Urban and Aqua watch. Taking a cursory look at the Undone Urban Vintage Skipper, it represents a vintage-style watch with a unique character and quality. Watches at price point below $300 have some qualities and materials that are typically associated with them, Undone says otherwise with the quality of their watches. This makes you wonder if it's possible to eat your cake and have it.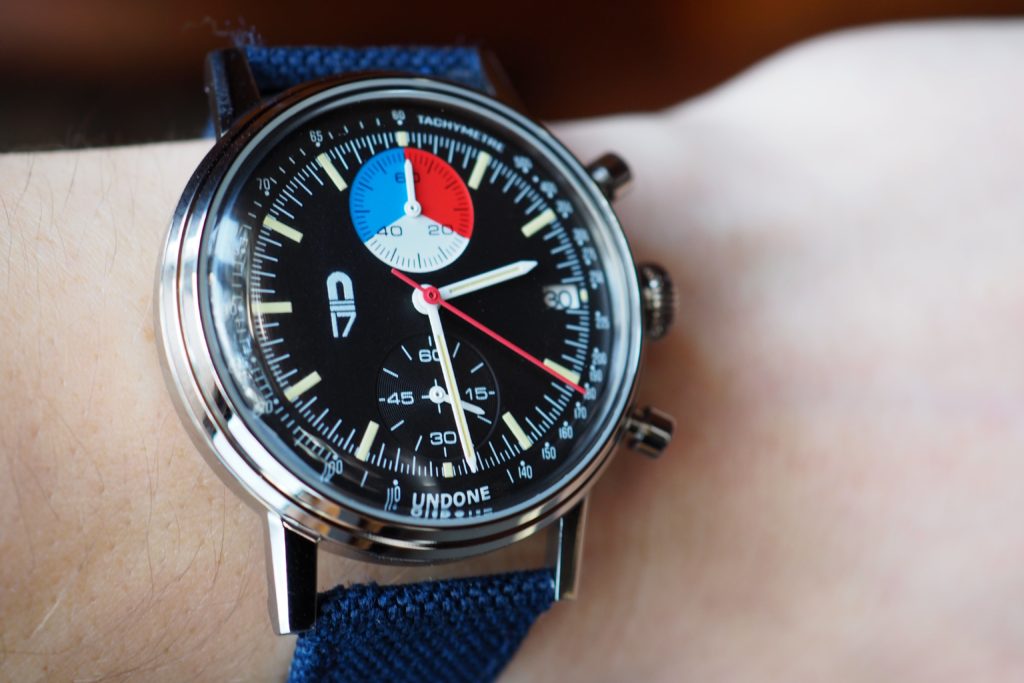 Let's dive into the specifics of the watch to see how the quality corresponds with the price or in this case, how it exceeds typical expectations.
Vintage 316L Stainless Steel Case
The customization process starts from the dial. With four categories to choose from (Vintage, Modern, Sunray, and Limited), Undone offers a vast list of dials with names that underline the inspiration behind the design. The particular one we're reviewing is the Vintage Skipper dial. You also get to add your initials on the dial in any color, font, and position of your choice.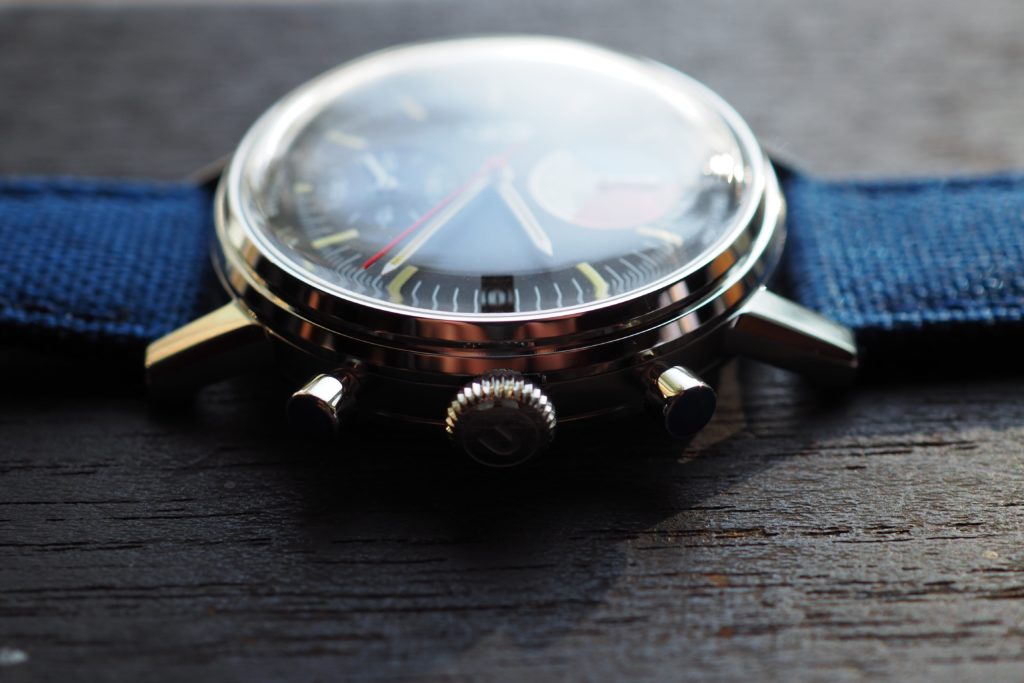 The case which is of 40 mm width, and of 12.7 mm, offers a very comfortable and wrist-friendly option for those with smaller wrists. The case is water resistant up to 300m and features a Hardened Domed K1 Crystal over it. This choice of crystal is what one should normally expect especially at this price point.
Dial and Hands
There are three hour and minute hand configurations and two seconds hand configurations, all available in 9 colors each. The Undone Urban Vintage Skipper, in particular, features a black dial and applied rose gold markers sitting at every hour. It has two subdials, the one at the 12 o'clock position which is the chronograph minutes marker and another at the 6 o'clock position which is the is the running seconds hand.
The running seconds hand moves just like a quartz watch while the chronograph minutes marker moves like a mechanical watch, and just like most chronographs, it features two pushers in usual positions. One to activate or stop the timer and the other to reset the timer.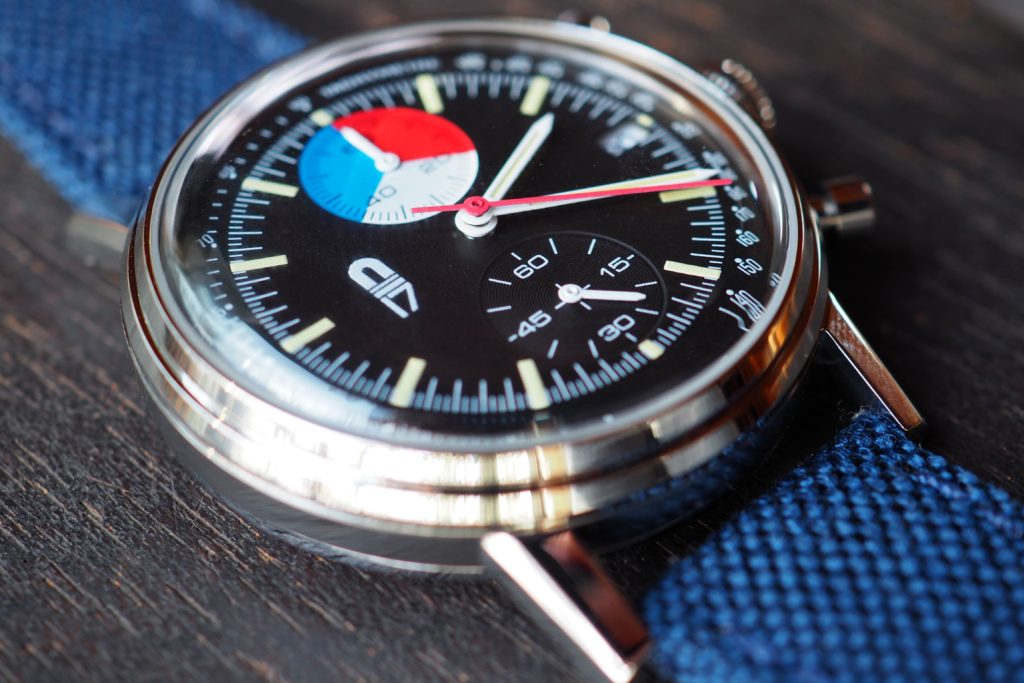 Unlike other watches, where you can easily conclude whether it's legible enough or not, the legibility of your Undone Vintage Skipper depends on how you've customized other components. For example, you can't select the black hour and minute hands against the already black dial and expect time to be easily read on your watch. In recent times, many people don't actually rely on chronographs to keep track of their time. Instead, they are more interested in how fashionable and how "cool" it looks.
VK61 Mechnical-Quartz Movement
Powering the Undone Urban Vintage Skipper is a popular movement, the Seiko VK61 Mechanical-Quartz movement. A mechanical-quartz movement is a hybrid movement that is powered by a battery and has a quartz regulator but uses a mechanical module to operate the chronograph. The major disadvantage of this movement is its dependence on battery; it retains the stability and accuracy associated with quartz watches and handling of mechanical watches.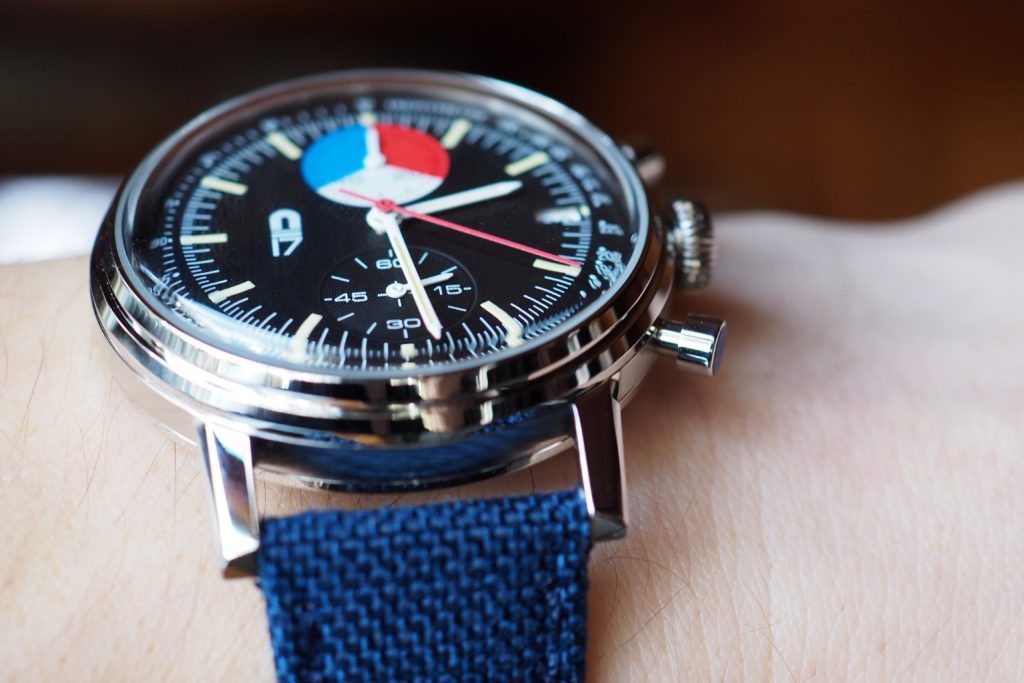 Seiko states that the accuracy of this movement is less than +/- 20 seconds per month under normal conditions. The battery life is also rated three years with normal operation. These numbers do not signify something out of the ordinary but a decent and reliable movement that can keep you going for years. It seems that the only component you can't customize is the movement.
Customizable Caseback
Again you are allowed to customize your caseback from available options of Solid caseback or Glass caseback also known as an exhibition caseback. You can also upload a picture to be printed on the glass or a text to be engraved on the solid caseback for an additional cost.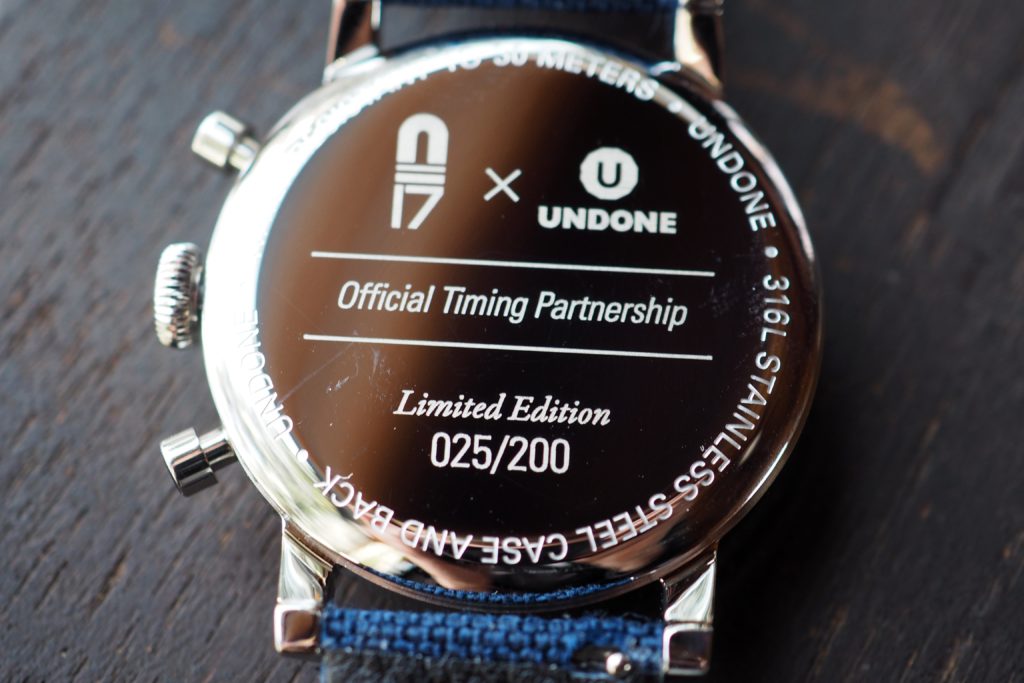 The solid caseback is generally preferred considering the watch features a quartz movement. Most quartz movement-based watches have solid casebacks because there's not much to see and an exhibition caseback is just another potential spot where water is likely to enter a watch. However, this is based on personal preference, and there's no additional cost for choosing either plain glass or a plain solid caseback.
Straps
Choices everywhere! Again, lots of options are offered when selecting a strap including a bunch of colors from the available strap categories such as caviar, calf, rally, alligator print, Perlon, and Cordura.
The 20mm straps taper nicely, giving a more pleasing look on the wrist.
Final Thoughts
Credit should be given to Undone for the style in which they make their watches, they do not only offer well-built watches, but they also try to understand the minds of watch wearers by designing customizable elements which would have made them opt for another watch brand in the first instance. They allow users to eliminate the 'buts' in their watches and offer almost perfect watch pieces since the users customized it themselves. The overall build quality and dial construction is superb; the watch is suitable for usage in the harshest conditions. All these come at a base price below $300, it's definitely a good bargain.