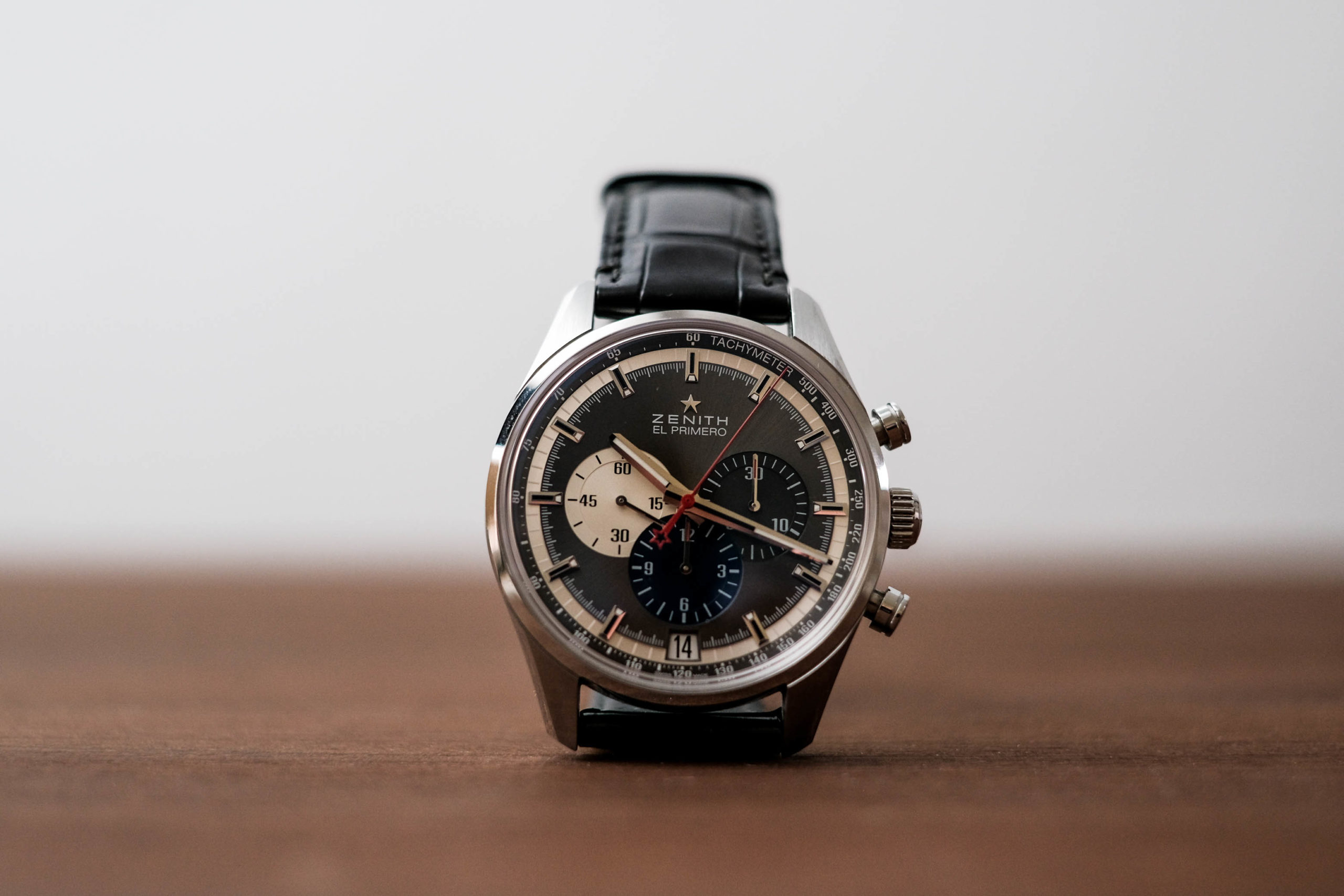 The El Primero is a very special watch, it plays an important role in the history of the watch industry and watchmaking itself. With Zenith being the first ever watch brand to create an automatic chronograph movement inside a wrist watch, implemented into its El Primero model. There were of course some very close competitors, but the general consensus is that Zenith were the first to market with this new movement.
The watch I have here today isn't my watch, but rather my friends watch. He kindly lent it to me for review, please give him a follow on his instagram @derellnar. He bought his El Primero Chronomster 42 at one of our local watch stores "Bijouteri Domenic", currently the only store that carries Zenith in our little city of Montreal.
I won't delve into the history of this model since there's already vast amounts of information about it online. Instead let's take a close up look at this watch and see what it has to offer as a modern day luxury watch offering.
Design and Movement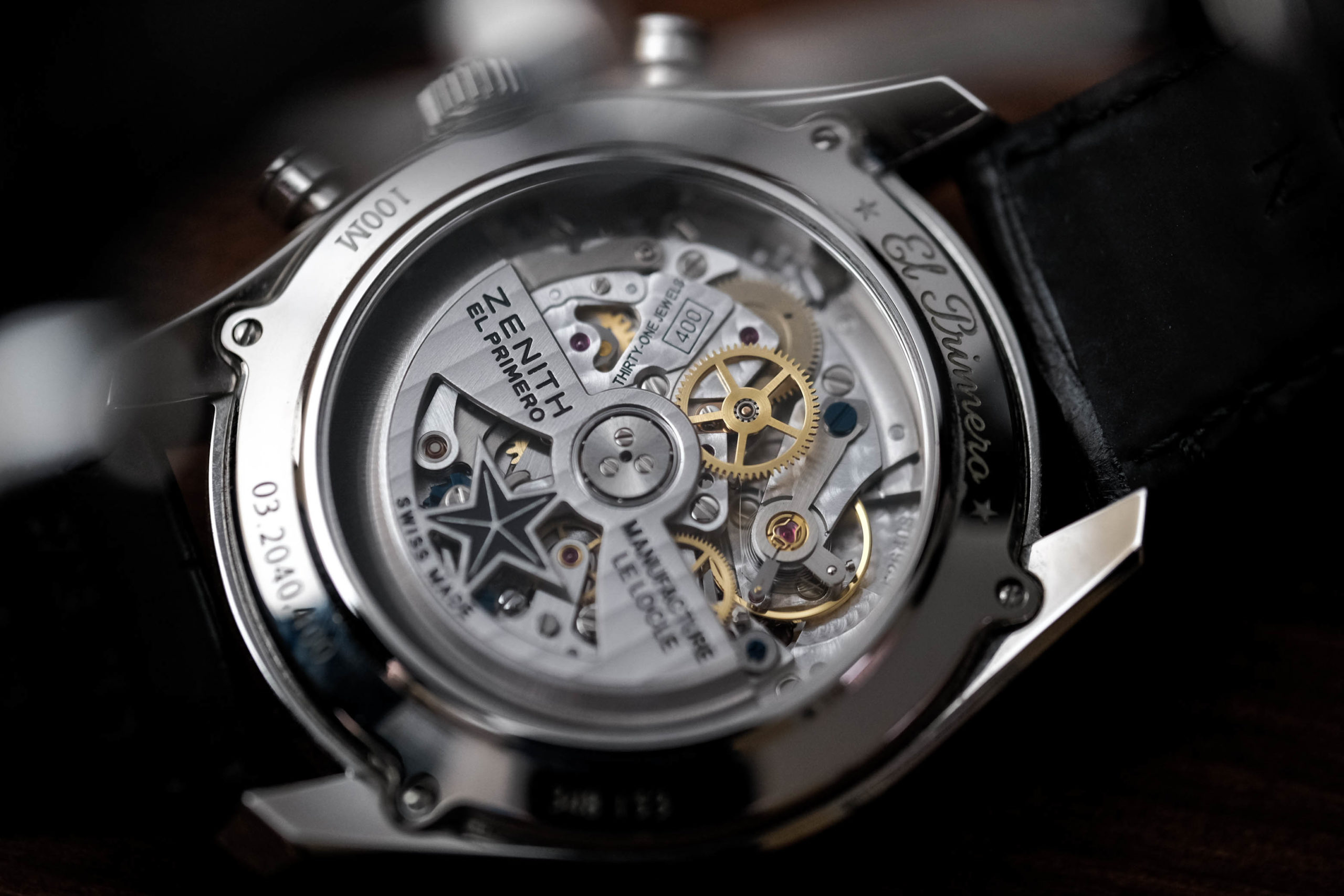 One of the main reasons people buy this watch is simply for its historic one of a kind movement. This is a true connoisseurs watch, a watch very well known within enthusiast groups, but not so well known to the masses. Owning it is like owning a piece of watchmaking history, but there's so much more beyond that. Namely the quality of finishing and the uniqueness of the dial layout.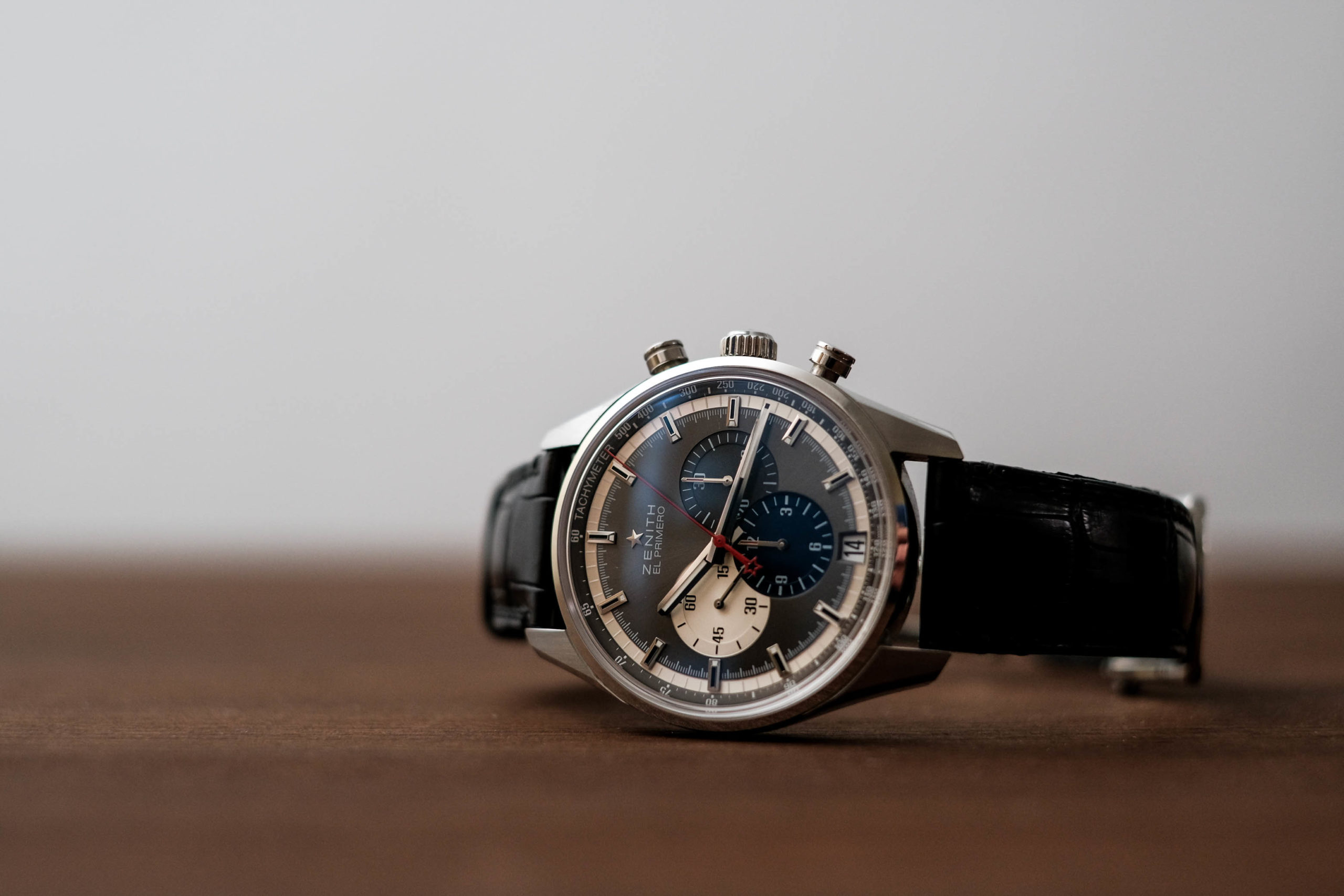 There's so much happening on the dial, you could practically write a novel about it. Maybe the first thing you'd notice is the tri-coloured sub-dials, a trademark of the El Primero. Aesthetically pleasing, but also serving a clever functional purpose allowing you to differentiate between the elapsed seconds, minutes, and hours with colour coordination – a subtle increase to the chronograph legibility.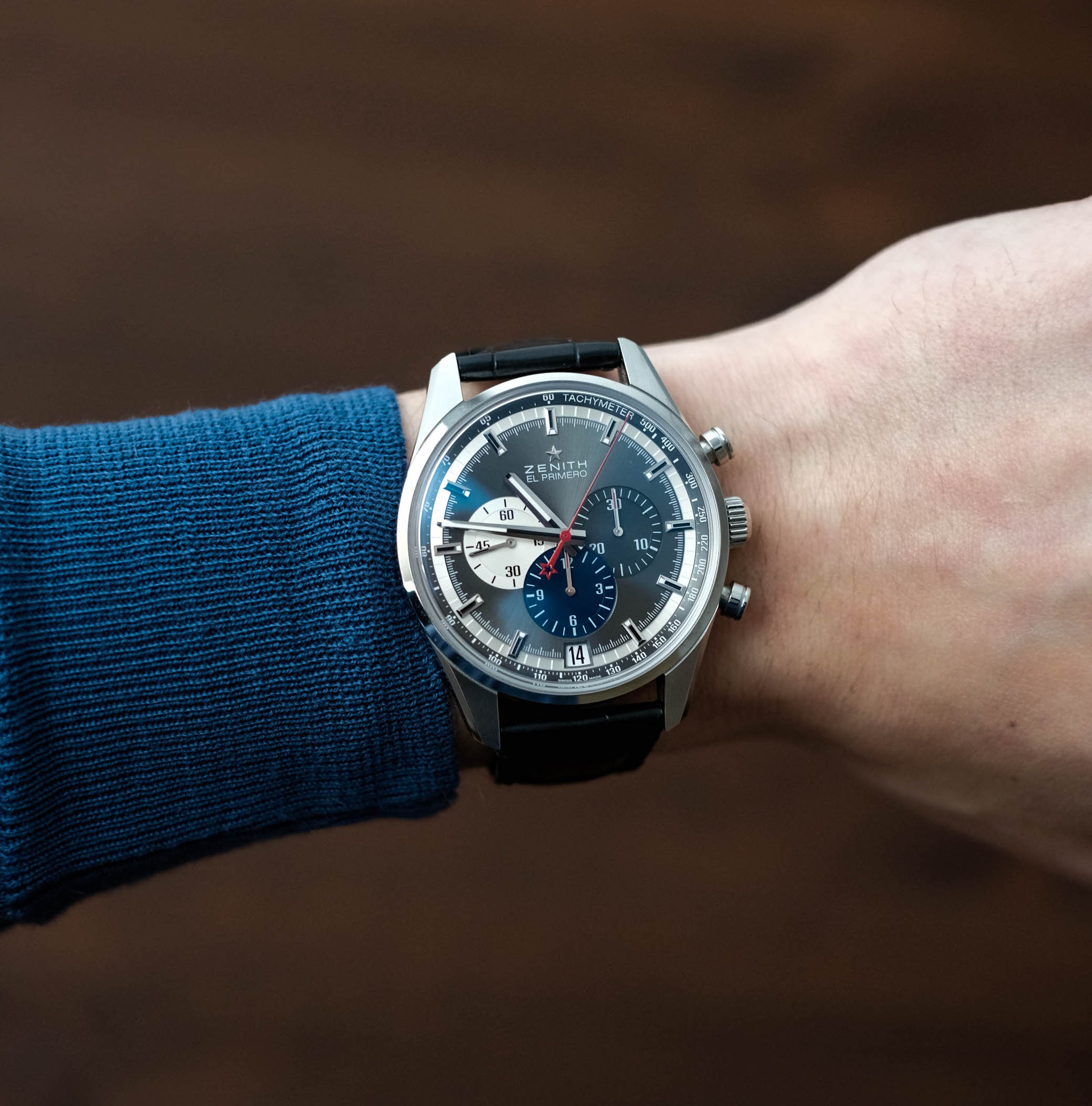 The silver sunburst dial is beautiful and the intricate hour markers suit the general complexity of the dial, bringing all of the design facets together in one harmonious time keeping instrument. This is a watch that you cannot get bored of, it has a little of everything, without coming off as busy and disorganized. It even has a solid amount of retro flare, evident by its skeletonized hands dating back to the very first original model, as well as its unprotected chronograph pushers where no crown guards have been implemented – unlike on its rival the Rolex Daytona.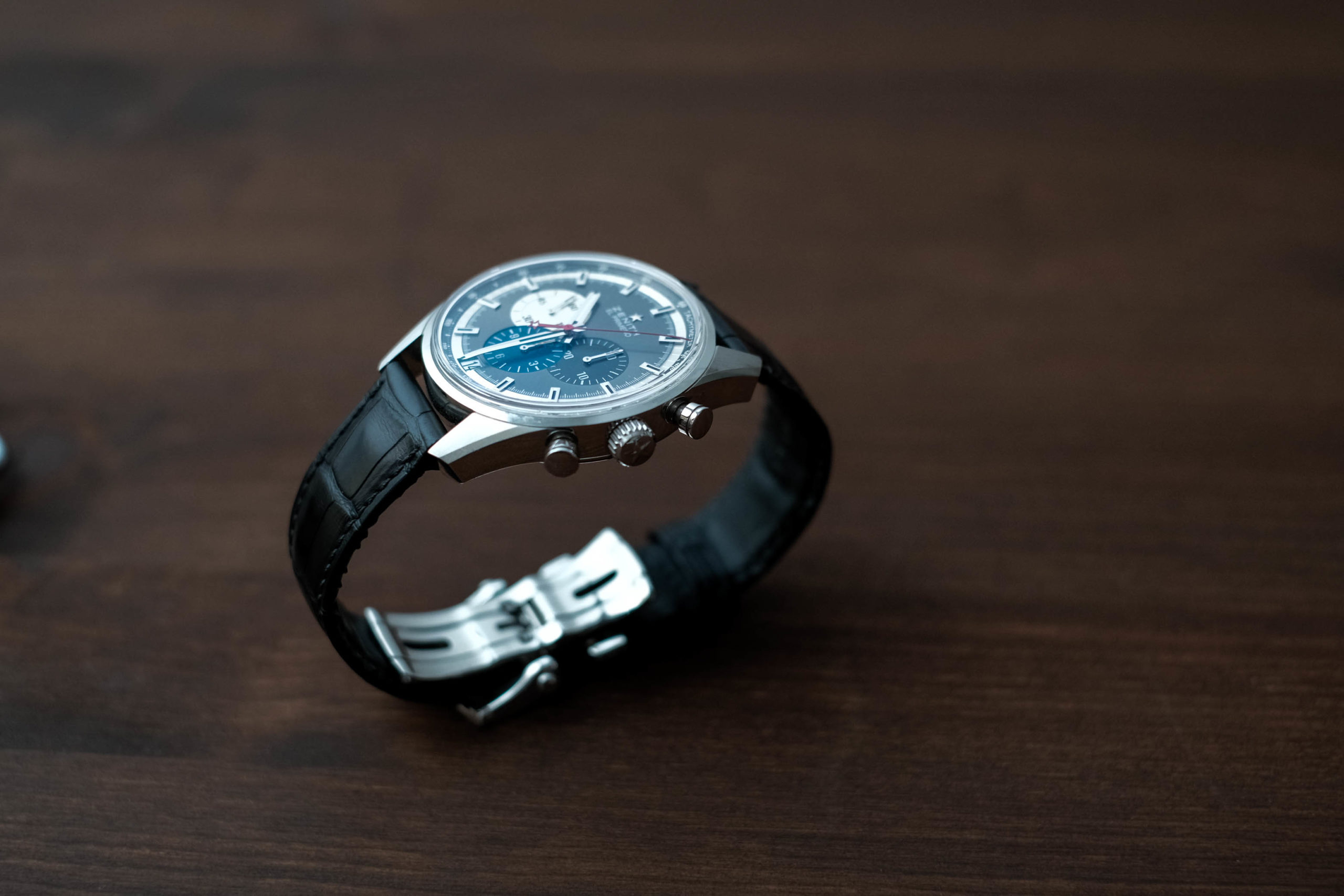 The El Primero Chronomaster is the ideal gentleman's racer watch, sporty and elegant with precise functions to back it up. The chronograph is super sharp, with clean – crisp clicks when starting and stopping the chronograph hand. Partly due to it's excellent column wheel which is essentially an upgraded "cam". Instead of a cam derived of two pieces, the column wheel is one single piece that is quite difficult to manufacture, but provides a much more precise function for the chronograph.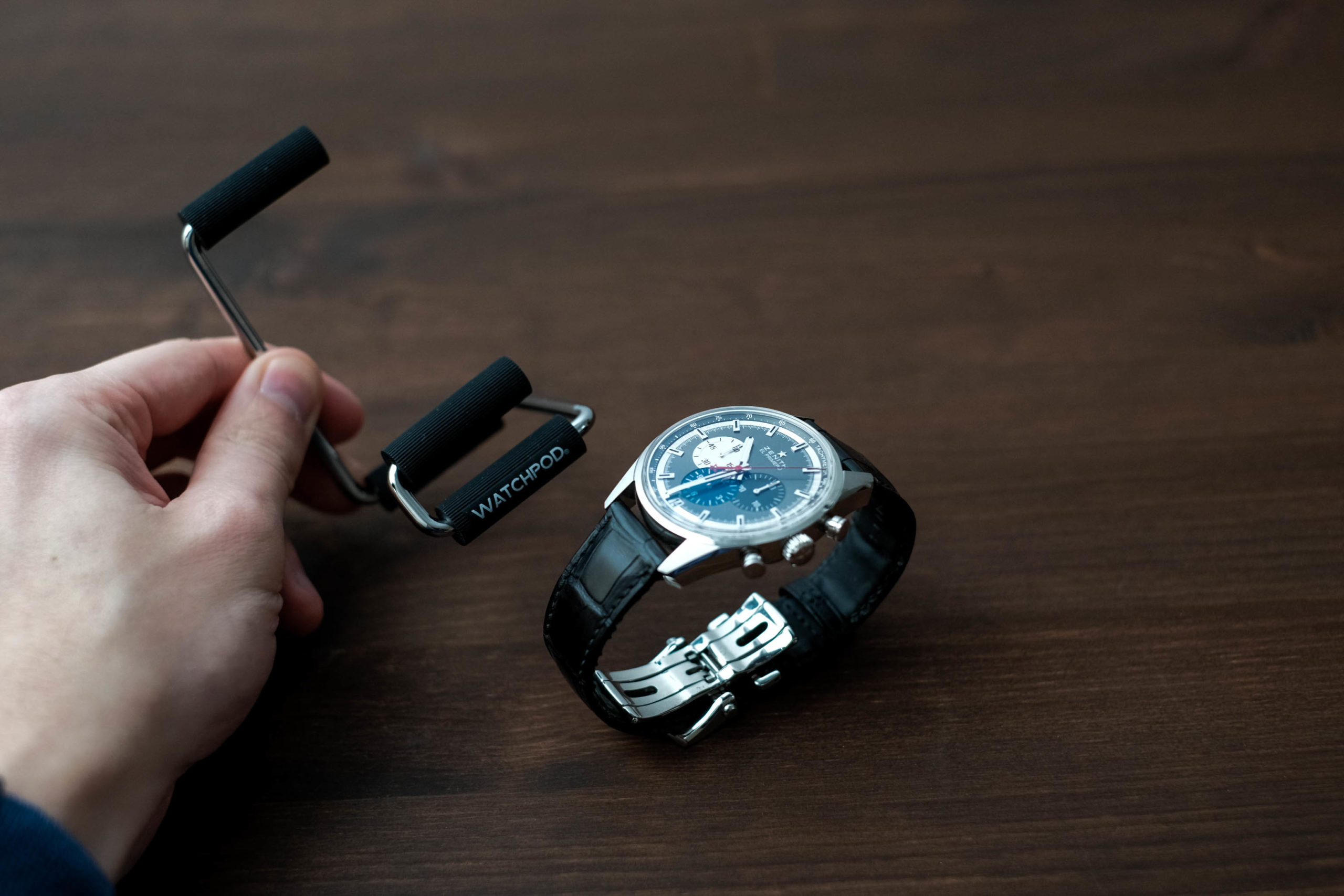 Conclusion
If you're looking into buying an El Primero Chronomaster pay close attention to the date location on the small and large size. The 38mm version has the date located in-between the 4 and 5 hour markers just like the new Chronomaster Sport, while the 42mm version has the date at 6 o'clock. A subtle difference but it was a decisive factor for the owner of this particular watch.