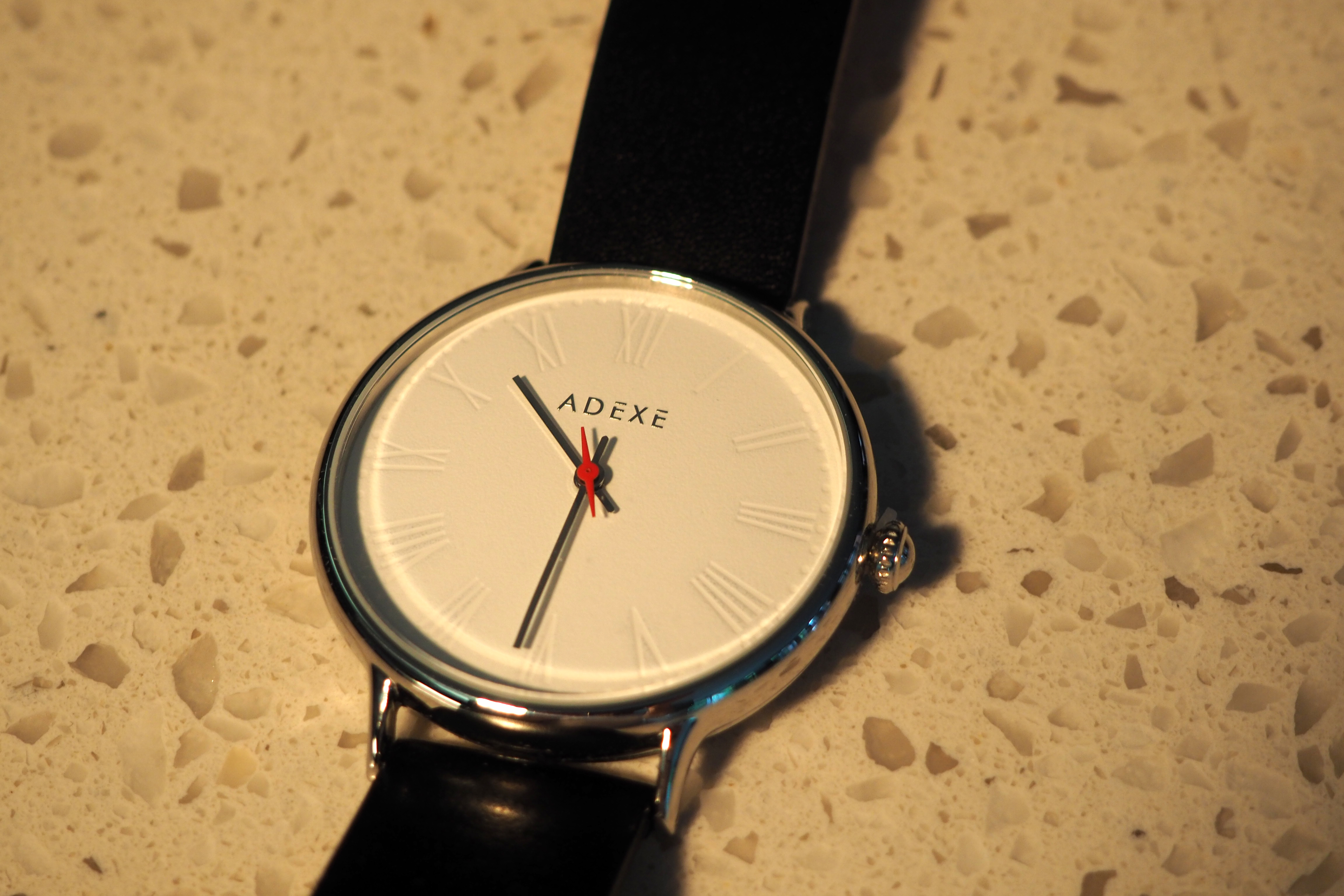 Adexe London is a British family owned watchmaker brand that is up and coming in the watch world. Adexe have 25 years experience in designing and developing watchstraps before leaping into making watches in 2015.
One of the latest editions of the Adexe Watch family is the stylish and minimalistic Sphere watch. The Sphere is an entry-level fashionable dress watch that pairs well with any outfit at an affordable price.
Design & Style
Upon receiving the watch, I was greeted with a beautifully presented box that contained the two watches (42.5mm & 35mm). This gave a feeling of quality before even opening it. I have to say that the Sphere's design itself is visually stunning at first glance, with a hand made genuine Italian leather strap that complements the appearance of the watch giving it an extra touch of elegance.
The Sphere case is very appealing to the eye. The case material is made of hand polished stainless steel that looks very sleek, against the minimalistic watch face. These watches have a nice look, but upon handling them you can tell they are lower budget timepieces just from the finishing details. The Spehere has a "high-street" quality to it, and it not quite up to par with the lower end Seiko or Citizen watches.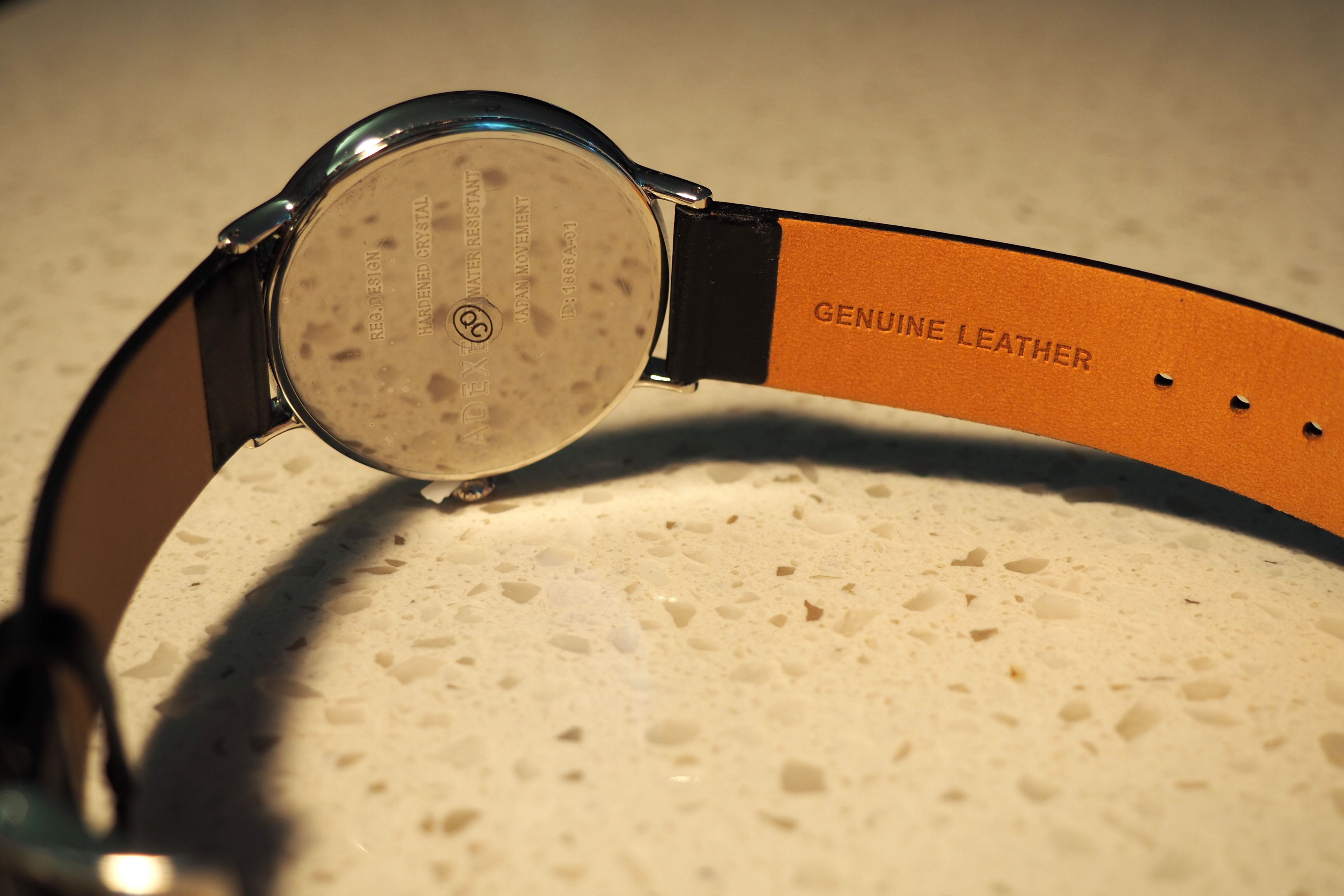 The watches unique design takes inspiration from the Biosphere museum in Montreal that was dedicated to the environment which can be found on the watches crown, it's dome shape like that of the biosphere shape of the museum that it was inspired by.
Although the watch is quite larger than traditional dress watches, I found the watch extremely comfortable to wear due to its slim form factor. Regarding measurement, the case has a diameter of 42.5mm and a thickness of 9mm. The band itself has a diameter of 20mm. The minimalistic white dial that also incorporates silver accents makes the watch easy to read on the go.
For people who prefer a smaller case diameter, the Adexe Sphere is also available in a petite size of 35mm case diameter. Both "Grande" and "Petite" Sphere watches are available in a variety of color options to suit your watch to your personality and style with colors such as Black, Rose Gold, Gold and Silver.
I personally really like smaller watches as they tend to come off as more classic looking, but the 35mm Sphere was too feminine for my taste so I would recommend reserving this size only for the women out there interested in this smaller timepiece.
Features & Movement
The Adexe Sphere watch uses a movement called Japanese quartz movement (Miyota 2035), which is known to provide an accurate and reliable time all year round. It also has an estimated power reserve of about 40 hours and being Japanese quartz provides incredible shock resistance making the watch more durable.
This minimalist but stylish watch is also water resistant up to 30 meters, which means you shouldn't be worried if you and your watch get caught out in a rain shower or encounters small surface splashes. Although it is water resistant up to 30 meters, I, myself wouldn't take the risk of taking it for a swim!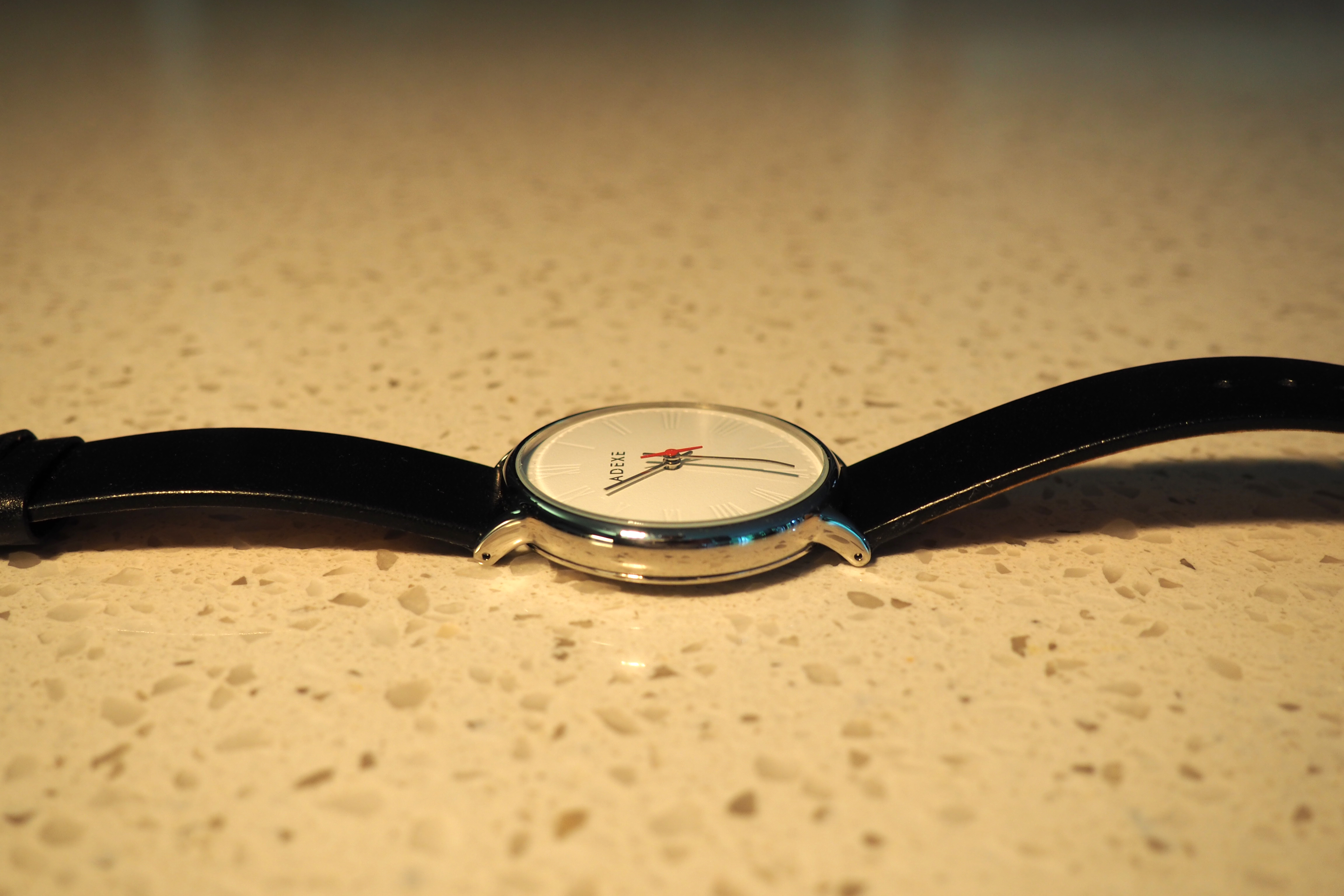 I've been wearing the Sphere for the past two weeks and have had no problems with the watchband coming undone, as it has a sturdy buckle and hasn't had any issues with the watch keeping track of time. The watch pairs great with my outfits and has received several complements from my friends admiring how well the watch looks.
An additional feature of this watch is the lifetime warranty that comes with all Adexe watches, which gives piece of mind in the unlikely event if anything went wrong.
Overall
Overall the Adexe Sphere is a good choice for those who want a to add a fashionable dress watch to their collection without maxing your credit card. Along with the complete functionality of the watch, the quality feel of the watch with its hand polished stainless steel case paired and its genuine Italian leather makes it a watch I'd recommend to anyone who is looking for an entry-level dress watch on a budget.
For more details and a closer look at the Adexe collection, head on over to their official website here.