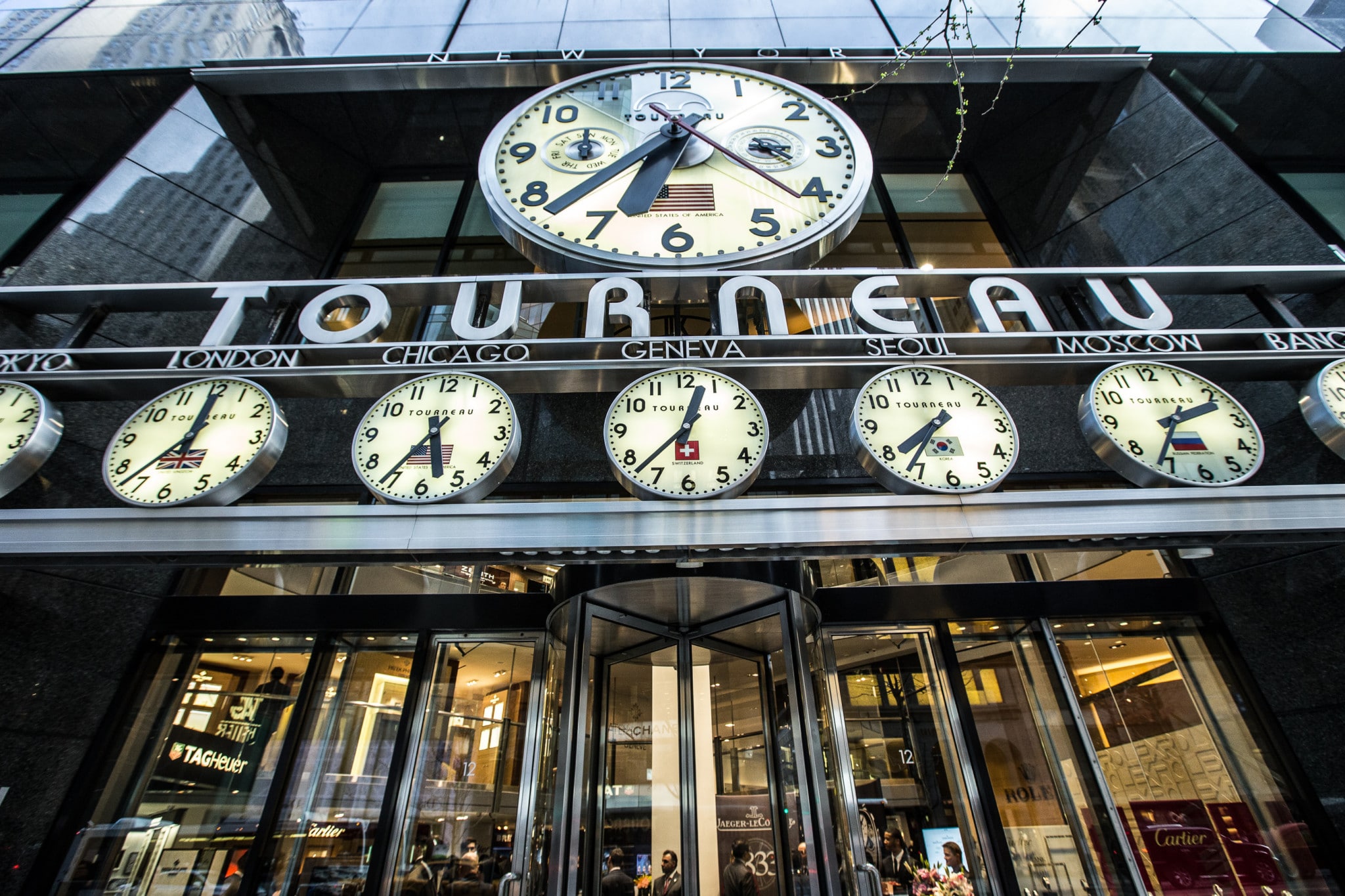 As a continuation to the success of our previous blog posts for best Rolex authorized dealers in Toronto and Montreal, I've decided to create this new guide for New York City residents, visitors, and just Rolex lovers in general.
If you frequent the Watch Review Blog you'll already know I'm not from New York City, but you'll also come to find out that I love to travel, and visiting New York City is something I do quite often. One of the first things I do when arriving in New York City is to quickly visit some of the best Rolex AD's in town located in sections of Manhattan such as Lower Manhattan, the Financial District, Midtown East, Hudson Yards and a few other locations. As many of us already know, having the opportunity to buy a Rolex is usually based on the relationship you build with the Authorized Dealer, but don't underestimate the power of luck, chance, and surprise.
The state of affairs in terms of having the opportunity to buy a sought after Rolex like a Submariner has really deteriorated for the consumer in the last couple of years. Four to five years ago one could have walked into almost any AD and purchased a stainless steel sports models of their choice without issue, but that is not the case anymore. It's become exceedingly difficult to land one of these purchases especially without a purchase history and relationship with the store. I'm going to create this guide for you today to help you increase your chances of buying the Rolex you're after at retail price from an AD in The Big Apple. Some AD's are better than others in terms of available stock, customer service and location which is what we'll take a look at when rating each one below.
1. Tourneau Bucherer Bryant Park / Times Square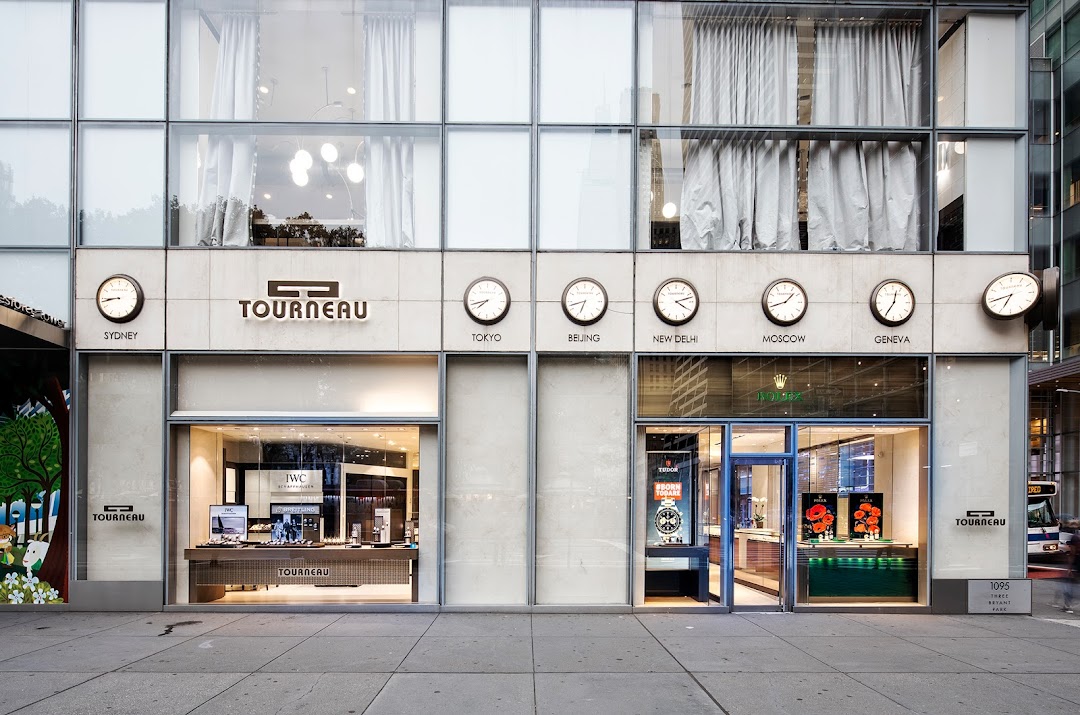 Regardless of watch availability this is usually the very first Rolex AD I visit when arriving in New York City, mainly because I usually end up staying in a hotel in the Times Square area. This is probably one of, if not "the best" AD in NYC, simply because of the great combination of easily accessible location, watch model availability and customer service. It may not be the best in all categories but it definitely hits the mark in all areas.
Times Square might be one of the busiest places on earth, so you can guess that this store receives some of the craziest amounts of foot traffic. This means two things, great model selection and the possibility to buy a sought after watch by luck on walk in, this is a store that's used to catering to out of town tourists rather than some of the other AD's located a little bit further out on the outskirts who tend to lean more towards locals.
2. Watches Of Switzerland Hudson Yards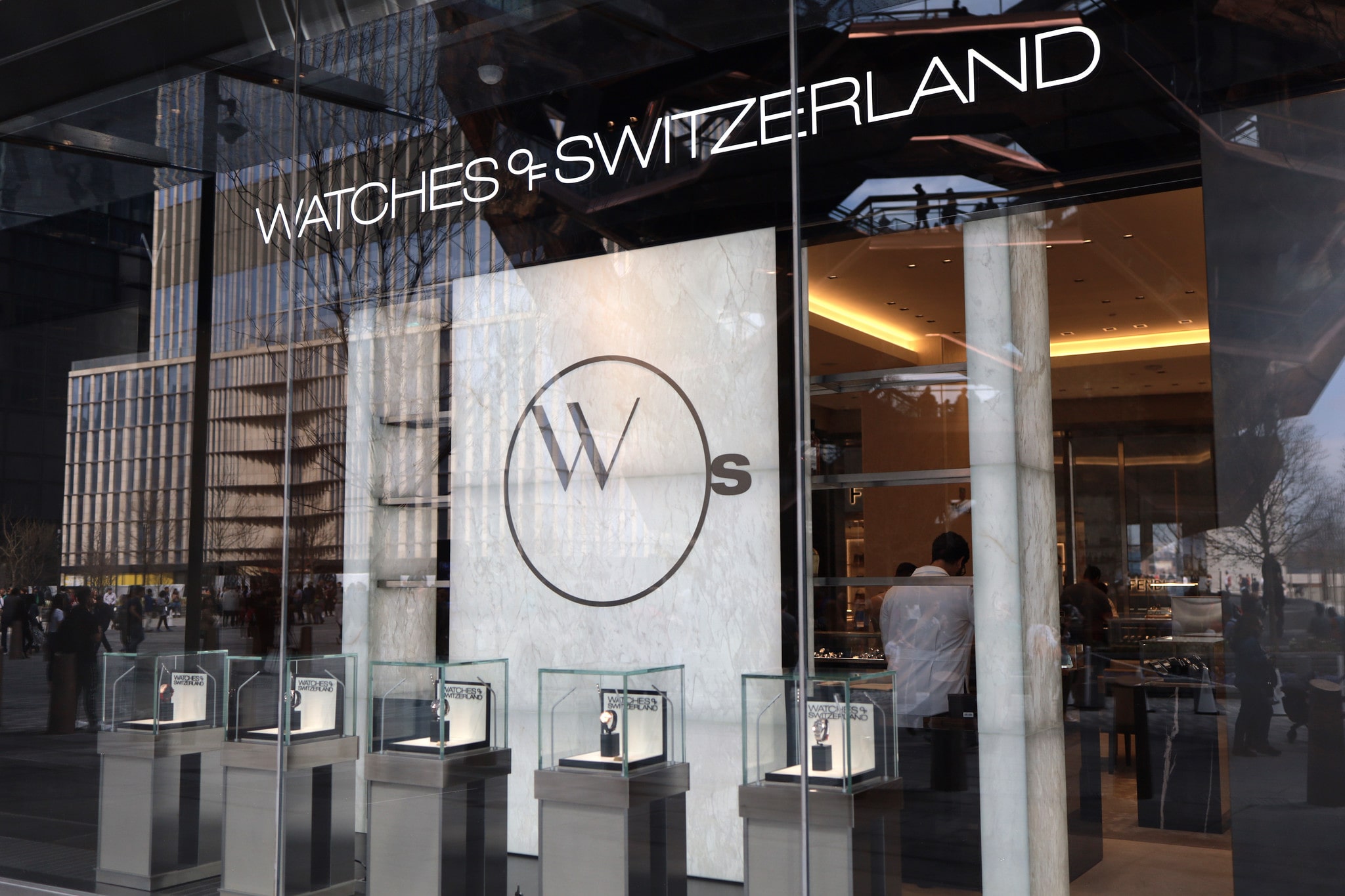 Venture just a little bit on the outskirts of the big city and you come across what can probably be considered the best Rolex AD in NYC. This is usually my second stop after arriving in town, and for good reason, namely the incredible customer service who really go out of their way to serve both new and existing clientele on a very even basis. It's quite usual to enter a Rolex AD only to be told you're not one of their VIP clients, but this is not the case here at Watches of Switzerland Hudson Yards – as they tend to treat everyone equally giving you "the newcomer" a chance at obtaining your dream watch.
The store is very well setup with beautiful interior decor and a Rolex selection that trumps any of their competition nearby. Not only are the sales reps courteous and polite but they're also knowledgable in their trade, often going above and beyond to answer technical questions not only regarding Rolex watches but for many other brands that they carry as well. This location is a must visit for the real enthusiast who enjoys browsing many brands not only Rolex.
3. Wempe Jewelers
Sometimes walking into a Rolex boutique can be intimidating, and it's nice to come across the occasional store that goes out of their way to provide a more casual and welcoming experience. If this is the type of vibe you prefer when shopping for a watch then Wempe Jewelers might be your AD of choice. This is a Rolex boutique store that also carries a slew of other watch brands. This can turn out to be a great advantage for the average Rolex shopper who has his eyes set on one specific model that can be difficult to obtain.
Not only does this specific store provide great buying opportunity for new comers, but they also treat their long term clients very well, often gifting fun Rolex accessories or popping champagne to celebrate a new Rolex purchase. This a family owned store that's been open for business since the 1800's! Take some time out of your day to drop by and you might just be surprised.
4. Rolex Boutique Wempe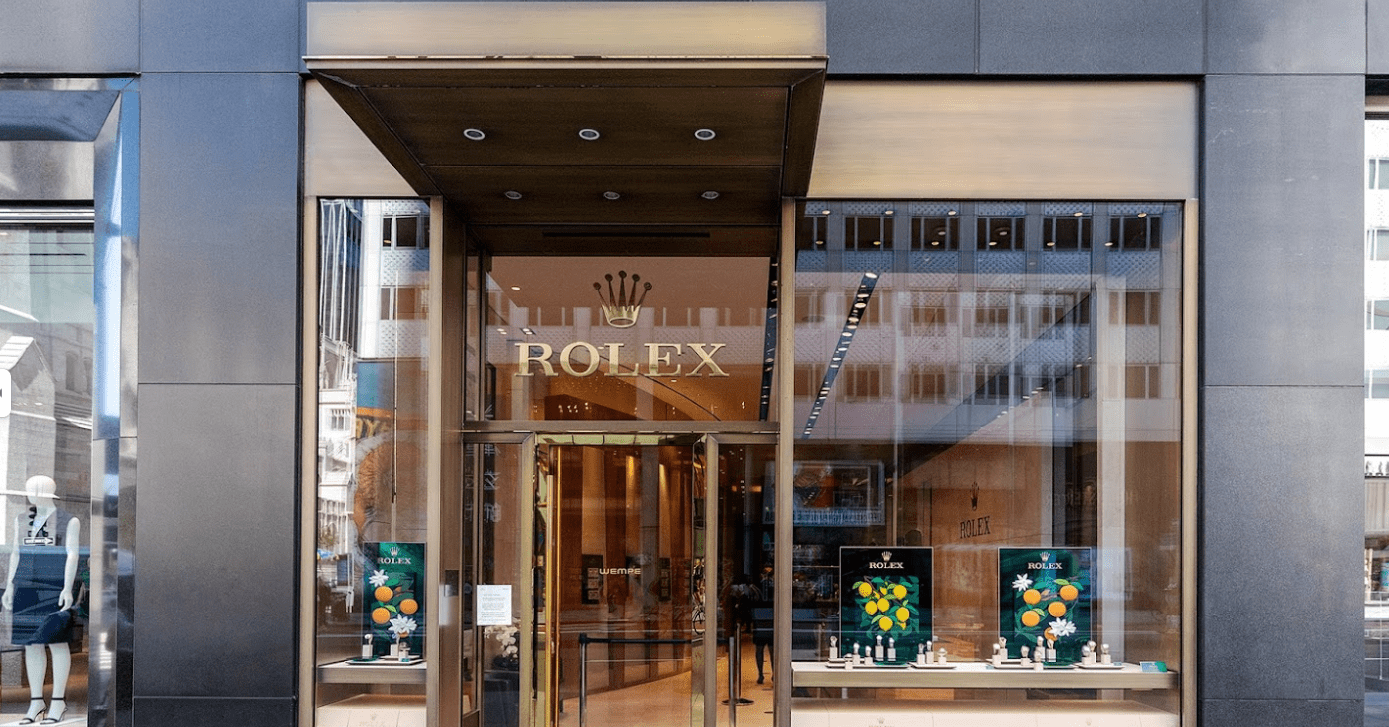 Finally a proper stand alone Rolex boutique, these can be tricky stores to maneuver especially for the first time buyer or for someone out of town. The advantage to a Rolex boutique that sells only Rolex is that they know exactly what you're entering the store for, this can lead to less games in terms of having to build a purchase history by buying other watch brands or irrelevant jewelry.
On the other hand you also need to be careful as a customer so as to not fall into the trap of buying a Rolex watch that you don't want just to have the possible opportunity to buy the model you're actually after. Since these stores can be a little more on the corporate side, they really like to see purchase history before they go out of their way to please you with a sought after model, but at the same time I feel they honour their "waiting list" with more seriousness. You may not get lucky on a walk in visit with the Wempe boutique but you can certainly play the game and join the waiting list.
5. Watches Of Switzerland Soho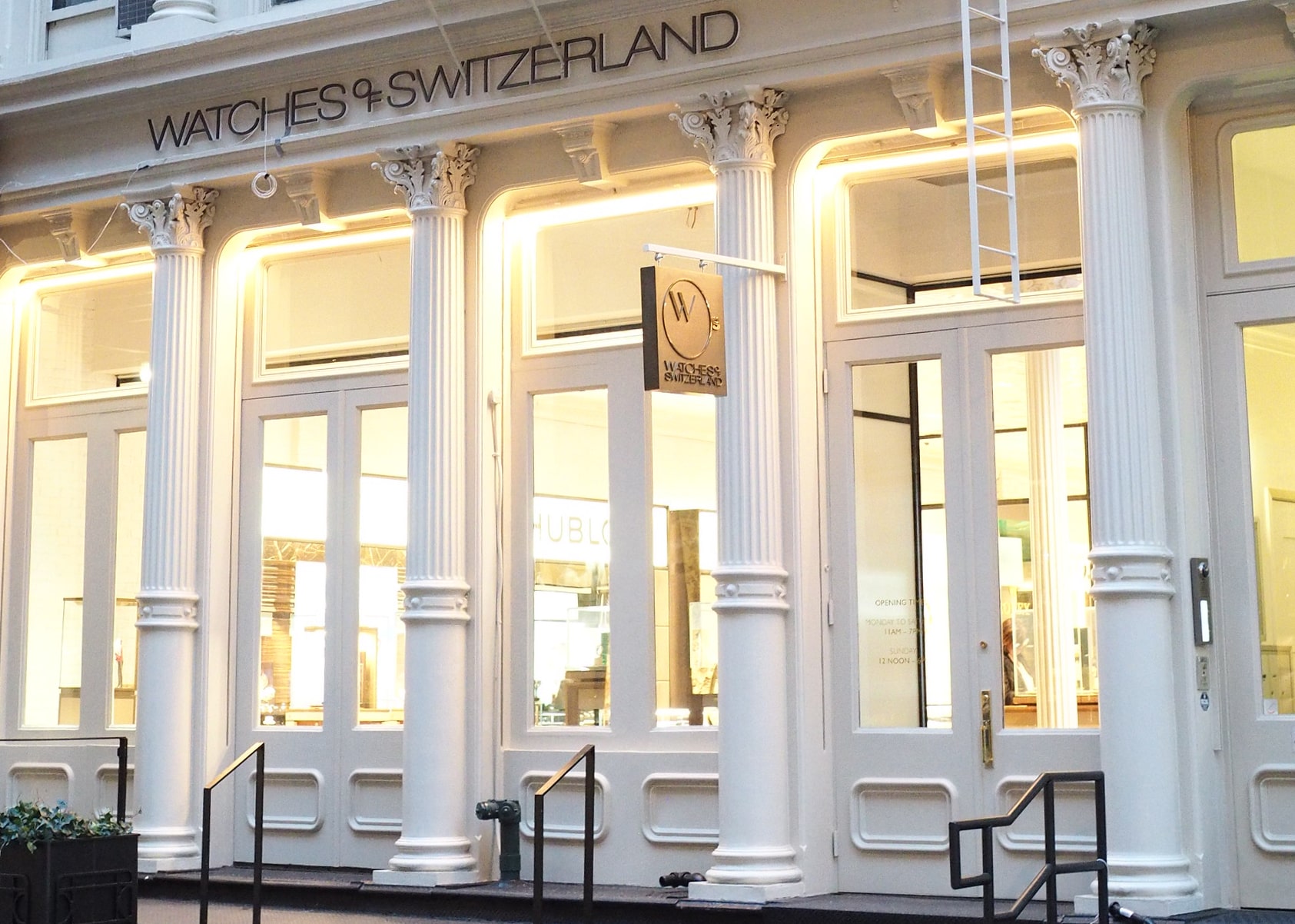 Here's another Watches Of Switzerland location that I've only visited a few times, but I've heard some great things about them through acquaintances and other watch collectors online. They appear to run off the same ethos as their 20 Hudson Yard location, which we now know is one of the best in NYC. We also know that these chain of stores sell more than just Rolex which can be a fun experience for the casual browser. We're also aware that the customer service is top notch but that the same issues with obtaining a Rolex remain. I personally haven't had any luck obtaining a Rolex watch from this location but I've heard from many who have and who swear by the loyalty of the staff.
If you're a fan of the Soho area certainly take some time out of your day to drop into this location, but keep in mind this might be a better store to visit if you're looking for something other than the Rolex brand.
6. William Barthman Jewelers Financial District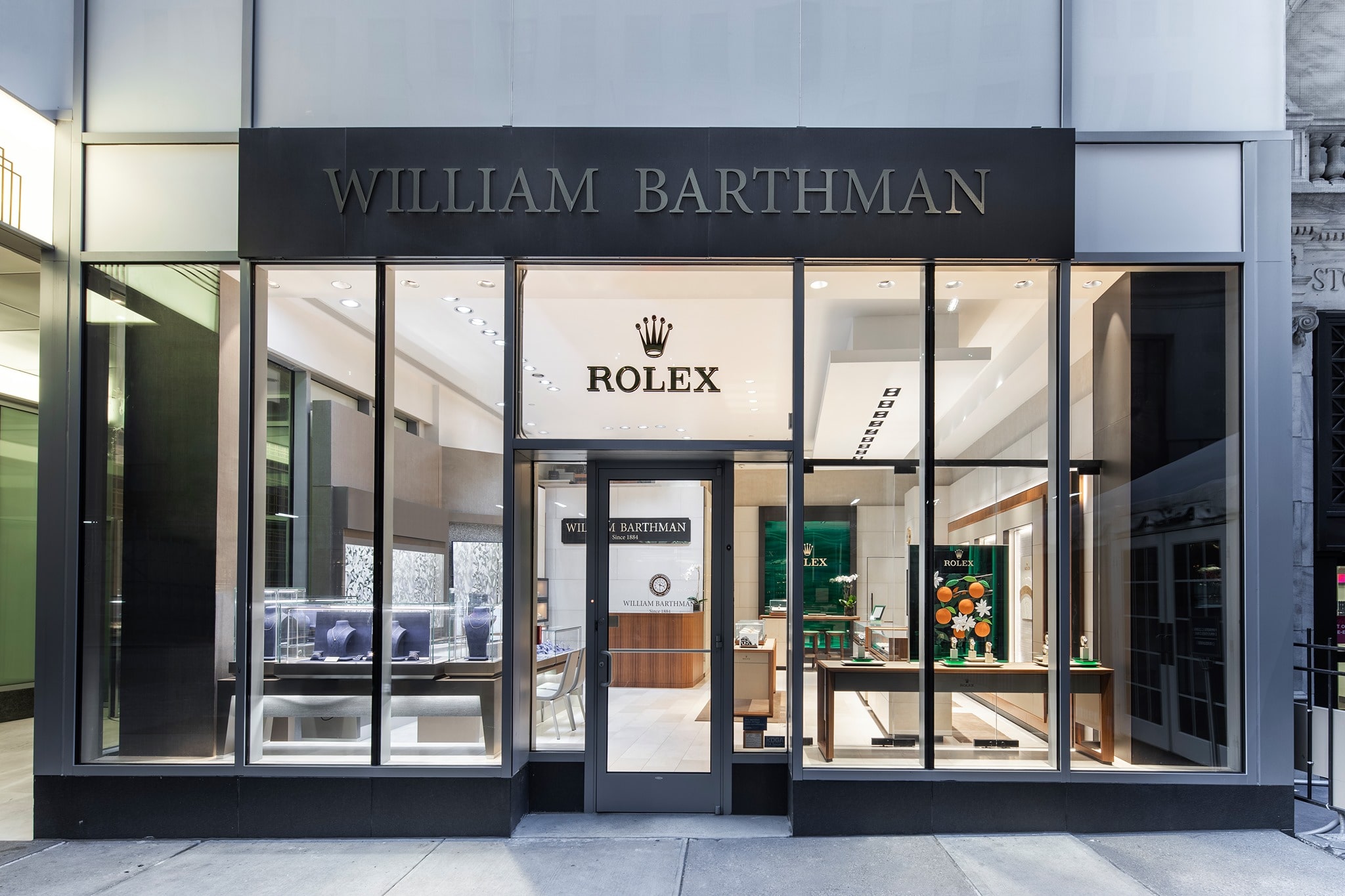 A Rolex AD located in the Financial District of NYC can raise some eyebrows, this is probably the high rollers AD of choice. Can you picture all the bankers rolling around Wall Street looking for their next Rolex? This is where they'll be shopping.
This can be an interesting AD to drop by if you're in the area but be prepared for some of the highest purchase history thresholds in the country. The majority of people working on Wall Street can afford to build impressive purchase histories with this store, or even bundle purchases to get the Rolex they want as fast as possible. This leaves the average enthusiast out in the cold with little to no chance of making the VIP list. The two-tone Datejust could be in very high demand here.
7. Rolex Boutique Tourneau Meatpacking District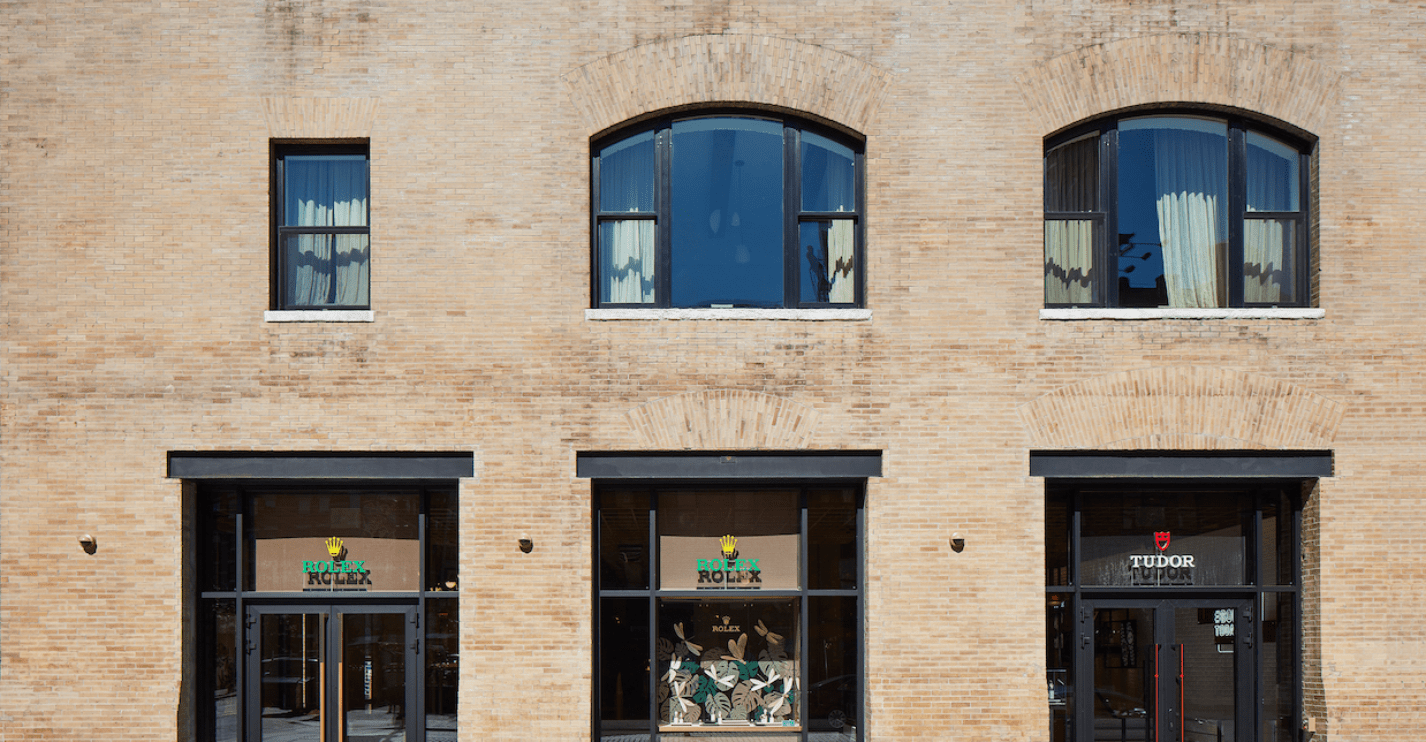 Here's a bit of an under the radar Rolex AD located a little bit on the outskirts as well. In my opinion this location can be hit or miss, I think mainly due to my travellers status. I feel this boutique caters more towards locals, those who have been around the area for quite a while. This is not a bad thing, after all if you're from NYC you may want to investigate this store and see if what they're offering coincides with your interests. If you're a NYC resident and live in the area this could be an excellent AD to frequent.
For those of us just visiting from out of town there's much less of a chance to snag a walk in Rolex of choice here, none the less if you're in the area there's no harm in dropping in to browse. The sales reps here are very pleasant, often greeting customers at the door with a friendly offer of a beverage and providing their assistance with the watch you're looking for, Rolex or not.
8. Bucherer Time Machine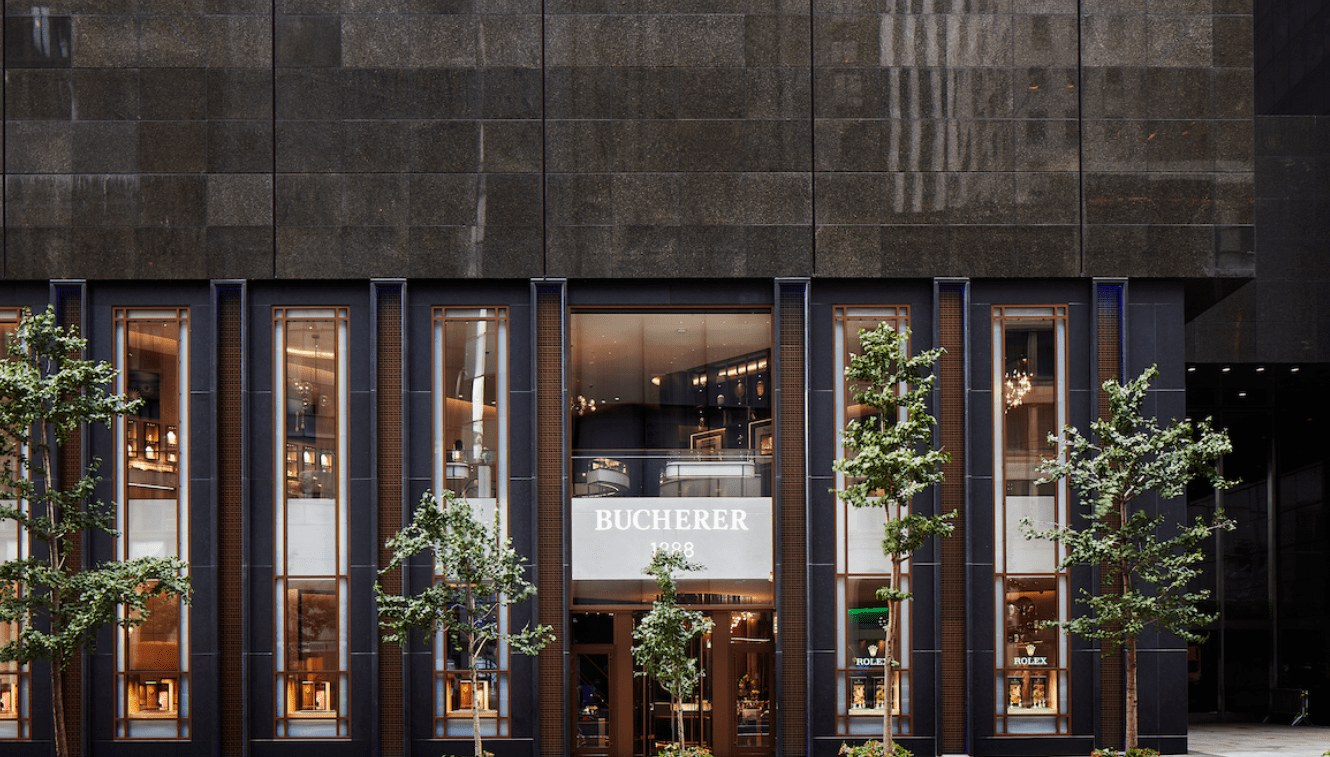 This store in my opinion can be somewhat of a burden to visit, the customer service can at times be completely absent and the sales pressure can be on a next level compared to many of the other Rolex AD's I've visited. Personally I did not find anything too special about this location, but after reading some of the Google reviews I can see that others have had great experiences here, so it might just be luck of the draw which it usually is at many stores anyways.
I'll probably have to drop back in here again to get another opinion but for now it's near the bottom of the list for lacklustre sales reps, little to no watch selection and a sometimes overly busy feel to the store.
9. London Jewelers World Trade Center Westfield Mall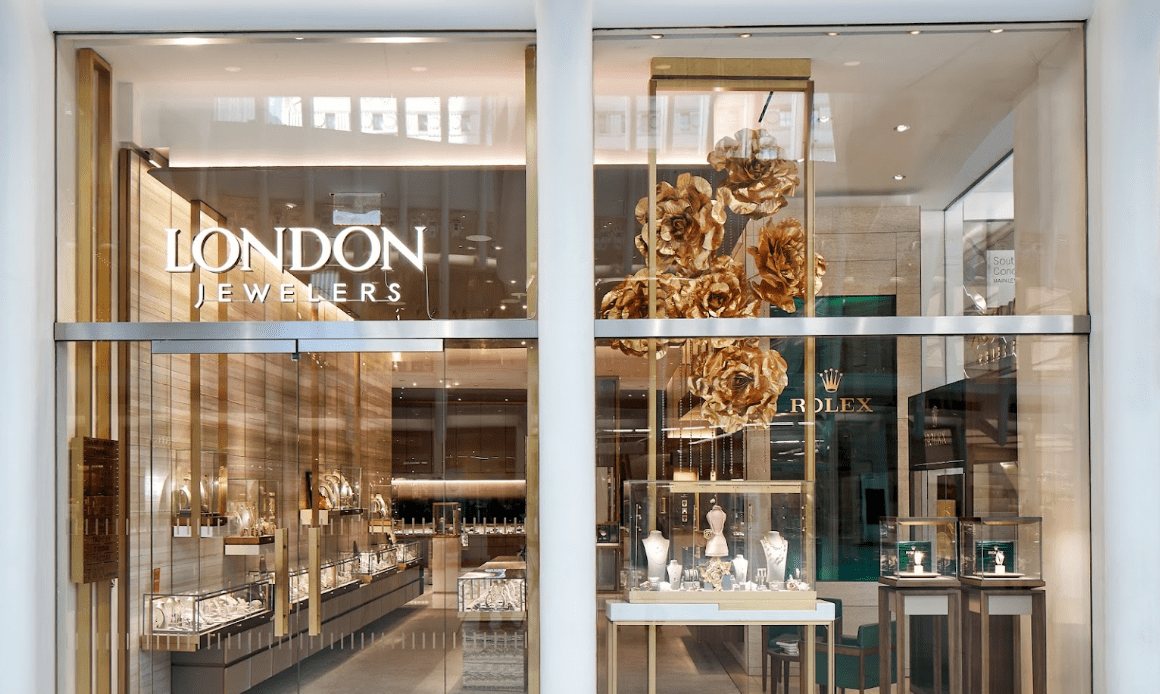 I've never been too fond of shopping center Rolex AD's, with my experiences always resulting in disappointment. Unfortunetly it wasn't much different here at the London Jewelers World Trade Center boutique. The actual store itself is quite small inside making it feel overly cramped, with a very small Rolex display selection.
Upon walking in the sales pressure is immediately directed towards jewelry, there is no sense of watch enthusiasm here and the sales reps were not able to provide any valuable information in terms of watch technicality or even model availably. It's rare that I recommend avoiding a Rolex AD but I might place that recommendation here, it's a bit out of the way inside the Westfield shopping center and you have little to no chance of having an enjoyable experience.
10. Tourneau Madison Avenue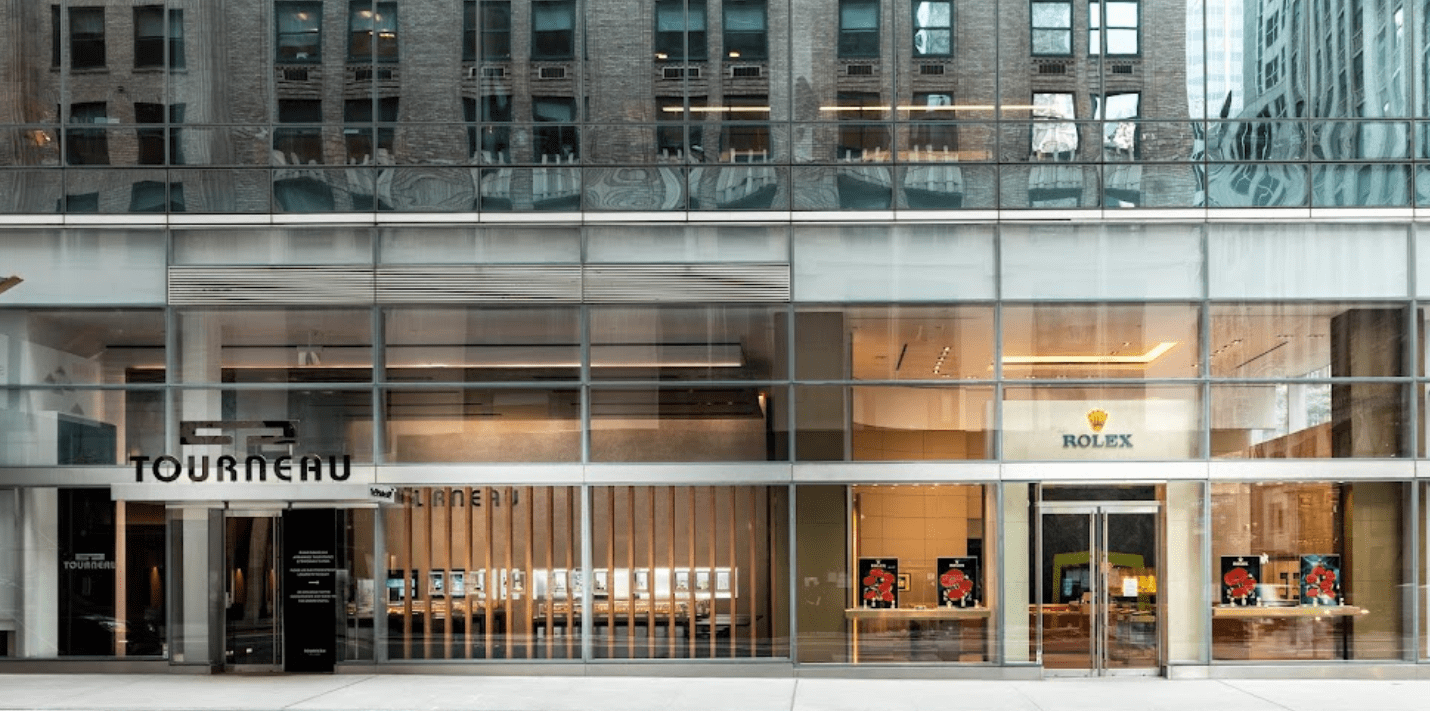 "Not all Tourneau's are created equal" should be the slogan here. Although the location is fantastic for your average NYC tourist the boutique is missing the mark on all counts. You have a solid chance of being ignored when entering the store, and even larger chance of being rudely denied viewing display models. This is a strange Rolex AD that does not seem to value their customers, it could be because they just have too much foot traffic or perhaps management simply needs to reorganize priorities.
Feel free to visit this store at your own peril, it may be a better location for window shopping rather than interacting with the sales reps.
Disclaimer: This article is based on my personal experience from visiting the mentioned Rolex authorized dealers, and communication with them in various ways such as email and by phone. No official statements were given by any of the above mentioned stores.