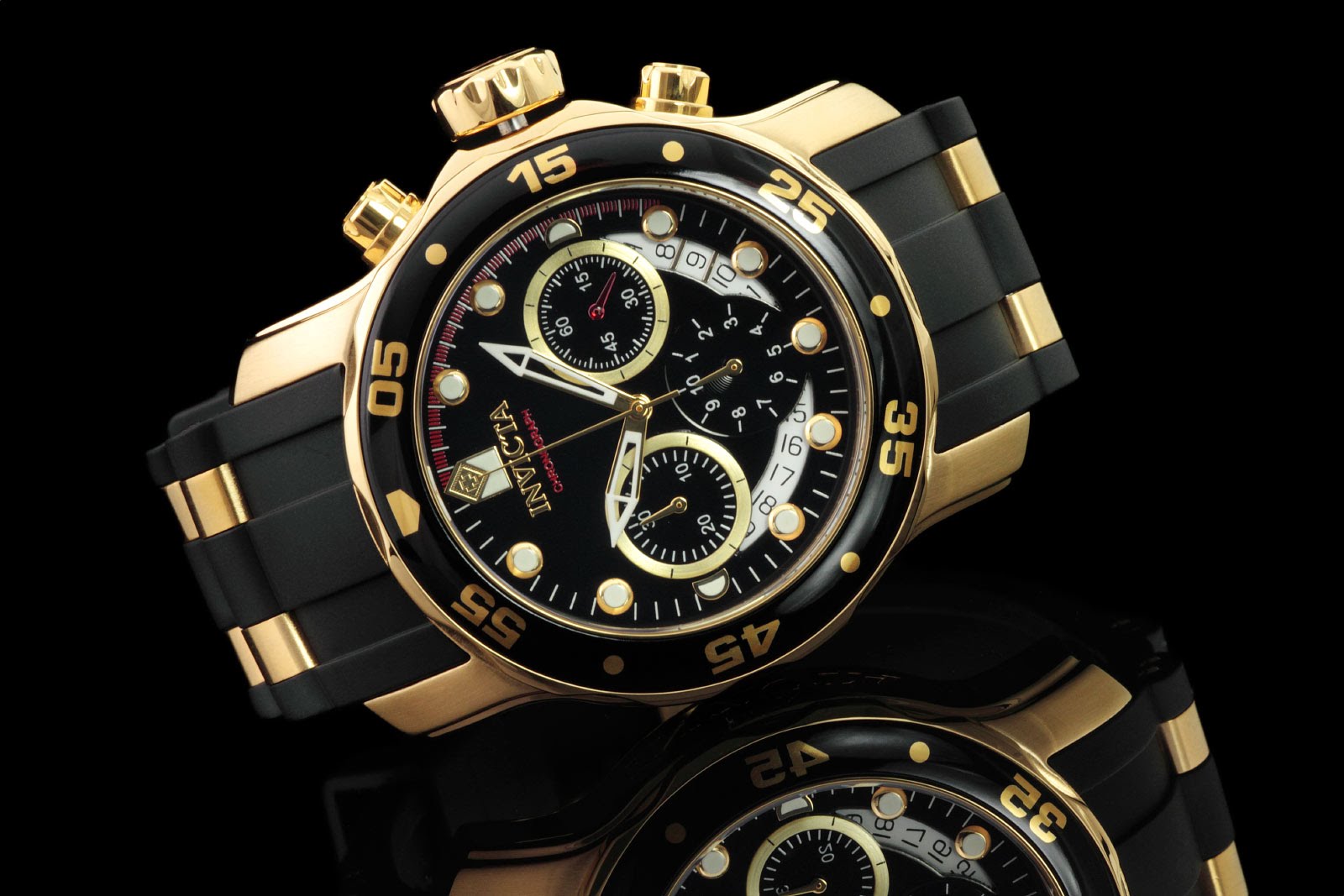 Do you live an active lifestyle? Are water sports and maritime activities high up on your list of favorite activities? Do you take life head on and come out on top? Are you a person who is on the go and who lives a dynamic life? Do you wish to project an impression of activity, vitality, and tech savvy? Do you want to project a highly active persona with a high degree of personal style?
If you share any of the concerns above, you need to check out the Invicta Men's 6981 Pro Diver Watch. It only takes one look to get quickly taken in by this timepiece's projection of a highly active, driven lifestyle. Best of all, it does so without using a form factor and style reminiscent of your father's generation. Contemporary and hip, it manages to bridge classic style elements with an up to date techie look. In fact, it does such a good job that even if you don't step anywhere near the water, you are still assured of making the right impression.
> > > Click here to see ratings, reviews, specifications and prices on Amazon < < <
Design: Casual Dive Watch
It may shock some outdoor and high activity watch fans that this timepiece can only handle 100 meters of water depth tolerance. Indeed, this detail might be a tad bit more forgivable if this timepiece didn't have the word 'diver' in its official name. But getting past the initial shock and disappointment, one thing should be clear when you look at this watch's positioning in the context of its other features. Far from a hardcore diver watch, you'd use to dive to the depths of your favorite reef with, this watch's look and overall positioning is that of a 'casual' or light diving watch. Its analog display adds a very welcome 'classical' look and sensibility to an otherwise very contemporary watch. You ultimate impression one walks away with from the 6981 is stylishness, high activity, a sense of possibility and drive, with some elegant finishes. Paired with a very affordable price tag, this is one combination of features most veteran watch fans can find quite respectable.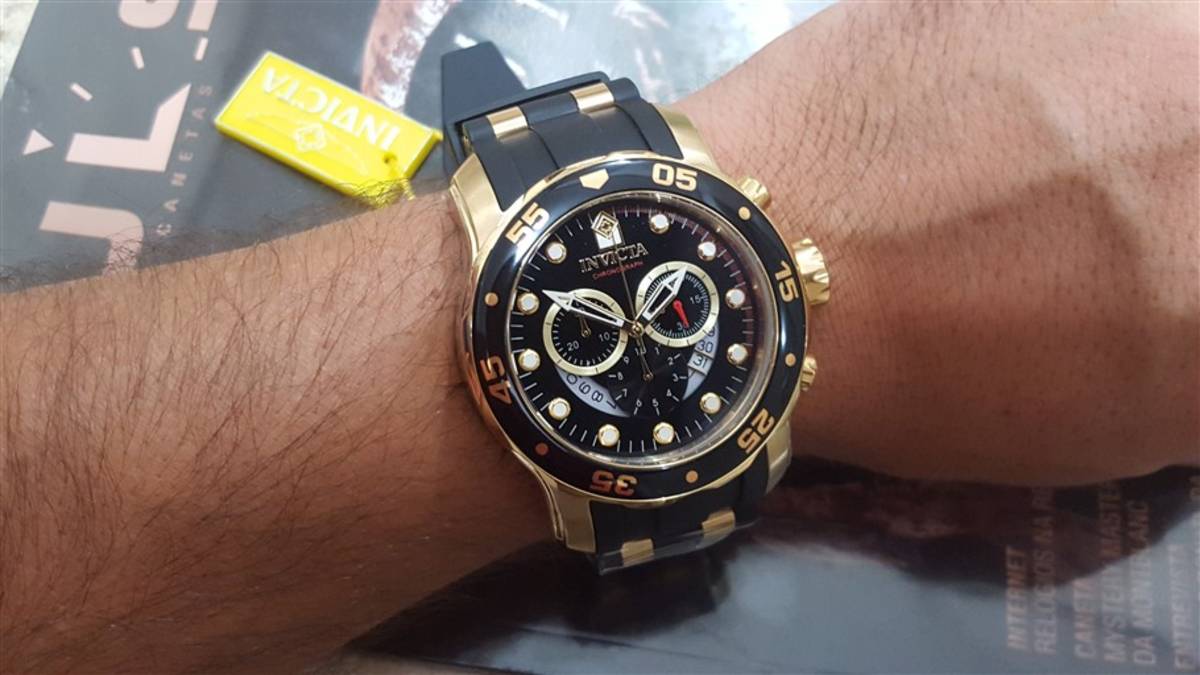 In this context, its stated depth capacity of 100 meters is plenty. This watch gives you the look and projected presence of someone who is active and appreciates marine activities but doesn't make you come off as a hardcore diver. This is where its appeal lies. Its focus is more on projecting an active lifestyle and having enough features to deliver on this project up to a certain extent.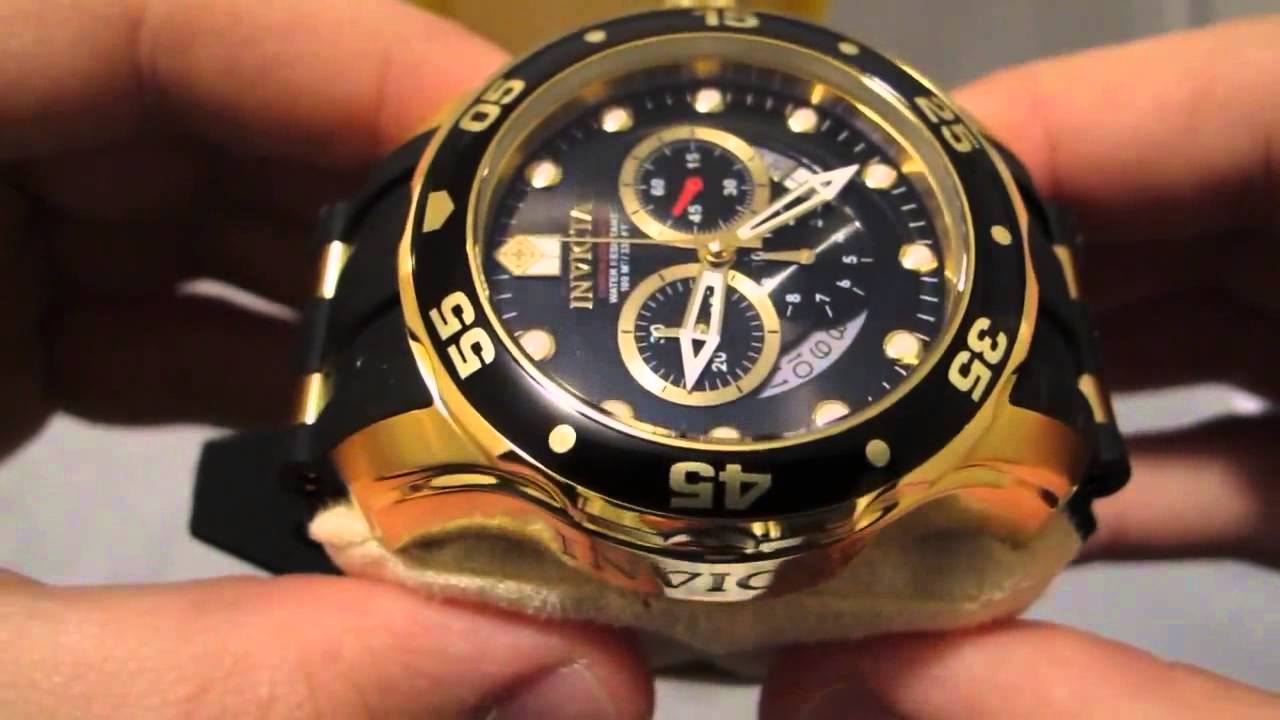 6981 Movement Type: Swiss quartz
Imagine yourself swimming and snorkelling and enjoying yourself out there on the water. With the sun beating down on your face and the waves gently crashing around you, the last thing you probably would want to do is to manually wind your automatic movement watch, right? Judged solely from the context set by the Invicta 6981's design, cost, and intended use, its Swiss quartz movement type is not only understandable but expected.
Special Features
Since this watch is technically designated a diver's watch, water resistance is important. At 100 meters, the Invicta 6981 Pro Diver Watch water depth resistance is respectable. Not great, mind you but respectable considering the positioning of this timepiece. Given its tech-savvy triple sub-dial design as well as its mix of rugged and elegant touches, 100-meter water resistance, far from taking away from this watch's desirability, actually makes sense.
If you are looking to project an image of a tech-savvy person who is going places and is serious but not-so-serious as to be a joy-kill, this watch and its nice design and feature contrasts would be a good choice.
> > > Click here to see ratings, reviews, specifications and prices on Amazon < < <