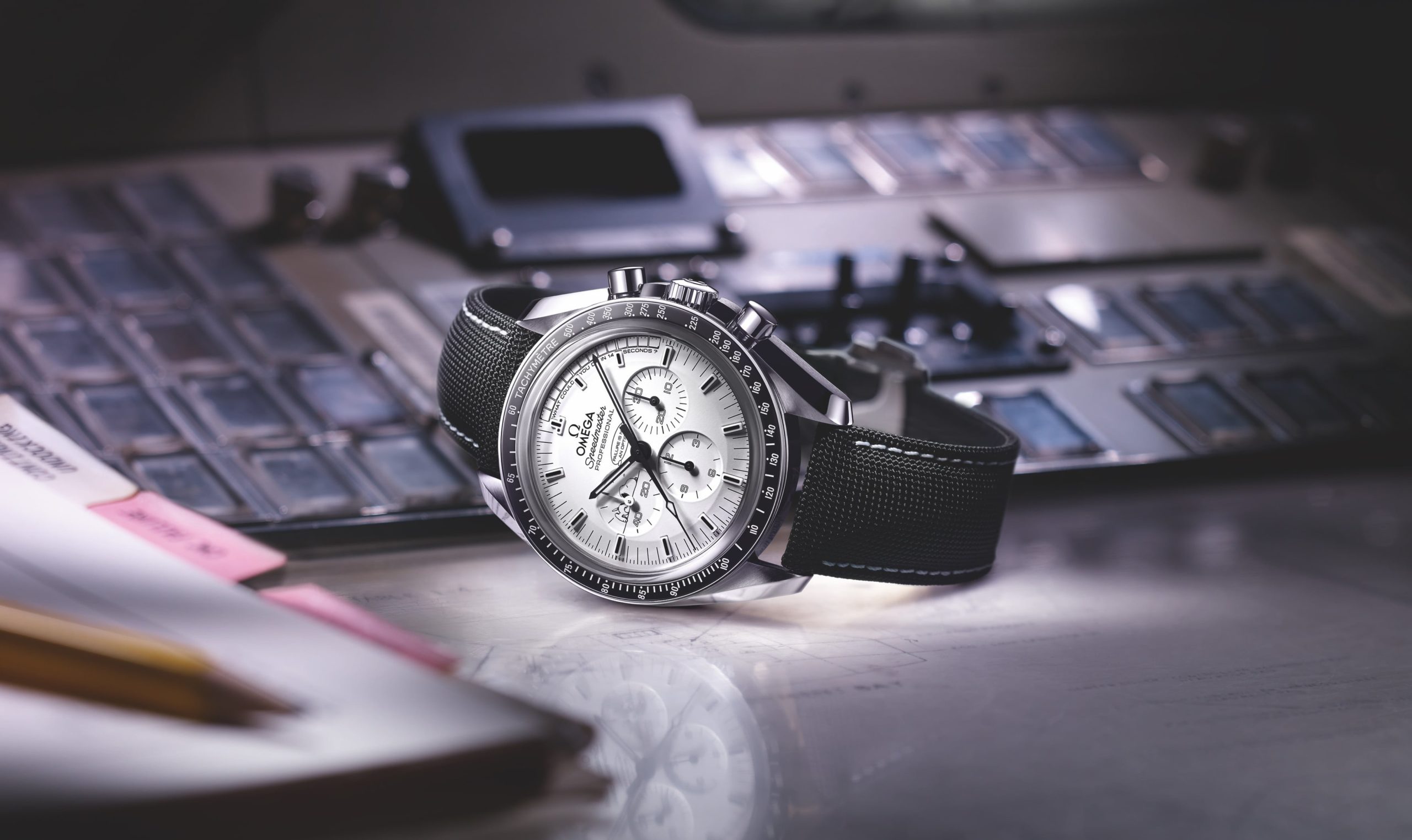 In a small ceremony held in 1970, NASA astronauts presented Omega watchmakers with the Silver Snoopy Award, an illustrious honor recognizing their contribution to the success of human space flight missions. This year, Omega is marking the 50th anniversary of this award with a gorgeous commemorative special edition Speedmaster.
A Rare and Special Snoopy
In the 1960s and 70s, Snoopy, the iconic cartoon dog from Charles Schultz's Charlie Brown comic, became a beloved symbol of space safety and exploration. This lovable dog symbol brings a touch of levity to serious life and death situations on the moon and beyond.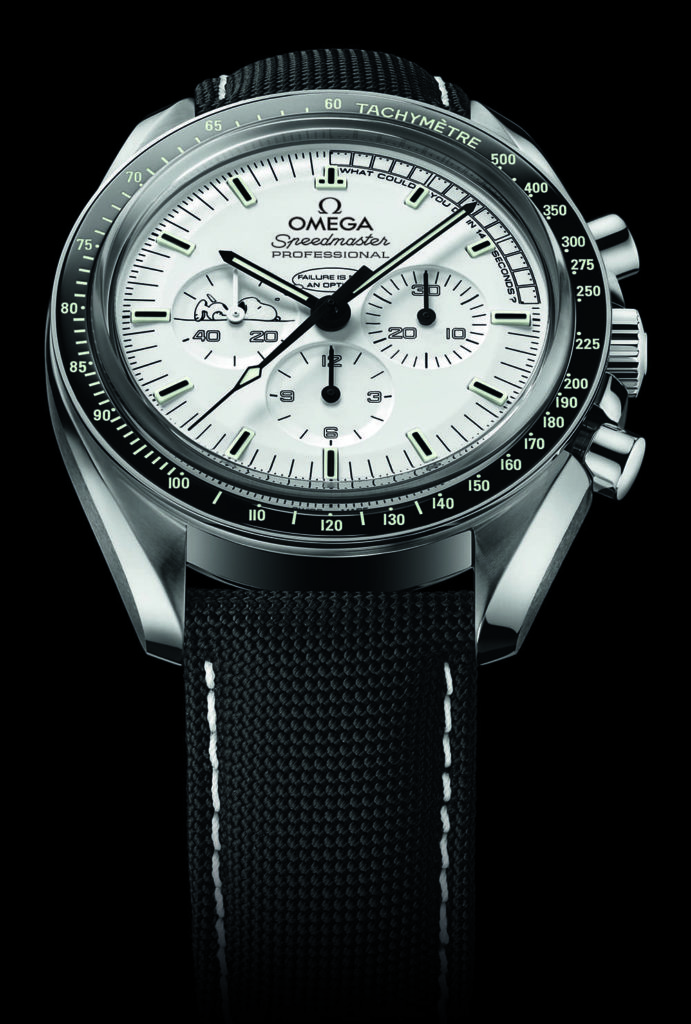 Snoopy also became the namesake of an award that astronauts would present to those who were the most instrumental in their success. To be recognized with the Silver Snoopy Award is one of the highest honors in the industry and after the Apollo 13 mission in 1970, it was bestowed upon Omega watchmakers.
When Time Matters Most
The Omega Speedmaster was the first watch worn by a man on the moon in 1969. It was the next year, however, when its precision and dependability saved lives. After an oxygen tank exploded on the Apollo 13 mission, the astronauts had to shut down their power to conserve energy so that they could make it back to earth. This rendered their digital timers obsolete, and their lives depended on the Omega Speedmaster.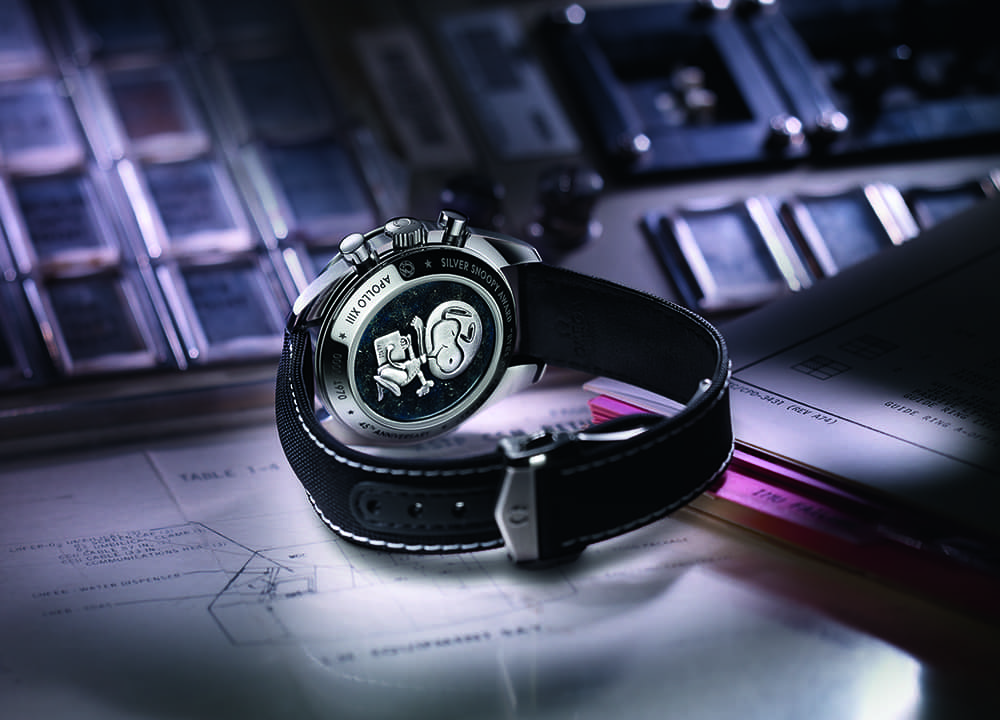 To astronauts Thomas Stafford and James Lovell, the Speedmaster meant the difference between mission failure and mission success. That is why they decided to give Omega the Silver Snoopy Award.
The Commemorative Watch
The watch recently announced by Omega to honor this anniversary features an embossed silver Snoopy in a spacesuit on the blue subdial at 9 o'clock. There are two more blue subdials and blue PVD angle-shaped hour markers and hands. The dial is masterfully silver and laser-engraved with Ag925. The caseback shows Snoopy in orbit, along with the quote "Eyes on the stars." There's a rotating Earth disc and a lunar surface decorated with sapphire crystal. The blue styling continues with the blue nylon fabric straps, which is embossed with the trajectory of the Apollo 13 mission. The watch is driven by the OMEGA Co-Axial Master Chronometer Calibre 3861.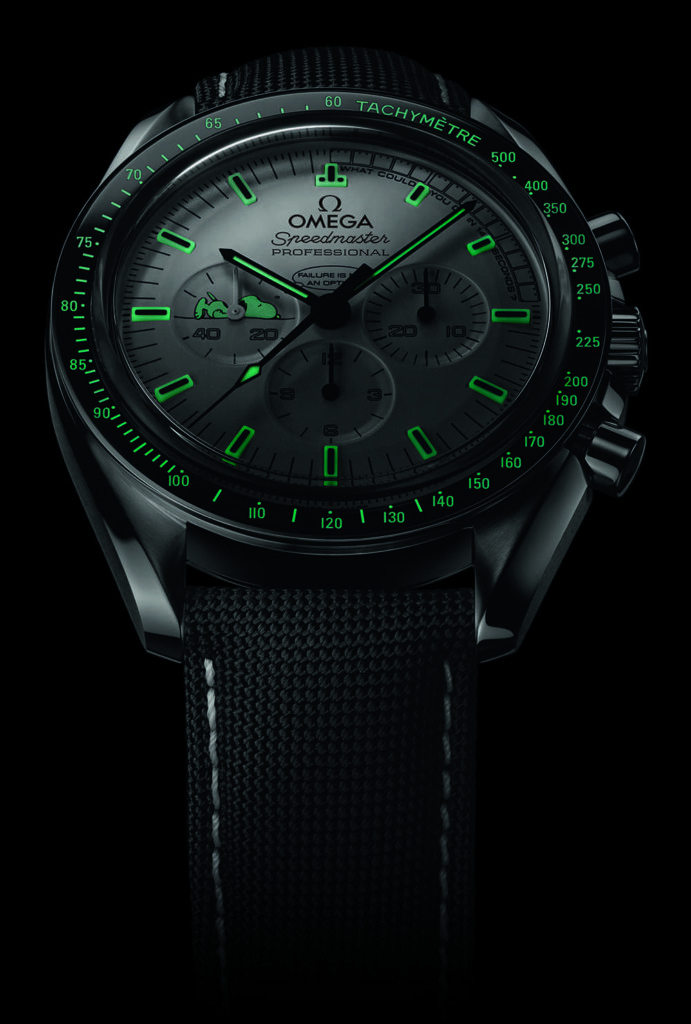 The attention to detail on this watch is spectacular and it makes a beautiful representation of an already beautiful story. If you decide to purchase your own, you'll find it comes with its own Apollo 13 presentation box, with a microfiber cleaning cloth, a brochure, and a magnifying glass to view your watch with a macro perspective.
Visit www.omegawatches.com to learn more!