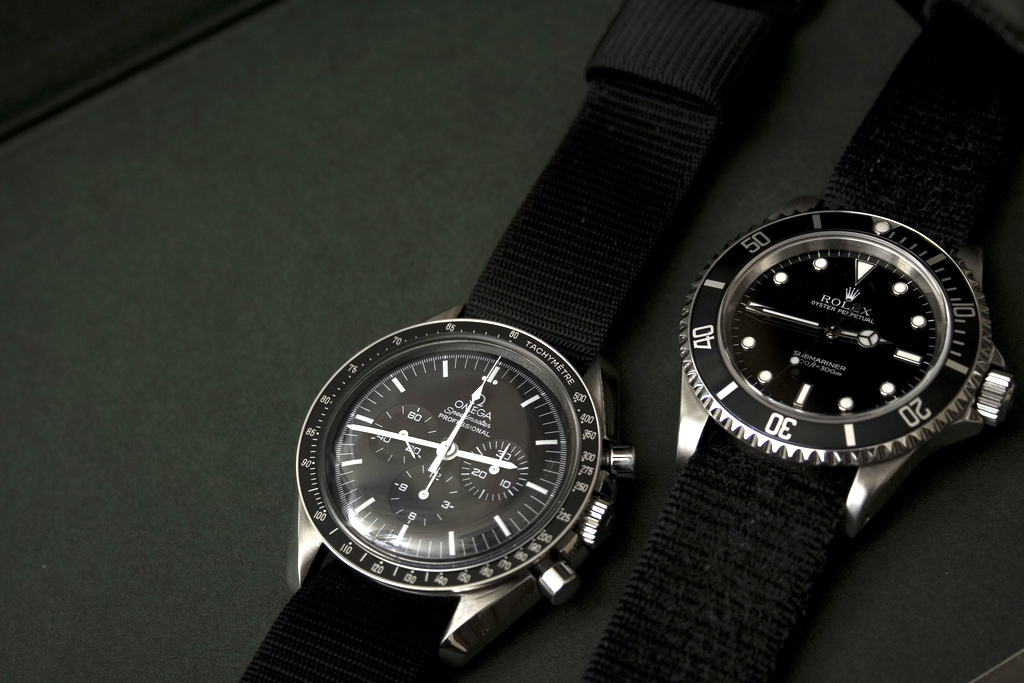 Between watch collectors there seems to be one unanswered question – a Speedmaster or Submariner watch? Some collectors say that a comparison is nothing more than superficial as they both have very different purposes; however, others are still struggling to choose which one to purchase.
There are then the undecided who view both of these fantastic watches as equal and simply do not know which one to pick.
The general opinion is that if you are going to call yourself a watch collector, then you simply need to own both and you cannot be without owning either of these amazing watches. So, which one do you purchase first?
Speedmaster
As I mentioned above, the general understanding with watch enthusiasts is that since both watches are so different to each other there simply cannot be a comparison between the two. Rather there should be a question of which one you should purchase before the other.
Many watch enthusiasts decide to go for the Speedmaster due to its connection with NASA and the moon landing. The fact that it once was on the moon makes the Speedmaster hold so much American history that it has become such an iconic watch.
Not just that, but many watch collectors have fallen in love with the classic 1960s chronograph and find it such a more interesting watch than the Submariner. Admittedly, the watch may not be better than the Submariner but collectors are finding it much more fascinating and timeless.
Submariner
While a large number of collectors say that the Speedmaster is such a classic watch, many others view the Rolex Submariner as the more classic of the two watches. Watch collectors who are much more water-oriented would definitely benefit more from owning a Submariner.
As its name suggests, the Submariner has been designed for diving and being immersed underneath water, and known for its brilliant water resistance feature and protection against corrosion. If you are not so much of a water person, then this huge feature of the Submarine would not appeal to you.
Whether you would use the Submariner for its water-resistance or not, one thing that you cannot deny is that it is one seriously good looking iconic watch.