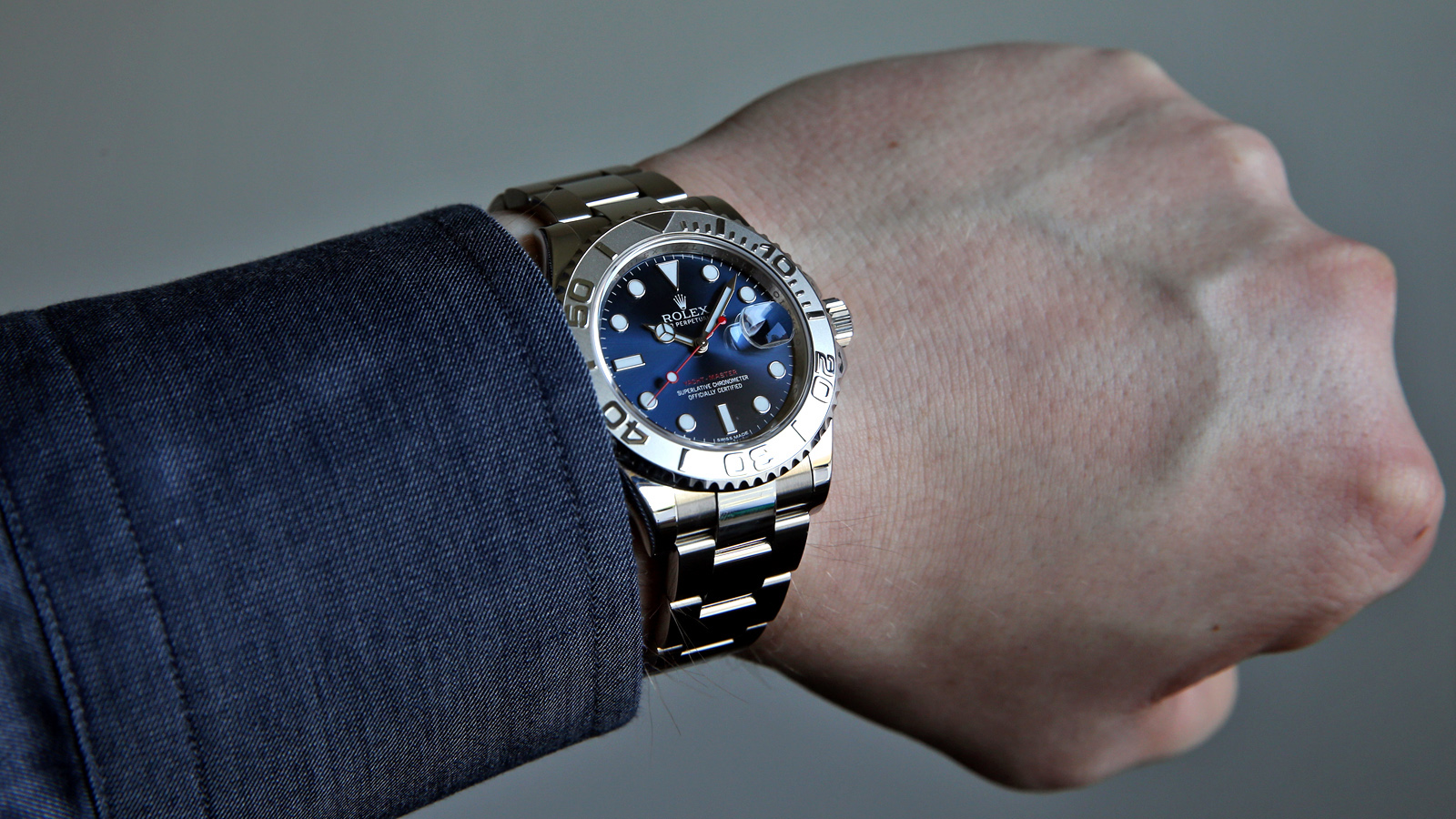 Generally, many of us tend to be led to believe that there is a custom, or 'rule', that you should wear your watch on the left hand. But how true is this? How many people actually follow this rule and how many others stick to wearing it the way they want?
Misinterpreted 'Rule'
Many people were taught that the 'proper' wrist for wearing your watch on is the left, however this may not be the case at all. Many watch collectors tend to wear their watch on their non-dominant hand and fewer people wear their watch on the same hand that they write with.
However, there is some history in it. Historically, watch wearers tend to wear it on their left wrist because of where the crown is. Being able to wind the watch easily makes it more appealing to wear it on the left (although you should never wind your watch while on your wrist). However, these days with automatic watches now being on the market this is not so much of a problem.
Why Non-Dominant Hand?
Wearing a watch on your non-primary hand makes much more sense than there being a universal rule for everyone, regardless to which hand they most use. If you wear your watch on the dominant hand then you're far more likely to find it uncomfortable and find it is consistently getting in the way. Most watch collectors comment on the fact that it feels far more natural to wear it on the non-primary hand, however some tend to switch between both hands depending on the day.
The 'rule' of watch wearing is actually to wear it on your non-dominant hand, however we have an idea of how this may have become a norm. Most people are right handed and therefore it is likely that as the majority of people are right handed, they interpreted it automatically to mean they must wear it on their left hand – thus, telling people to do the same.
So, the 'rule' of watch wearing is actually to wear it on whichever hand you feel is most comfortable, whether it's your non-dominant hand or otherwise.